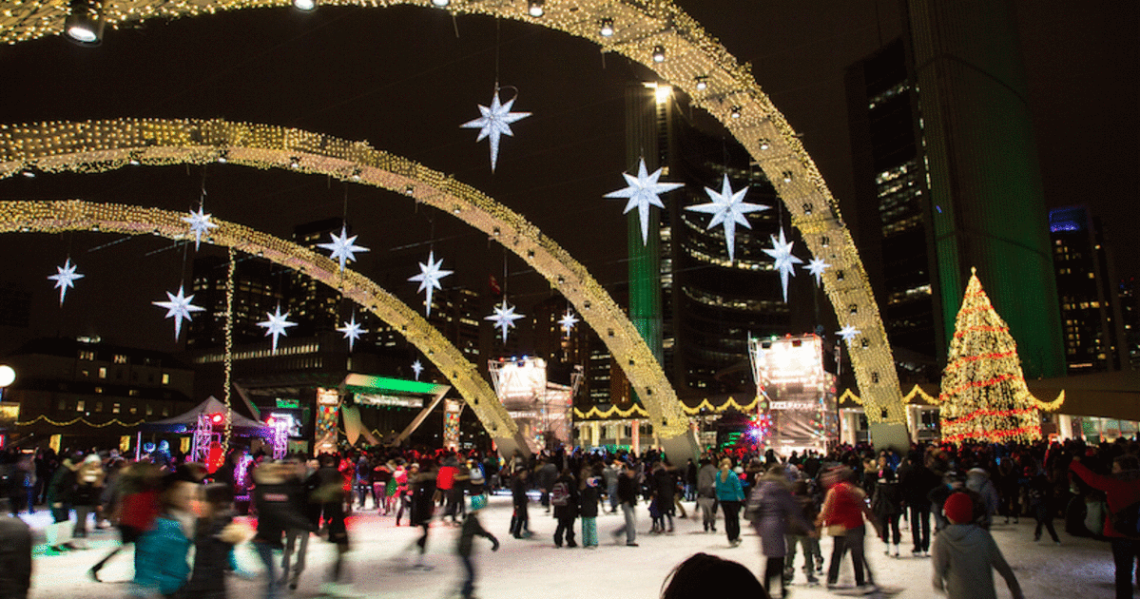 5 Amazing Things To Do This Holiday Season in Toronto
Well everyone the holiday season is about to kick off in Toronto and I am so excited about all the great activities and events this city has to offer over the holidays!  Here are some of the great things we're looking forward to doing this year that I think everyone should definitely check out!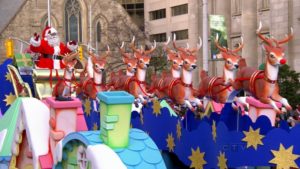 What can I say, I feel that the Toronto Santa Claus Parade really does kick off the Christmas season in Toronto!  I remember going as a kid with my mom and now continue that tradition with my little ones.  The parade has been around for over 100 years and always happens around mid-November.  This year it's on Sunday November 18th.  It's majestically filled with clowns, walking gingerbread men and girls, marching bands and amazing floats followed of course by the big man himself, Santa Claus!  One big tip is to try and get there early to get a good viewing spot.  My personal favorite is either in front of the Royal Ontario Museum or on the steps of the Gardiner Museum across the street.   Some other tips include making sure to bundle up in layers, bring a couple blankets for sitting on or wrapping up in and don't forget to bring your hot chocolate.  The lines at the local coffee shops are ridiculous – you are so better off bringing your own and sitting back and enjoying the parade!  And if you miss the big parade, that's ok!  There are a lot of great local parades throughout the city and the various communities that are wonderful and cozy as well!  Just do a quick search and see what parades are going on in your area!
Christmas Tree Lightings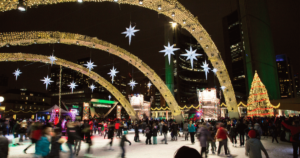 Last year was our first year going to a local community Christmas Tree Lighting event and it was so lovely!  The community gathered to have hot chocolate, cider while singing Carols with one of the local bands.  There are a lot of these ceremonies throughout the Greater Toronto Area.  This year we are going to try and go to a few of them including the Toronto Cavalcade of Lights at Nathan Phillips Square on November 24th where they will light up Toronto's official Christmas tree, while also enjoying a skating party and fireworks!  We're also looking forward to checking out the Unionville Olde Tyme Christmas Candlelight Parade on December 7th which I hear is amazing!  In addition to the Christmas Tree Lighting you can enjoy live entertainment, a parade with floats and bands, and visit with Santa!  We're also going to head back to our local one here in the Guildwood Village area on December 15th because it's such a great way to celebrate the season with our neighbors!  I suggest doing a quick search for Christmas tree lighting events in your community too for a fun and cozy evening!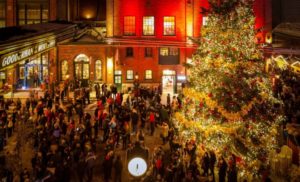 I can't say enough about the Christmas Markets in Toronto.  To start off, the Toronto Christmas Market in the Historic Distillery District is the ultimate Christmas Market.  It runs from November 15th – December 23rd and it is amazing!  Not only is everything decorated so beautifully (it really is magical!) but what better way to spend the day or evening than walking around to see local artisans and vendors, picking up unique gifts, indulging in wonderful treats, caroling and don't forget the visit with Santa and Mrs. Claus!  This is a definite must-see in Toronto at Christmas time!  From experience my couple of tips are to go earlier on in the season before it gets too busy or try going during the week if possible.  It can get very crowded on weekends (and at that point not as enjoyable) and parking can be pretty difficult to find.  Some other great alternatives are the Main Street Unionville Christmas Market that runs from December 8th – 16th, the One of a Kind Christmas Show from November 22nd– December 2nd for beautiful handmade gifts, the Holiday Fair in the Square at Nathan Phillips Square which includes a skating rink surrounded with market vendors and holiday cocktails from December 1-23, and so excited about the Etsy Holiday Market at Evergreen Brick Works Winter Village every Monday through the month of December!  I love Etsy so am really looking forward to checking this one out this year!  Whew, that's a lot of Markets! and there are so many more, I just couldn't list them all!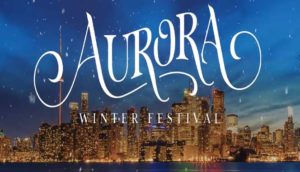 This is the one holiday activity in Toronto that is going to make me start belting out "It's beginning to look a lot like Christmas"!!  Wow, when I started hearing about the Aurora Winter Festival I was beyond excited!   The Aurora Winter Festival is brand new to Toronto and is said to be the biggest winter festival in all of Canada!  It's taking over Ontario Place and the CNE grounds and is running from November 29th to December 30th.  It promises to transport you into a magical world full of beautiful custom light displays, massive 20 foot sculptures, and not one but 4 mystical worlds ready for you to explore!  And if that's not enough there's a Frozen Pond skating rink, tube park, rides like a carousel, train and ferris wheel.  Plus there will be a Christmas Market and plenty of yummy treats and food to taste from local vendors and Toronto's best food trucks! And of course Santa will be there with his elves in Santa's Workshop for all of the kids to meet.  Who am I kidding, I want to visit with him too!  I can't wait for us to go and have a feeling we might have to check it out at least twice this Holiday Season so that we can do everything!!
Catch a show!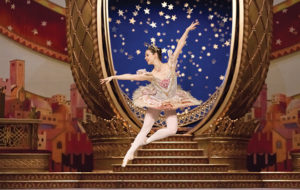 One of the great things about living in Toronto is that there is always an abundance of entertainment including live shows, musical and theatre.  This year is no exception!  Some of the great entertainment worth catching this year includes the National Ballet of Canada's annual production of the Nutcracker.  This is definitely a family favourite running from December 8th -30th!  If you want to see this one get your tickets soon because they do sell out pretty quick!!    We're also excited to check out the Mirvish Production of Roald Dahl's Charlie & the Chocolate Factory playing from November 20th – January 6th!  Another great musical is Mary Poppins playing at the Young People's Theatre from November 5th – January 6th.  And one of the last things we're looking forward to is catching a couple Holiday classic movies over at the Ontario Place Cinesphere.  This year we're excited to introduce the kids to The Polar Express in IMAX 3D playing on December 8, 9, 15 and 16 and also to the Sound of Music playing on December 26th and 27th!  I'm sure there are a lot of other great entertainment picks across the city too, this is just a few that made the top of our list!
It really is the most wonderful time of the year!  I think it's definitely going to be a busy and fun Holiday Season here in Toronto for us!  I'd love to hear what you're up to if you're in Toronto and if you've had a chance to check any of these out!  Or have you discovered any other events that you could share and recommend?  And if you're from somewhere else I'd love to hear what your city has to offer during the holidays!!