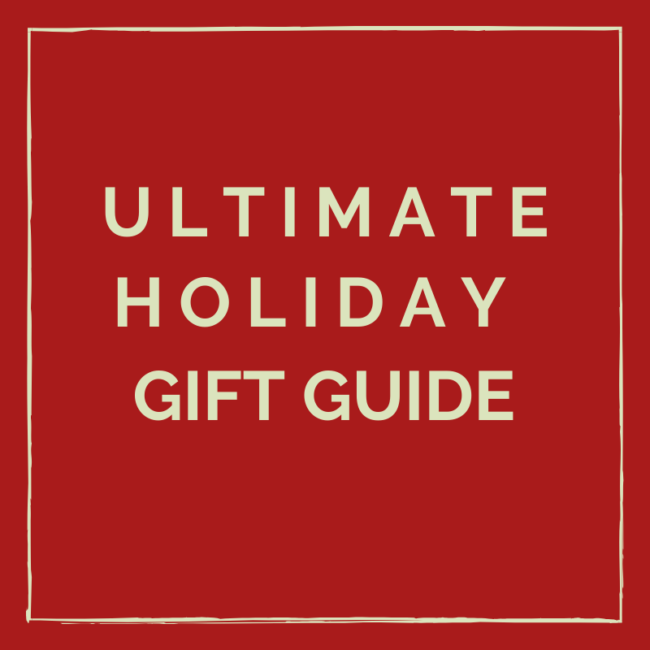 Ultimate Holiday Gift Guide For Everyone On Your List!
It's exactly 2 weeks until Christmas and if you're anything like me you're still not done your holiday shopping!  And I bet you're stumped about what to get for that one, or maybe even two or three people on your list.  The hard ones.
For all of us that person could be someone different.  It could be the fashionista sister who is super stylish, always looks amazing, and you honestly just want to raid their closet all the time. It could be your BFF beauty lover who seems to always just glow!  How do they do it?  Or it could be for your mom or mother in law who love the sentimental things in life or are newly into fitness and wellness.  Or that new mama you know who just needs a little time out and self care, not to mention a few doses of caffeine and wine!  And don't even get me started on how stumped I am on what to get my husband – seriously why is gift shopping for a man so hard!  So yes, we all have one or more of these in our lives and you have no clue what to get them for Christmas.  Well here I am to the rescue!  I've rounded up some of my top picks in this year's last minute Ultimate Gift Guide for pretty much everyone on your list!  And yes there's still time to ship before Christmas!!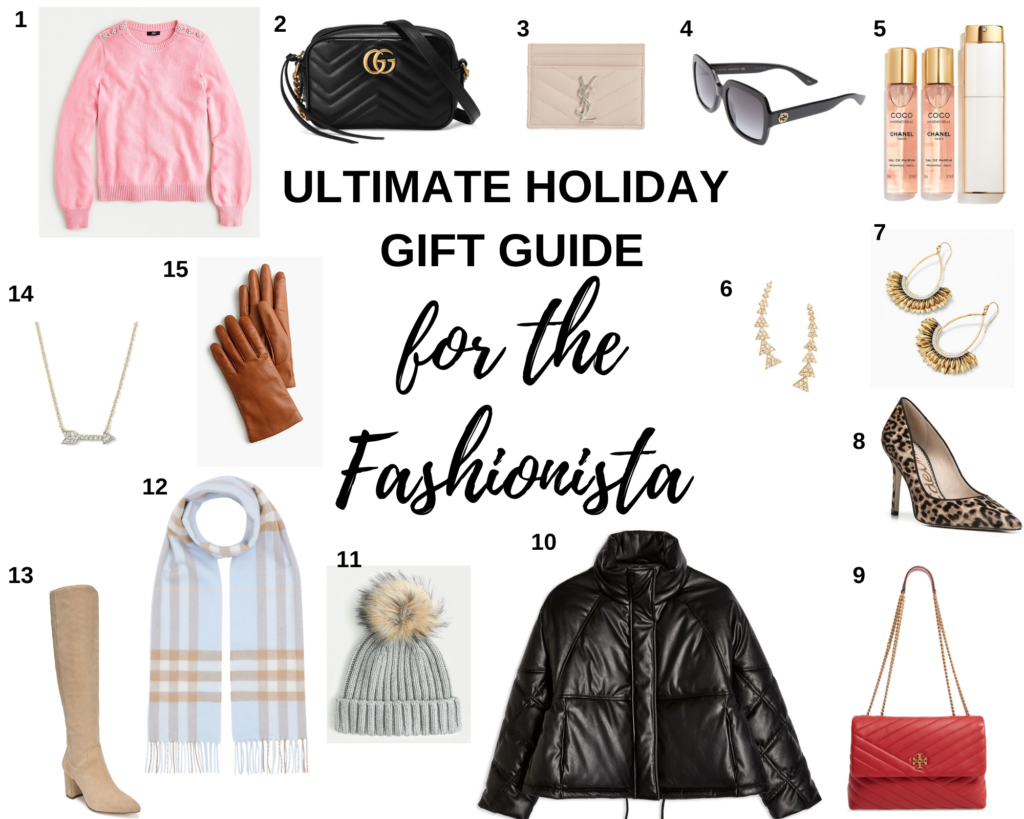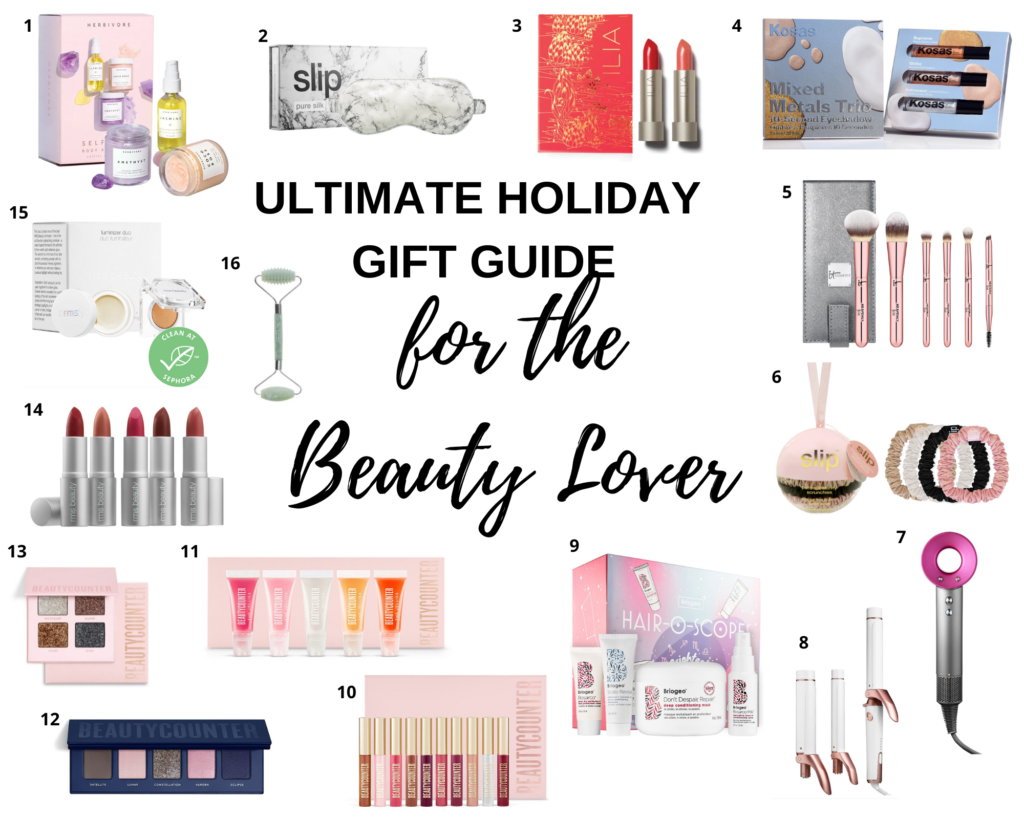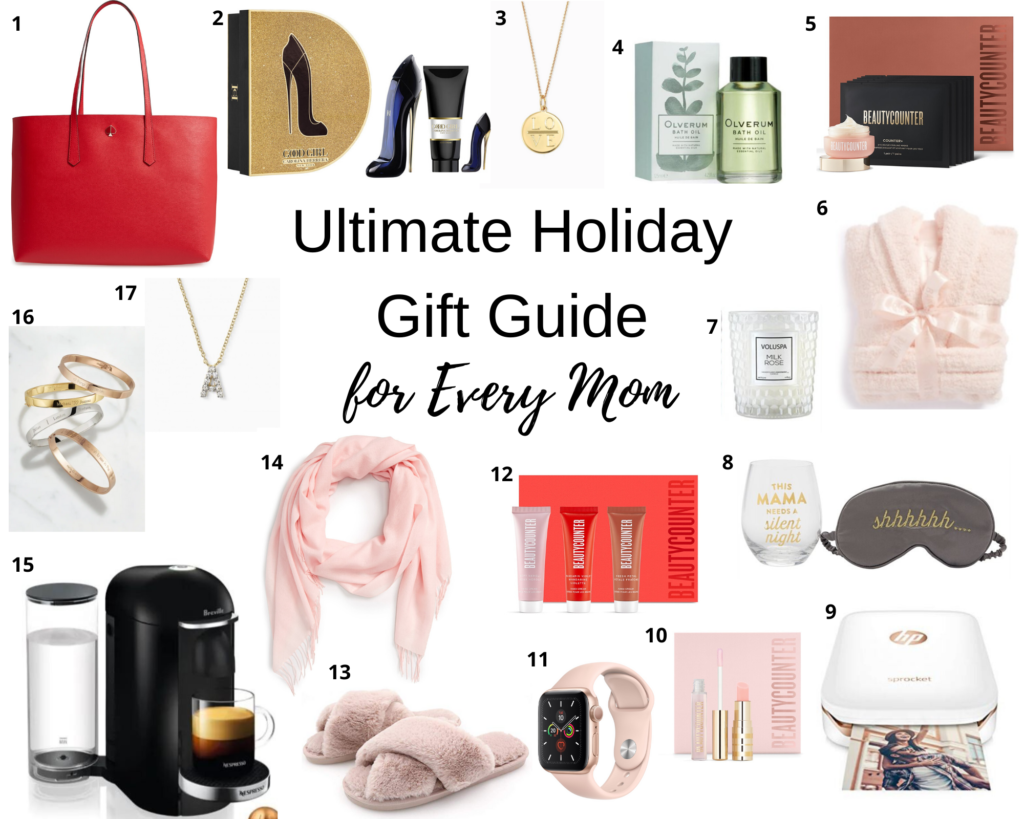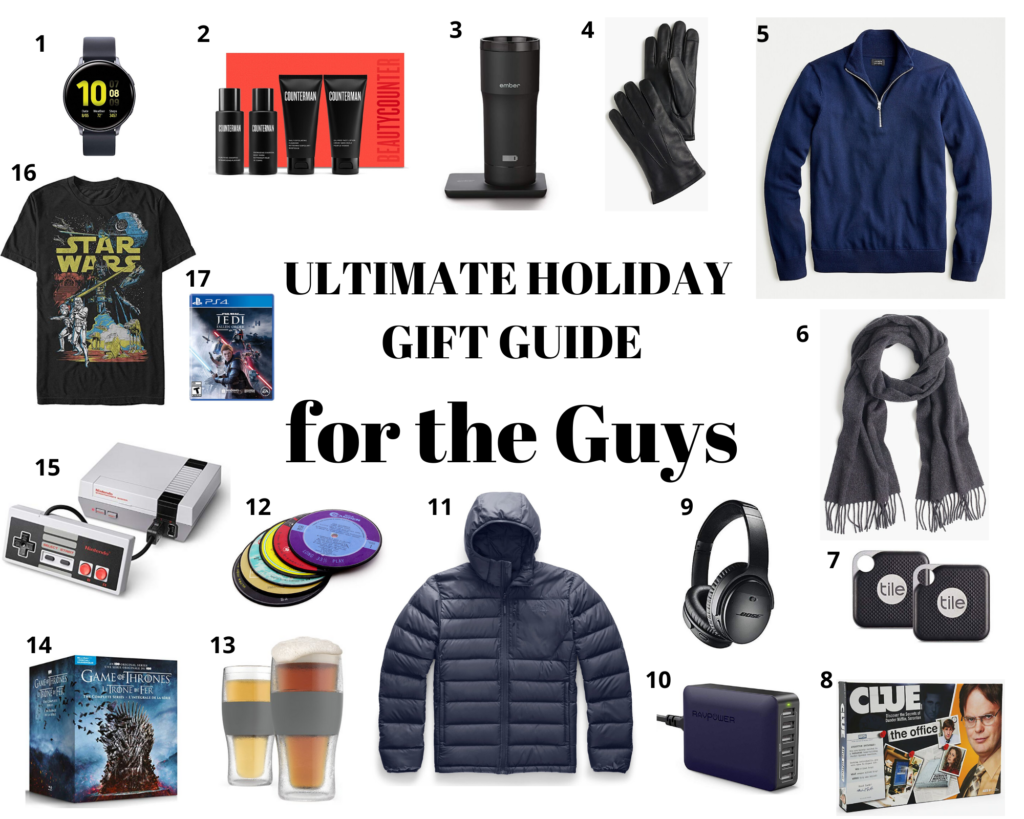 So those are my top picks for all the people on my list and probably a lot of yours too!  We've got pretty much everyone covered on here – friends, teachers, sisters, moms, dads, boyfriends and hubbys!  Fingers crossed they're not reading this or they'll know what's under the tree for them this year!  To be honest I'll take one of each for myself too!  If you still need gifts for the kids check out my post with this year Hot Toys for Kids!
And for all of you last minute shoppers like me, the good news is there's still time…shipping deadlines for guaranteed Christmas delivery isn't for a few more days with most retailers!  And you might be able to avoid the malls too! Now that's a reason to celebrate if you ask me!  Happy shopping and good luck with the rest of your Christmas shopping!
Disclaimer – This post contains affiliate links so if you do make a purchase I may may a small commission.