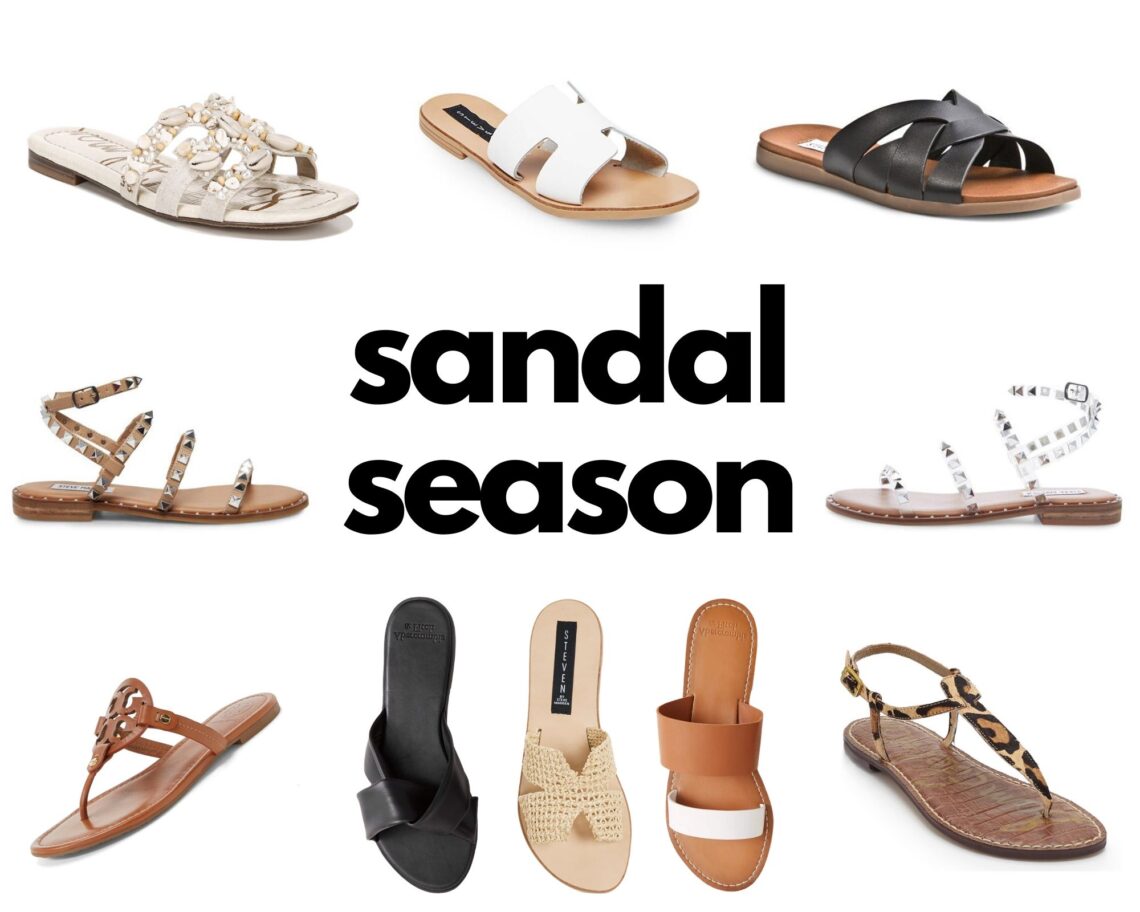 It's my favourite time of year!  It's sandal season and I've got you covered with Sandals for every single day!!  Once summer hits I'm in flip flops, sandals and wedges all the time and there is no chance you will see me in "real" shoes until September, and even then I often go into October wearing sandals.  Yup, I'm a brave Canadian girl!
I'm so excited because the pair of sandals I've been obsessing over since literally February are finally back in stock and in my size and colour too!  Just got them today in the mail and can't even tell you the joy I've got going on now!  Yes, shoes bring me joy!  If you're wondering it's the Steve Madden Travel Sandals I've been crushing on and they are definitely on my list in my round up of top sandals for the summer of 2020!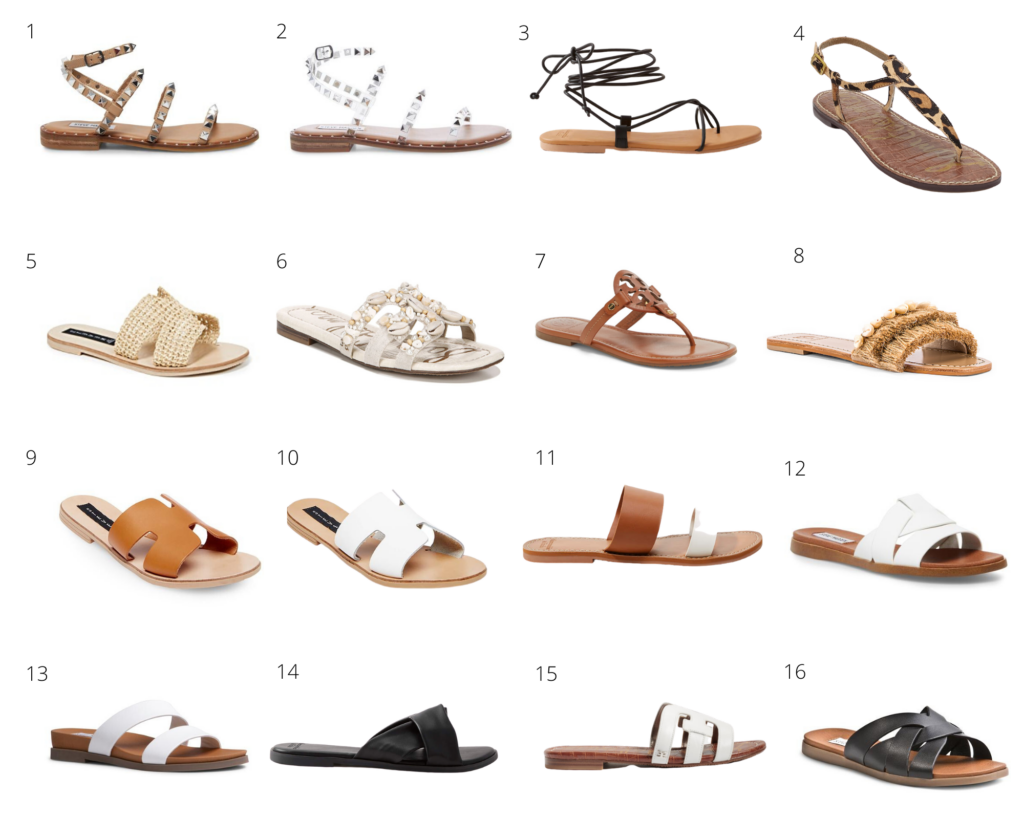 By the way, you probably noticed there are mainly slides with one fave flip flop and a few wraparounds thrown in there.  Slides are my current obsession right now just because they are just so east to slip on and get out the door!  Although I must say I am a big flip flop fan too.  Hmm, that may have to be a future post!  Stay tuned for that one!
The great news for all of you (and me too!) is that since it's July there are some crazy greats deals and sales happening right now.  Steve Madden has most sandals on sale for up to 50% off, Shopbop has a great sale going on, Revolve has 20% off with the code SUMMER20 and Nordstrom has a pretty amazing Clearance Sale on now too! Enjoy and happy shopping!  Have a great weekend everyone!
Disclaimer – This post contains affiliate links so if you make a purchase I may receive a small commission at no cost to you,