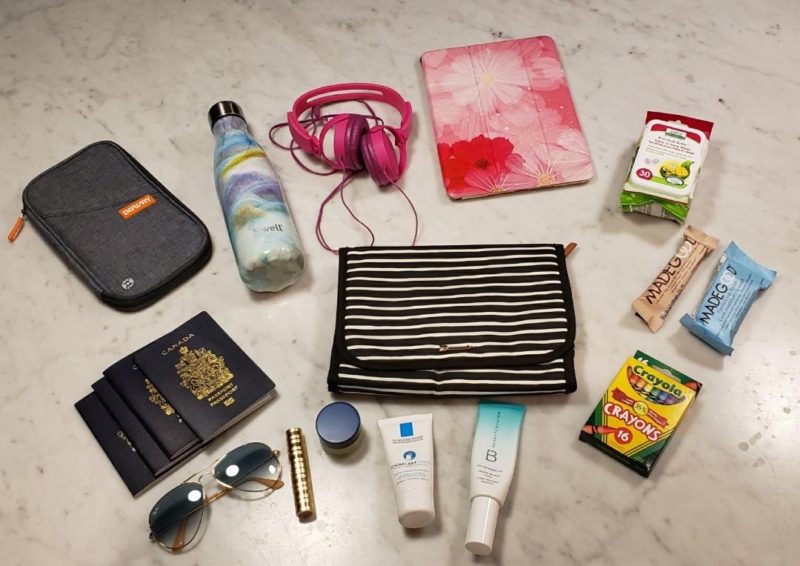 Ultimate Travel Carry-On Bag Essentials for Moms
Are you getting ready to pack for your next vacation?  One of the things that most of us find a bit stressful is what to pack in our carry-on bag.  Let's be honest here, this isn't just your personal carry-on, it's the "family" carry-on!
First off the biggest tip I can give you is to start with a great carry-on bag that is roomy yet also polished and stylish.  Try to find one with lots of compartments that will fit everything you need for your trip.  My second tip is to also use a second smaller crossbody bag that is just big enough for your necessary travel documents and your wallet.  You don't want to be stuck fishing through a big carry-on for these important items and want them handy! It will make going through airport security and customs a breeze!  Here are a couple of my favourite bags: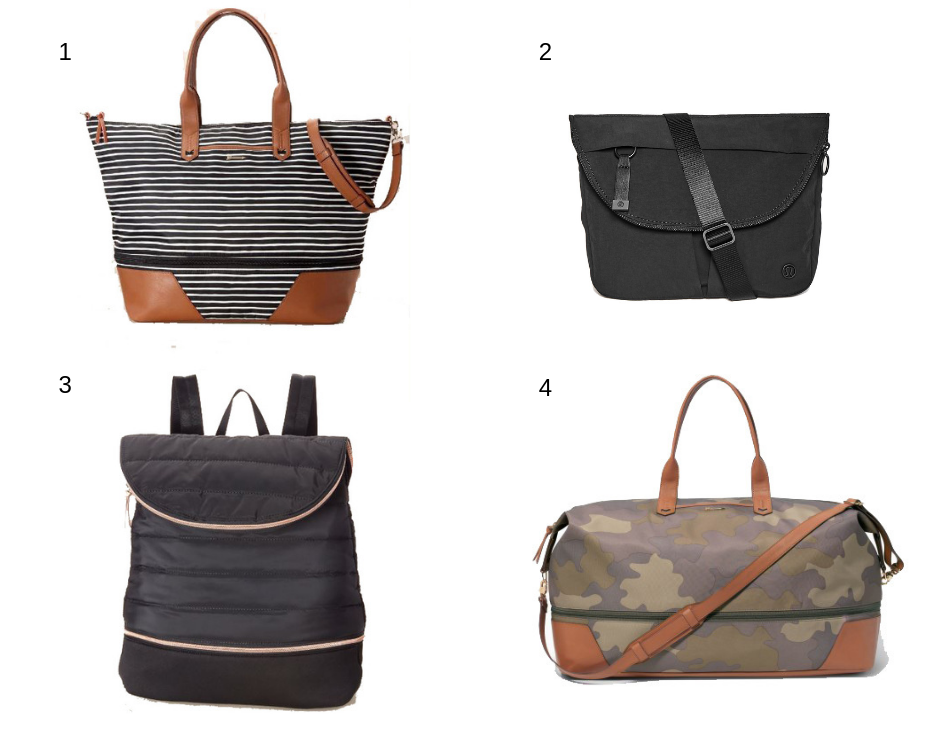 Now that we've got the perfect bag covered, let's get to the important stuff, what's inside!  These are the ultimate must-have items you need to pack in your carry on for a mess-free and stress-free trip with the kiddies!
Family Passport Holder with all your travel documents (Amazon has some great ones for under $25)

Passports
ID
Tickets
Other documentation – hotel, amusement park passes etc.

1 extra outfit per kid
1 extra outfit for you (it's funny how kids seems to always spill things on the mom, not the dad! Just saying!)
Cozy socks & sweater
Light Blanket you can roll up (most airlines don't have these for short trips)
Small cosmetics case for airplane essentials for you and the kids:

Lip balm
Hand cream
Lipstick
Moisturizer
Prescriptions/Tylenol & Advil (for adults and kids)
Hand & Face wipes
Hand sanitizer

Sunglasses
A book or magazine for you (I know, wishful thinking, but if you're lucky you might get to read it!)
Phone charger
Battery pack
ipads/touchpads – with movies, games, books pre-loaded and ready to go!
Activity books and colouring books with crayons and pencils to keep them busy!
Headphones for the kids
Snacks
Re-usable water bottle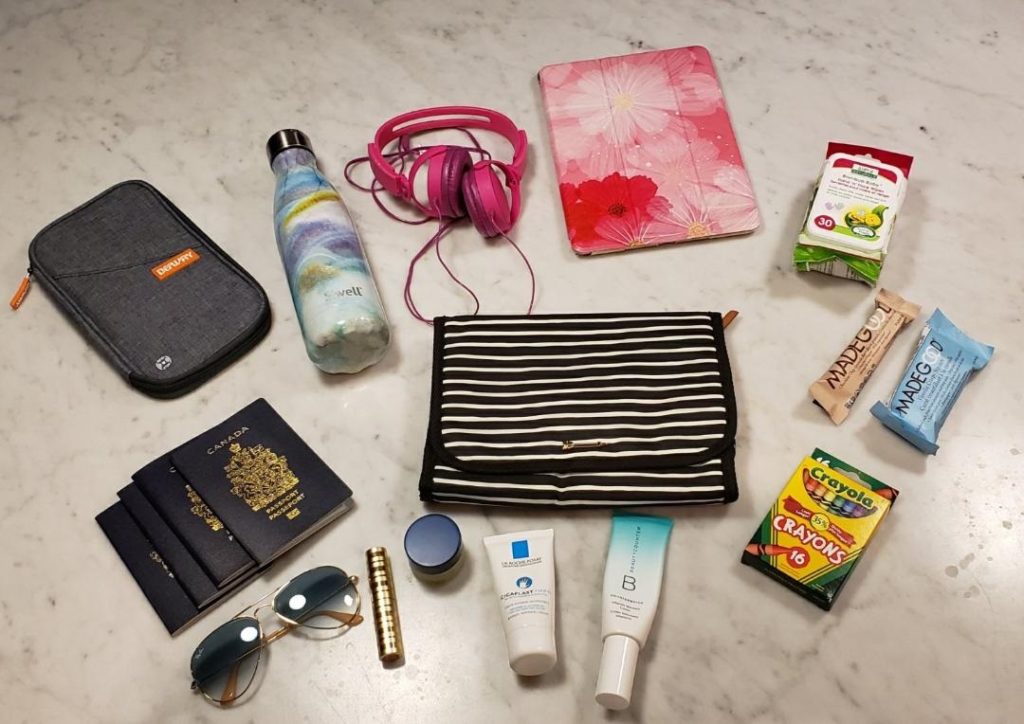 Hope this list makes packing your carry on bag a bit less stressful and helps you enjoy your trip a bit more!  Wherever you're headed, wishing you safe and happy travels!
Disclaimer: This post contains affiliate links.  If you make a purchase after clicking one of these links I may receive a small commission.