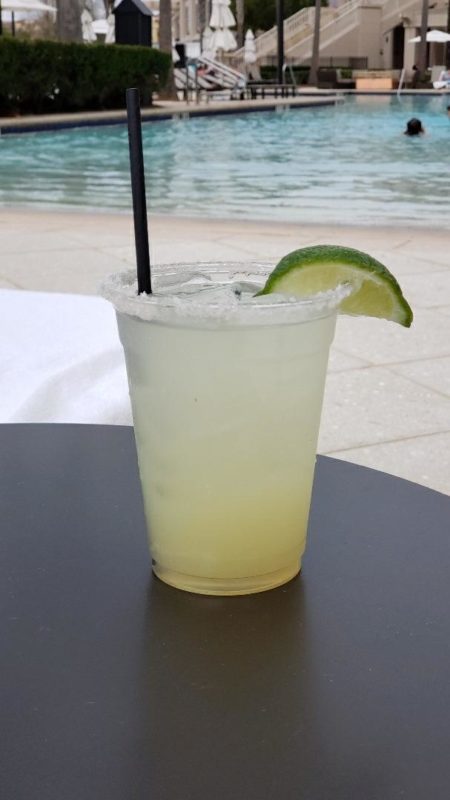 Best Ever Skinny Margaritas
It's been almost a week since we got back from our sunny vacation and I'm a bit sad!  Reality has hit me hard, we're not in Kansas anymore.  Well, in our case Florida, specifically Orlando and the land of all things Disney, sun and magical happiness!  I just love going to Florida!  While we also stayed at another great hotel for part of our trip, I love the hotel we stayed at for the last few years and we were able to come back to it.  I always seem to score a deal for it at the very last minute!  And this year was no exception!  It's my happy place and love to just lounge by the pool to watch the kids play, meet new people, hang out with the hubby, soak in the sun and sip on their signature skinny margaritas.
Like I said, a bit sad but we'll be back.  And I scored the best ever skinny margarita recipe from my fave pool side bartender!  It's my cure for the back from vacay blues and I'll be making some tonight!  It's Monday, so I've decided it's Margarita Monday!  It's a thing, right?  If not, I'm making it a thing!  It'll definitely remind me of my happy place until we return!
These Skinny Margaritas are so fresh with only natural juices, tequila and agave nectar to sweeten it.  Not tonnes of sugar or artificial sweeteners!  You need to make this, escape and go to your sunny happy place wherever you are!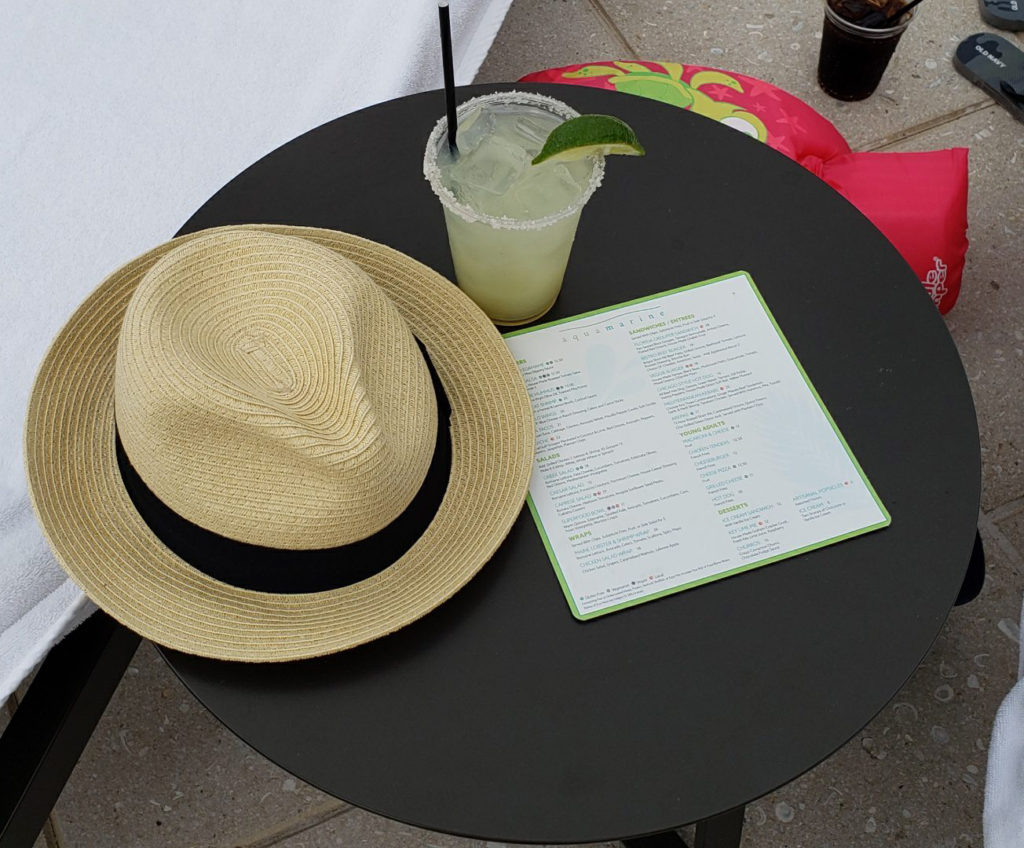 Skinny Margarita Recipe (courtesy of the Waldorf Astoria Orlando)
Ingredients
4 oz. lime juice
2 oz. Don Julio Blanco Tequila
1 tsp. Agave nectar
Kosher Salt (to rim glass – optional but I soooo love it!)
Ice
Preparation
Pour salt onto a small plate. Press a lime wedge around the rim of your glass and then dip the top of the glass into the salt.  Fill your glass with plenty of ice.
 Fill a shaker with lots of ice. To the shaker add the lime juice, tequila, and agave. Shake the ingredients so that they mix well and strain into the glass
Sit back and enjoy!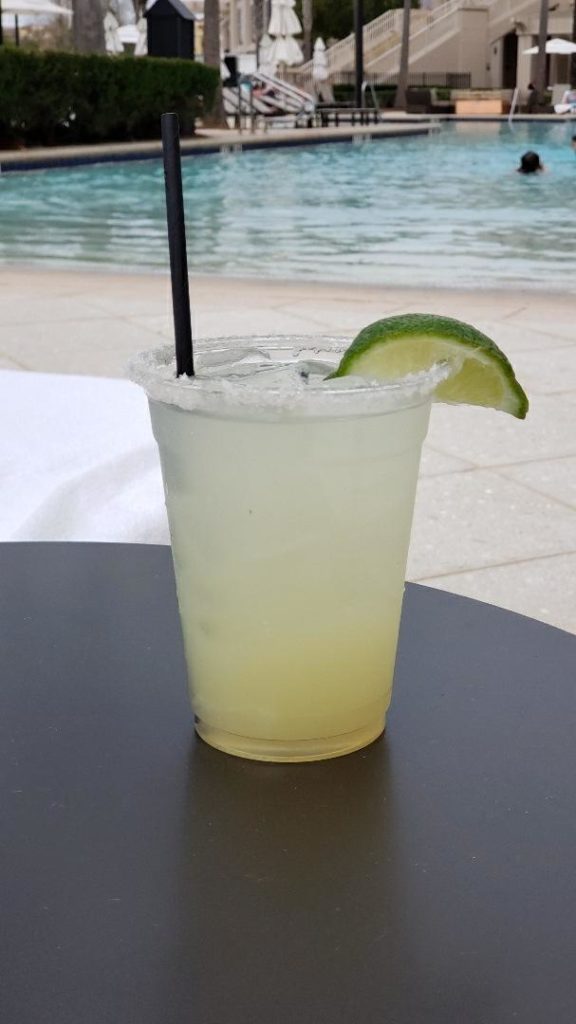 Honestly this is sunny happiness in a glass!  If you want to be swept away to a tropical vacation this is the drink to do it!  Cheers and enjoy!  Fingers crossed we'll be back in Florida soon but until then this will do!!