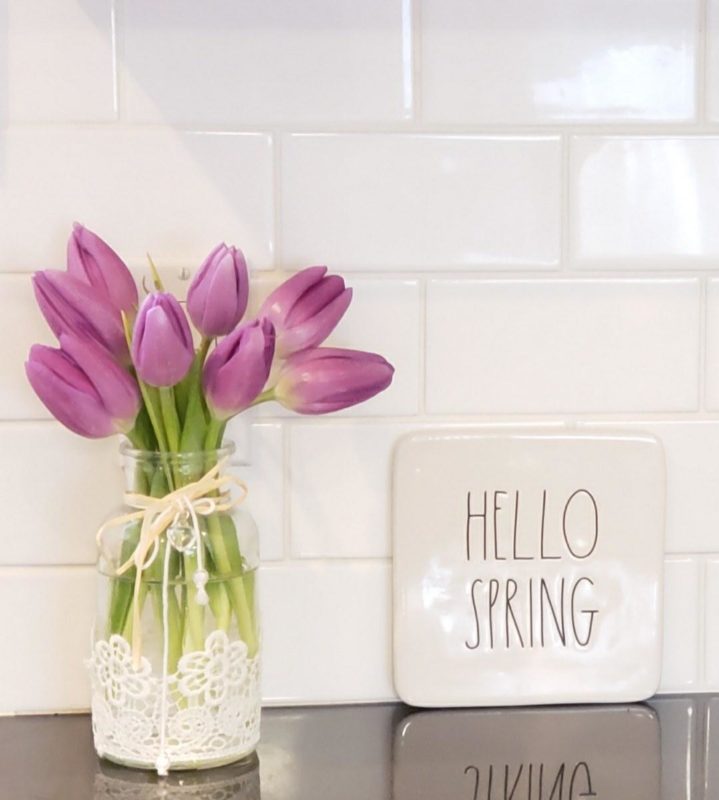 Top 5 Home Renovation Projects to Take On this Spring!
Happy first day of Spring everyone!  It was a bright, sunny day here in Toronto and I can definitely feel that Spring is in the air!  And with Spring, I tend to think of fresh starts, renewals and specifically home renovations or as I'm now thinking the "home refresh"!  We've officially just kicked off a massive basement renovation in our house this past week.  And we're looking at about 5 different projects within that!  We're renovating the existing Laundry room and at the same time creating a brand new full Bathroom, Family Room, Office Space and Walk-in storage closet!  This reno is going to give us an additional 500 SF of living space, and boy can we use it!
I'm going to be a bit busy the next couple of months!  Lots of planning, buying, and decisions to be made!  But I love it!  Spring is such an amazing time to think about a big or small update to your home!  And while yes full blown renovations can be expensive, time consuming, stressful and did I say expensive (we've been saving up for this one for a long time!), you can also do mini renovations, do them in phases or even look at quick updates that you can make to your space that won't cost a lot.  Here are some of the spaces within and outside your home I recommend you look at sprucing up this Spring!  Pick one and you'll be amazed at the changes you can make on any budget!
Kitchen
The kitchen is usually the heart of the house.  Everything seems to happen here.  At our house we use our kitchen to prep food, eat in, do homework, work and entertain.  And I think for most homes all the action seems to revolve around the kitchen.  So it only makes sense that it's one of the areas you may want to look to update in your home.  Full blown renovations can be expensive and time consuming.  You'd be looking at probably around 6-8 weeks with the right suppliers and contractors in place.  It can be a bit overwhelming but it's so worth it.  It was the first thing we tackled in our home because we wanted something very open, bright and crisp that we could really live in.  Check it out below!   Plus it is the one area of your house that you will definitely get a return on your investment.  But it's also worth waiting until your family is ready to go through this kind of reno.  You want to plan it out and also make changes that will last for quite some time.  My biggest piece of advice on this type of reno is to go slow to go fast.  Take the time to plan it out, design your dream kitchen, figure out your budget, save for it and shop around.  You want to find a contractor who will do great work for a good price and you want to buy finishes and materials that are high quality and are going to withstand the test of time.
Some other quick and budget friendly updates you can make to your kitchen include re-finishing or painting your cabinetry, changing out the knobs and hardware on your cabinets, adding a new light fixture or changing the faucet.  These simple changes can really update your kitchen and give it a fresh new look.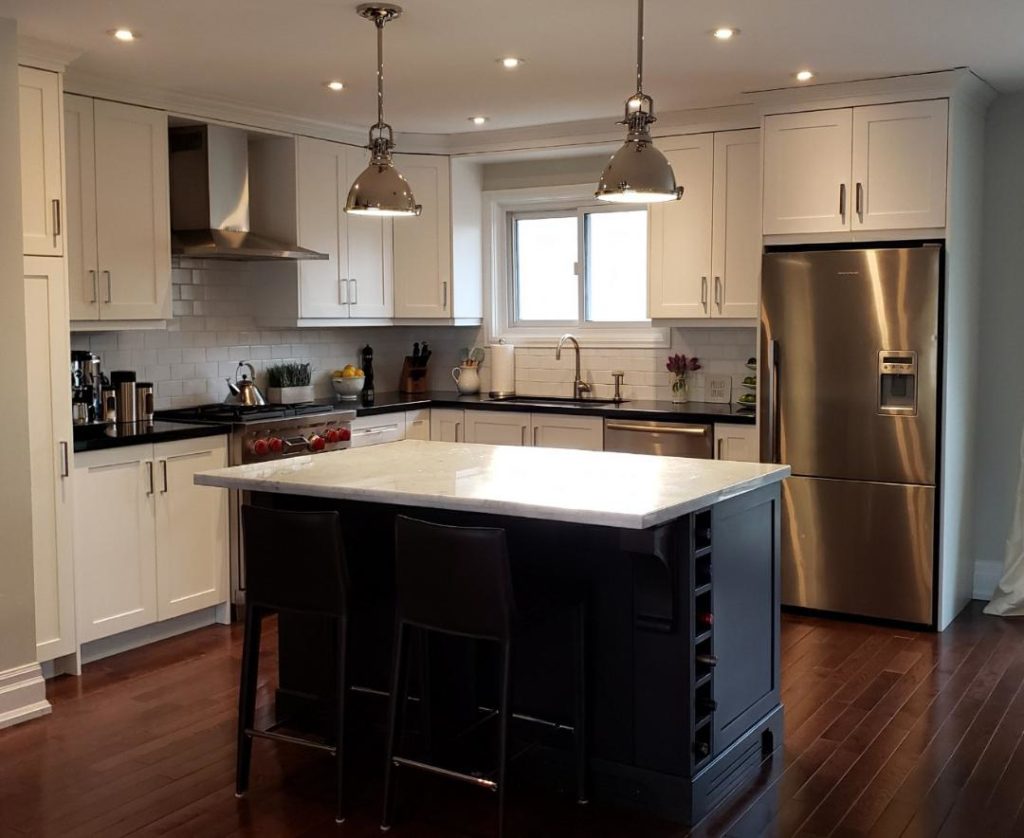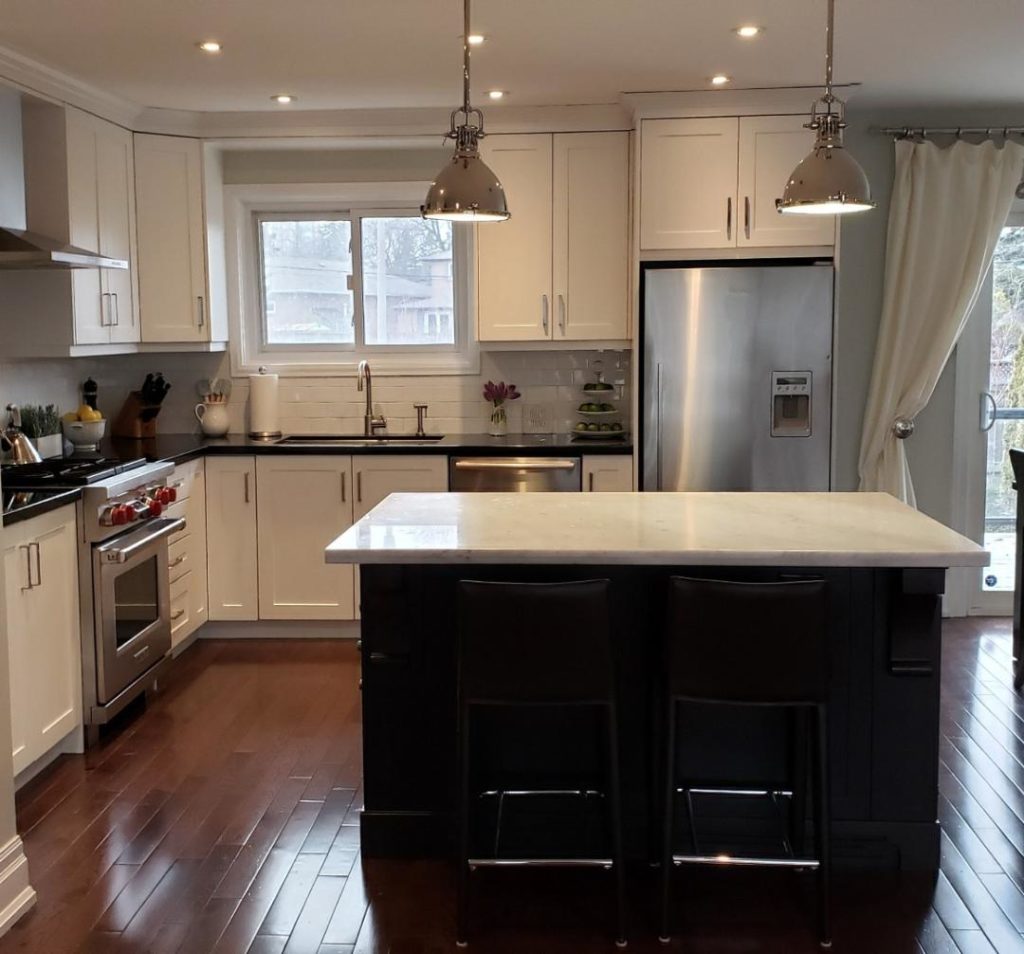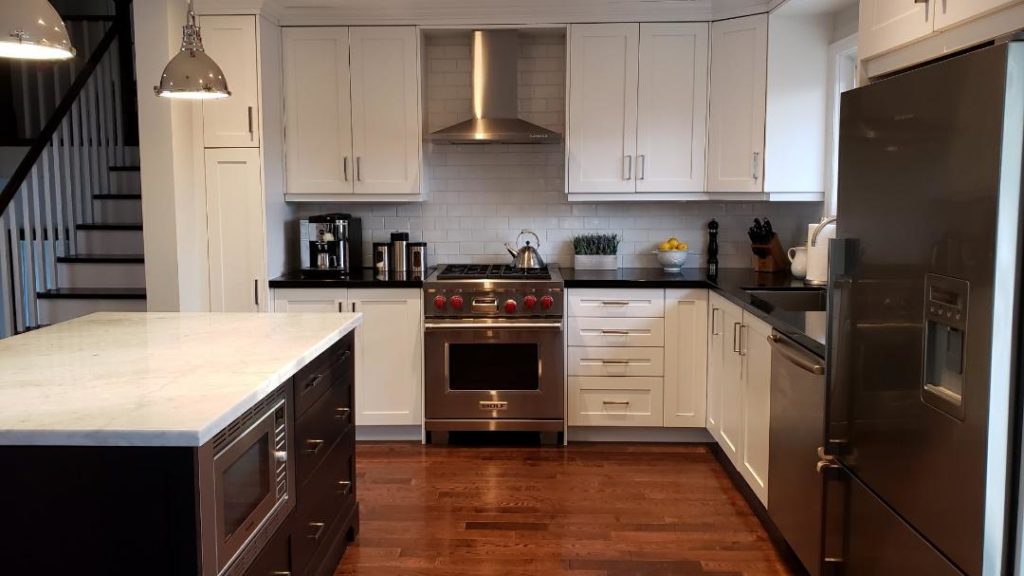 Bathroom
The bathroom is another great spring renovation project.  I personally am a bit addicted to renovating and while we haven't renovated our own bathroom (yet!), I have helped to renovate three bathrooms for some of my closest family and friends.  Like a kitchen it can get expensive but not as pricey.  A standard full bathroom reno will typically take 10-14 days from beginning to end.  The key is to again do your planning up front, find a great contractor or designer, and shop around for a look that will be timeless.  If you are in Toronto I highly recommend checking out Gingers, and the new Restoration Hardware.  If anything, just do it for inspiration.  Make sure you do your research too and design a space that you will love and will work for your family.
Another alternative to a big-scale bathroom renovation is to make some simple updates to refresh the space.  Don't fight what's there already but rather work with it.  Consider a fresh coat of paint, changing just the vanity if it makes sense (there are some great ones at really affordable prices on wayfair.ca, and even at Home Depot and Lowes), changing the hardware, changing the light fixtures, adding a new mirror (round mirrors are hot this year), or swapping out your current faucet for something trendy like the really cool gold or black matte ones that are out there.  Whatever update you make embrace what you have and work with it.
For example, when we moved into our house I was not a fan of bathroom at all.  It was very traditional looking. There were blue floral tiles that bordered the shower and the vanity had these scalloped curly cue designs.  And my taste at the time was much more contemporary and modern.  Now I knew there was no way I could make this super traditional bathroom look modern so I decided to just embrace it.  We had just been to France the year before on vacation, so using Provence as my inspiration I decided to give the bathroom a bit of a French Provincial update.  We removed some of the wall tiles, painted the walls and the vanity a creamy greyish white to match the grout colour from the floor tiles, replaced the vanity hardware with ornate knobs, changed the vanity light, added a new mirror and installed an even more traditional looking faucet than what was already there.  But you know what, it just seemed to work.  And we haven't changed it yet, although I do still dream of this bathroom I stumbled upon years ago by Sarah Richardson.  I love everything she designs and hope one day I'll have this bathroom too!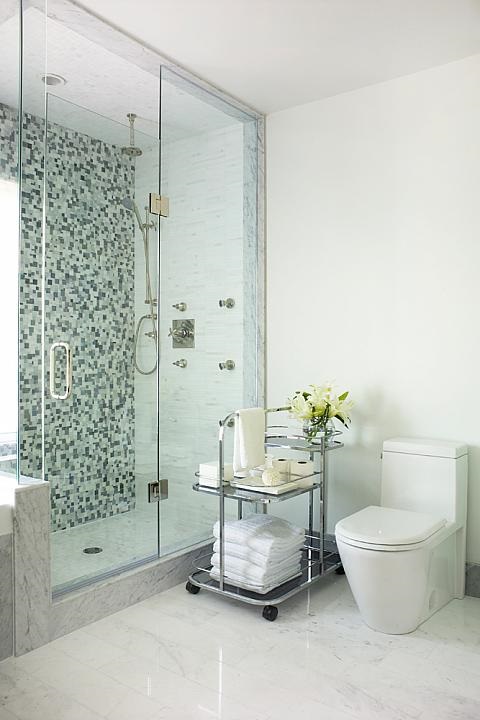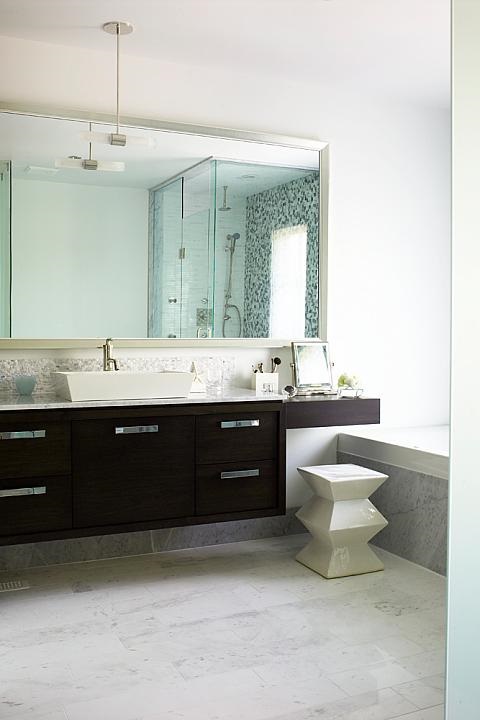 Living Room
The Living Room to me seems like a less overwhelming Spring home refresh.  It's more about re-decrorating and a lot of it you can actually DIY!  First things first, consider giving your living room some new life with a fresh coat of paint. Or potentially painting an accent wall or adding some of the great wallpapers to one of your walls.  Since we're on the topic of walls, also think about adding a new piece of art work or a new mirror to the space.
Another great update you can make is by adding a new rug to your space that will anchor everything.  You can also consider changing the drapes and even the curtain rods in your space to give the space more light and a refreshed look.  My personal favourite place to shop for both rugs and drapes these days is wayfair.ca.  Such a great selection and at amazing prices – if you haven't already you need to check them out!
An easy and fairly inexpensive update you can make is to add new accessories and lighting to the space.  Take a look at adding new throw pillows in bright colours, patterns or pastels.  Lastly lighten up the space with new lighting.  Think about installing a new statement light fixture or even changing out or adding in new table lamps.  I love checking out Winners and Home Sense for deals on throw pillows and lamps but I have to say my go-to the last couple of years for pillows has been Indigo.  They've had such a beautiful selection and in Spring their pillows are usually beautiful and colourful!
You don't need to make all of these changes all at once but by just picking a couple you can inject some new life into this living space of your home.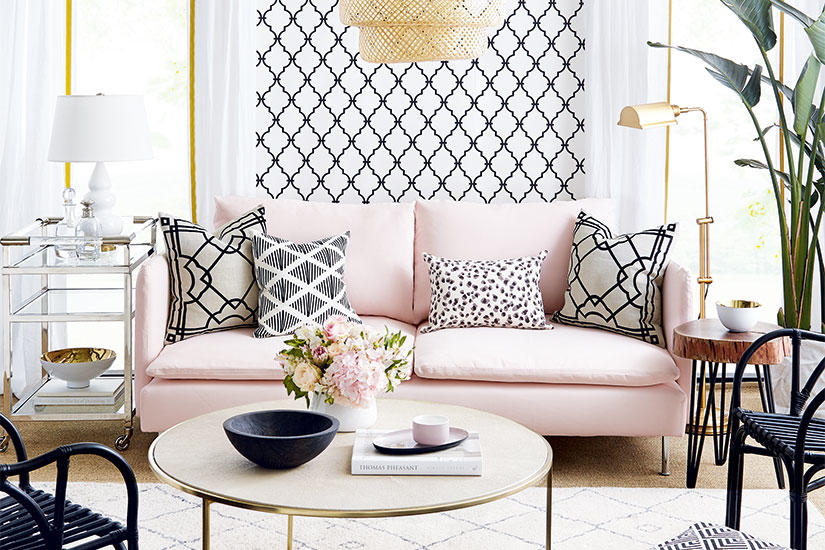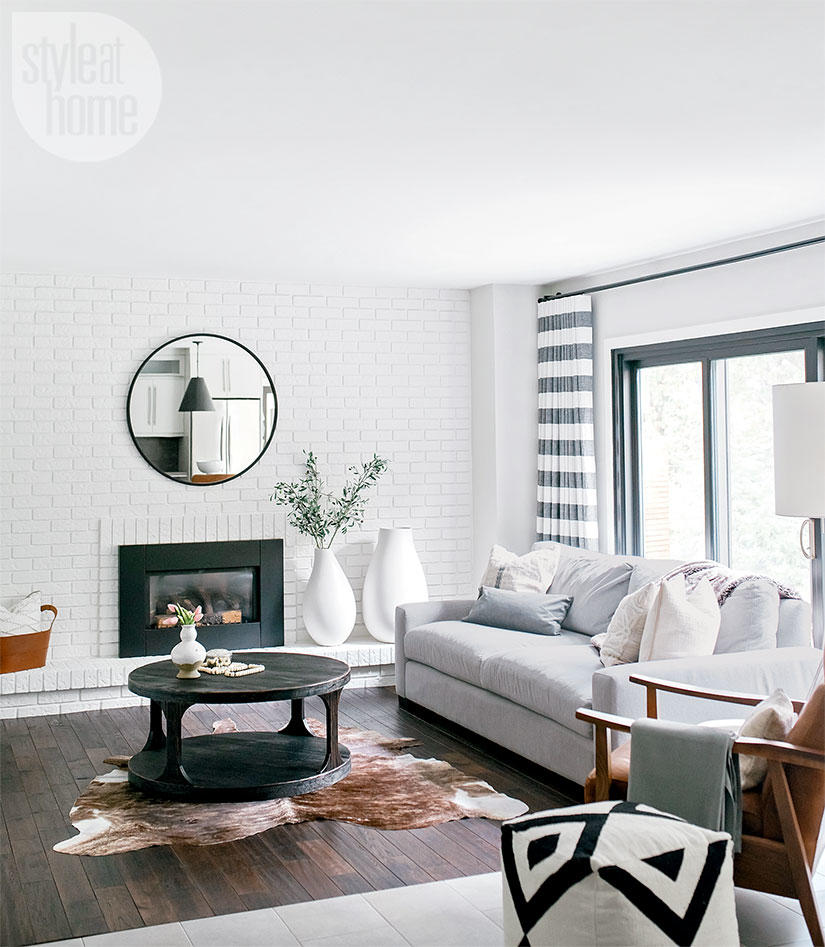 Front of your house
Let's talk about outside for a bit here!  The front of your house is an excellent place to do a Spring refresh and raise your curb appeal!  There are so many things you can do – and a lot of it you can do yourself!  One of the biggest high impact things you can do is with paint.  Just by painting things like railings, your front door to make it pop or garage door you can make such a big impact at a low cost.   Some higher priced changes include refreshing your driveway and walkway.  But don't also overlook the impact the simple changes can make like changing the hardware on your door, the house numbers, porch light and mailbox.
And don't forget to do some landscaping!  You can easily update the front of your home by adding in some greenery, flowers, new shrubs and grasses, and of course planters!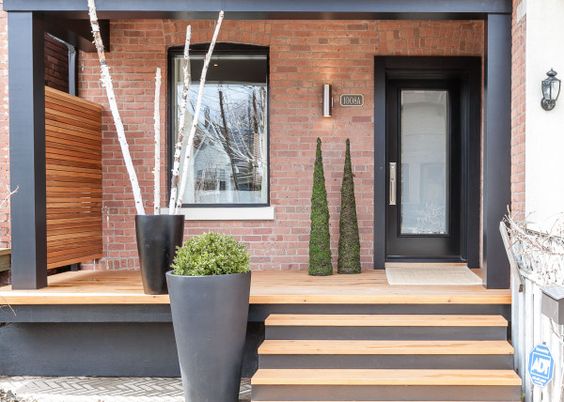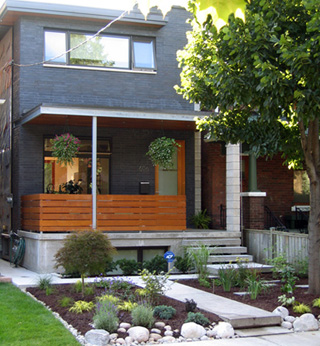 Backyard
Finally do not overlook your backyard.  It is such a fantastic part of your home to renovate or upgrade.  Over the last few years the backyard has become an extension of the inside of the home for a lot of people.  Many of us spend so much time back there, entertaining, dining, and just relaxing.  Think about how you use your backyard space today and how you would want to use it.  And don't worry, refreshing your backyard space doesn't have to cost you an arm and a leg!
First off, always start with thinking about planning your space and how you will use it.  Then start with your outdoor flooring.  You can add new patio stones, a new deck or sometimes all you need to do is give your current floor a good power wash.  Consider adding a new outdoor rug to add some warmth and style to the space too.
Also think about taking a look at some new patio furniture for cozy seating and dining (or re-finishing what you have), adding in new lighting, and of course planters and landscaping.  What I love about landscaping is that you don't need to do it all at once.  The one thing I highly recommend is thinking about your privacy needs in the backyard, your fencing and how you could use landscaping to help with that too!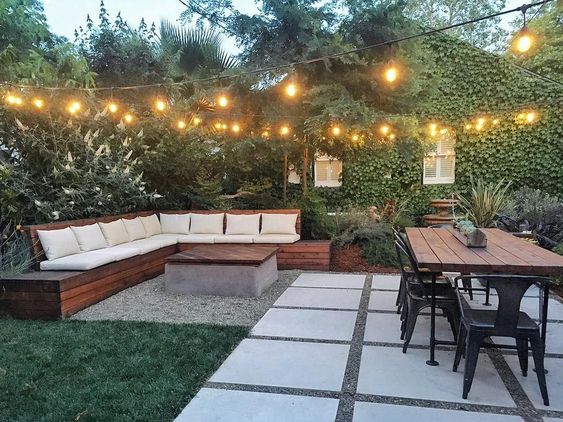 These are the top areas I would recommend focusing on this Spring if you're thinking about a bit of a spring refresh in your home!  Are you planning any Spring renovations this year?  What projects are you looking at tackling?  I'd love to hear about them!
Stay tuned for updates on our renos and I'd also love your help with some of the design decisions we need to make!  I'll be sure to share lots of pictures and of course some before and afters!  Until then, happy first day of Spring!!  And happy home refresh planning!!