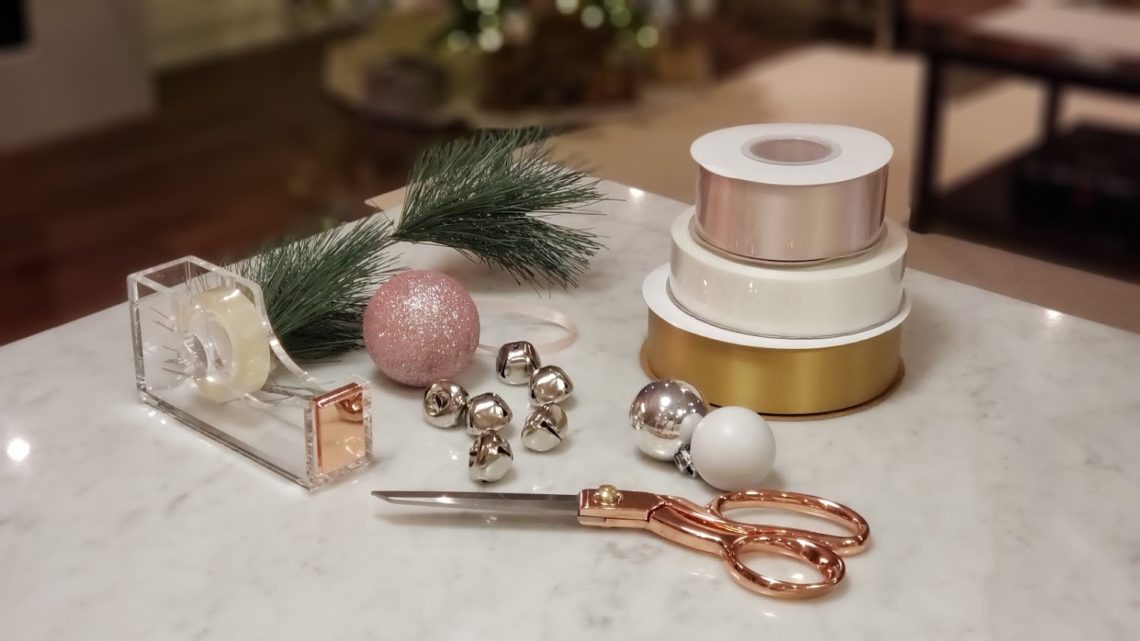 All Wrapped Up! Holiday Gift Wrapping Made Easy!
It's a wrap!  All of my Christmas presents are finally wrapped!  If you're anything like me, you really hate wrapping presents too!  I usually let all the presents pile up in bags or boxes in the basement and keep putting the wrapping off until Christmas Eve and I can't procrastinate any longer!  I'm surprised I did it 5 days early this year!
Even though I hate wrapping presents, I really do love how pretty they look when they're all wrapped up, especially at Christmastime under the tree.  I'm a sucker for pretty paper, ribbons and bows.  So this year I decided to get a bit more creative and go on a bit of a wrapping adventure.  And who knew that I might actually enjoy it!
A couple tips before you get started that I picked up along the way:
Pick a theme or color scheme for your wrapping. You may even want to try and coordinate with your tree for a really pretty and cohesive look.  They do say that the presents under the tree are part of the tree's décor.
Gather all your materials. Make sure you have a good pair of scissors and transparent or double-sided tape depending on what you prefer.  Also pull together all your boxes, wrapping paper and beautiful embellishments like ribbons, bows, and tags so you have everything you need when you get started.
Look for your supplies in places you wouldn't expect. I was able to find some great papers this year at Indigo, Shoppers Drug Mart and if you can believe it at the local Dollarama!  And I was able to find some great ribbons and embellishments at Wal-mart!  I'm also a bit of an Etsy fanatic and found some really great tags by Ellen Evered Designs that I loved!  She has beautiful tags, cards, prints and stationary – definitely check it out!
Here are some of the wrapping looks I came up with this year.
Glitz & Glam
Use silver, gold, glitter and rose gold papers and top off with beautiful ribbons and bows for an elegant luxe look.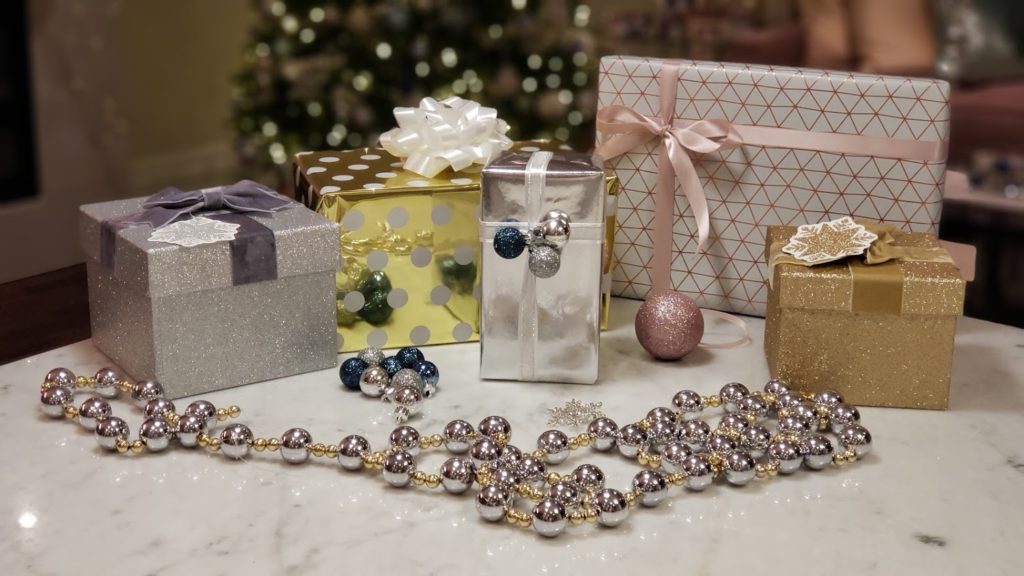 Naturally Pretty
Use kraft paper, twine, ribbon and elements like pine cones and greenery for a natural, organic and pretty look.  Check out the pretty tags I also picked up on Etsy from Ellen Evered Designs.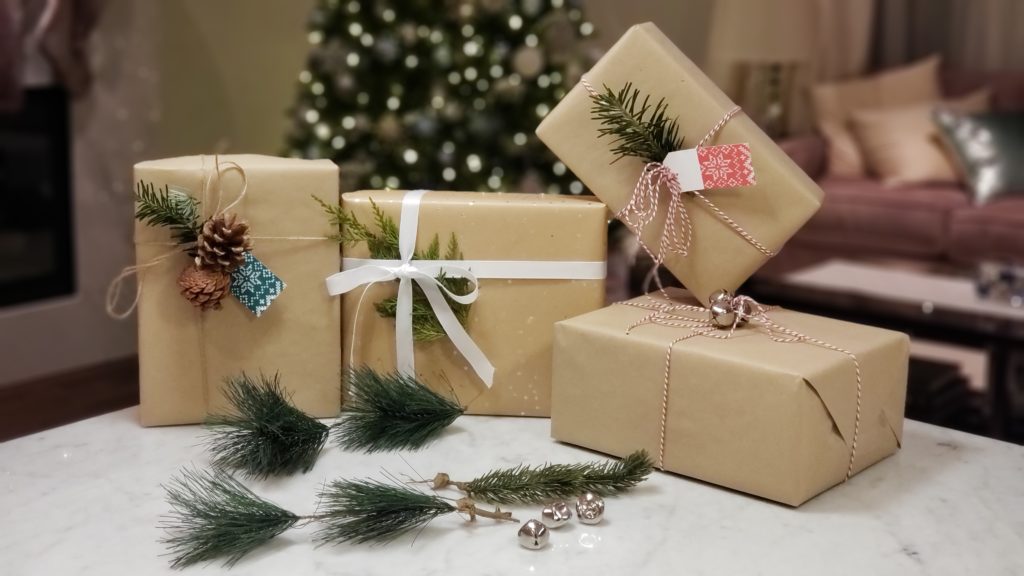 Plaid
I am in love with plaid this year!  This pattern is so beautiful on its own that you just need a nice big bow or ribbon and you're done!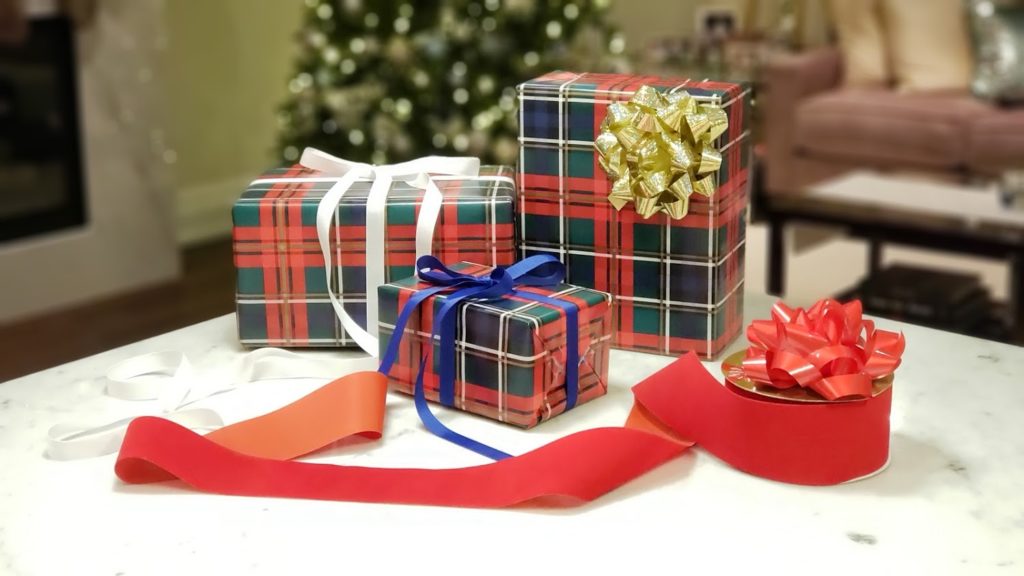 Bold & Monogrammed
Depart from the typical Christmas colors and go bold with black!  Add different ribbons to create a luxurious look.  Add a personal touch with monograms.  Here I used a glitter letter ornament I found at Walmart.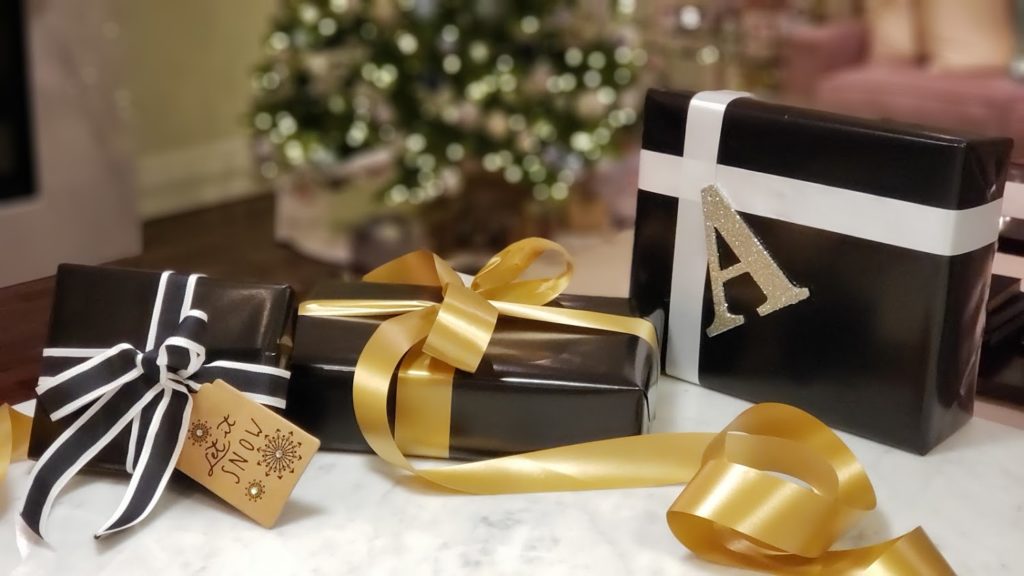 Color Pop
Do something a bit unexpected with your wrapping colors!  I chose to try some bright pinks and blues.  It's a bit different for Christmas but together they look so coordinated and stylish, and I bet they would look so great under a fun white Christmas tree!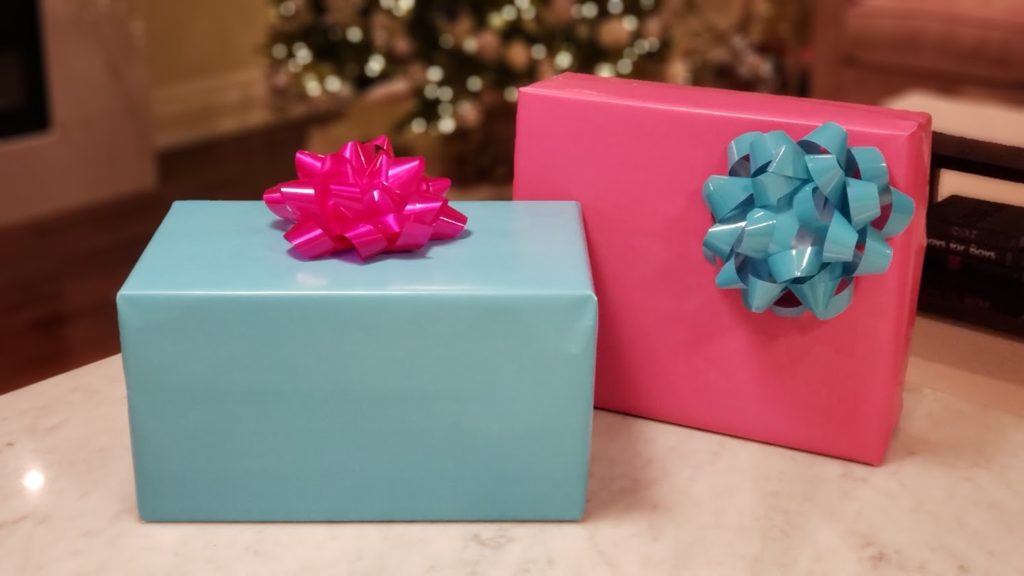 I have to admit, wrapping presents this year was actually kind of fun and I loved experimenting with new wrapping ideas!  Do you do anything special or different to wrap your gifts?  I'm pretty excited to put these under the tree – let's just hope the kids (and hubby) don' try and sneak a peek!