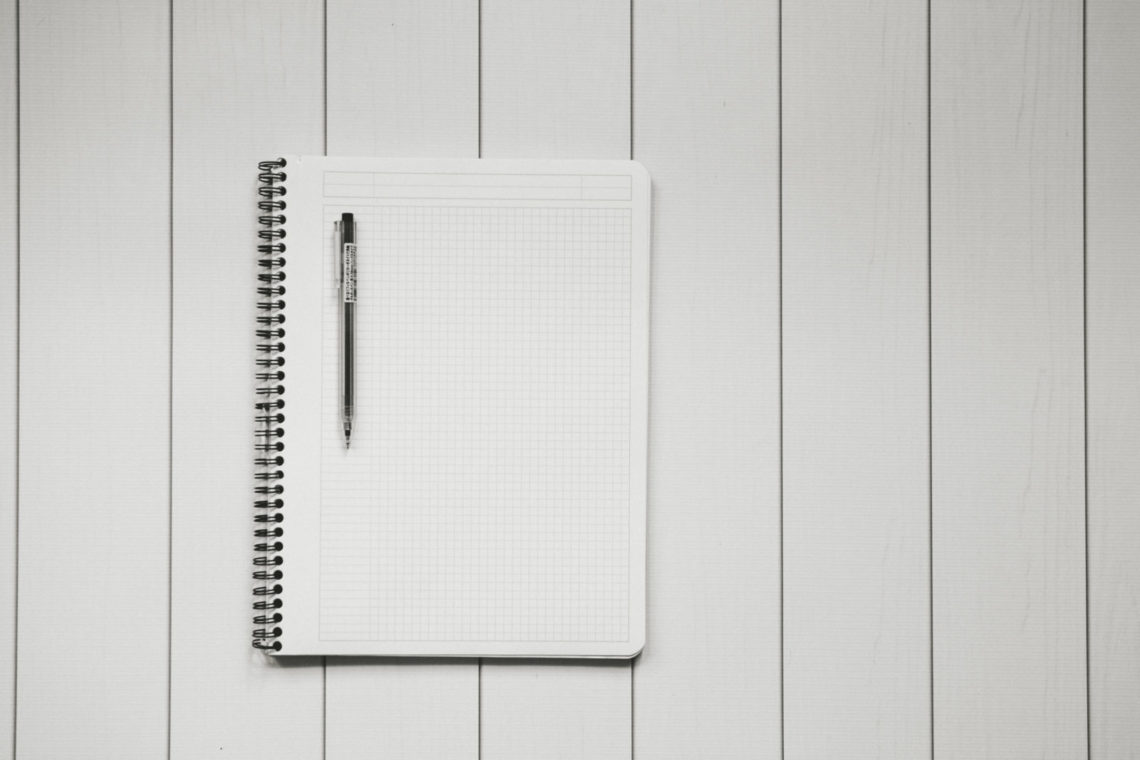 The Importance of Planning in Home Renovations
We are officially done the all the demolition of our basement reno!  Plus we've completely moved our furnace and streamlined all the duct work down there, installed a new tankless water heater and the walls and ceiling in the family room area are up already!  Yay!  So far, it's been going smoother than I expected – I'm hoping I'm not jinxing ourselves by saying that!
I guess part of it is this isn't our first rodeo.  We've been through a few of our own large scale renovations already.  Plus I just have a thing for renewal and for before and afters!   I love it so much that I've actually planned, designed and executed a few renovations for family and friends too!
While most of the fun in renovating is definitely in designing and going shopping for all the cool new things for your space, the most important part to ensure a successful renovation is the planning stage upfront.  Renovations can be expensive, time consuming and even stressful so if you want to love your space at the end of it and make sure you're maximizing on your investment the key is in planning your renovation.
If you're working with a designer, they'll likely be asking you a lot of these questions so this is great pre-work for you.  If not, these are the things you need to sit down and think about.
Why are you renovating?
It's going to sound silly but really, this is all about the "why". What's the purpose behind your renovation? Sit down and think about why you want to renovate this space.  Clearly describe for yourself what you want to change and why you want to change it.  For example for our basement renovation, one of the things we want to change is bathroom space.  Currently in our home we only have one full bathroom.  While so far we've been able to make it work with our younger family, it would be nice to have two bathrooms from a convenience standpoint.  But more importantly this becomes essential when the kids become teenagers because I really don't want to have to deal with the bathroom wars!
Now that takes me to my next point, don't just plan your renovation for the present but think about how you want to use the space in the future as well. Do you anticipate any changes in your life that could also change what you need from the space you are looking to renovate?  For example are you single but getting married? Or are you planning on having children soon? On the flip side are the kids all grown up and moving out in a year or two?  Or are you planning on having an aging parent come live with you? Large life events like this can alter what we need and want out of our living space and you should definitely consider and factor into your planning.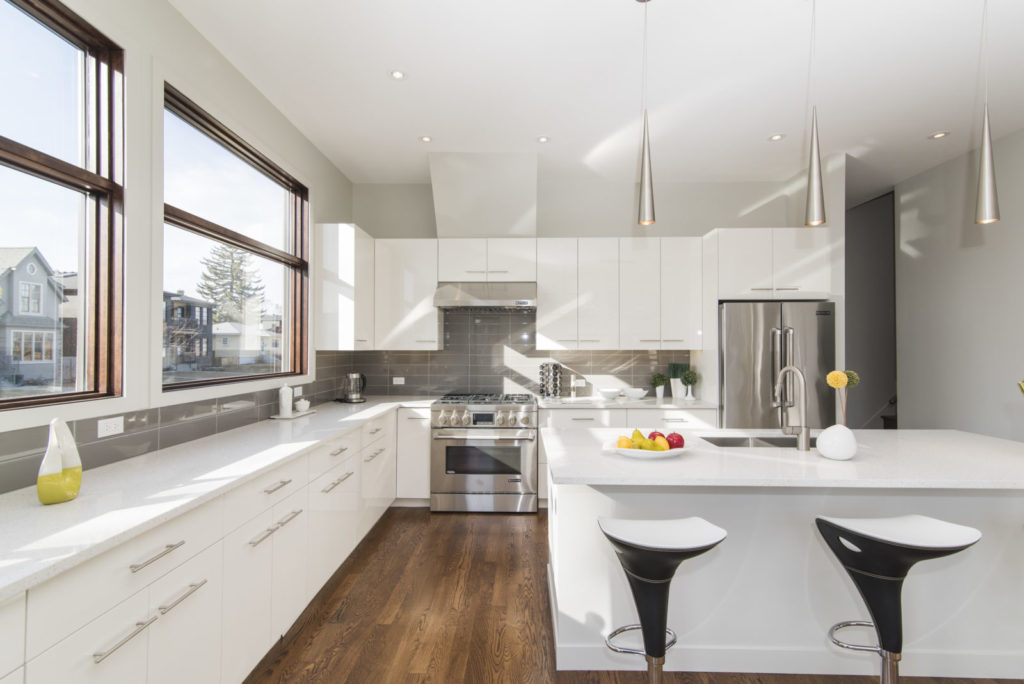 Set some goals for your renovation
Like I said earlier renos are expensive so it's critical that you are clear on what your vision is for the renovation.  I know, "vision" seems like a big and fancy daunting kind of thing to think about but it's really about picturing the end result of your renovation and what you are looking to get out of your new space.  Imagine walking into your new space and living in it.  How do you know that you love it and it's exactly what you need?  This will help you to start defining your goals.  Is it purely aesthetics that you are looking to change, like a tired looking bathroom? Or are there changes you want to make to improve the functionality of the space or even your home?  Are there things you want to change to increase the convenience or comfort level of the space you are changing. Another key goal for many homeowners is space.  Are you looking to increase your living space or potentially add more storage room to your home?
By going through an exercise like this and and clearly defining your renovation goals, you will have something to always go back to as you go through your renovation – you'll always be grounded in what you are trying to achieve with this renovation  The design process will be so much easier.  Your decision making will be smoother and you'll likely have less issues come up.  And at the end of it all you'll be able to make that vision a reality and have a space that meets all the requirements you had defined.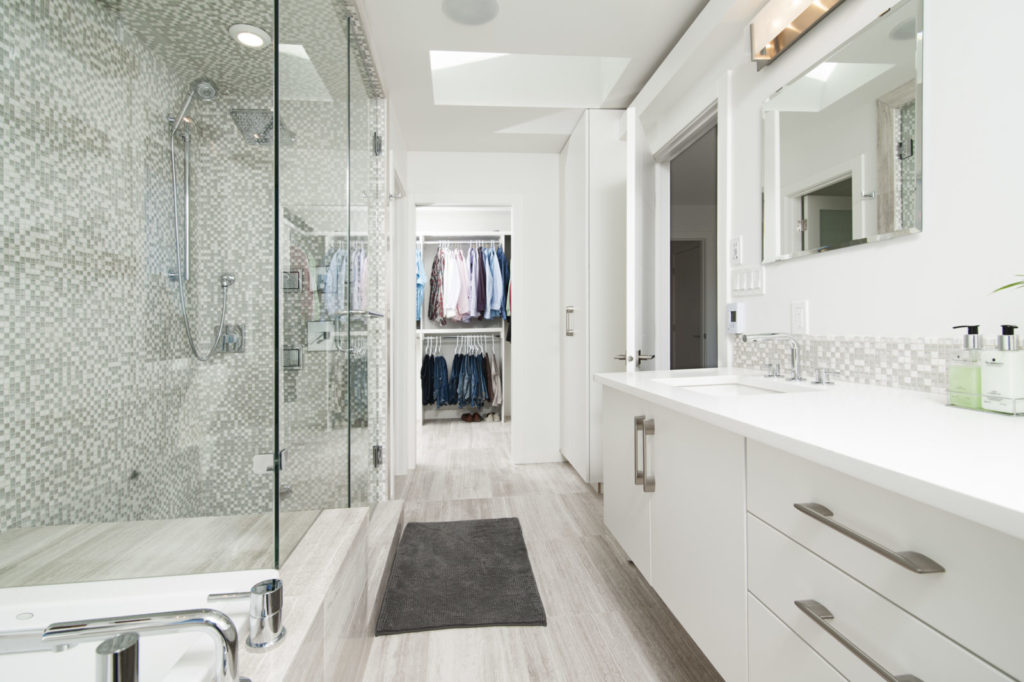 Prioritize!!
Time to prioritize what's important to you in your renovation and what you can do without if you had to.  First things first, you want to ensure you've covered your essentials in your renovation and make sure that the key people in your home are part of the process.  What may be something that is negotiable for you may not be for your spouse or others in the home.
I love making lists so of course, I'm recommending you make a list!  List out your must-haves.  These are all the features that you absolutely need to have in your new space.  These are also the things you need to ensure you are budgeting for in your reno budget.  Then list out your nice to haves, the items that you would like but would be ok to give up if you had to.  These are the features that you would like but if budget were an issue or potentially for some other reason you couldn't do, they'd be your trade-offs for something else.  A great way of doing this is to even give each of the items on your list a score between 1-5, with 1 being not very important and 5 being essential.  Another fun way to do it is to have everyone write out their essentials on post-it notes.  Put them up and then see how they fit in with your goals – you might change your mind on how you thought you prioritized things.  It will really help you zone in on your priorities for your space and your renovation and make sure everyone is on the same page.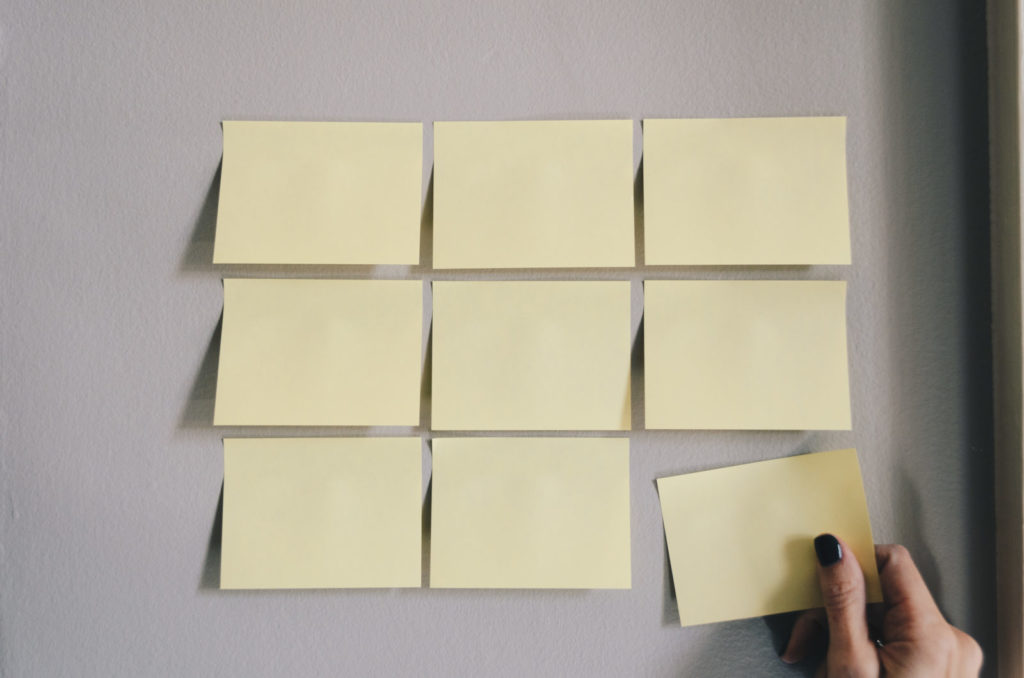 To give you an example of how importance planning is, let's take our current basement renovation as an example.  We started off just saying we wanted to renovate our basement but really hadn't thought about why – aside from it was pretty ugly, dingy and we were just drowning in stuff!  We also hadn't given much thought to what a successful renovation would be for us or what was important for us.  By actually sitting down and taking the time to talk it through and plan, we realized that our simple basement renovation could be such a game changer for our home and our lifestyle.  We were lacking needed living space for the kids to play in, we didn't have an office, our laundry room was a disaster, we were constantly in need of more storage and like I said before just one bathroom!  So at the end of it all it wasn't just about a prettier space but so much more that we clearly defined we needed from the space.   We wanted to increase our living space, we wanted a beautiful laundry room that we would want to be in, a home office that we would be inspired and want to work at, a washroom that would be both fresh and functional for us and the kids as they got older and of course the much needed storage we were looking for.  Going through this process also helped us really zone in on the right design for the entire space to give us exactly what we needed.  But more on the design and floor plan next time!
I know this is a bit of work but I always say go slow to go fast!  It will help to speed up your design process and the actual construction part too.  Plus by doing some planning work upfront you are more likely to stay within your budget and avoid issues along the way during your renovation that could have been costly.  And most importantly, by doing your planning you will end up with a renovated space that you love and meets your needs!
Stay tuned and I'll be sharing more on our basement renovation including our design and some of the decisions we made to make sure it's a space we will all love!