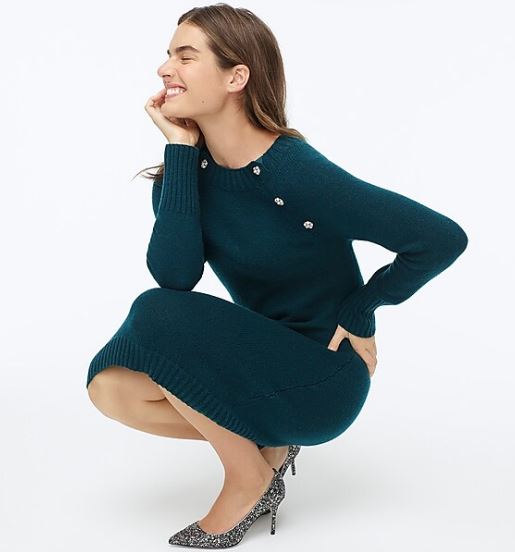 Holiday Outfits for All Your Parties!
The Holiday party season officially kicks off this weekend with most parties really starting to happen now and through the rest of December!  If you're anything like me, the kids and husband have their outfits, the party planning is well underway (because we're of course having a Christmas party or maybe even two!) – I'm actually hosting one tonight for the ladies! And we've accepted all the generous invites to fun parties that we can go to too!  Of course there's one thing I haven't figured out – what the heck am I going to wear to all these holiday parties and to Christmas!?  How about you, do you have your holiday outfits?
The holidays are such a fun time to get dressed up for any kind of party!  Bring on the velvet, satin, lace, feathers and of course the sparkly sequin and pull out all the stops with your bright festive reds, gorgeous jewel tones, metallic and I am just loving Emerald Green this year!  I love to throw in a little festive plaid in there too! Whether it's your office party, a cocktail party, casual house party or the family Christmas dinner, here are some great ideas for the perfect holiday outfit!
The Office Party
The office holiday party can be a bit tricky and really depends on the type of work environment you work in.  You want to get dressed up and be festive and fun, but at the same time you are networking and socializing with your colleagues, your boss and upper management.  If you haven't figured it out yet, the party is actually work.
This is the one holiday party where there are actually a few rules to follow to make sure your outfit is also work appropriate.  For starters, please avoid any and all of the following: no low cut tops, low back tops, super tight clothes, super mini skirts, or sheer tops and lacy tops.  Think about the industry you're in and the culture of your workplace too as you think about pulling together your outfit.  What worked for me in an advertising agency wasn't necessarily right for a very corporate bank.
My advice is to stick to classic pieces like a dress, a skirt or trousers with a pretty blouse or a dressier pantsuit.  You can't go wrong with a little black dress or a black jumpsuit but throwing in a bit of unexpected colour is perfect for the holidays too.  Another great idea is to give your daytime outfit a quick evening update with just a few accessories.  Add in a clutch and some statement jewellery like a necklace or earrings and switch out your pumps and flats for some beautiful strappy heels and you've been instantly transformed from daytime to party glam.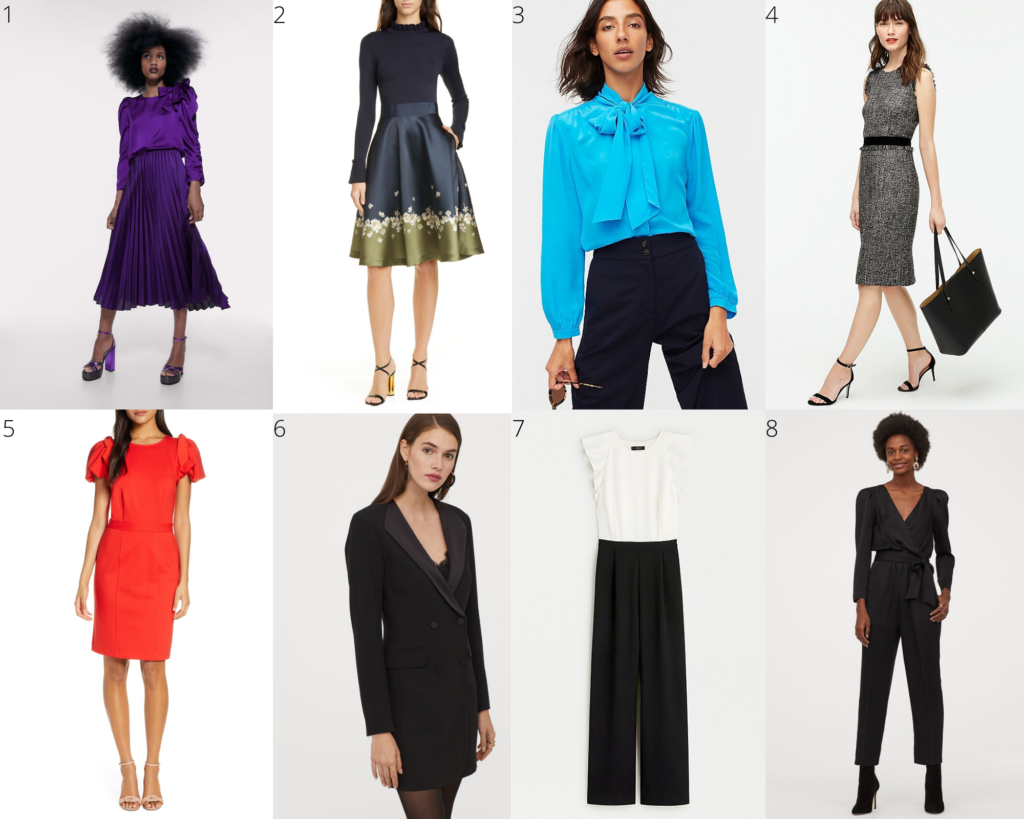 The House Party
Holiday house parties have become a lot more casual these days and really depending on the host and guest list anything really goes.  It's about getting dressed, up being fun and feeling comfortable.  For a more formal house party stick to a dress, a jumpsuit or pair dressier pants with a beautiful blouse.  For a more casual holiday party, pair jeans with a beautiful sparkly blouse or velvet jacket.  The key to being casual and dressed up is to mix it up – pair something dressy like your jeans with something a bit more glam on top like a sequin blouse, or do the reverse, pair a beautiful metallic skirt or leather skirt with a more casual sweater or white t-shirt. It's all about the mix!  And don't forget the fun holiday sweaters if it's a very casual party!  Either way, top your outfit off with some great jewellery, a great bag or clutch and some amazing heels.  But remember, comfort is just as important as style!  If you're going to be on your feet dancing the night away make sure those shoes are comfy!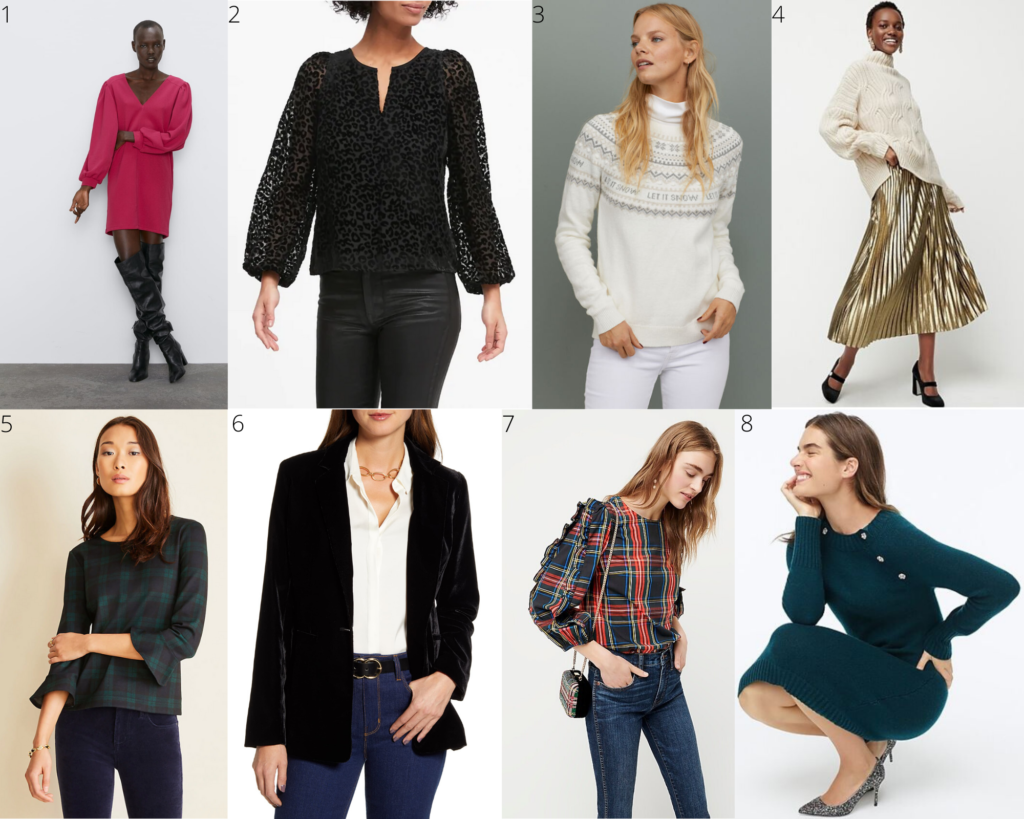 Family Christmas Dinner
So this one can feel like a bit of a repeat of the above looks (just more of them!) because depending on your family's style, anything can really go for the holidays.  We tend to get a bit more dressed up but still keep it casual in our family.  I love being comfy (especially after a big dinner) so dresses that you can pair with some great boots or heels always work, festive blouses paired with trousers or jeans are also great too!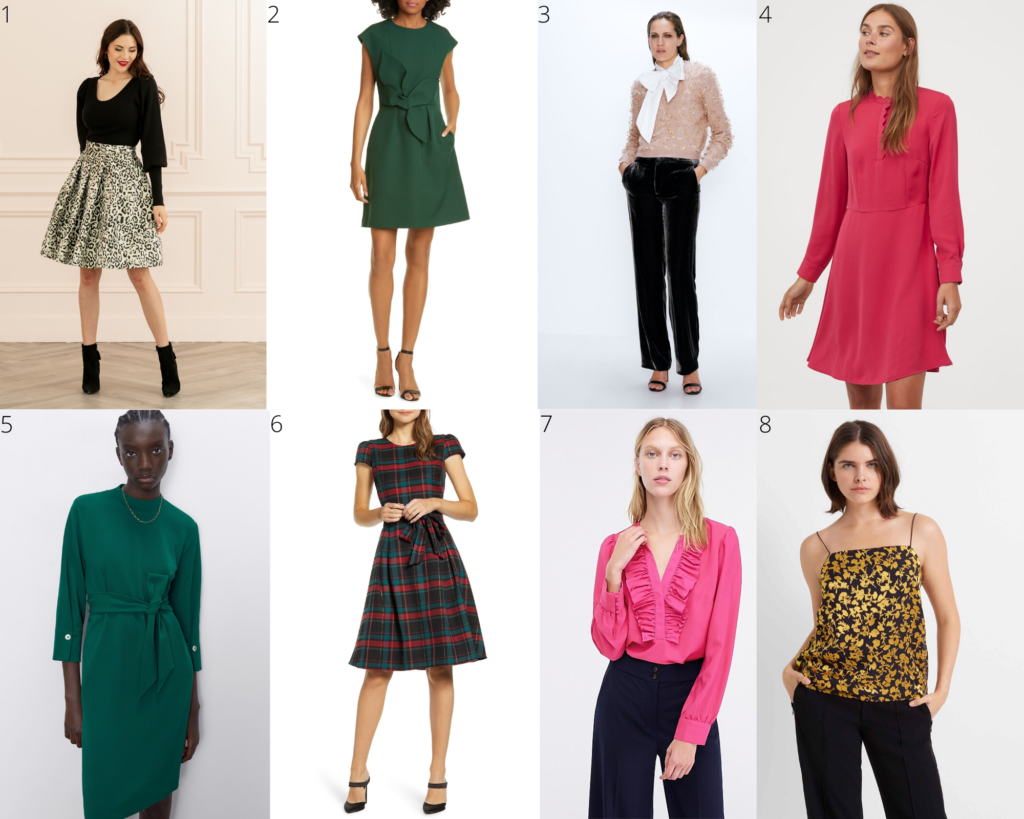 Hope you got some ideas here for what to wear to all the holiday parties and events you've got on the calendar this year!  And no matter what you're wearing, just have lots of fun!  Now I'm off to figure out what I'm going to wear to tonight's party!  Have a great weekend and let the parties begin!
Disclaimer – This post contains affiliate links so I may receive a small commission if you purchase something.