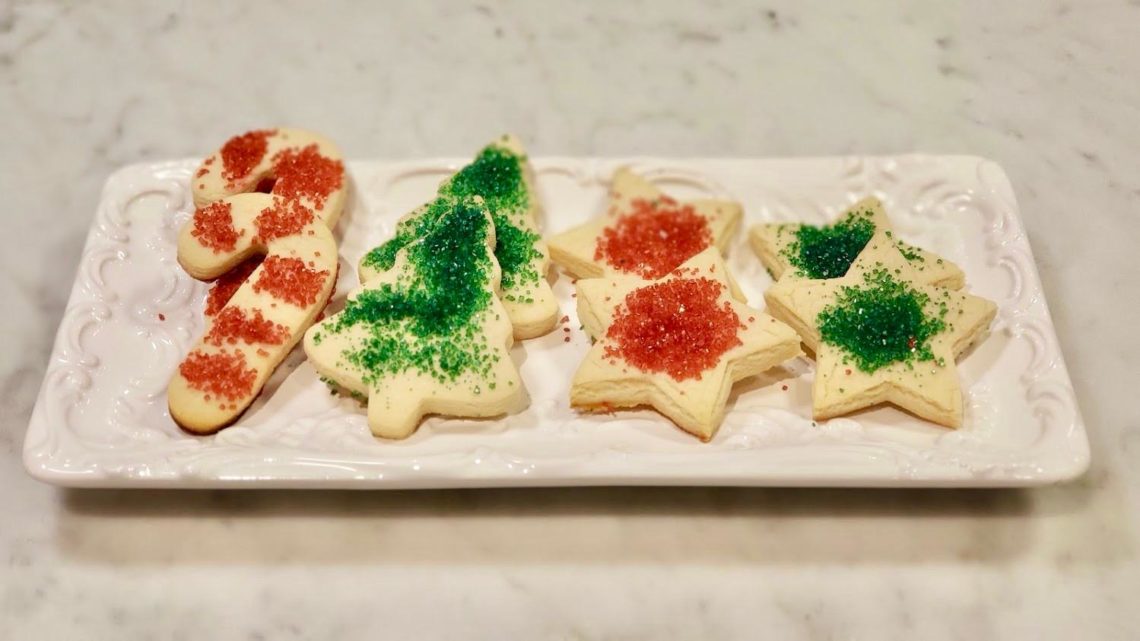 Best Ever Shortbread Cookies!
It's been a busy weekend but today we still found time to host our annual family holiday baking day!  It's honestly one of my favourite Christmas traditions!  We're talking four generations coming together to make our favourite Christmas cookies together.  It's so special to me that we can get all of us together every year – including my mom, aunt, cousins and 94 year old grandmother!  And even more special that I can see my kids baking with their grandma (a.k.a. Yiayia in Greek!) and their great-grandmother!
Every year we make our traditional shortbread cookies.  They are so delicious and pretty too!  I've been baking since I was a kid and have tried so many different recipes and this one has to be the best so I just had to share with everyone out there!  Here's our go to recipe for the best ever Shortbread Cookies!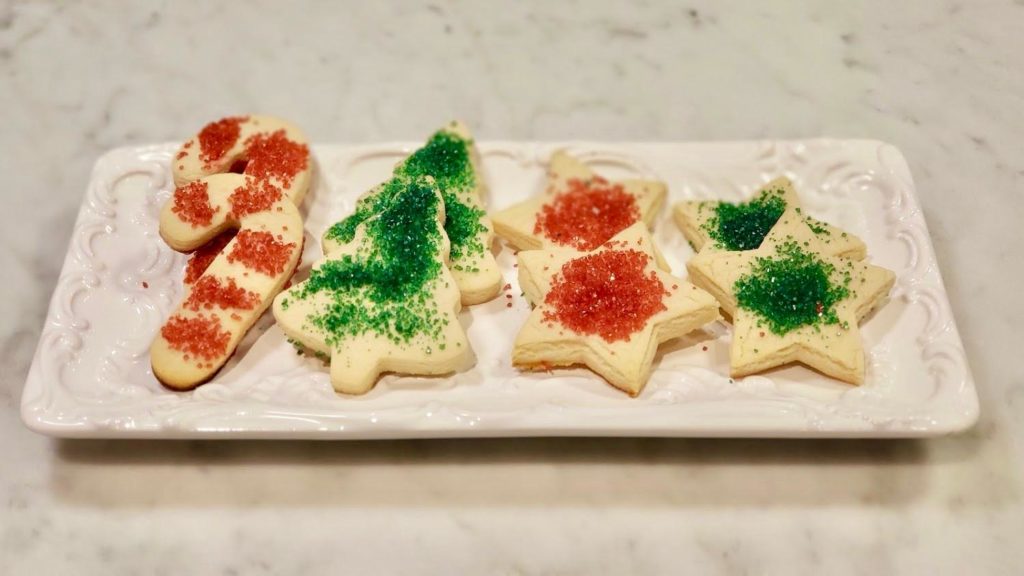 Shortbread Cookies
(makes about 6 dozen)
Ingredients
1 pound salted butter
1 cup icing sugar
½ cup corn starch
3 ¼ cups all-purpose white flour (plus more for sprinkling to roll out)
1 tsp. vanilla
Preparation
Preheat oven to 350.
Whip butter with electric mixer until creamy.
Sift together all dry ingredients – icing sugar, corn starch and flour.
Slowly add the dry ingredients and vanilla to the creamed butter in the mixing bowl and mix with mixer.
Beat together until well mixed and creamy.
Create balls and chill in fridge for up to 1 hour to firm.
Flatten ball and begin to roll out with rolling pin. Add more flour to top and bottom as needed for rolling out.
Cut cookie out with cookie cutters.
Sprinkle with candy sprinkles or leave plain if you plan to ice.
Bake in oven at 350 for 12-14 minutes.
Let cool and store in a seal-tight container for freshness.
Ok the house is a disaster now and there is flour and sprinkles everywhere!  But who cares, we're making memories and this is something we'll always remember doing together!  Plus these cookies are so good!  I love this recipe and so does everyone who tries them!  They're super easy to make, you can decorate any way you like ( we like easy sprinkles!)!  Cookies come out of the oven decorated and ready to go – just cool and enjoy!
So now I need to go find a good hiding spot for these!  There's just a couple weeks until Christmas and if I leave these around there definitely won't be any left for Santa on Christmas Eve or for our guests on Christmas! But really, for Santa!   I'd love to hear how this recipe works out for you.  I hope you and your family and friends enjoy them as much as we do!