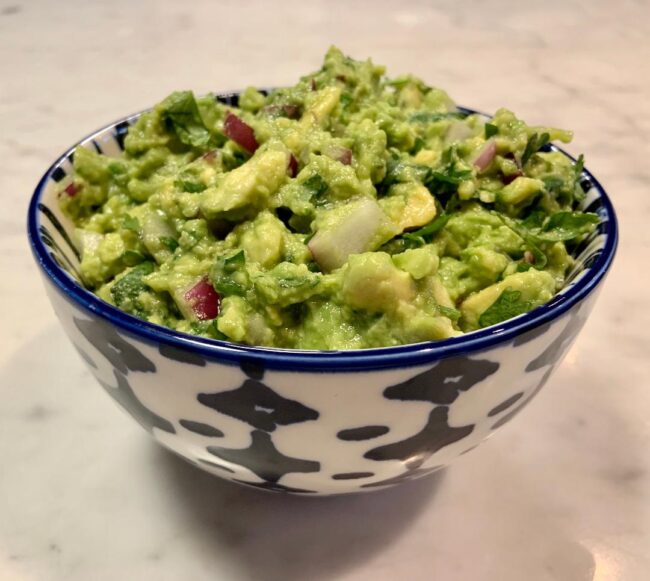 Best Ever Authentic Guacamole
Happy Monday everyone!  Hope everyone had a great weekend!  It was a hot one here!  We spent most of the weekend on the patio lounging, enjoying the weather and a few refreshing drinks like my Classic Mojitos!  I had a few ripened avocados so of course I also made some homemade fresh guacamole too!  And this time I think I actually nailed it – I can honestly say this is the Best Ever Guacamole!  My husband, who I can be honest is very particular, actually said this was better than he's had in some of the best Mexican restaurants. Yes!!
Ok so I can't believe I haven't shared my guacamole recipe with you yet!  Better late than never!  While eggs, milk and bread may be the pantry staples in other households, guacamole is my staple!  I used to buy the ready-made guac but honestly this is so easy to make and so much better!  Here's my recipe for you to enjoy the rest of this summer and honestly all year long!  All you need are just a few ingredients!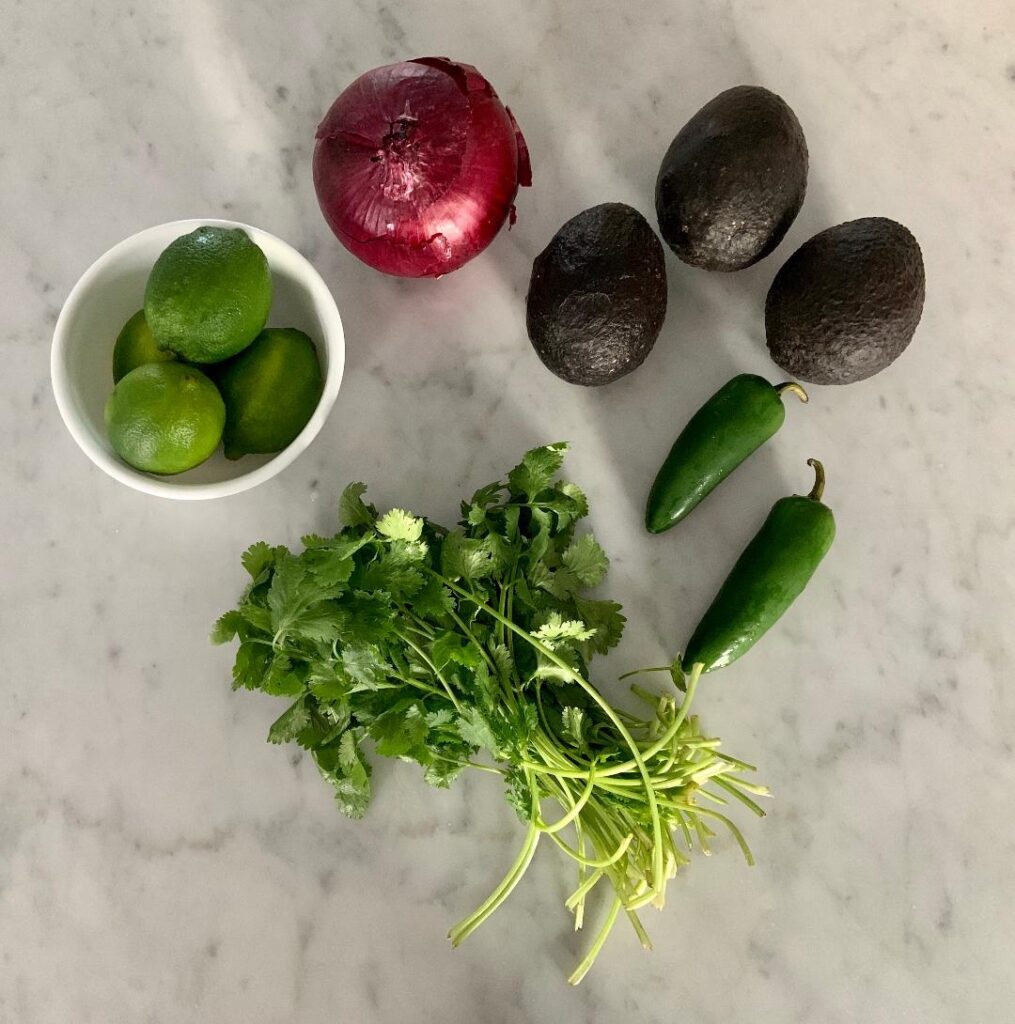 BEST EVER AUTHENTIC GUACAMOLE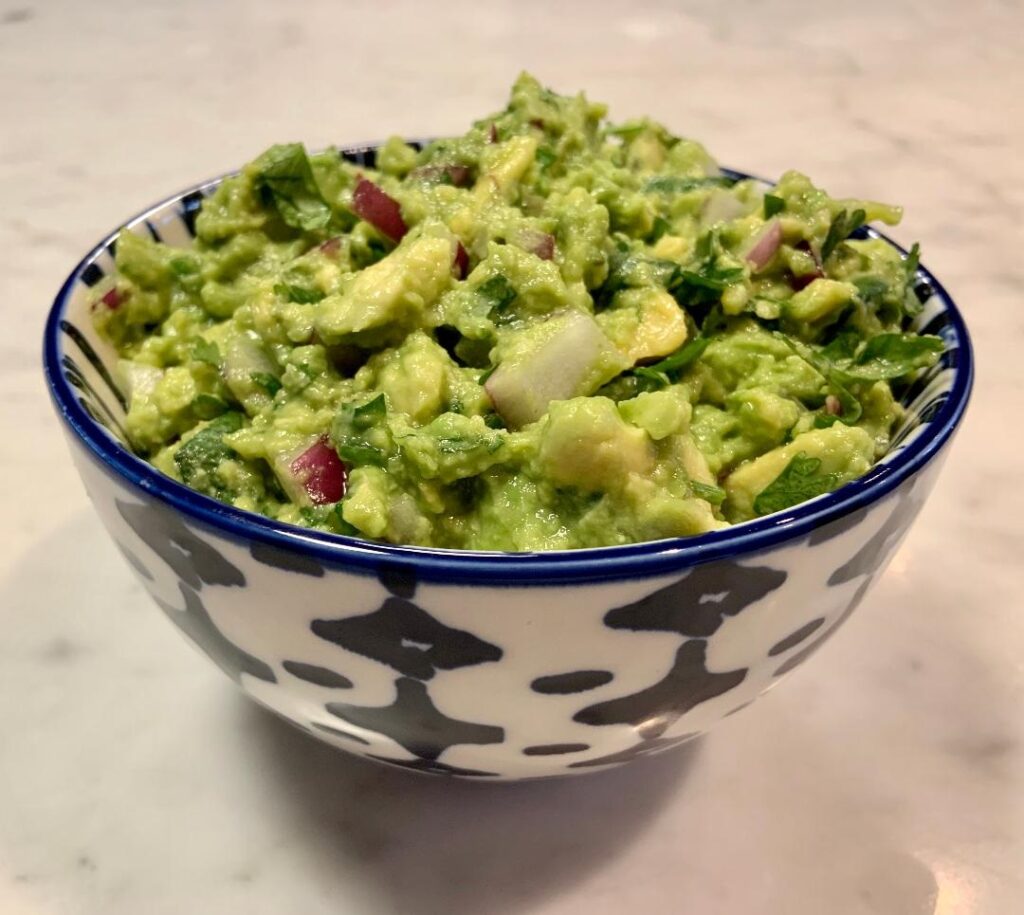 INGREDIENTS
(makes about 3 cups)
5-6 medium avocados, ripe
½ cup red onion, chopped
1/3 cup  fresh cilantro, chopped
1-2 large jalapeño pepper, seeds removed and finely chopped (add more if you want it spicier)
2-3 limes, juiced (depends on taste – I actually like to use 3)
1 tsp. kosher salt (more or less to taste)
2Roma tomatoes, diced (optional)
INSTRUCTIONS
Slice the avocados in half. Remove the pit and skin and scoop them into a mixing bowl.
Use a fork to mash avocados to your desired consistency (I like mine pretty chunky).  Texture is key here!!
Add the remaining ingredients (onions, cilantro, jalapeno pepper, lime juice and salt) to the bowl. Optionally you can also add in chopped tomatoes.
Stir gently to combine everything
Enjoy!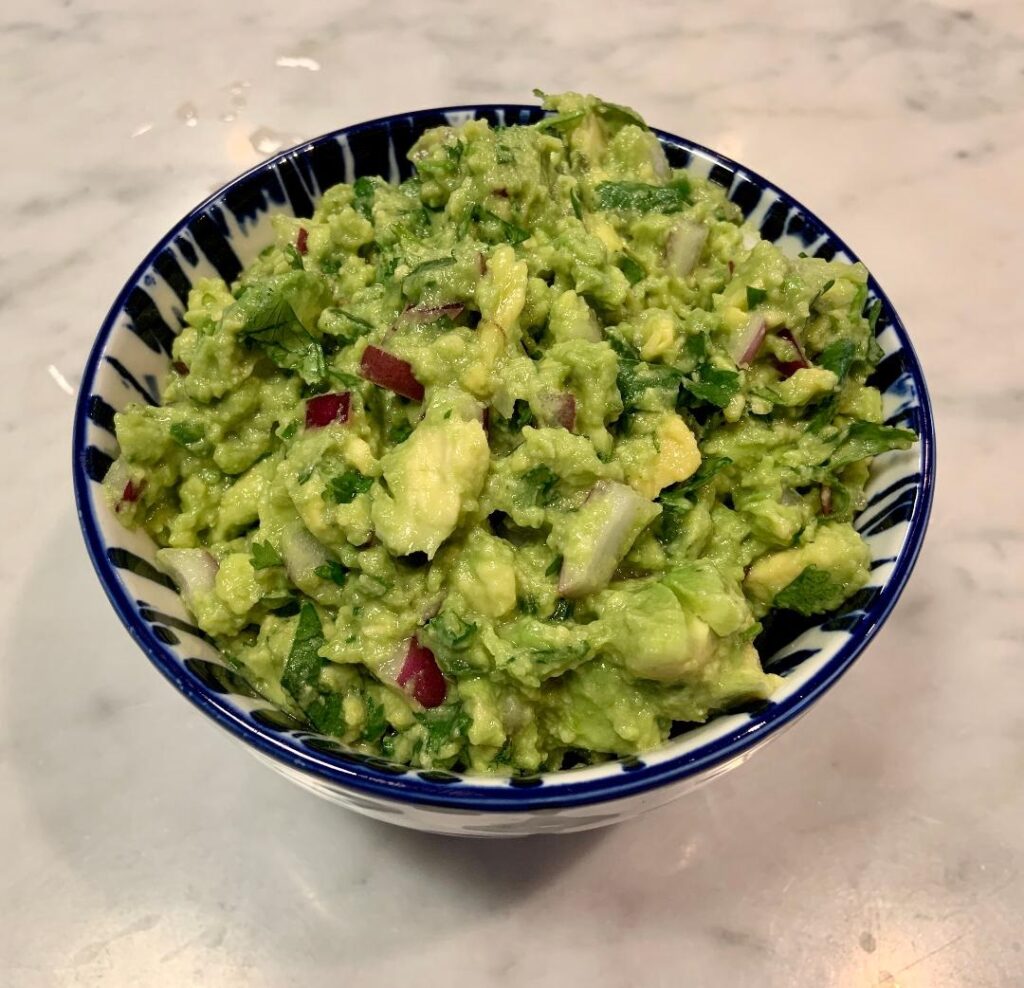 That's it!  Super easy and done in 15 minutes or less!  And did I mention so delicious!!  I pretty much follow this and the only change I make is on how spicy I make it.  Also, I don't always add the tomatoes, that's optional.  When I do, I like to use Roma tomatoes because there are less seeds and water in them.  But if I'm also making Pico de Gallo (like a fresh salsa), I skip on the tomatoes in my guac.  The choice is yours!
Hope you love this recipe as much as I do!  I think I'm off to go make another batch for tonight!