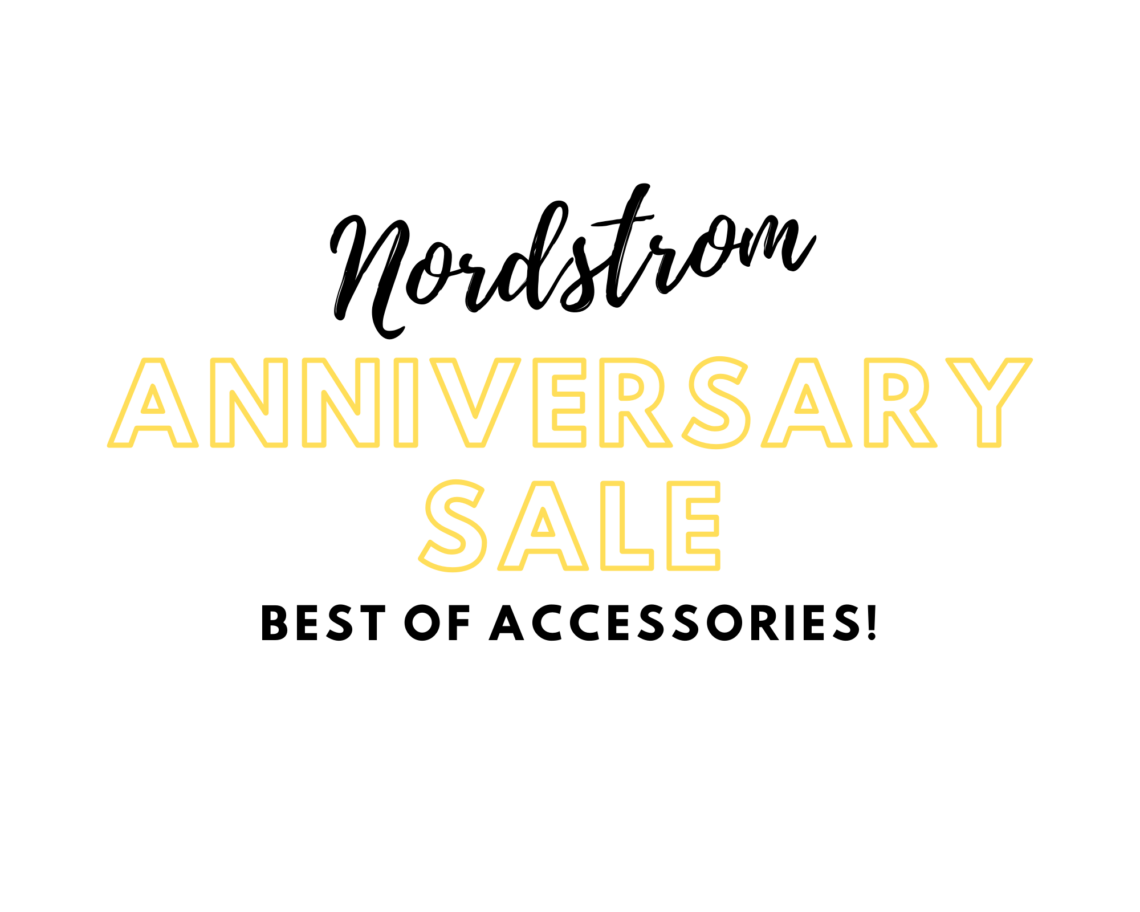 Nordstrom Anniversary Sale – Best of All the Accessories!!
Sundays are my favourite day of the week! Sunday mornings are all about taking it easy, lounging, relaxing with a big cup of coffee and doing some Sunday online shopping!!  Today I woke up to an email saying that part of my order from the Nordstrom Anniversary sale was cancelled – the Steve Madden Forever Chain Mules were sold out!  I'm obsessed with these shoes and have been eyeing them for a while.  And yes I'm sure I'll find them later, but probably not at 40% off so I jumped back on and ordered a different size!  Fingers crossed this order doesn't get cancelled and that they fit!!
While I was on there I couldn't help but take another peek at the sale!  Today I  am all about the accessories over at the Nordstrom Anniversary Sale!  Let's be honest, accessories make the outfit.  I love how a great bag, the right sunglasses, pretty jewelry and a scarf or belt can really tie a look together and make you just look pulled together!  These are some of my fave accessories on sale now!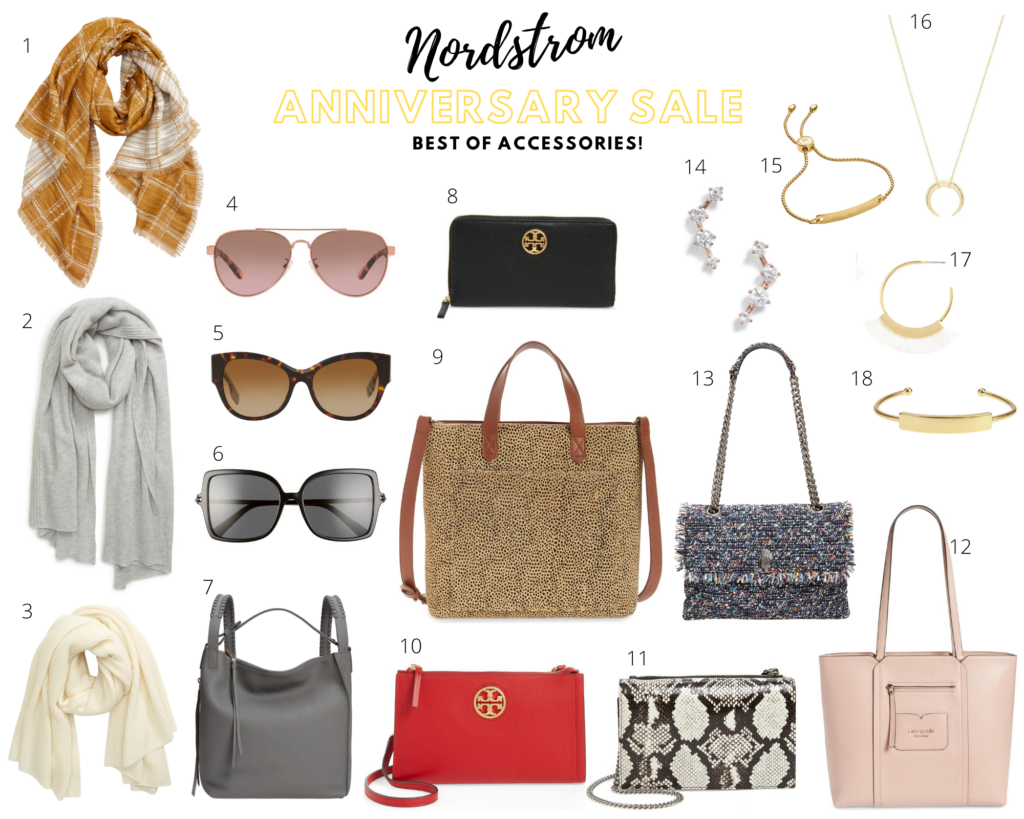 I'm so excited about these cashmere scarves being on sale.  I've wanted one since last year!  And I think I'm picking up a pair of new sunglasses too!  And I can't decide between black for a bag or going colourful and bold with a red!  Honestly, I feel like one from each category and you've got your outfit of the day done for you!!  Have fun shopping the sale, especially the accessories!  They're my absolute favourite way to change your look and love when I've scored a deal!!  But hurry the deals are going fast!!
DISCLAIMER – This post contains affiliate links.  If you make a purchase I may receive a small commission at not cost to you.