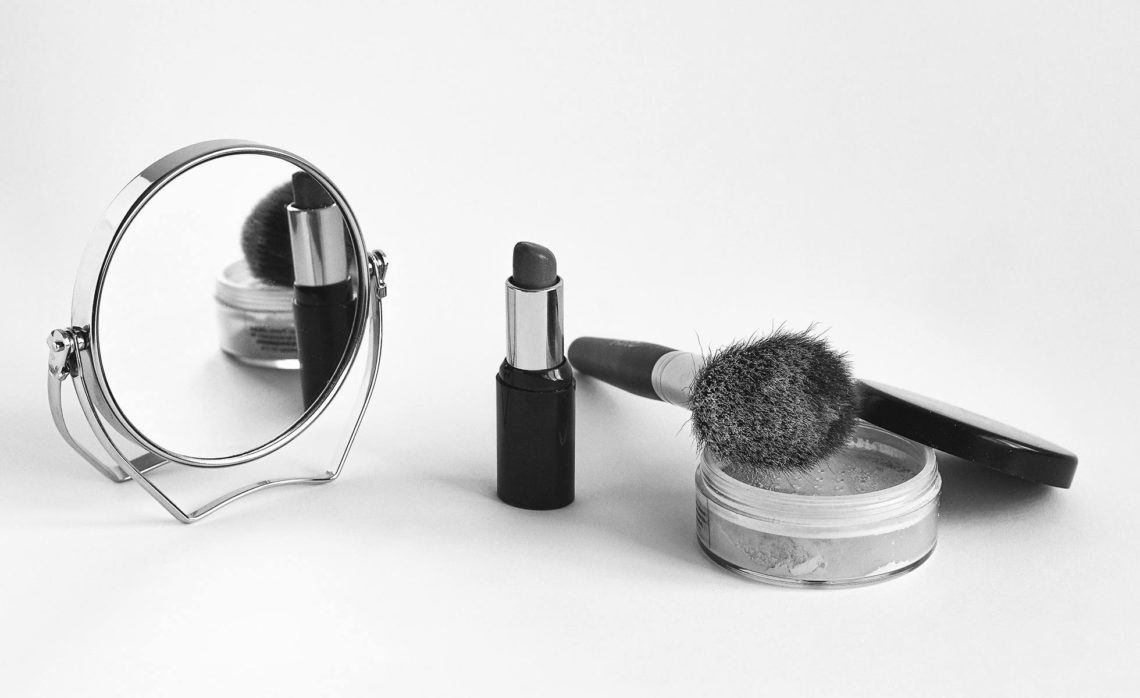 My Quest for Safer Beauty
This past year I've been on a journey to find healthier options for me and my family.  At first it was all about being more discerning when it came to reading labels and looking out for the "bad" ingredients.  Then my husband and I became a bit more serious about it and we started buying more organic products and non-GMO products.  And we were feeling good about the healthier lifestyle and choices we were making.  And then it hit me.  What about all the health and beauty products we use every day?  Those must be ok for us, they must be regulated to ensure our safety.  Wow, was I in for a surprise!
We slowly started doing our research and found a great resource in the Environmental Working Group (EWG).  We discovered that everyday items like shampoo, soap, creams and makeup potentially had toxic chemicals and ingredients that could actually be harmful to us.  And what's interesting is that we often think we are making better choices by choosing "Organic" of Natural" but it doesn't actually mean it's better or safer for us.
Did you know that:
Many of the ingredients in our skincare and makeup are toxic and harmful and have been linked to reproductive issues in women and various forms of cancer
It only takes 25 seconds for our bodies to absorb what we put onto our skin
The average woman uses 12 products every day that contain over 150 ingredients according to the EWG
The average woman will consume (that's right, eat!) up to 4 lbs. of lipstick in her lifetime. Many brands of lipsticks have been found to contain lead and other heavy metals that may lead to or contribute to neurotoxicity, thyroid dysfunction, reproductive issues and act as hormone disruptors.
The main ingredient that makes mascara black is Carbon Black. Carbon Black is a powder produced by the incomplete combustion of carbon-based products such as coal tar and has been linked to cancer and negative effects on organs.   And did you know that Carbon Black is also used as a filler in tires?
These are just a few of the crazy and scary facts we came across!  What's interesting and frankly disturbing is the lack of regulation in North America.  The European Union has banned close to 1,400 chemicals in personal care products, while Canada has only banned 600, and the U.S. even worse only 400.  While activist strive for better regulation, one of the things that you can do for yourself and your family is to get the information you need to make safer decisions.  Check the ingredients on the labels.  To make it easier check out the Think Dirty app or the EWG Skin Deep site and you can actually search products to see how they've been rated.
To help you learn about what ingredients to avoid, here's a list of the "Dirty Dozen" according to Dr. David Suzuki and also confirmed by the EWG:
Our adventure in the search of high performing safer products has been interesting and fun and it continues!  We've tried and tested a lot of products along the way.  Some we liked and some not so much.  It's really important to me that they are safe and are still high performing and high quality.  And I'm not going to lie and say we are an "all natural" family or that every product we use is the safest.  But we're trying our best to make better choices every day.  Every little bit counts.
I hope this has been helpful and that you'll join me on my quest to find safer health and beauty products for myself and my family.  Stay tuned for future reviews on some of my favorite products including shampoos, lipsticks and skin care!  I'd love to hear your thoughts and reviews on safer products too!  Please share in the comments section below!