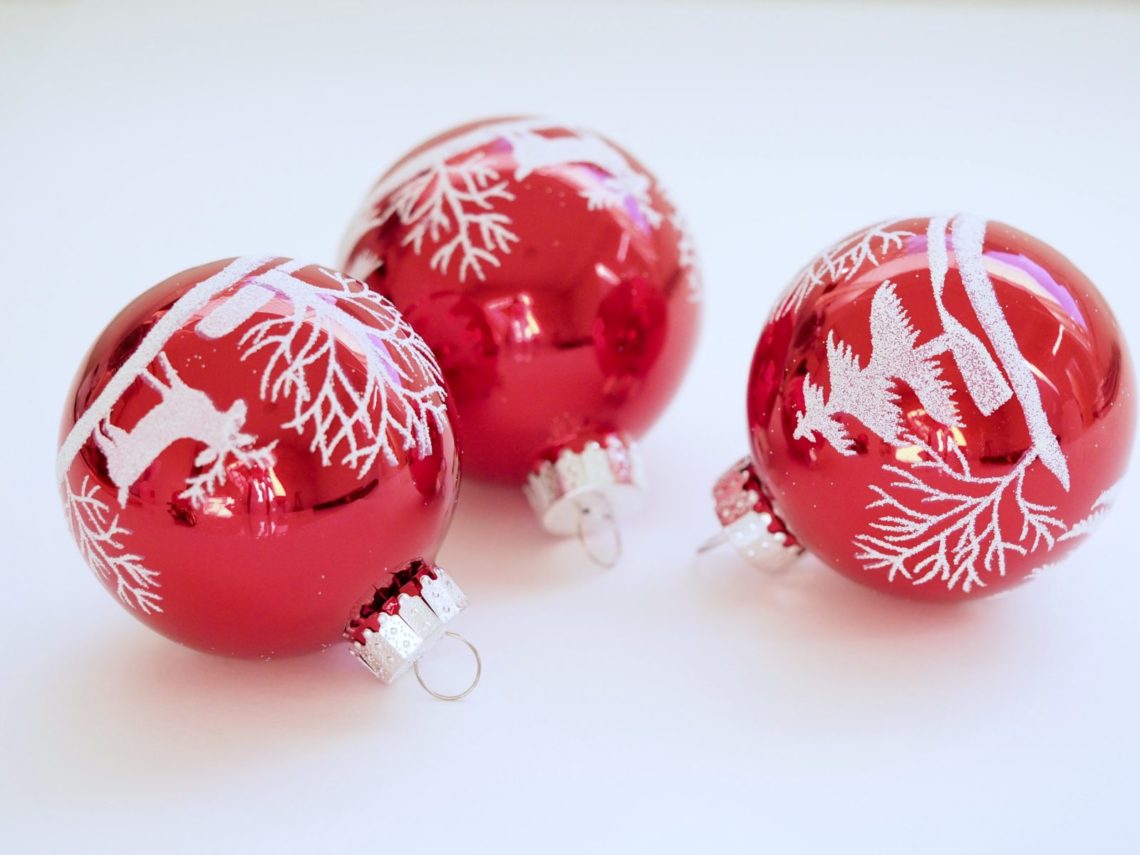 How to Hang a Garland in 5 Easy Steps
A garland is such a great way to add a bit more warmth and festive décor into your home.  And if you have a staircase it's the perfect way to dress it up for the holidays and even make it a focal point in your home.
When I was growing up I used to love to decorate for the holidays at my parents' house.  But I remember always struggling with how to get the garland on and how to keep it on the staircase.  I think I've finally figured it out and found some tips and tricks along the way to help you too!
Plan it out!  Measure your railing to figure out how long of a garland you need.  The rule of thumb here is to take the length of the railing and multiply by 1.5.  For example if you have a 6' railing you would need 9 feet of garland.  Do not skip this step!  Make sure you have enough length of a garland before you start.  Worst thing you can have happen is you get started and then realize you don't have enough!  Also think about what look you are going for and how you want to hang it – the style is very important in determining how much you need and in figuring out what materials you will need to decorate it.  Think about things like: fresh vs. artificial; lights or no lights; and the types of decorations you will put on it.
Go shopping! This one is pretty self-explanatory.  Get your list of materials and check out your local nursery, Michaels, Amazon, and Home Depot.  They all have a ton of great materials to help you achieve the look you want.  I found a great garland on sale that already had battery operated lights on it and then just had to dress it up with my finishing touches!
Get hanging! If you plan on draping the garland, attach it to the railing and secure it at every 3-4 spindles.  You can use ribbon or twine to secure it.  But here's my handy tip that I discovered that will make it super easy.  Try using either secure ties or my personal favorite is the Velcro garden ties.  It comes in green and blends in perfectly! Whatever you do use, wrap it under the garland and around the railing tightly.
If you are draping the garland, let it drop every 4 spindles and then secure again until you are done.
Get decorating! Use lights, ornament picks, ornaments, bows – whatever your heart desires to achieve your desired look!  Try to stick to one theme or colour scheme and it will come together nicely!  And you are done!
Here's a peek at what our looks like this year!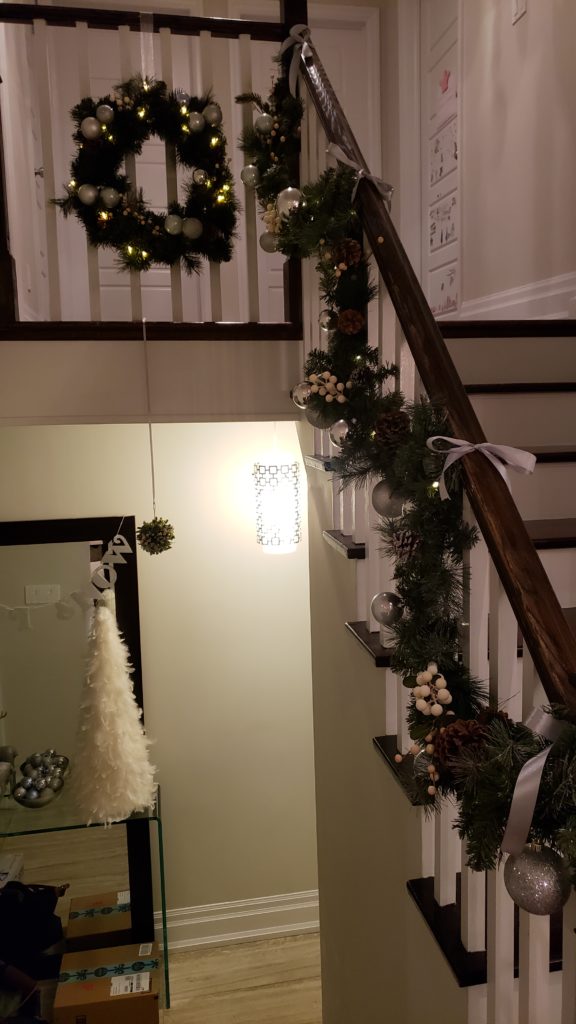 Have fun with it and let me know how it goes!  For more tips make sure to check out my other posts on 10 Easy Ways to Deck the Halls this Christmas and How to Make an Easy Holiday Planter!  I'd love to hear your tips too!