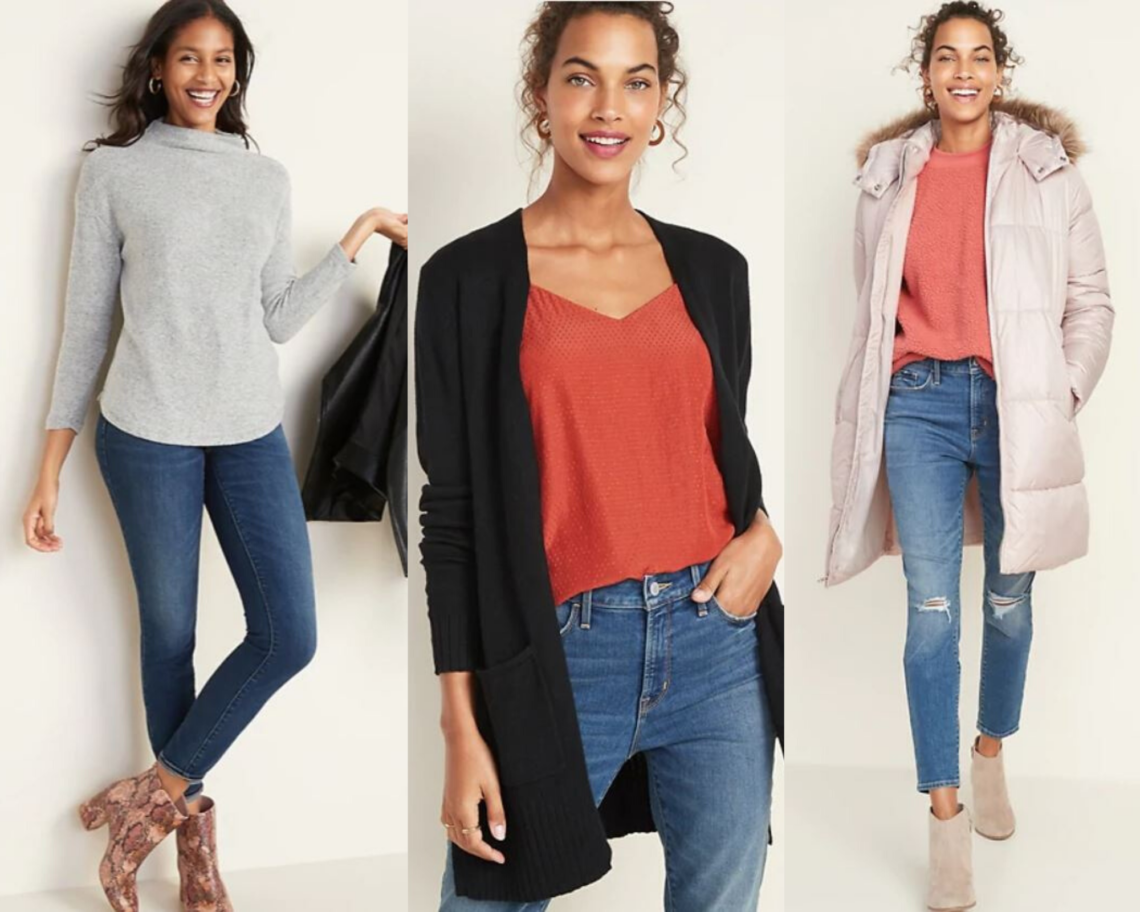 Getting Ready for Winter in Style with Old Navy Deals
Happy Wednesday everyone!  Maybe not so happy, because it's Wednesday, it's a bit gloomy out there, and it's the dreaded middle of the week.  Last weekend is already forgotten, the weekend ahead just seems so far away.  Did I mention I also saw the first snowflake of the year and they're calling for snow tonight?  Yup, it's hump day and a cold one too!  You know what always brightens my day and helps me get over the hump?  That's right, some online shopping therapy seems to always do the trick!  Especially if there's a sale or deal!  So let me tell you I've got just the thing to help all of you get over the hump with my latest Old Navy haul!
Ok, so I'm going to be completely honest, until this past year I never shopped at Old Navy for myself.  I would buy stuff for the kids but just hadn't been overly impressed with the clothing for women. Well that has totally changed and can I tell you I think I'm a bit obsessed! I'm totally an Old Navy convert and will even go so far as to say it is the ultimate style destination for every fashionista on a budget!
So here goes with my Fall and Winter Old Navy haul – from cute and cozy tops, great fitting jeans and leggings to stylish, cozy and warm jackets and coats – you can seriously get your entire everyday wardrobe right here!
EVERYDAY TOPS & SWEATERS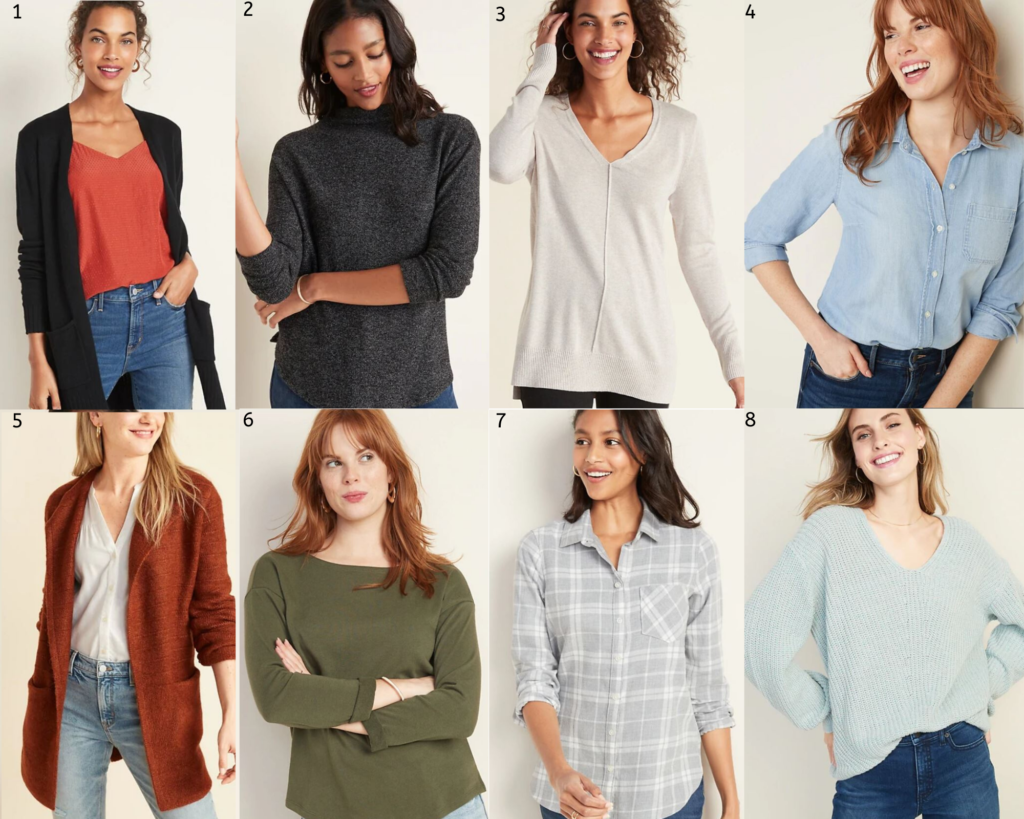 STYLISH BOTTOMS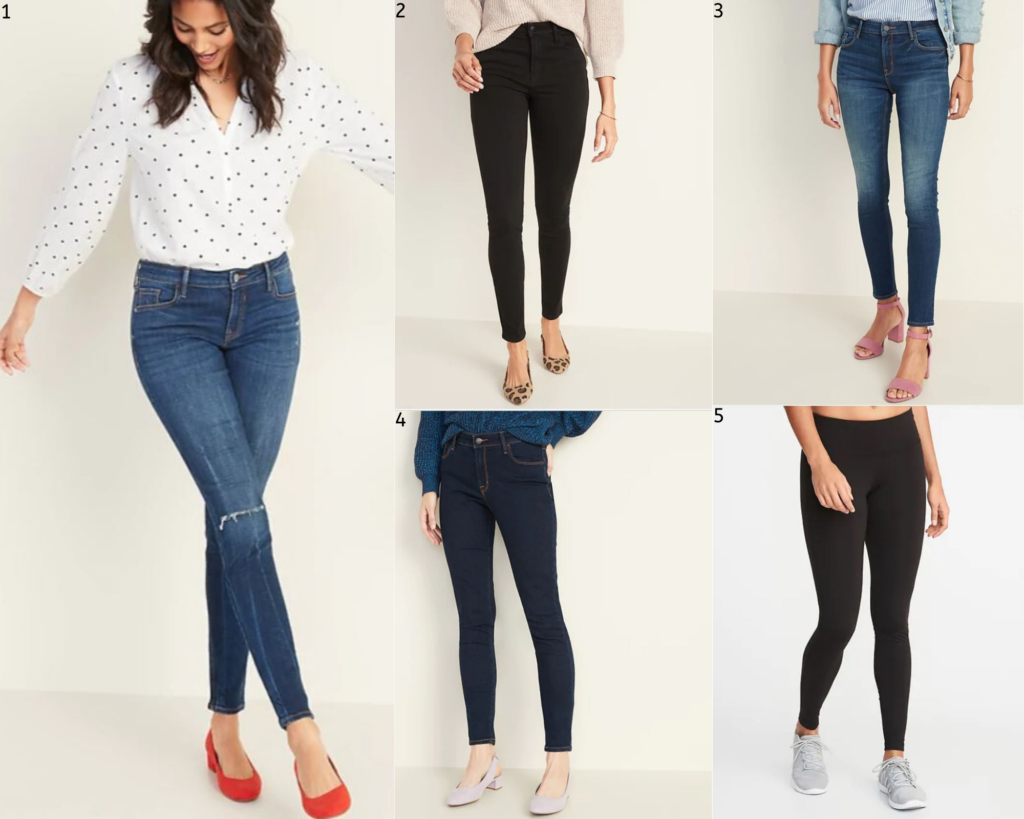 COZY OUTERWEAR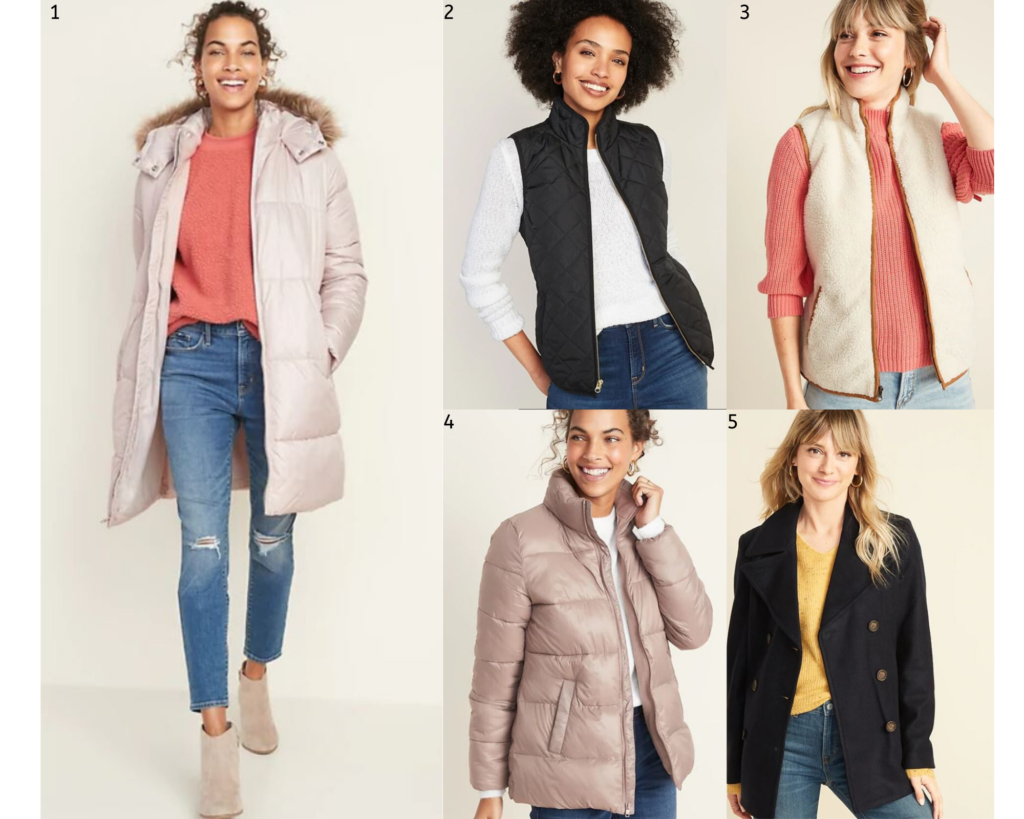 Did I mention that I also love that there are always sales upon sales too!  For example I picked up the Elevate leggings last week for just $12 – that is just crazy!  And I got my puffer jacket a few weeks ago for a whopping $17 – ya, I know I broke the bank with that one!
This week they're offering some pretty awesome deals again.  Almost everything is up to 50% off plus with the promo code BONUS you get an additional 30% off.  You can honestly get an entire outfit, top, bottoms and a winter jacket for way under $100.  So cheers to scoring some crazy good deals online to get us all over the hump!
Happy shopping everyone!  Hope you love these finds as much as I do!!
Disclaimer: This post contains affiliate links.  If you make a purchase after clicking one of these links I may receive a small commission.