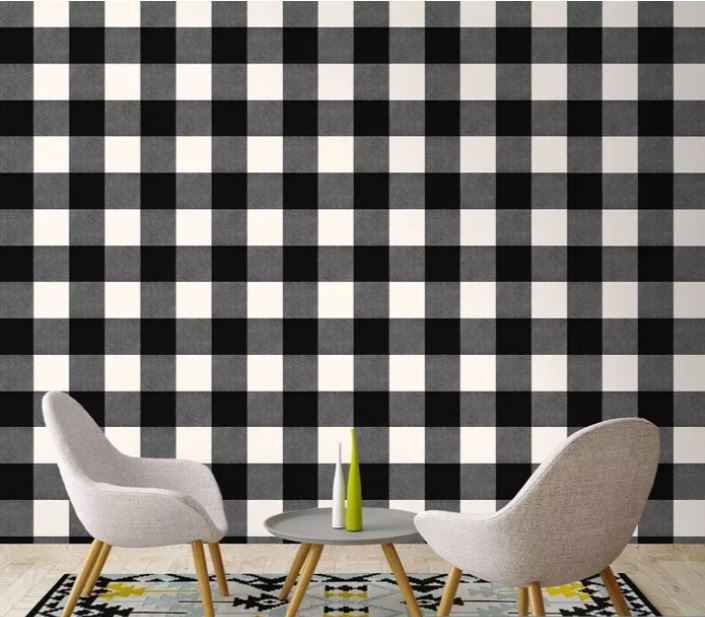 It's not even the middle of November yet and we already had our first snow storm of the year!  I know, crazy right!  Ah, life in Canada!! It's a snowy day out there and I have to say all I want to do is stay indoors and get cozy!  And when I think cozy I also tend to think plaid and lots of it!  It also makes me think of Burberry but that's besides the point!
I think my motto has always been "Go Plaid or Go Home" or something to that effect!  So as you can see my love affair with plaid has no end! Not sure what it is but I've been obsessed with all things plaid for a really long time!  And while plaid continues to be a style trend this year in Fashion especially in the Fall and into the Winter, it is definitely a home décor trend that's here to stay!  Plus it's the perfect home décor update you can easily make to transition your home into winter and the holidays!
One of the things I love about plaid is that you can do so much with it, it's so versatile!  You can go traditional, modern, casual, luxe, subtle or bold!   You can make a statement by adding in larger pieces in plaid like large art, furniture or wall paper.  Or you can layer in some understated pieces of plaid into your home décor like throw pillows, a cozy throw or table runner and table linens.  Plus I love all the different tableware and serving ware in plaid too.  It feels a bit luxe to me and just so right for the holidays too!
If you're ready to go plaid here are some of my favourite plaid home décor items that I've recently found that can help you add a little plaid to your life!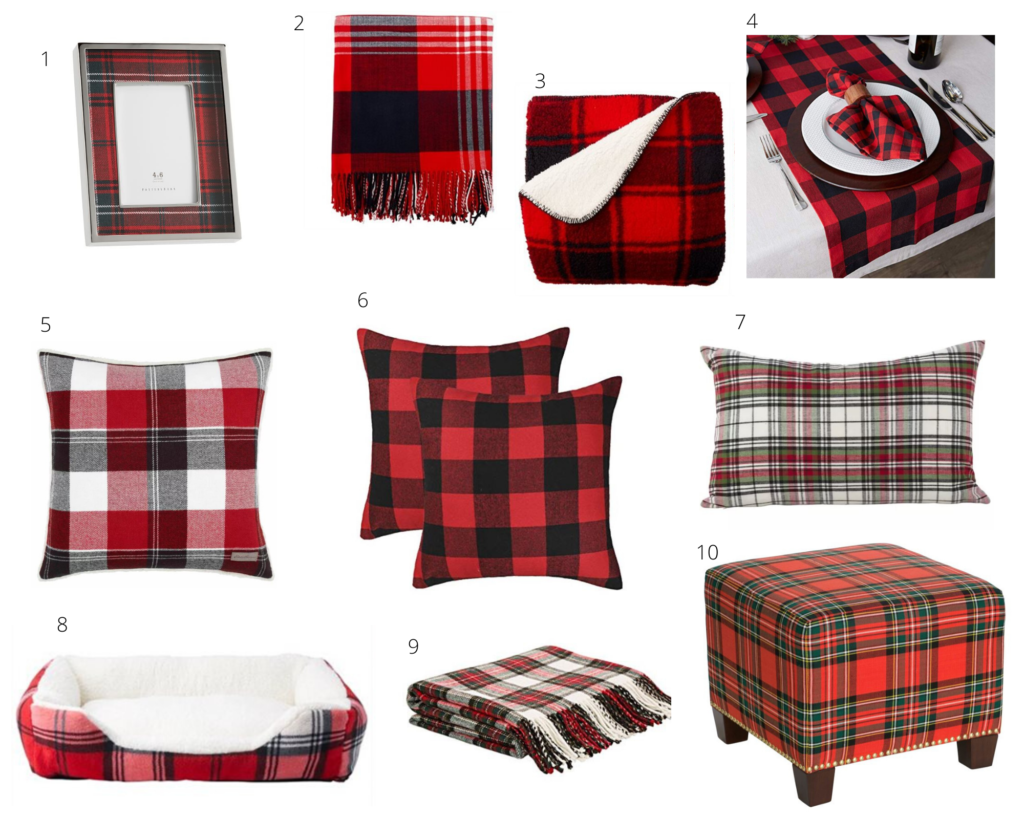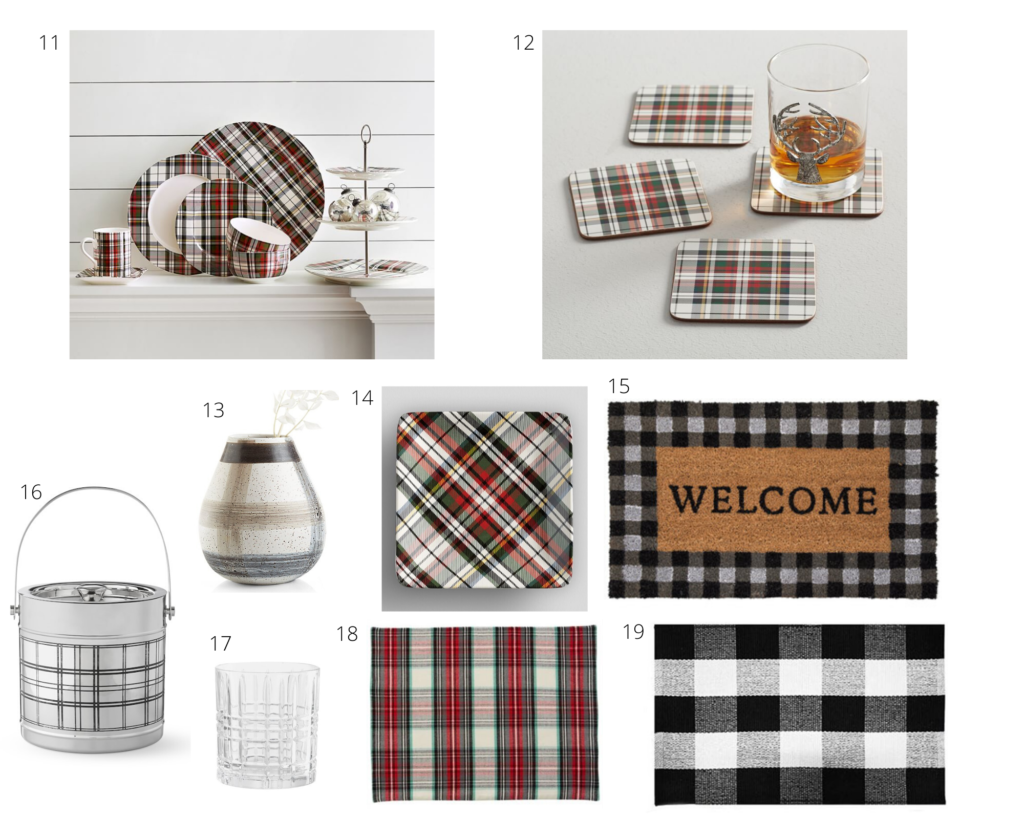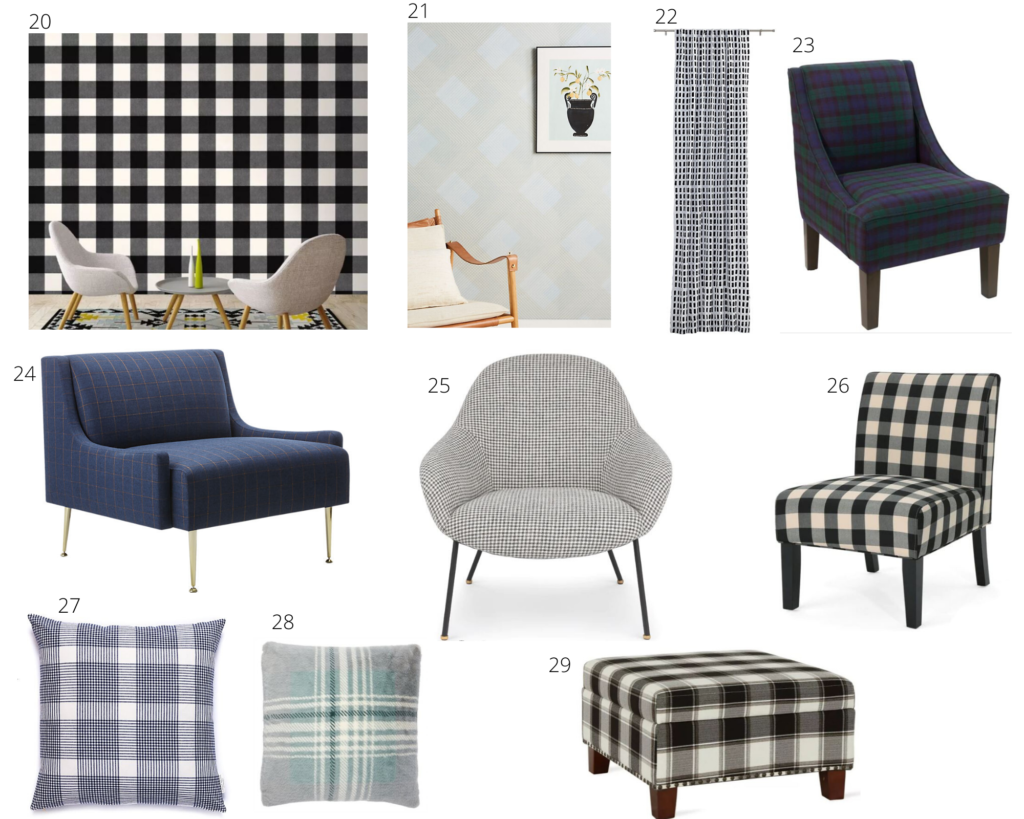 Whew, that's a whole lot of plaid!  Holidays or not I'm mad about plaid!  So what do you think about plaid – do you love it or hate it?  Please say love!  Jokes aside, if you love it as much as I do how are you planning to add it into your home this year?  Comment below and be sure to share any finds you've come across too! Happy shopping!  I can tell you I've got a few plaid things in my cart! Go plaid AND go home!  Make it a plaid home after all!!
Disclaimer: This post contains affiliate links.  If you make a purchase after clicking one of these links I may receive a small commission.