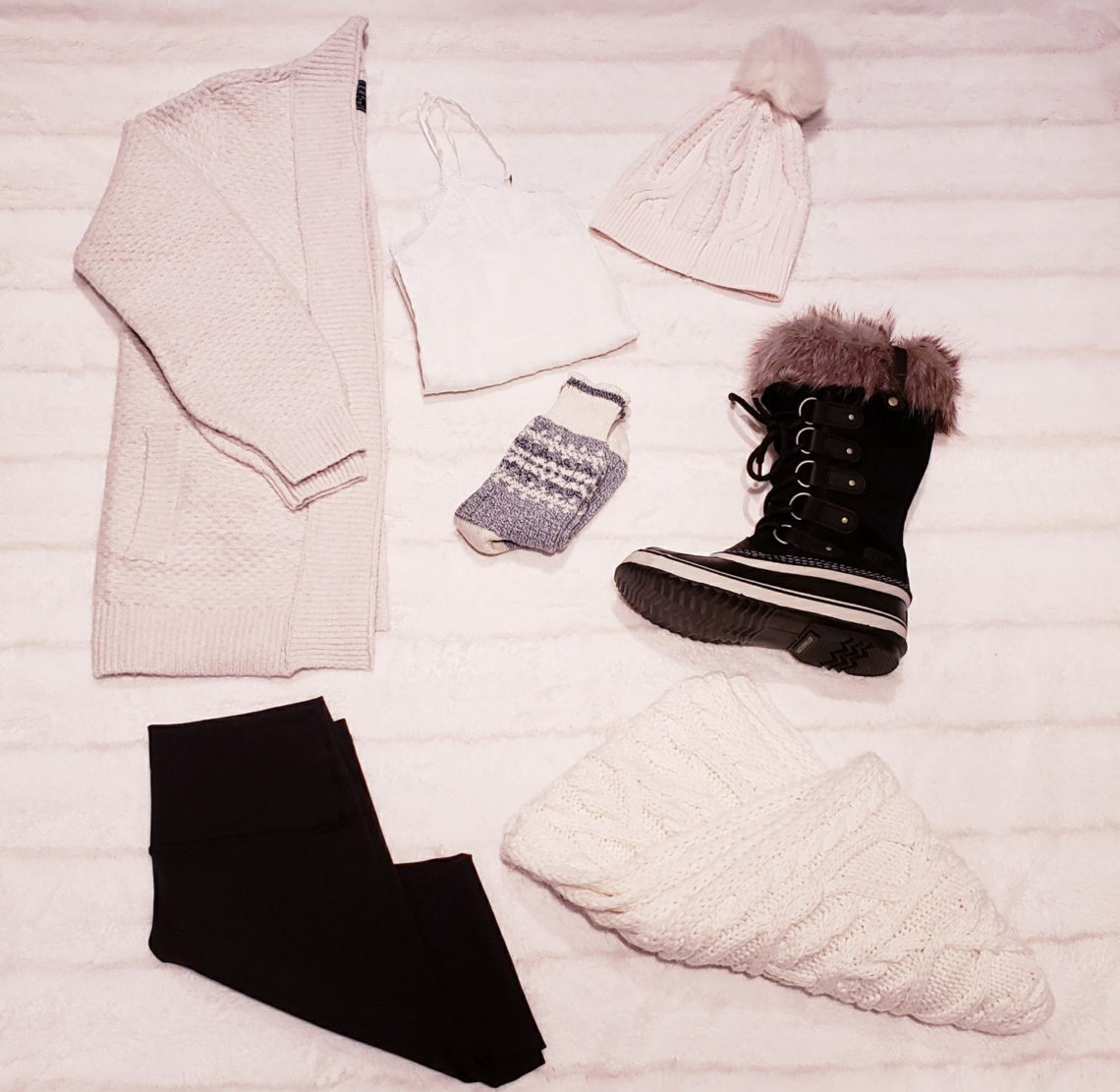 All About Cozy Winter Style Essentials!
It's Fri-yay!  So excited that it's the weekend! But what I'm not excited about is this weather!  In Toronto today it is freezing!  I just picked up the kids from school and I think it's the first time ever they didn't want to play outside!  It's so cold that "Baby it's cold outside" is the biggest understatement!  It's 2 weeks into January and now that the holidays are over I can honestly declare that I hate Winter!  It's cold, it's dark and it's gloomy.  I've decided I'm going to hibernate until Spring decides to come.  The only thing I do like about winter is all of the cute comfy, cozy clothes that are out there!  I am all about the cozy!!  My winter wardrobe essentials are usually big oversized sweaters, leggings, cozy cabin socks and slippers, and when I do need to go out warm hats and beanies, chunky scarves and my must-have comfy boots!!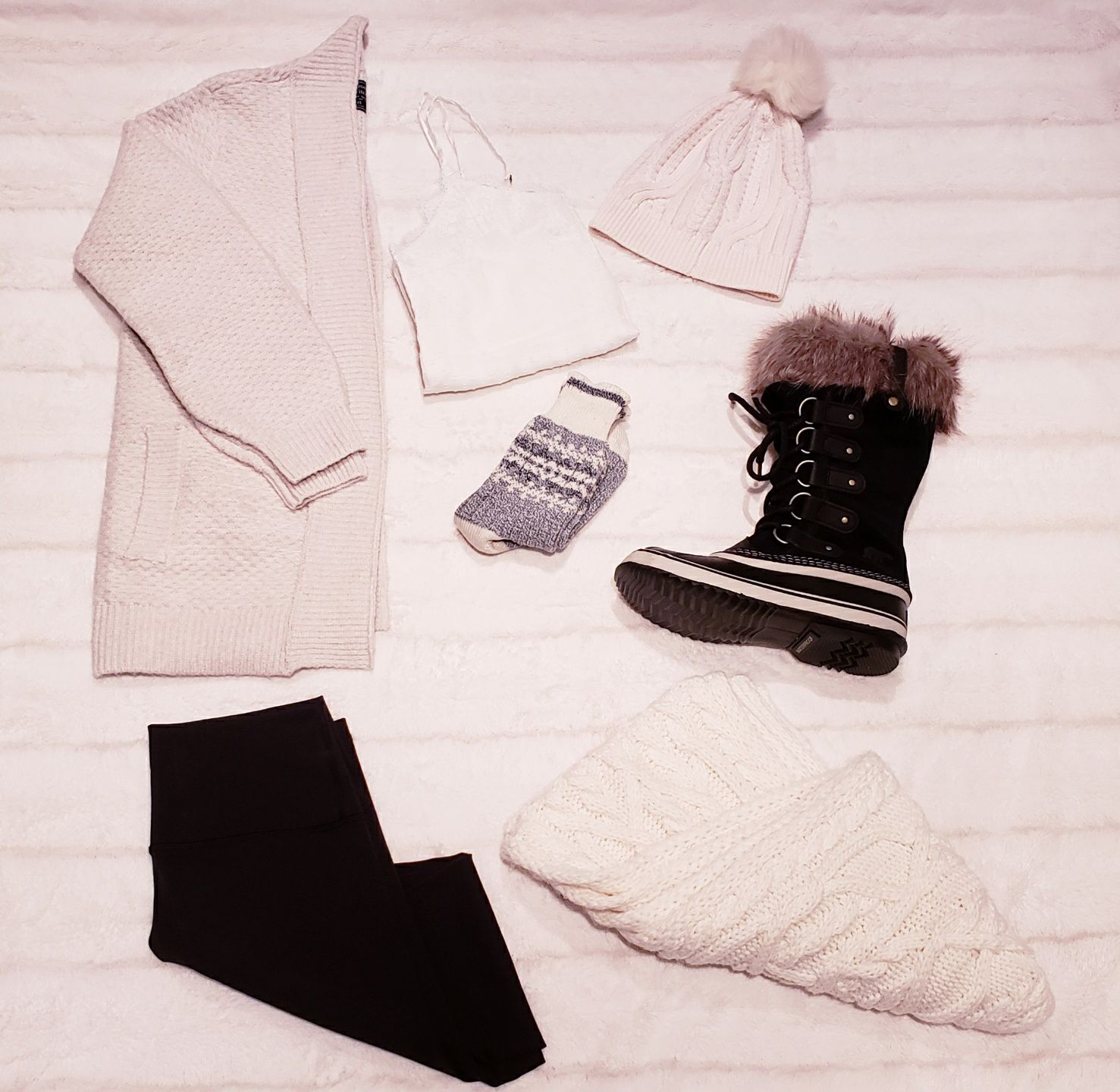 My outfit details are:
Puff Sleeve Cardigan, Abercrombie
Lace Clip Dot Camisole, Abercrombie
Adorelli Hat, Club Monaco (on sale now!)
Joan of Arctic Snow Boots, Sorel
Chunky Scarf, Gap.  No longer available but this J. Crew one is similar and on sale!
Here's my roundup of some of the top cozy essentials I found for this winter!  My newest obsession is Abercrombie sweaters!  You need to check out these sweaters – so cozy and super soft.  And they've got amazing sales going on right now!  I bought my Puff Sleeve Cardigan for only $24!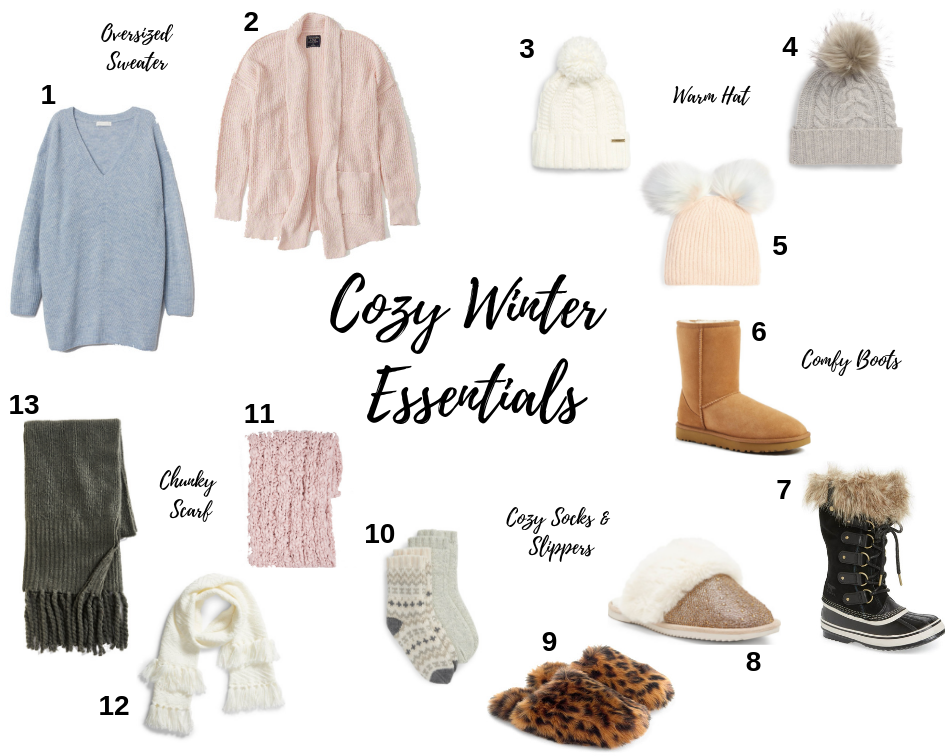 What are you up to this weekend?  I'm not brave enough to get out there – we'll be staying in to watch some movies, play some board games and read some books!  With wine of course!!  Knowing my daughter we'll probably have some kind of dance party the four of us at some point too!  And I'll definitely be sporting my winter uniform!  Have a great weekend!  Stay warm and stay cozy!