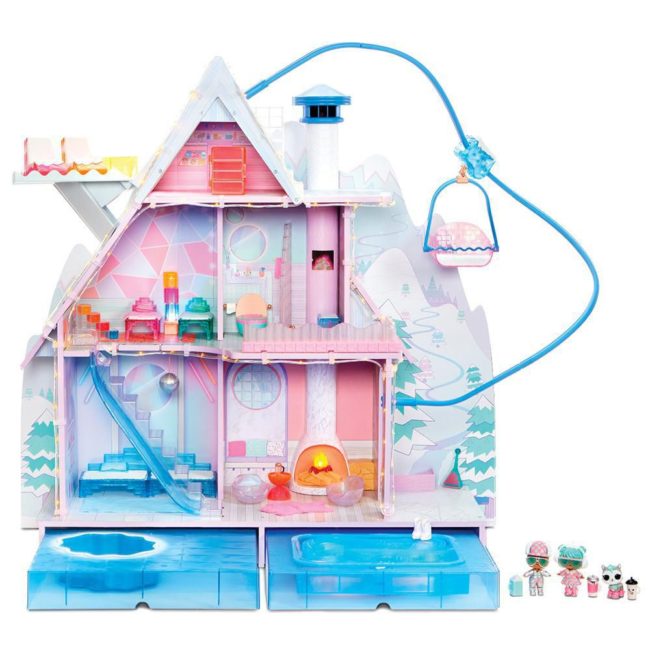 Hot Toys for 2019 – The Ultimate Kids Christmas Gift List!
It's December 4th and there are seriously just 3 weeks until Christmas!  Where did the time go because honestly Christmas just got real for me!  While I'm pretty much done all my decorating and shopping for  gifts for teachers and friends I am just starting for the most important people – the ones where Christmas matters the most – my kids and all the kids in my life!  That's right this year I've got kids of all ages to buy for, ranging from tiny little newborn babies to those 12 year olds you just have no idea what to get anymore!!
So I did some polling and also checked out the kids letters to Santa and I think I've rounded up some of the hottest gifts for kids for 2019! I've tracked them down and tried to find the best deal available…but warning this seems to change on a daily basis!!  If you're looking for some great kids gifts ideas check these out…and I have a feeling you'll have some very happy kids on Christmas morning!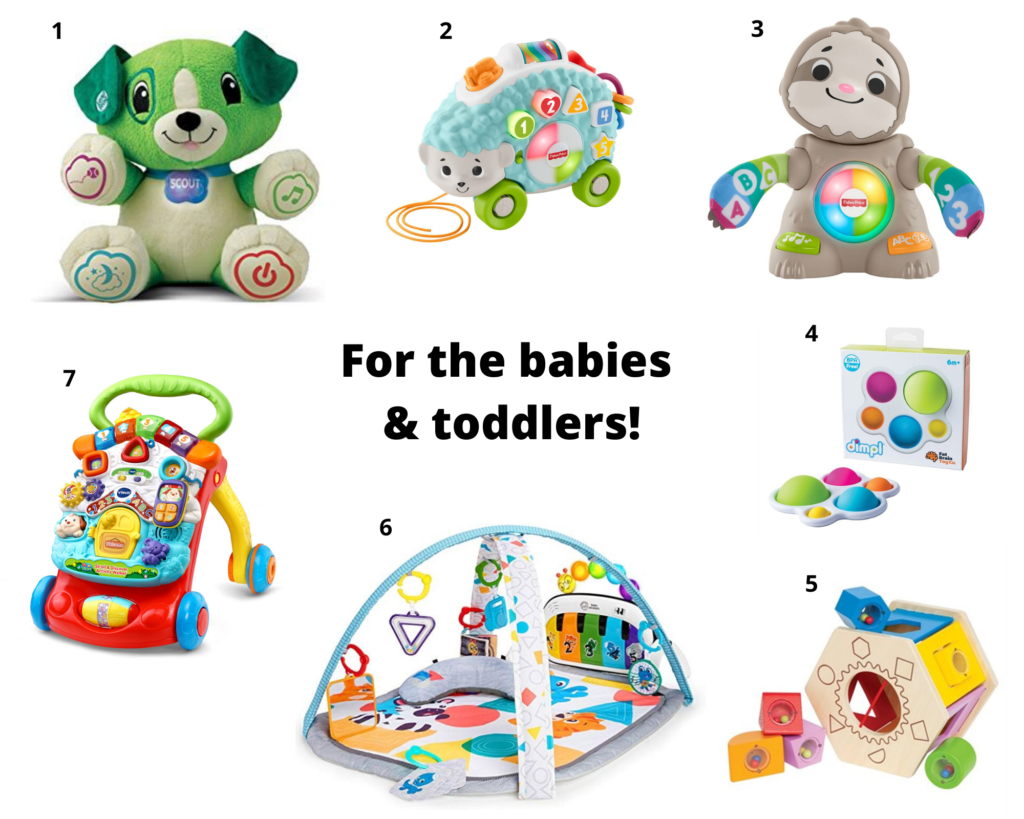 For the babies and toddlers on your list it's all about learning and exploration and the sensory toys!  My Pal Scout which was around when my kids were babies it still a hot item and fairly inexpensive.  But if you want the hot toy of the year it is definitely the Fisher Price Move and XX Sloth!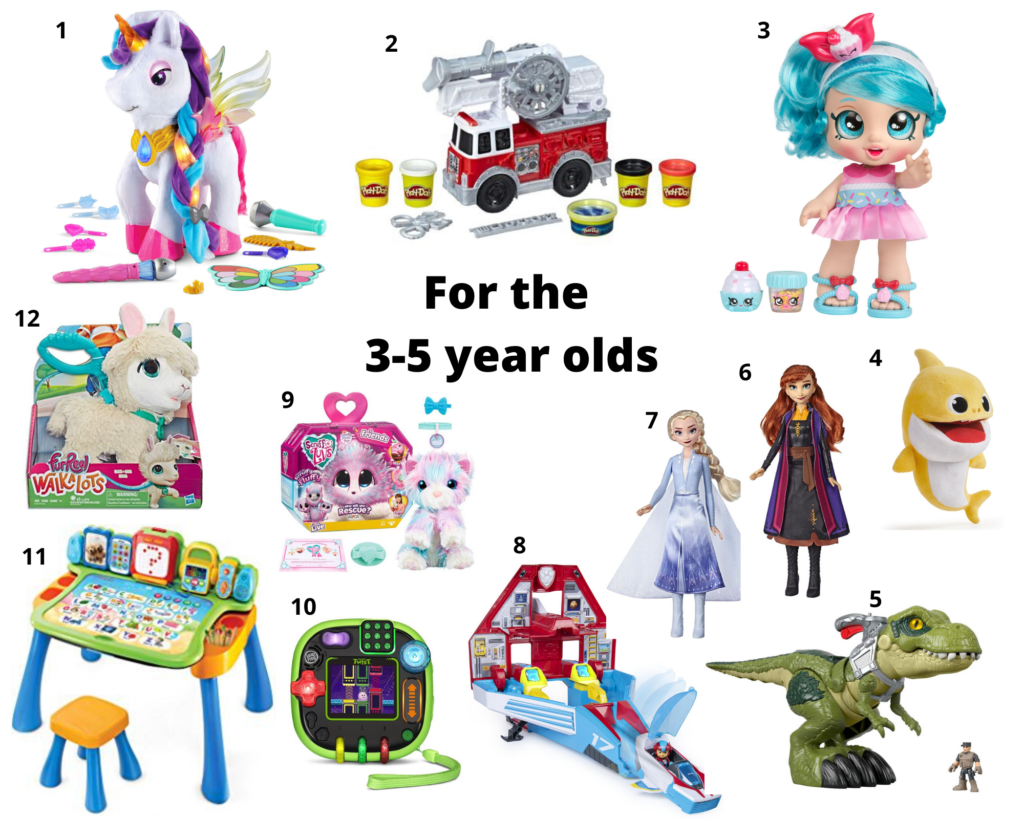 For the 3-5 year olds on your list there's a bit of everything for everyone!  Baby Shark is definitely here following the popularity of the song (I know, that song drives me crazy but then I start singing it too!)!  Paw Patrol is huge (probably the hottest toy you'll find for boys!) and dinosaurs too! And you just can't go wrong with Frozen following the recent movie release or unicorns, llamas or any other furry creature!  The hot toy this year for this group is the Scruff a Luvs!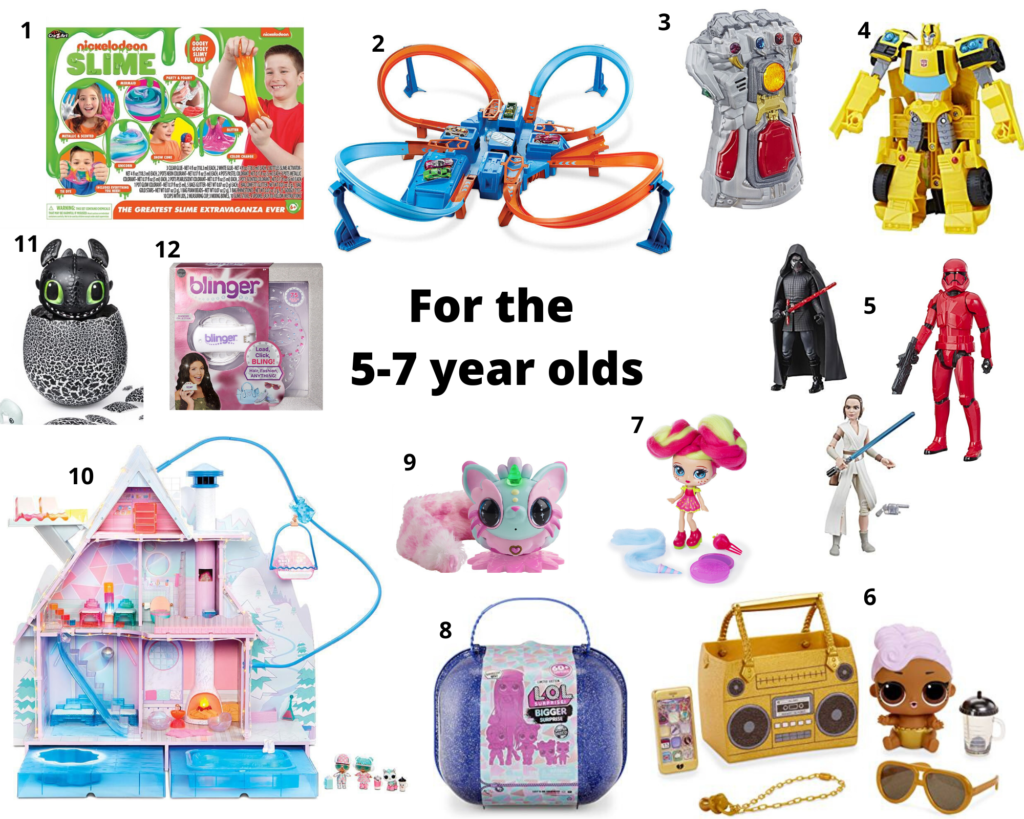 Still hot this year is anything to do with slime, collectibles and crafts!  Superheroes and Star Wars are favourites, especially with the new Star Wars movie coming out this month!  And ICYMI anything LOL Surprise is hot, hot, hot, hot!!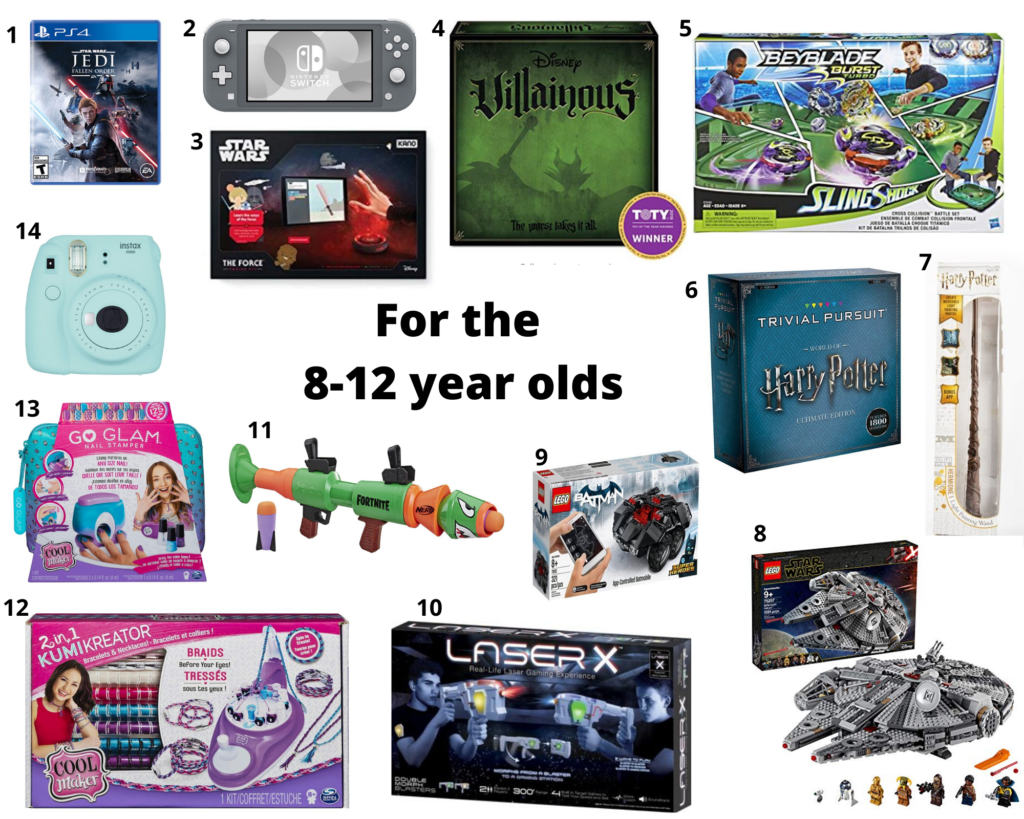 Ok we're in the hoe stretch here and now you've hit the group that gets a bit tricky.  Some of them are borderline out of toys, they're all into the electronics and you honestly have no idea what to get them.  Gift cards are always a good thing the older they get but if you want to have them open an actual gift these ideas might help!  There are some awesome app kits for the Star Wars, Lego and Harry Potter Fans out there.  Crafts, makeup and nails are always a hit with this age group and I've been told that hair scrunchies are the new thing!  The gamers will love the new video games out there like the new Star Wars Fallen Order game and if you're looking for the latest console as a gift the new Nintendo Switch Lite is a hit with both boys and girls!  Fortnite is huge again this year and if your kids are into Lego check out the new Star Wars sets!  I also find the Trivial Pursuit style games to be a huge hit with this age!  Yes it can be hard but I think we're onto something with some ideas here!
Whew!  Now that's a Christmas list if I ever saw one!  If you're struggling with what to get, hope these ideas help you out a bit with Christmas shopping for the kids!  Coming up next I'll have the Ultimate gift list for everyone else – the fashionistas, beauty lovers, moms and grandmas and even for the men in your life!  Stay tuned and happy shopping!
Disclaimer – This post contains affiliate links and I may receive a small commission should you buy something.