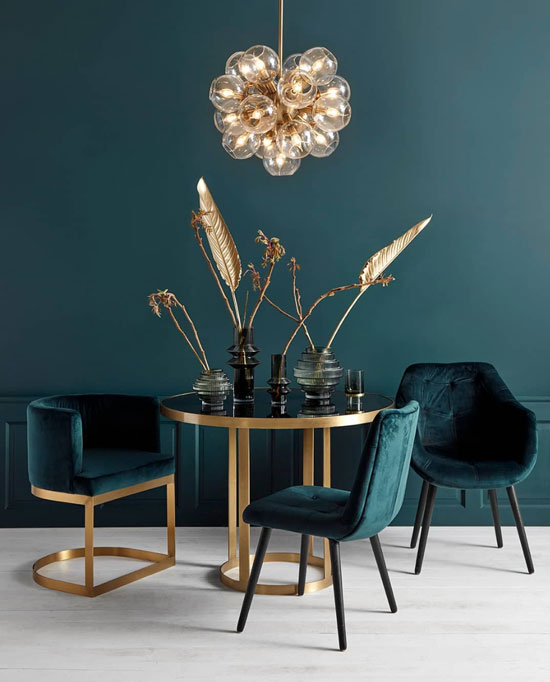 2019 Top Home Decor Trends to Try Now
I can't believe it's already the last week of January!  Where did this month go?  I guess it's true, time flies when you're having fun!  We've also been hit by a massive winter blizzard in Toronto today.  And while I should probably get out there and shovel some snow I'd rather stay cozy inside and think about some home goals and decorating!!  You see every year around this time of year, I get the itch to change something in our house.  And what can be more fun than re-decorating and testing out some of the new trends this year in home design and décor!  While there are a lot of trends out there here are the ones I'm most excited about!
Art Deco Glam
While Mid-Century Modern has been the go-to style for what seems like years, put away the simple stuff (but not for long, I'm positive it'll be back) and channel your inner Gatsby.  When decorating this year, the hottest trend seems to be Art Deco, and I am loving it in all it's extravagance and opulence!!  In this modern take on art deco, bring on the bold colours like navy, jewel tones and deep emerald green.  Get opulent with luxurious linens and fabrics like velvets, silks and satins.  And let's not forget the geometric patterns on walls and furniture, the puddled drapes and the luxe metallics.  This style is so perfect for a bedroom or living room and fairly easy to achieve.  Try incorporating a new lamp or piece of furniture like a chair or gilded bar cart into your space.  Think about switching out some of your throw pillows with some bolder ones or replacing your simple white cotton bedding with something a bit more luxurious and romantic.  Go bold by painting your walls in one of these deep tones and changing up the hardware or adding some beautiful geometric wallpaper to your dining room walls.  There are so many different ways to incorporate a little glam into your home – just find something that works for you.  The Great Gatsby has to be one of my favourite books of all time.  There's just something about that era and the opulence of it that I find so intriguing so of course I've already got some plans up my sleeve on how we're going to glam up a few of our rooms!  Go glam or go home is definitely the motto for 2019!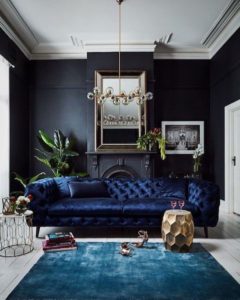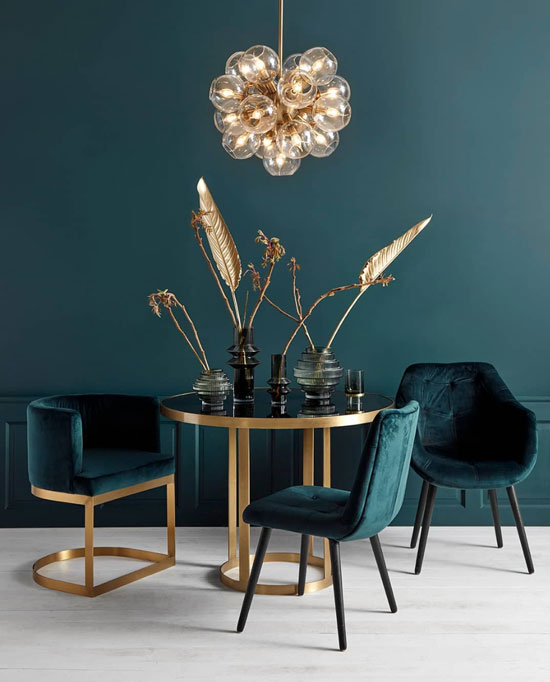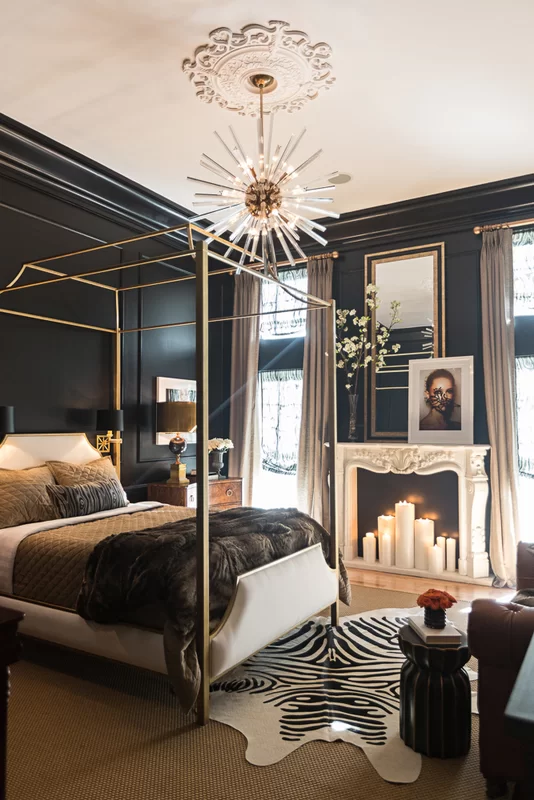 Mixed Metals
Contrary to popular belief, it's ok to use different metals and finishes in one space.  It actually makes the room look more refined and sophisticated.  The different metals work together to add elegance and character to a room.  One tip when mixing metals is to choose a dominant metal and a complimentary accent metal.  Depending on your style, you may pick a warm or cool metal – it really depends on the look that you are going for.  Once you've selected your dominant metal then you can pick accent metals that you can incorporate into your room.  A great look right now is to mix a warm dominant metal with a cooler accent metal.  While a good way to coordinate mixed metals is through their finish, mixing metal finishes is a great way to add an even more eclectic touch to your decor.
If you're not planning on any major renovations right now you can easily mix up your metals by changing the knobs or handles in your kitchen or bathroom, trying out a new side table in a different metal, or picking decorative pieces like bowls or frames in a different metal to display. I have to say right now I am loving all of the warmer toned hardware and fixtures, in antique brass and copper.  And gold and iron together is such a great combo – this is one I think I'll definitely be doing!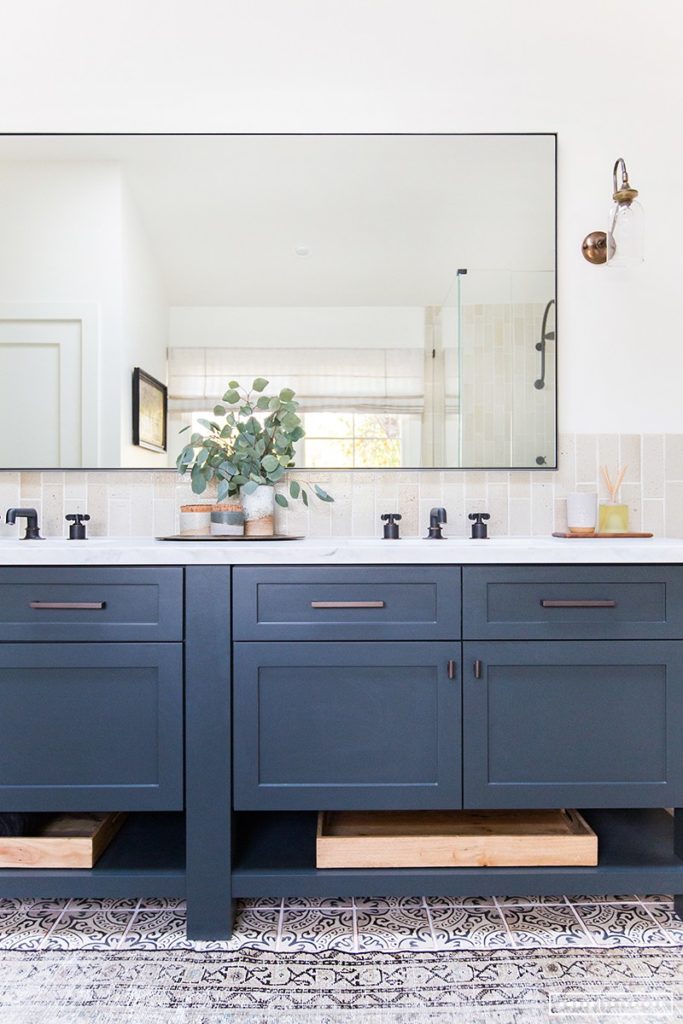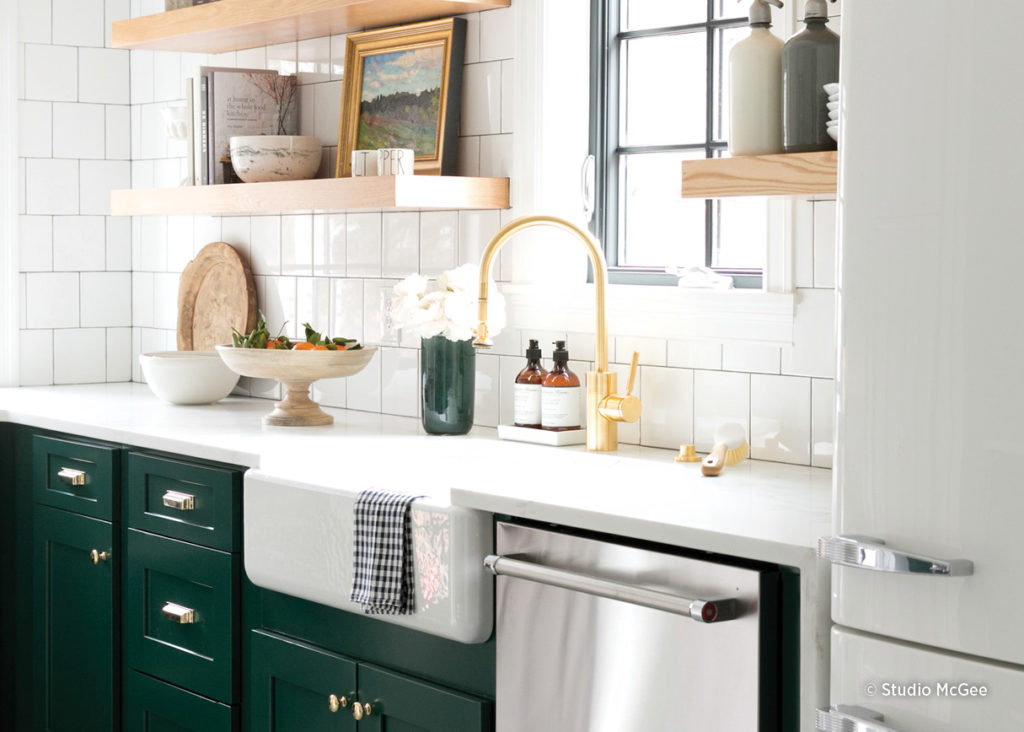 Wallpaper
Wallpaper seems to be everywhere these days!  And don't think of that tacky 70's and 80's wallpaper in your parents place or at grandma's.  This wallpaper is beautiful, bold, luxurious and extravagant.  What's big for 2019 is that wallpaper isn't just for the statement wall in a room anymore – it's going everywhere and is being used for the whole room!  I'm in love with some new wallpaper which I really see as the new wall art from Manon Leblanc Design who I discovered on Instagram.  I am so in love with her designs and I have a feeling one of her designs will definitely be making it's way into my home this year, now just need to think of which room!  What's also really exciting, if you don't want to commit, is this new breed of wallpaper that is not only peel and stick but also removable too!  So if you get tired of it or want to change it up again, you just peel it off!  Now that's just genius!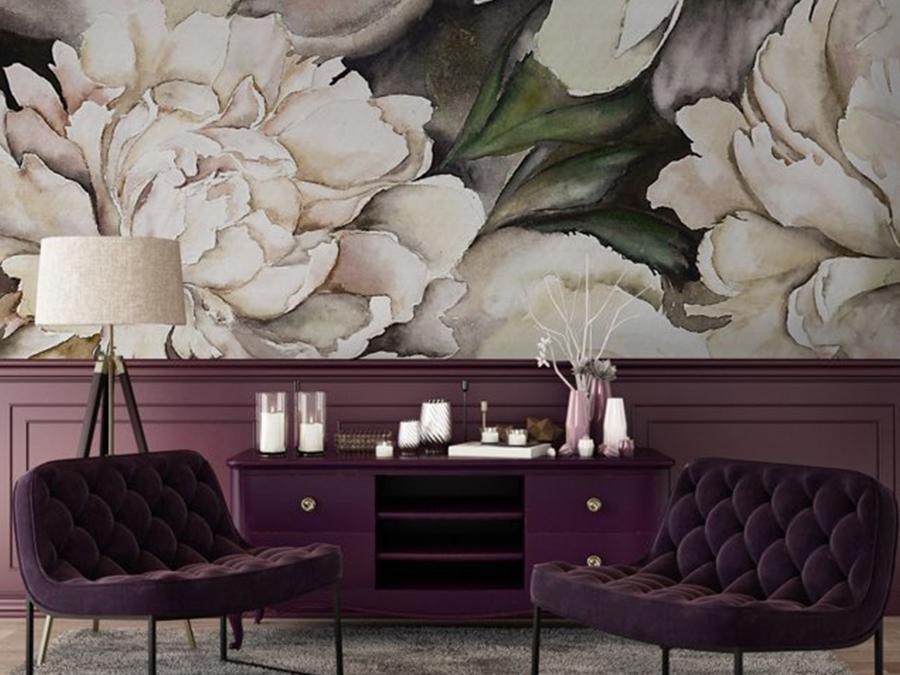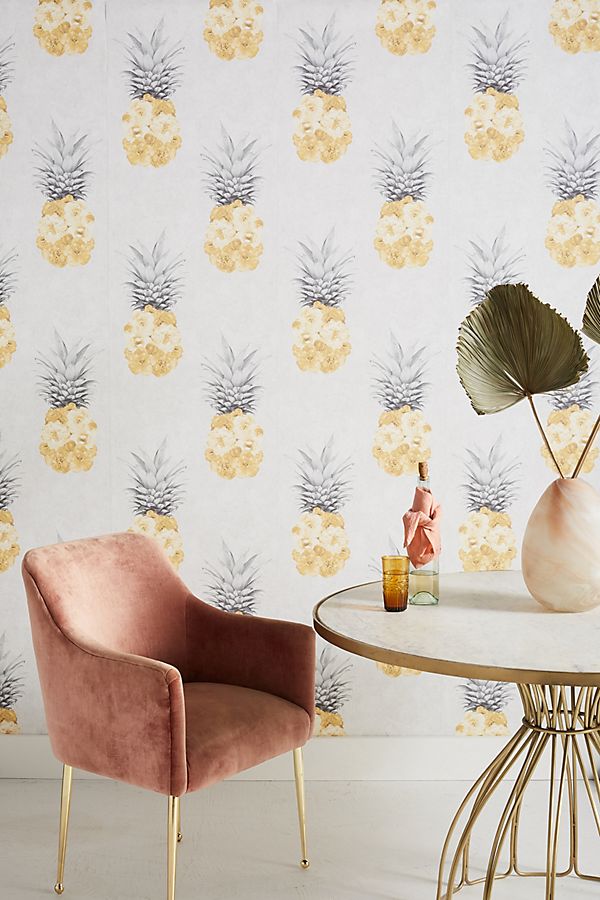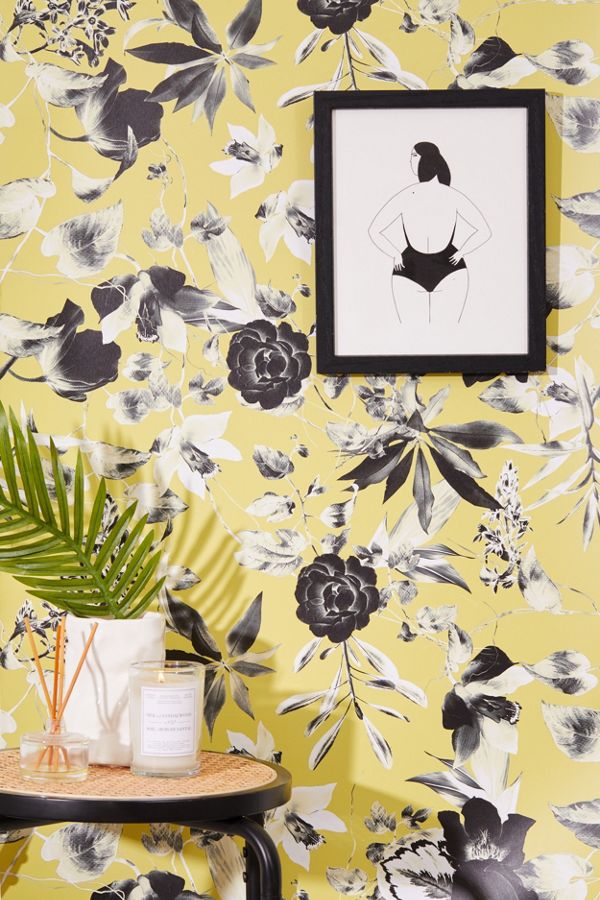 Get Eclectic and Mix and Match
Gone are the days of everything needing to match in your space.  Remember, the matchy matchy sofa, loveseat and chair? Don't do that!  When everything matches, your room gets a bit boring and feels dated.  One of the big trends this year is about being a bit more eclectic, mixing and matching and personalizing your space.  Make your space, whether it's your living room or your bedroom reflect who you are.
Start off with an inspiration point in the room or a jumping off point.  This could be a piece of furniture, a fabric or rug – whatever that statement piece or theme is, it's what everything else will revolve around. Try mixing it up with different time periods, metals, and different genres of art. And remember you don't need to finish it all at once.  Part of creating a unique room that's liveable and all your own also means adding to it and layering furniture and decor in along the way.  Bring in pieces of furniture from different time periods and even genres.  And add in your own curated collection of artwork, photos and personalized pieces.  Being a bit more eclectic allows you to be unique while also stylish in your home.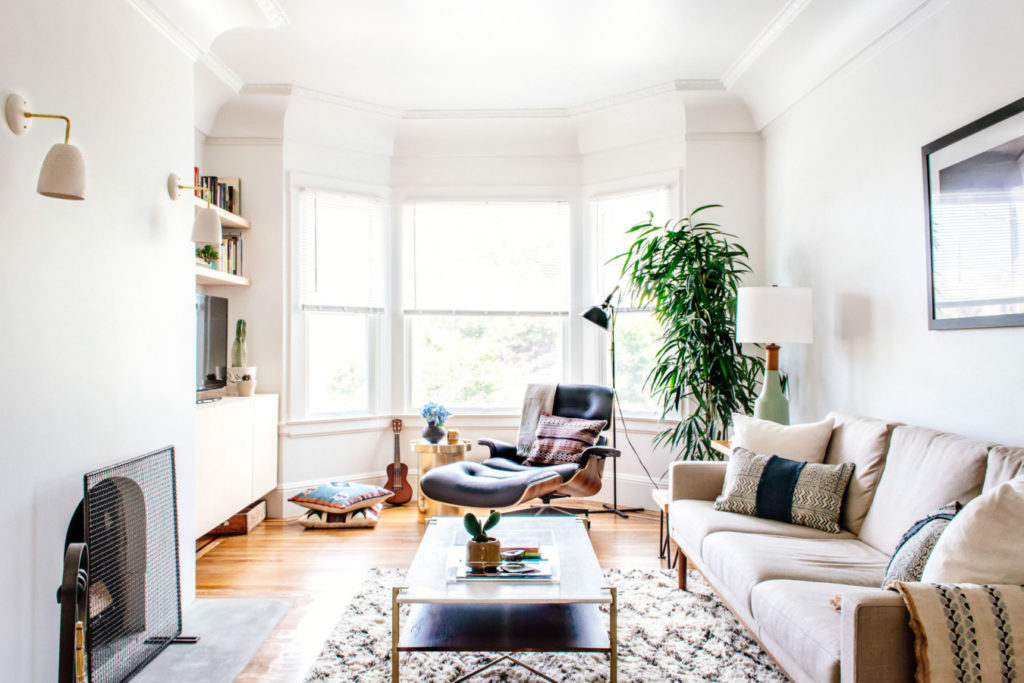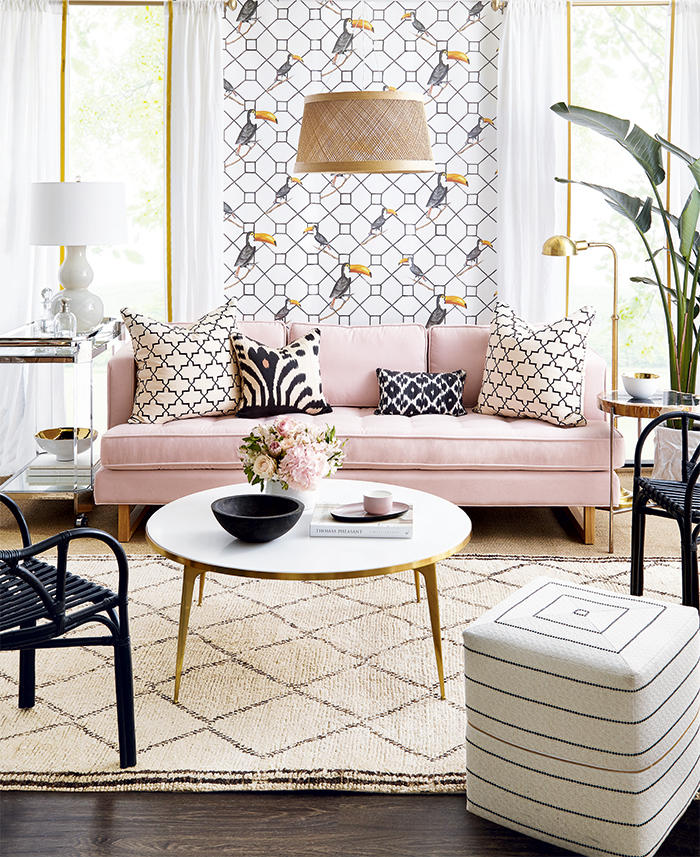 Go curvy
Get ready to embrace the curvier side of things!  So in love with one of this year's hottest design trends which is all about rounded and curvy shapes!  Similar to the art deco trend we're losing the edges and simple straight lines and replacing with more rounded, oval and curvy lines.  The curves can mean so many things from being softer, more feminine, evoke art deco and glam, and even being more comfortable and cozy.  You can find this trend in furniture like sofas and chairs, and in accent pieces like tables, bookcases, lighting and mirrors! And again it's about mixing and matching so not everything needs to be curvy or look the same.  Choose a couple new pieces and incorporate them into your space.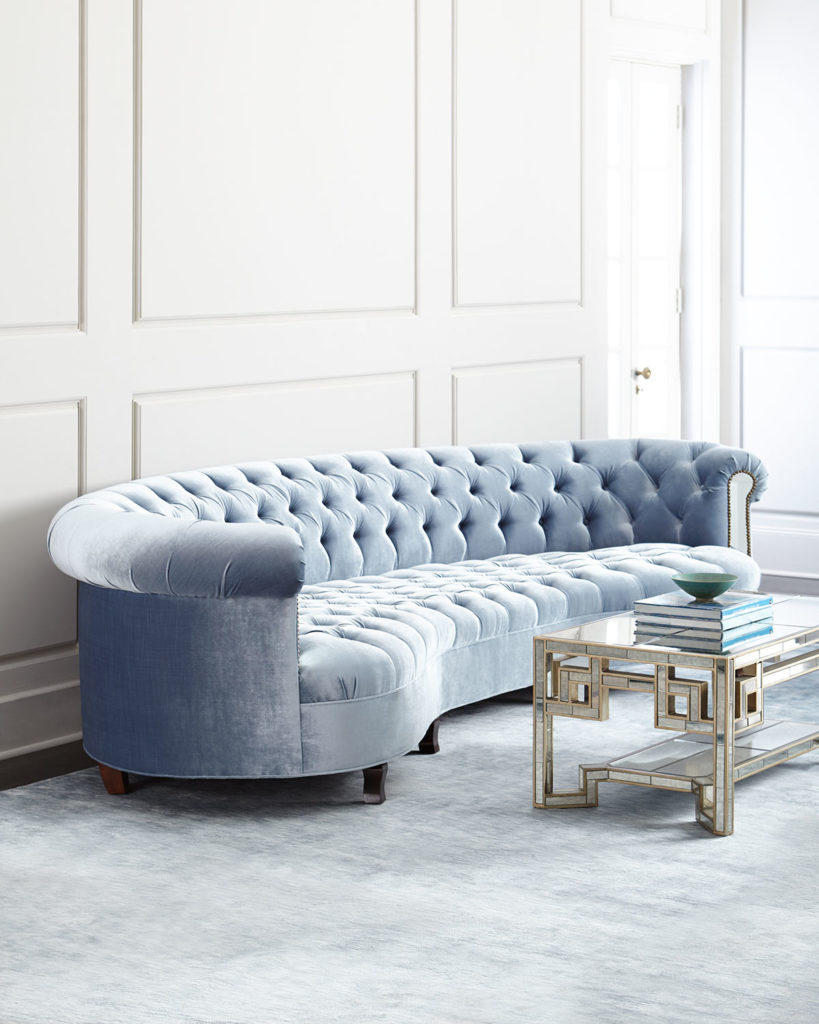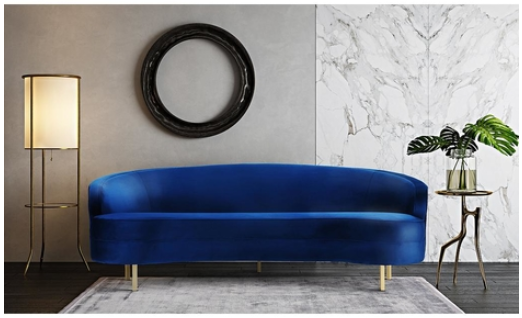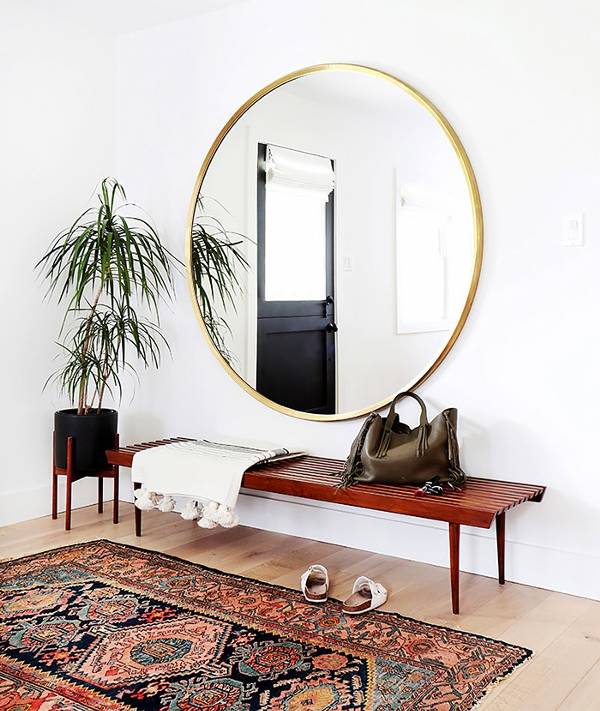 Statement Ceilings
While statement walls seems to have been around for a while, they are moving over to make room for the statement ceiling!  Decorated and designed ceilings have taken "thinking of all the details" to the highest level!  No pun intended!  Whether painted a statement colour, lacquered, wallpapered, stenciled, or embellished with mouldings and beams, ceilings have now become the new statement piece for everyone to look out (and up) for.  Luckily this change isn't an overly expensive one and can really change and transform a room.  If you're willing to take the leap, get some inspiration and a gallon of paint and you've got a fun weekend project!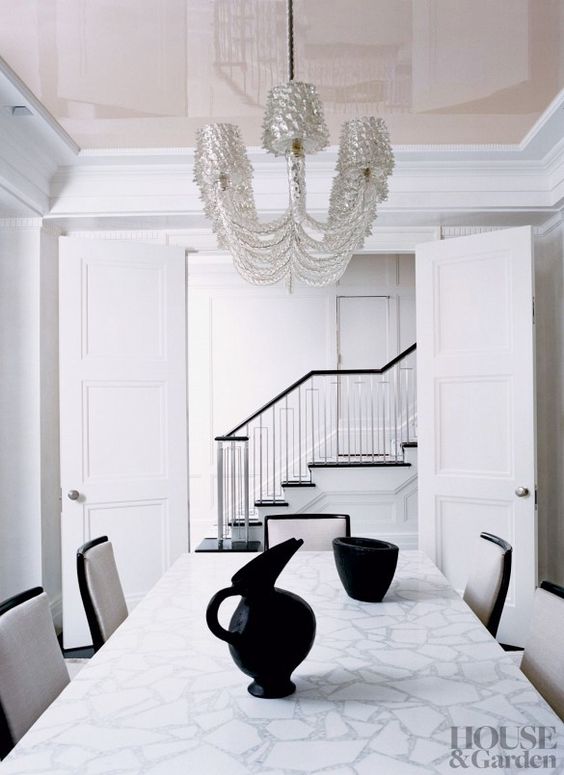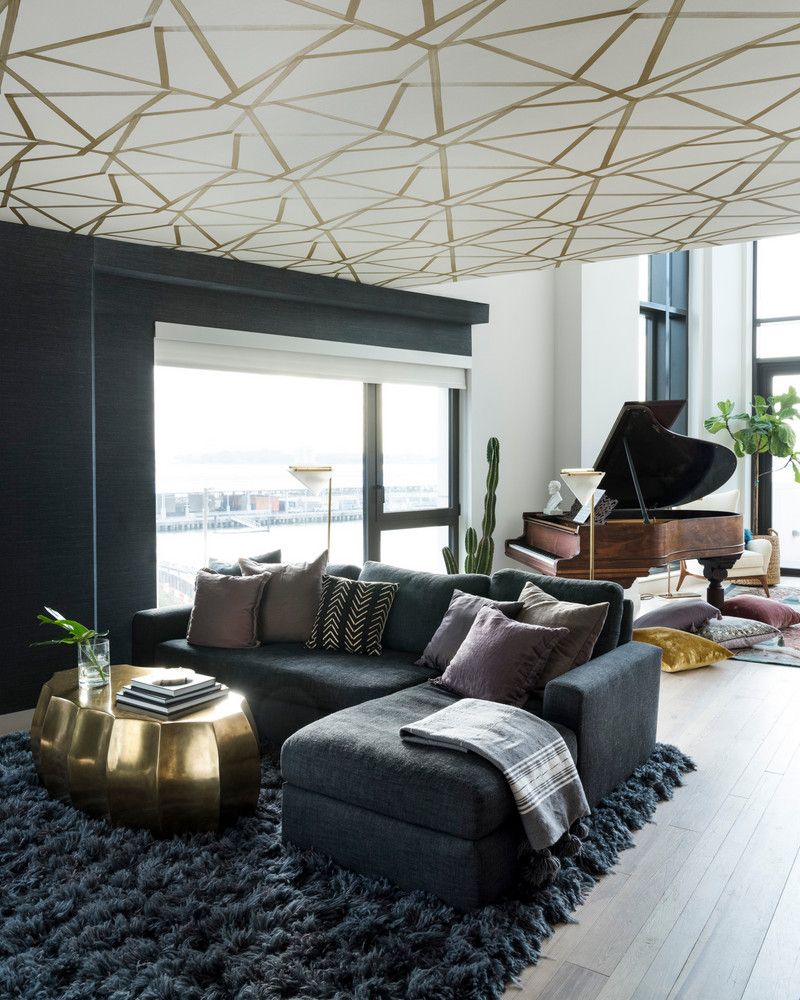 I'm so excited about this year's trends in home design and decor and already have a ton of ideas for some home projects around here!  Not sure the hubby will be happy about all the fun weekend projects we're going to undertake but I'm sure I'll convince him!  What's your favourite trend this year?  And how are you going to make it happen in your home?