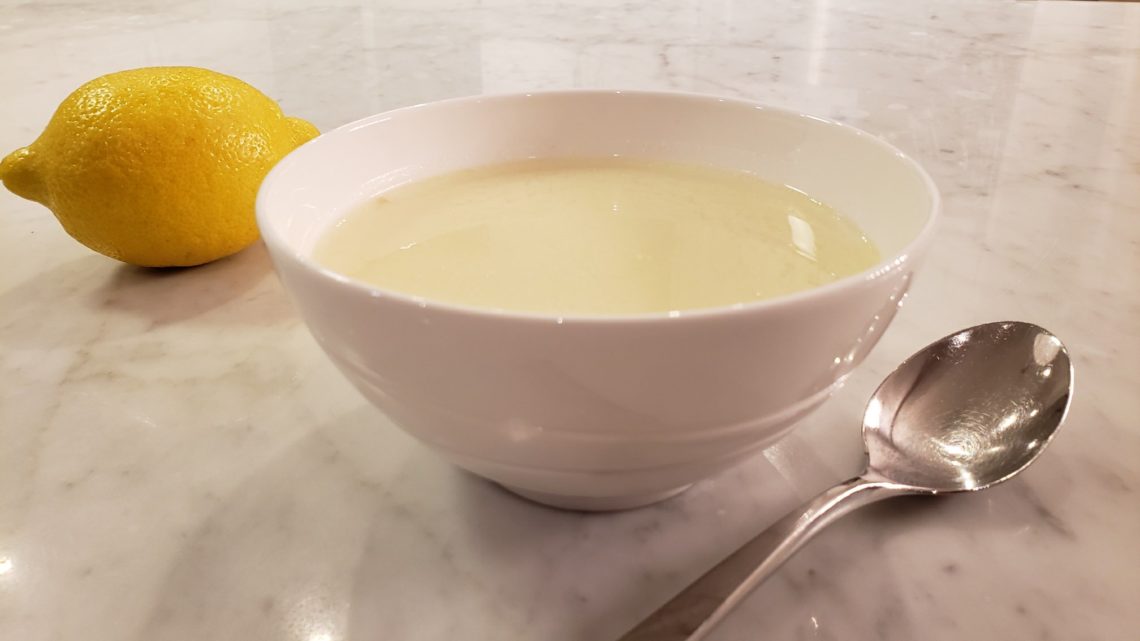 Best Traditional Greek Avgolemono Chicken Rice Soup
Hey everyone!  So the hubby and I are both sick with a nasty cold, fingers crossed the kiddies don't get it!  While he's been hiding out in the bedroom under the covers for the last couple of days suffering from the typical "Man Cold", I'm doing what most moms do when they're sick. I'm getting on with things and just figuring out ways to survive!
Aside from my typical natural remedies of loads of vitamin D, vitamin C and lots of liquids I think my absolute favourite feel better remedy is homemade chicken soup.  And not the standard chicken noodle kind, I'm talking about traditional Greek Chicken Rice soup, best known as Avgolemono soup.  "Avgolemono" basically means "egg-lemon" in Greek and is what makes this soup so delicious.  It's liquidy and creamy all at the same time and so hearty, filled with rice and chunks of shredded chicken. And it's tangy and zesty from all the lemon that goes into it!  It's just delicious, is the ultimate greek comfort food and is exactly what I need to get over this cold!  And so much better when you have an amazing mom who decides to surprise you with it and delivers it to your door – now that is a mother's love!!
So thought I'd share my mom's recipe for the best ever traditional and homemade Avgolemono Chicken Rice Soup because she needs a little recognition here too for being the sweetest mom and grandma ever!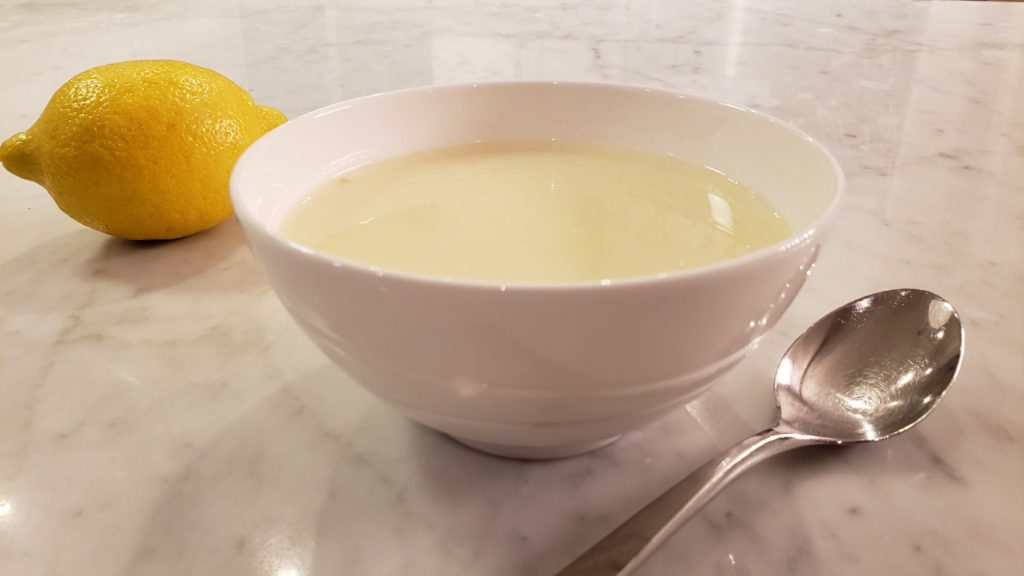 Recipe: Avgolemono Chicken Rice Soup
Total Time: Approximately 1 hour 50 minutes
Serves: 4-6
Ingredients
1 whole chicken, cut into pieces
2 celery stalks cut in half
2 carrots cut in half
1 medium onion, cut in half
8-10 cups water (depending on the size of your pot)
1/2 cup rice
2-3 eggs, separated (use less eggs to make it lighter)
2 lemons, juiced
2 tsp. salt
1 tsp. pepper (optional)
Instructions
Cut chicken into pieces.
Fill a large pot with your water and place chicken pieces and vegetables in it. Add salt and pepper to pot.
Cover pot and simmer at medium-low temperature for approximately 1 hour and 15 minutes.
Remove chicken pieces and vegetables from the pot and strain broth.
Bring the broth to a boil.
Add rice. Simmer covered for approximately 10-15 minutes and remove from heat.
While the rice is cooking, let your chicken cool. Then de-bone the chicken and remove the skin. Shred the chicken into small pieces or cut it into small pieces. Set aside to later add to soup.
When the broth is done simmering, take 1 cup of the broth and set aside as well.
Beat the egg whites in a bowl with a whisk until stiff.
Add the yolks and the lemon juice and continue to beat well.
Then slowly add your 1 cup of the hot chicken broth to the mixture. Continue to beat constantly so that the mixture doesn't curdle.
Pour egg and lemon mixture back into the soup (broth and rice). Stir very well and simmer for 2-3 minutes at a low temperature.
Add the shredded chicken back into the soup and stir well.
Serve in bowls. Offer more lemon and fresh ground pepper to season.  Feel free to also add dill or parsley to taste as well as per individual taste.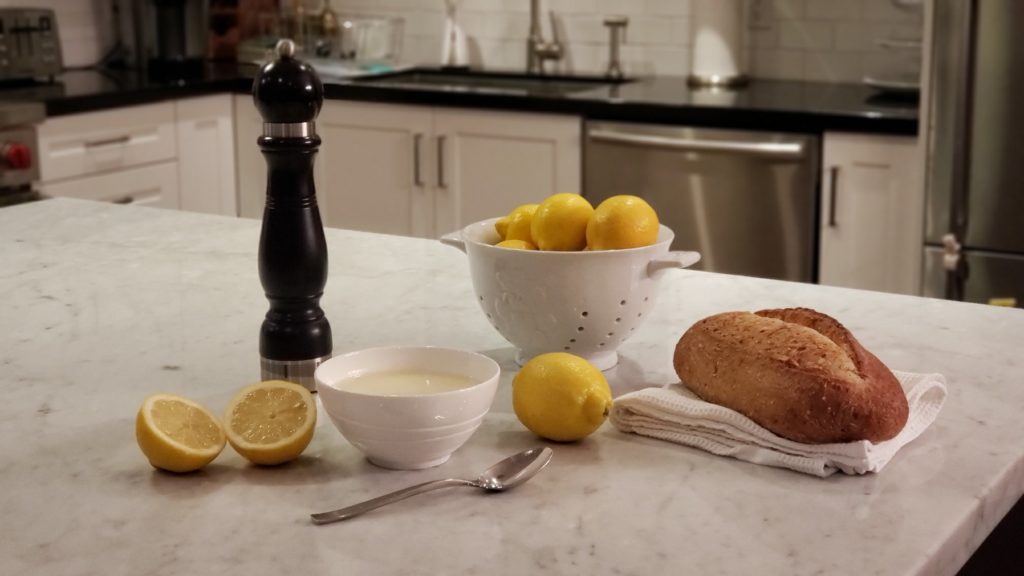 Feel free to modify the ingredients and make the soup your own too!  I love to add more lemon because I like a bit of extra tang!  And I like to add a bit of fresh ground pepper and have it with some fresh crunchy bread.  Hope you enjoy this traditional Greek soup!  Let me know what you think of it!  And as they say in Greek, "Kali Orexi", our version of bon appetit!