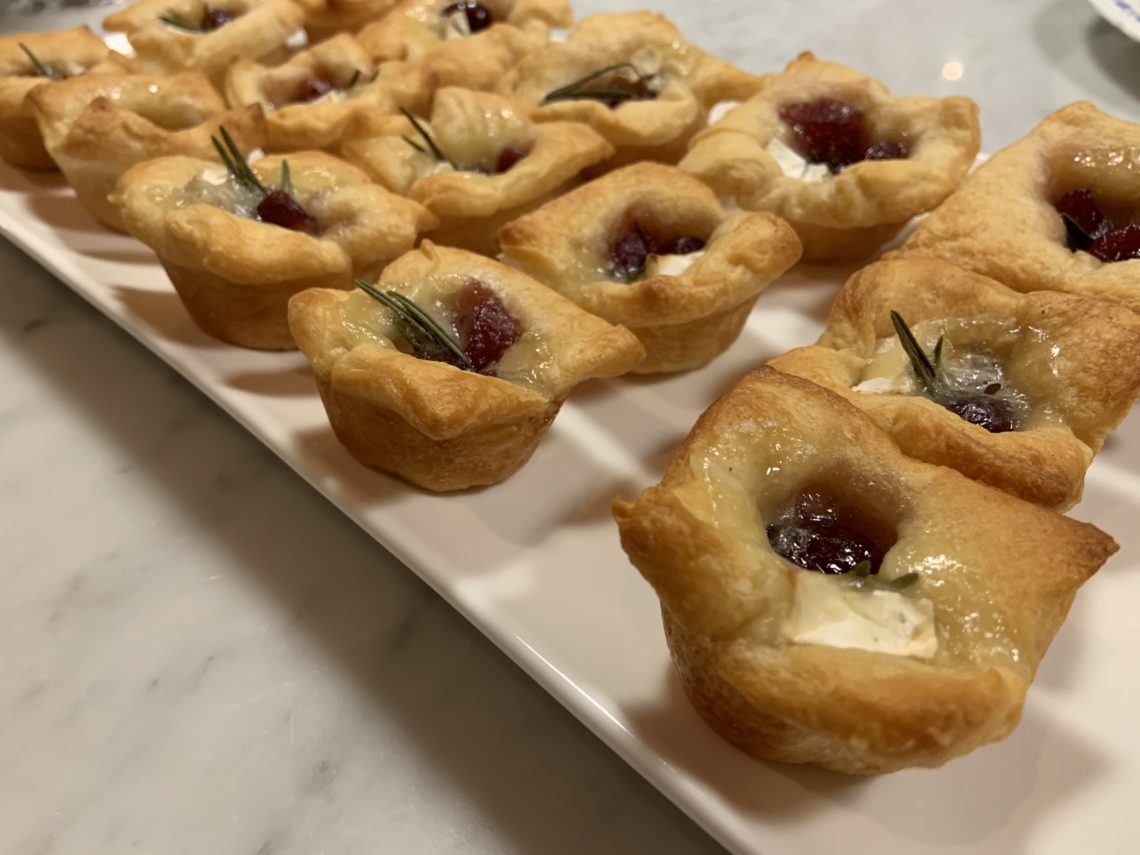 Easy Holiday Entertaining: Cranberry Brie Bites
We just wrapped up a couple holiday parties this past weekend and while I love entertaining I also like to keep it simple so we can enjoy ourselves.  That doesn't mean sacrificing on plating pretty things or delicious flavors!  The key is finding simple recipes that look great and are delicious – like these Cranberry Brie Bites which were the big hit this past weekend!
This is a new recipe I discovered last year.  What I love about this is you can make these ahead of time, even a couple days in advance and just store in the fridge until you are ready to bake.  You can then just pop these into the oven before your guests arrive and ta da a gorgeous appetizer ready to be served!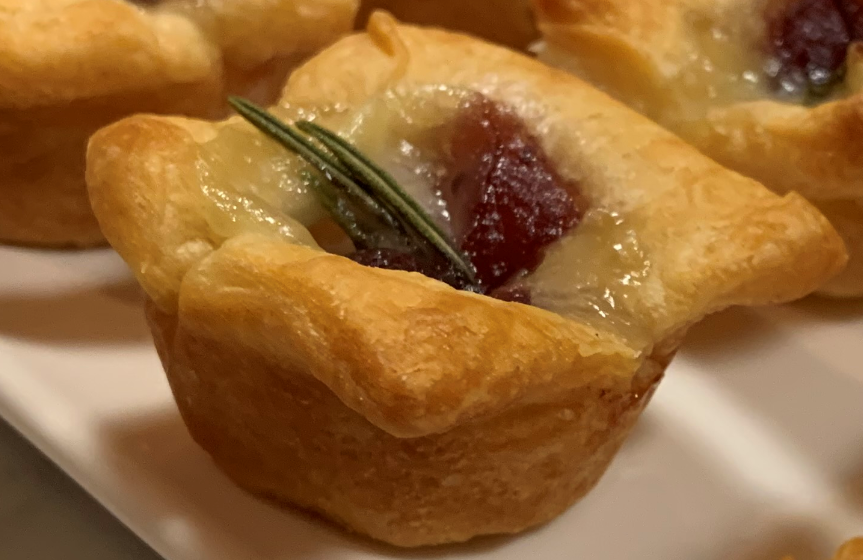 Ingredients
(Makes about 24 pieces)
1 8 oz. tube crescent dough
8 oz. brie cheese
1 can cranberry sauce (whole berry, not jellied)
fresh rosemary sprigs
flour (for dusting the dough and your counter/cutting board)
Instructions
Preheat oven to 375°f degrees.
Spray a mini muffin tin with cooking spray.
Cut brie into small pieces – about 1 inch square – and set aside.
Sprinkle flour onto your counter and roll out dough. Cut dough into 24 equal-sized squares that would fit over muffin tin holes. Place squares into muffin tin holes.
Place a piece of brie inside each square.
Add a spoon-sized amount of cranberry sauce and top with a sprig of rosemary for garnish.
Bake in the oven for approximately 10-15 minutes or until golden brown (is dependent on your oven).
Serve warm and enjoy!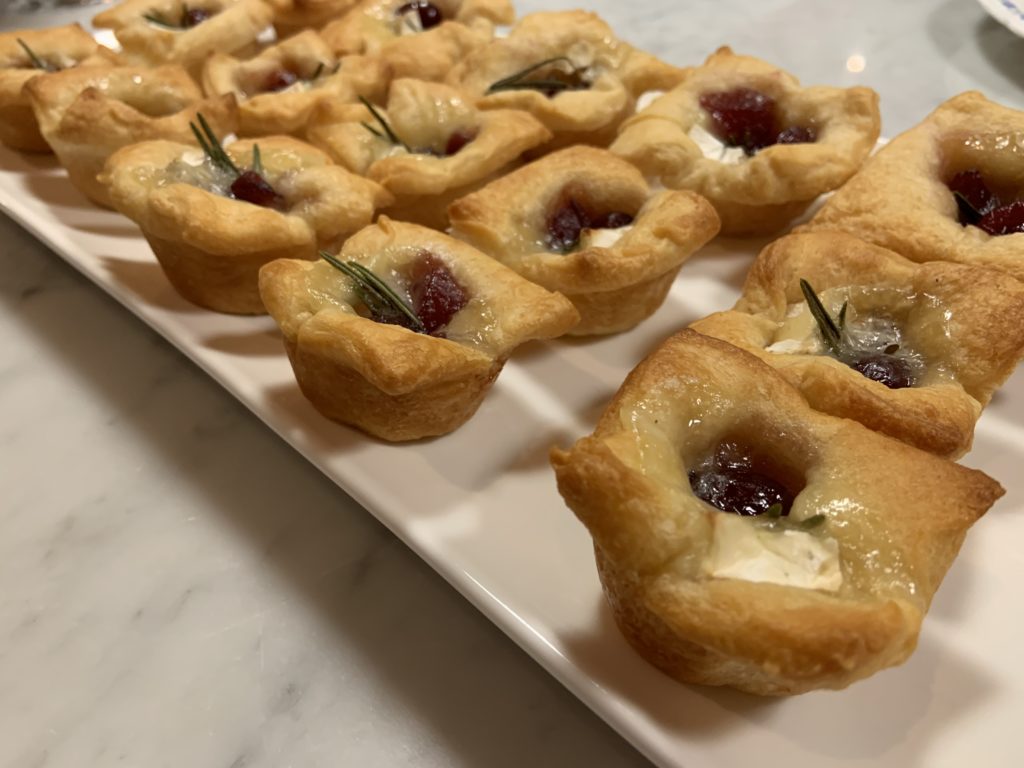 These were a hit this past weekend and were gone within minutes!  They are so easy to make, pretty and festive and just so delicious!  I'll definitely be making these again for Christmas day, but I think I might need to double the recipe!  They're that good!
If you try these out you will not be disappointed!  Let me know what you think!