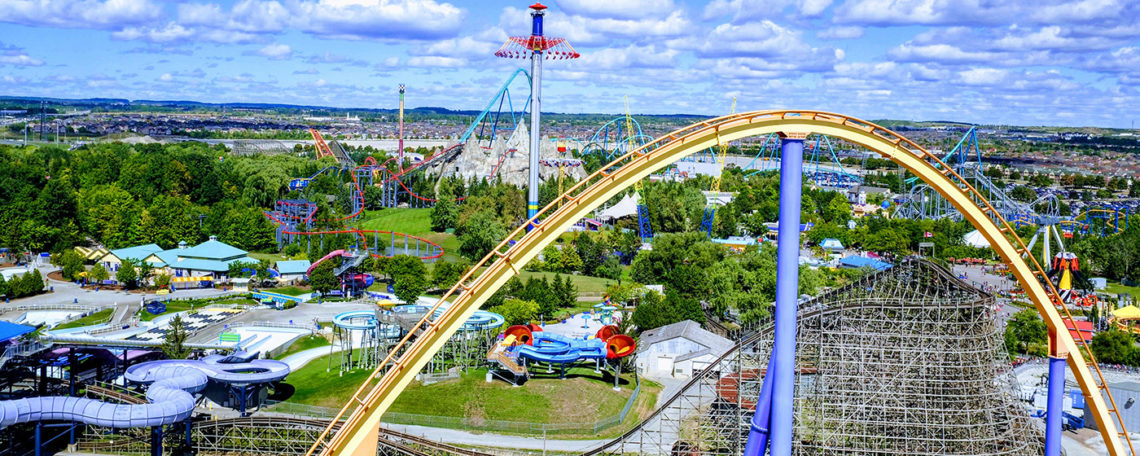 Staycation with the Kids in Toronto Survival Guide
Happy Monday everyone!  I can't believe we're more than halfway through the summer! We've been having lots of fun with the kids out of school even though it was a staycation kind of year.  I'll be honest though, there have been a couple days where I was cuing the Staples Back to School commercial in my head. You know the one, happy parents, "It's the Most Wonderful Time of the Year".  For the most part we've had a blast and the kids have been telling me it's the best summer they've ever had!  Mom win!
With less than a month left to go and no vacation plans in sight, I needed to find some things to occupy these kids with and ensure our staycation continues to be fun!  Here's my roundup of a few fun ideas to help me (and hopefully you too) survive staycation with the kiddies here in this awesome city of ours Toronto!
Hit the Beach
There are so many great beaches around the city's lakeshore.  Find one close to you, pack a picnic and spend the day! A great resource if you are in Toronto is this listing of Toronto beaches.  My favourite has to be Bluffers Park beach – it honestly feels like a tropical getaway!   But be sure to check the swimming conditions and water quality safety that day before you take a dip!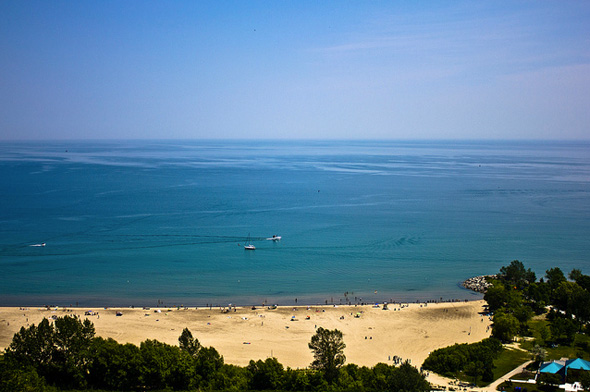 We took the kids for the first time this year and they loved it!  You can take a walk behind the falls, go on a boat ride underneath and even zipline around them.  Aside from the thrills of this natural wonder, there's also the fun activities at Clifton Hill.  You can spend a whole day just there playing games, going on rides and checking out the fun experiences like the Zombie Blast, Dinosaur Mini Golf and the Speedway!  And if you decide to stay the night, be sure to check out the fireworks over the falls that happen every night!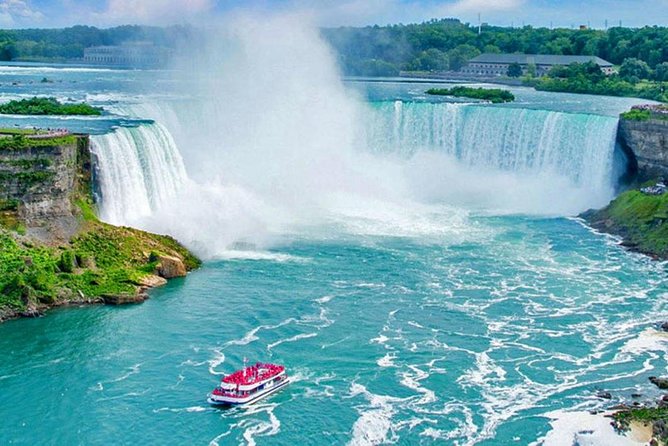 Visiting the Toronto Zoo never gets old!  It's a great way to spend the day walking around and visiting all the different animals but there's also other activities to do too like the big splash pad for the younger kids or even booking a wild encounter where you can get up close and personal with some of your favourite animals.  And for the adventure lovers be sure to check out the Tundra Air Experience, the Wild Rouge Zipline and Canopy Tour and the Gorilla Climb Ropes Course!  And did you know that the zoo is open later (until 9pm) on Thursdays and they offer tickets at 25% off.  It's a great way to go and explore when it's cooled down a bit and the animals might be a bit more lively.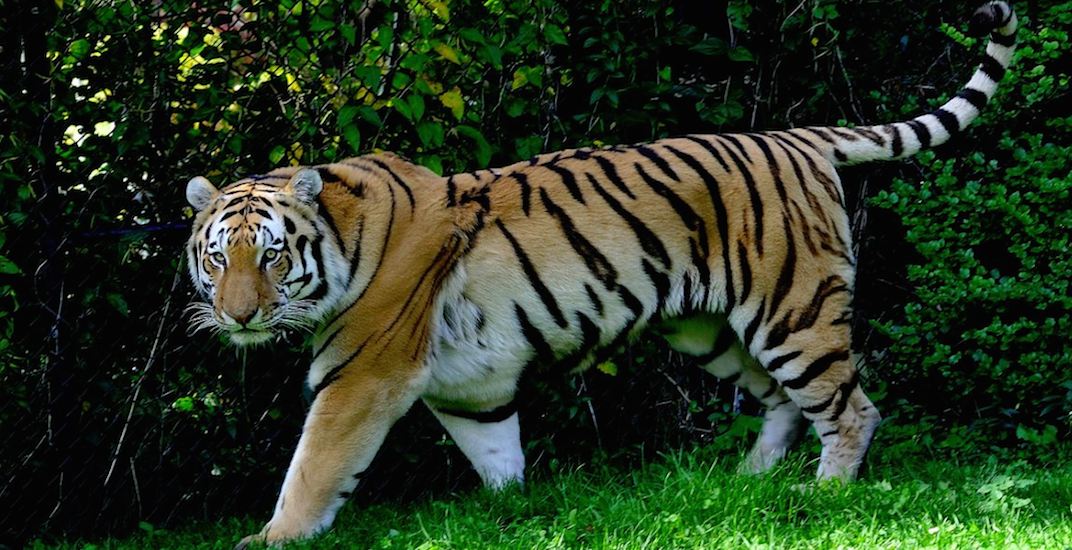 Take a Ferry over to Toronto's Centre Island and spend the day at Centreville Amusement Park.  I had thought my kids had grown out of this but then discovered there was a bunch of rides we hadn't checked out like the Bumper Boats and Log Flume Ride.  There's also a ton of fun rides for the younger kids and an opportunity to see some farm animals too.  Plus I don't know why but kids just seem to love the ferry ride!  I often get that it was the "best part of the day"!
Tourist for a Day
Play tourist for a day and take the kids on a hop on hop off bus tour through the city exploring it's history and all it has to offer!  I love that you can hop off and check out some of the attractions in more detail.  Hit the Hockey Hall of Fame, St. Lawrence Market and make sure to include a visit to the CN Tower to take a glimpse of the city from way up high in the sky!  Check out Groupon regularly for a deal on tickets!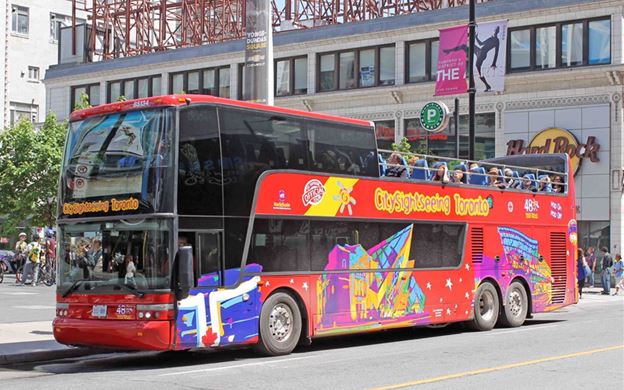 We usually hit Canada's Wonderland at least one time every summer!  I just recently found out that it's such an attraction that people from around the world travel here to visit it and it was the second most visited amusement park in North America!  There's really something for everyone, including Kidzville and Planet Snoopy for the younger kiddies, a bunch of thrilling coasters like the Leviathan and Yukon Striker, and Splashworks if you want to spend some of the day cooling down!  We like to get there in the afternoon and stay until close as the crowds get a bit lighter in the evening!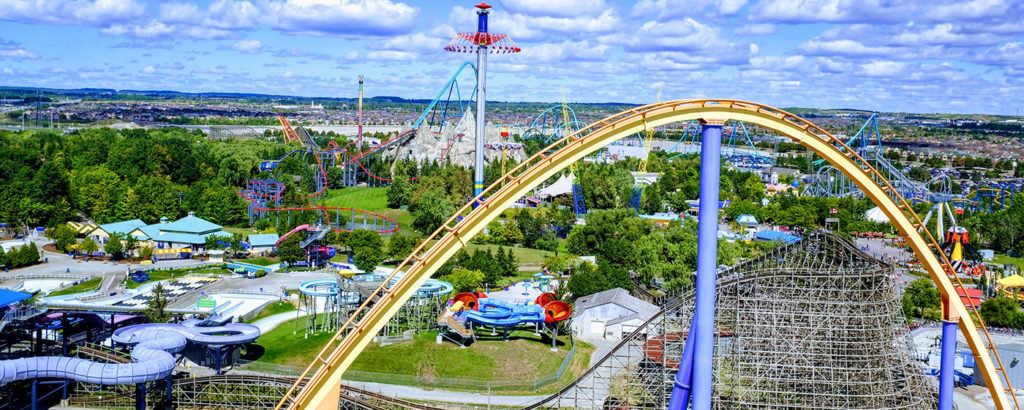 And for those rainy days or super hot and humid days, head indoors and check out the:
If you're planning on checking out a few of these definitely look into any city passes or combo deals available like the Toronto City Pass.  Hope these tips and day trips help you survive the rest of the summer too with your kids!  And I'm sure it'll give you guys some fun new things to do too!  Wish me luck for the last few weeks of summer with my crazy little bunch!