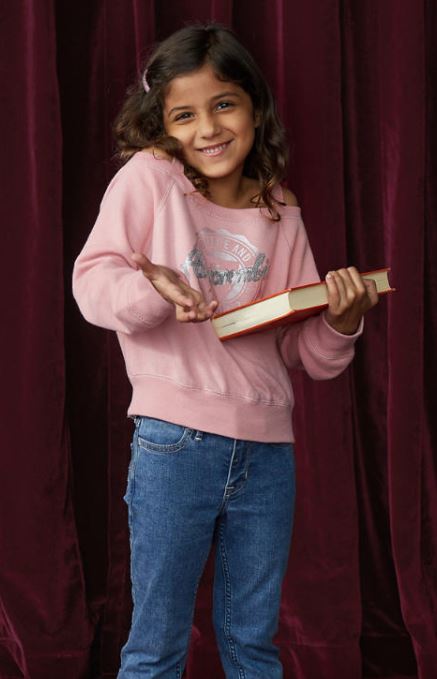 Sale Alert! Back to School Shopping Made Easy!
Hey everyone!  I hope you've all been having an amazing summer!  While I'm not ready for summer to wind down quite yet, there's no ignoring that the kids will be back to school in just a week from now! And all that summer lazying around will come to an end as we need to get our acts together and get organized for the school year ahead!!
When I was a little girl, it was a tradition with my mom a couple weeks before school started to sit on our patio with the Sears catalogue (yup I am totally dating myself right now) and pick out my new back to school outfits.  I even remember specifically some of those favourite first day outfits.
So the tradition continues in our house but we've swapped the catalogues for our ipads!  We scoped out all the sales and trends and picked out all the new back to school gear for them.  Top trends and styles for 2019 are definitely anything camo, cargos and joggers. And still going strong this year is anything in flippy sequin, tie dye ombré, unicorn and of course comfy athleisure! Plus all the mini-me outfits are so adorable!
To make back to school a breeze, I've got you covered with your kids school clothes shopping list! And get ready to score some great deals and an A+ in kids fashion this year!  This week there are some pretty awesome back to school sales at some of our favourite stores – Gap, Old Navy, Abercrombie, Shoe Company and H&M!  Here's the scoop on the best kids sales out there:
Gap has everything marked down already to up to 50% off and you get an additional 30% off!
Old Navy also has some great sales plus an additional 40% off!
Abercrombie has Tees on sale and Buy 1 Get 1 50% off on all jeans!
Shoe Company has Buy 1 Get the 2nd at 25% off!
And finally H&M which I think has to be my fave for deals has some already great prices and sales happening too!
Here's a round-up of some of our favourite back to school outfits the kids and I picked out starting off with the girls!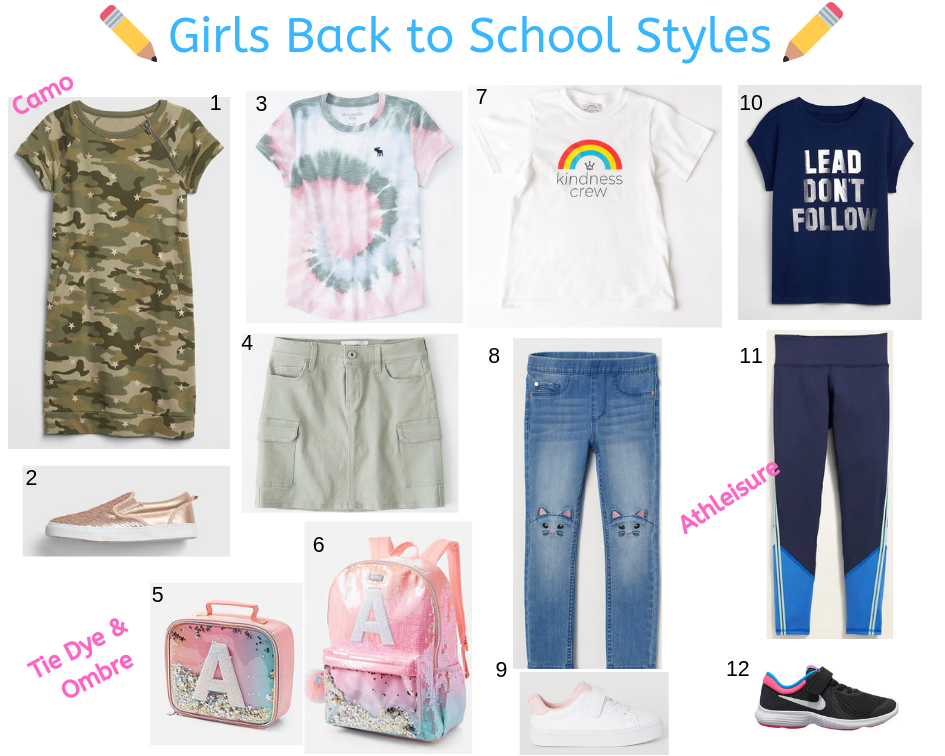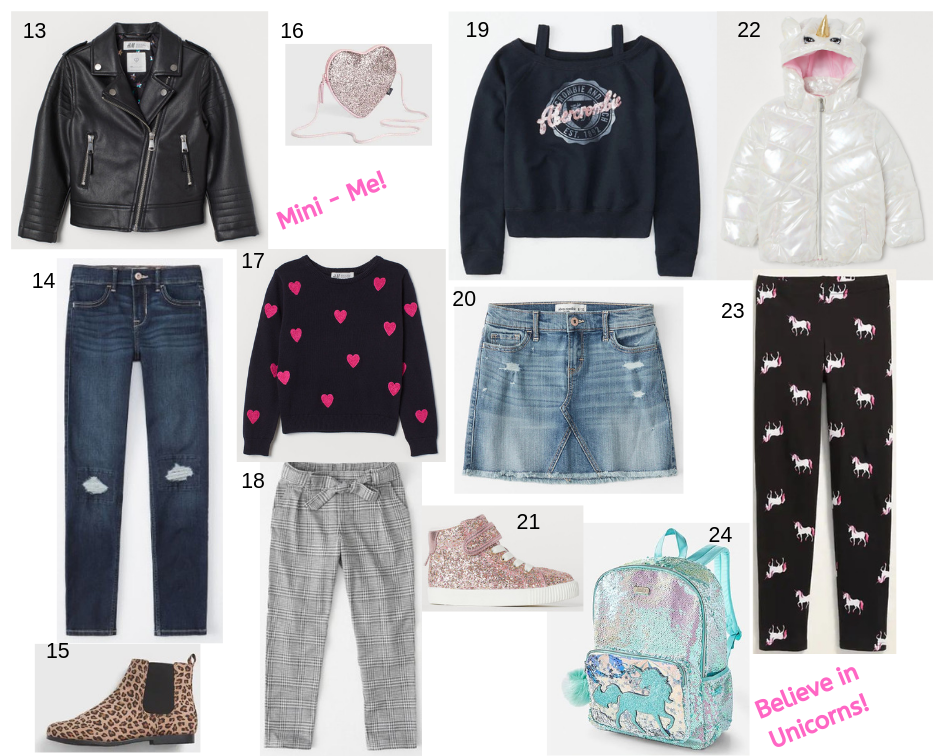 Girls Outfits
And for the boys…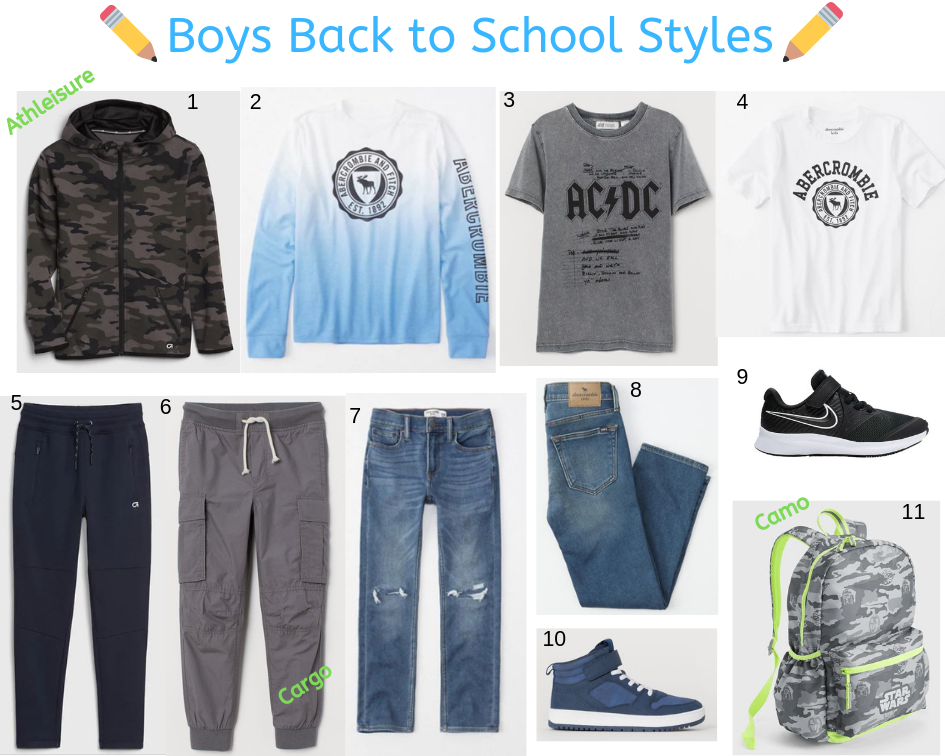 Boys Outfits
I know!  How super cute and cool is everything!  I would want to wear some of this stuff!!  Before you go splurging I always recommend that you take stock of what you already have!  You may still have some clothes and shoes from last year that still fit and are in good shape.  Also set a bit of a budget for yourself.  It can get so easy to get all carried away because everything is so cute or cool looking!  And I always love to make a list to keep me on track!  To help get you started here's a list of the back to school essentials I would recommend!
Back to School Clothes Essentials
3-5 pairs of jeans
3-5 pairs of joggers/track pants/leggings for the girls
5 t-shirts minimum
5-7 long sleeve tops
2-3 dresses or skirts (for the girls)
2-4 sweatshirts/hoodies
2 light jackets (windbreaker, Jean jacket, rain jacket)
2 pairs of running shoes (outdoors)
1 pair of running shoes (indoors)
rain boots
7-10 underwear
7-10 pairs of socks
roomy backpack
lunchbox
And if you're a keener and want to shop early:
1 heavy winter puffer
1 pair winter boots
Cold weather accessories
Happy back to school shopping!  Hope you all enjoy the last week of summer with the kids!  And good luck for an awesome new school year next week!
Disclaimer: This post contains affiliate links.  If you make a purchase after clicking one of these links I may receive a small commission.