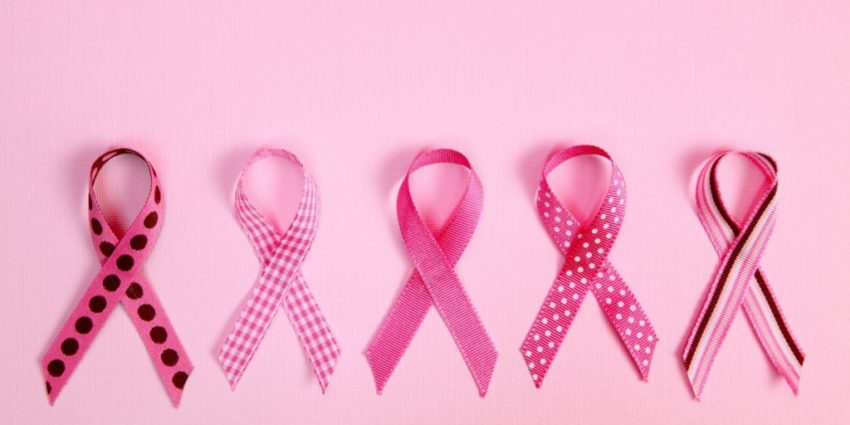 Breast Cancer Awareness Month: Make the Switch to Safer Beauty
We're nearing the end of October and I feel I'm a bit late for Breast Cancer Awareness month but better late than never especially with something this important. While I've been doing my own fundraising by contributing 100% of my Stella & Dot sales to the Canadian Cancer Society this month, I thought this is such an important time to get back on my clean soap box and talk a bit about safer beauty and why it's so important to make the switch.  And now is the perfect time to try something new with one of my favourite safer beauty brands, Beautycounter.  This rarely happens but you can get 10% off your order with the promo code YFT.
As many of you know, I've been on a mission to find healthier and safer alternatives not just for me but for the whole family.  I've written other posts with tips on how to make the switch and why – check it out here but I think one of the most important things is becoming more aware of what's in your conventional health and beauty products and why they might be bad for you and your health.  That means doing your research on what's potentially harmful and exploring the safer alternatives that are available.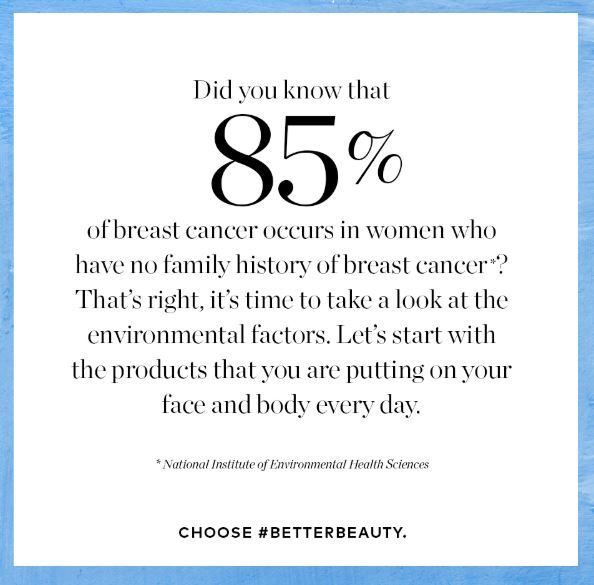 So, not to scare you but did you know that:
Many of the ingredients in our skincare and makeup are toxic and harmful and have been linked to reproductive issues in women and various forms of cancer including breast cancer and ovarian cancer
The average woman will consume (that's right, eat!) up to 4 lbs. of lipstick in her lifetime. Many brands of lipsticks have been found to contain lead and other heavy metals that may lead to or contribute to neurotoxicity, thyroid dysfunction, reproductive issues and act as hormone disruptors.
The main ingredient that makes mascara black is Carbon Black. Carbon Black is a powder produced by the incomplete combustion of carbon-based products such as coal tar and has been linked to cancer and negative effects on organs.   And did you know that Carbon Black is also used as a filler in tires?
The average woman uses 12 products every day that contain over 150 ingredients according to the Environmental Working Group (EWG)
It only takes 25 seconds for our bodies to absorb what we put onto our skin – think about the body lotion and sunscreen you are putting all over your body and it's absorption.
I know, this is pretty crazy.  The good news is the European Union has banned close to 1,400 chemicals in personal care products.  Unfortunately Canada has only banned 600, and the U.S. even worse at only 400 toxic chemicals.  It's shocking about the complete lack of fulsome regulation in both Canada and the U.S. to keep us safe and keep harmful toxins and chemicals out of our health and beauty products.
How can you protect yourself?
So what can you do to protect yourself?  Make the switch and choose clean!  It may seem a bit overwhelming and daunting at first if you think about trying to swap out all the products we use every day.  So instead I'm challenging you start with 1-2 changes and don't try to change everything at once.  Start with the smaller changes that will make a big impact and remember we have to start somewhere and every little bit counts.
Pick 1-3 products you want to swap out to something safer.  By swapping out even one of these six products which seem to be the biggest toxic violators you will make a huge impact to getting safer and healthier:
Lipstick
Mascara
Deodorant
Shampoo
Body Lotion
Sunscreen
These little changes will add up over time and make a huge impact overall and it's also easier on the wallet than trying to do it all at once.
Beautycounter Flash Promo Code
So speaking of your wallet, if you are looking to make the switch one of my favourite clean beauty brands Beautycounter has a special promo going on right now where you can get 10% off when you enter the promo code YFT.
My quest for safer skincare, beauty and make-up products has been a lot of fun and I've learned a lot along the way.  I've learned that I'm not willing to sacrifice our health but that whatever I do use is not only safe but also high performing and high quality.  Beautycounter meets all of those criteria for me!  I don't exclusively use Beautycounter but I do use a lot of their products so when there's a deal like this I do need to share it!  To check out Beautycounter and make the switch to cleaner safer beauty head to this link and remember to enter the promo code YFT.
Happy shopping and stay safe!