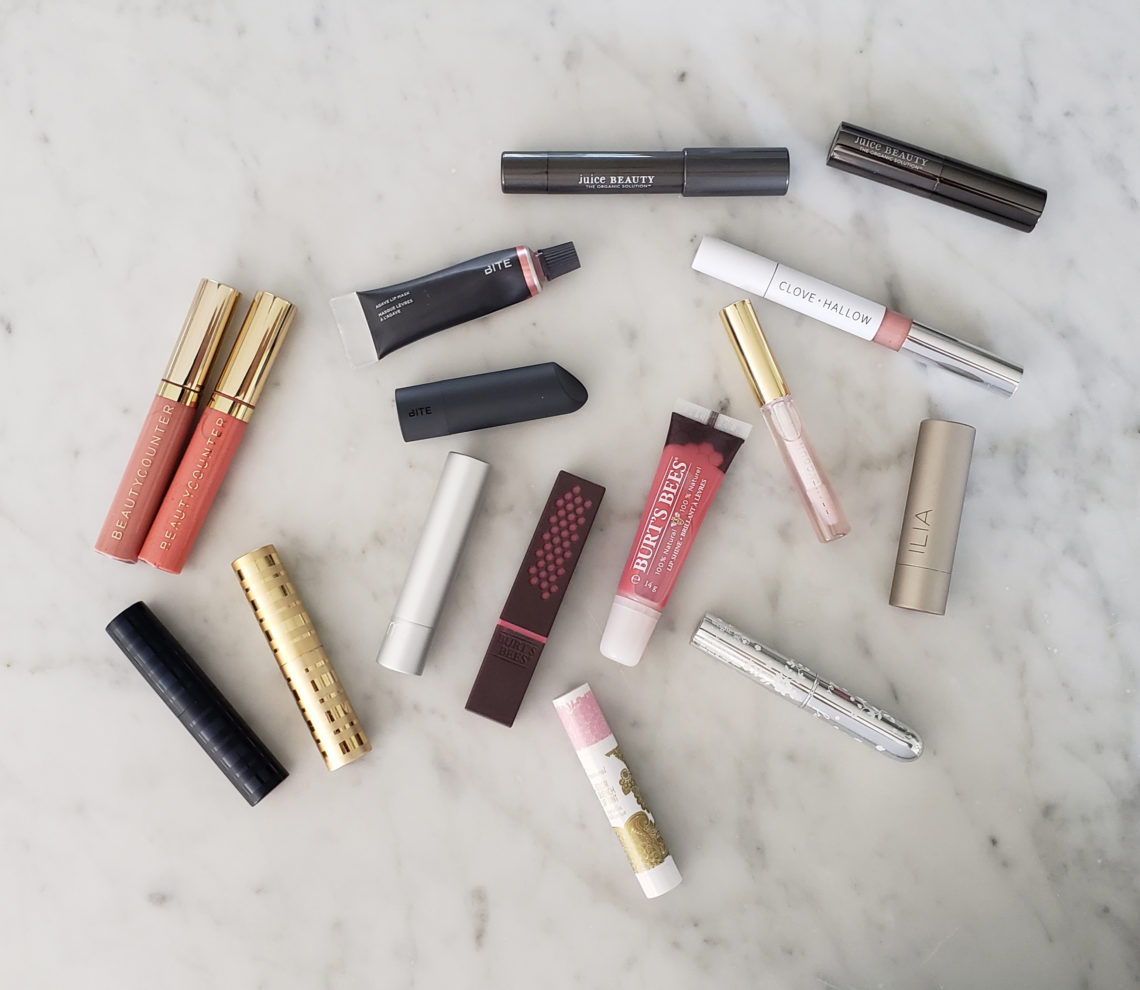 Pucker Up and Make the Switch to Non-Toxic Lipstick!
Happy Hump Day everyone!  It's been so hard getting back into the swing of things this week.  I guess that's what happens after a long weekend!  Hope you all had a great long weekend!  We definitely did…between birthday parties, BBQs and fireworks we also took some time to do a little Spring cleaning and gardening too!  And it also reminded me it's time to do a bit more of a clean up of my beauty routine!
As many of you know, this past year I've been on a journey to find safer health and beauty options for me and my family.  We slowly started doing our research and found a great resource in the Environmental Working Group (EWG).  We discovered that everyday items like shampoo, soap, creams and makeup potentially had toxic chemicals and ingredients that could actually be harmful to us.  And what's interesting is that we often think we are making better choices by choosing "Organic", "Natural", "Vegan" or "Cruelty Free".  But it doesn't actually mean it's better or safer for us – they may still contain toxic ingredients despite these other claims.
I often hear it's too hard to find safer beauty options or that they just don't stack up in terms of performance to their dirty counterparts.  Today I want to talk to you a bit about one of the easiest swaps I've made.  And why it's been so easy is because there are so many really great non-toxic alternatives out there that are actually high performing too.  Pucker up and kiss toxic goodbye! Let's talk lipstick!
So first let's get into why you should make the switch!
Did you know that the average woman will consume (that's right, eat!) up to 4 lbs. of lipstick in her lifetime.  It isn't something that will just absorb into your body by sitting on your lips, it's something you are actually consuming and ingesting!  Many brands of lipsticks have been found to contain very high levels of lead and other heavy metals (like arsenic) that may lead to or contribute to neurotoxicity, thyroid dysfunction, reproductive issues, act as hormone disruptors and even cause cancer.
Based on all this scary stuff I found out, I've thrown out all of the dirty toxic lipsticks and lip glosses and replaced them with safer and high performing alternatives!  My criteria of course was that they would work well, had a variety of colours to pick from, and that they were made from clean ingredients, according to the trustworthy Environmental Working Group Skin Deep database and my trusty Think Dirty app.  Plus now that my little one has developed an interest in playing with mommy's make-up, it has to be safe enough for her to wear it!
I've made it easy by doing all the research for you!  Here's my roundup of some of my favourite cleaner, safer, non-toxic lipsticks out there!  And I've got picks that are accessible (you can even find some of these at the drug store!) and at all price points too!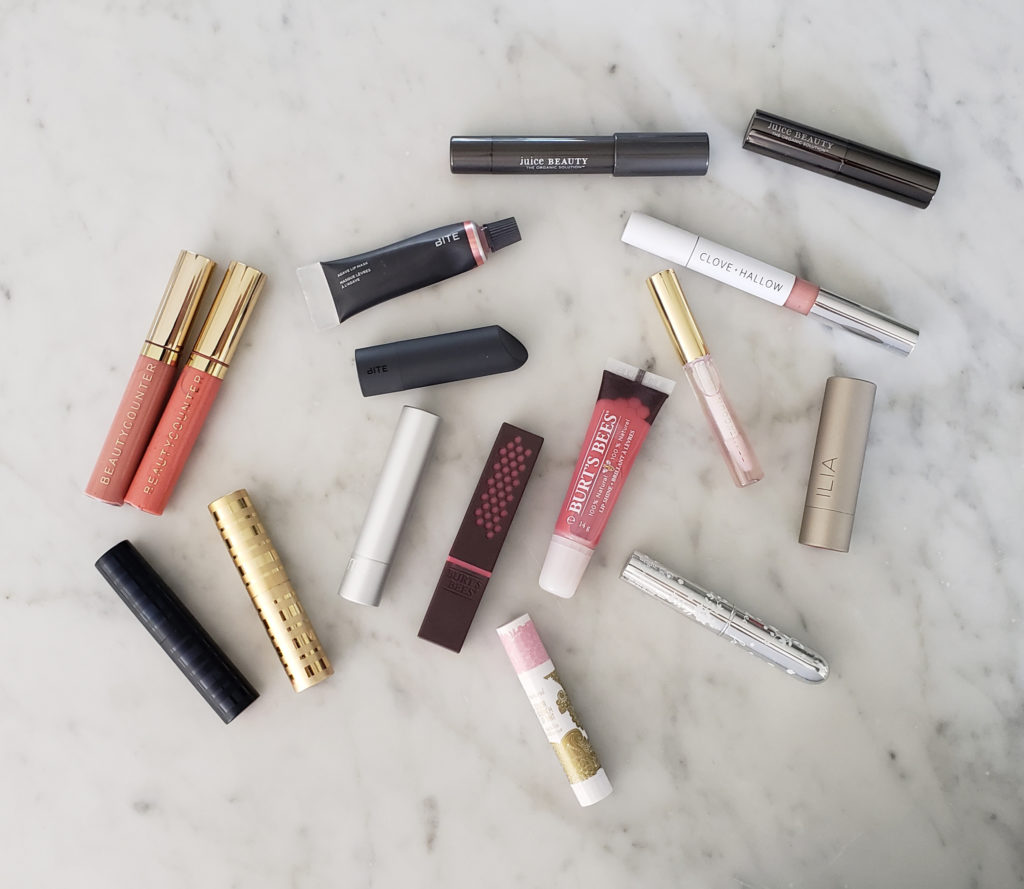 Beautycounter
I was introduced to Beautycounter a bit over a year ago from a friend as I was starting to explore the world of safer beauty products.  I had tried a few other brands and hadn't found anything that was also high performing so I had started to lose hope.  Until I tried this line that is!  I found that I really like a lot of their products and they are just as good as the toxic ones I had been using, minus the toxins of course!  I would say that the Beautycounter lipsticks and glosses are probably my favourite ones out there!  See, you didn't have to scroll through to the end to see my top pick!  My ultimate favourite is the Sheer Lipstick which is the perfect everyday lipstick.  It's super moisturizing and comes in a great range of shades.  As is their Colour Intense Lipstick which I can vouch for lasting through hours of wear, through dinner and even an evening of drinks!  I love the "First DAte"shade in this one! And even through I'm not a huge lipgloss fan, the Beautycounter Lipglosses are great because they are lightweight and not tacky at all.  My absolute fave of all if you're wondering is the Sheer Lipstick in Petal!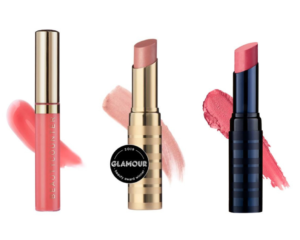 Burt's Bees
For years I've been using the lip balms but just last year they came out with a new make-up line that also included lipsticks and glosses.  The colour range is pretty good and they do go one well! And I love that I can find these at pretty great prices (about $10 or less) at my local drug store and even on Amazon!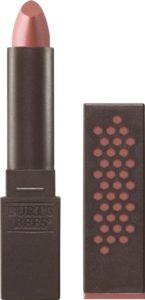 Ilia
I really love Ilia products and the lipsticks do not disappoint.  Again, a great shade range and you can easily find these online at Sephora or on the Detox Market!  I really love the Tinted Lip Conditioners for a nice sheer wash of colour, that's just a bit more than a balm though.  I have Nobody's Baby and love it (very pretty everyday pink).  The Color Block High Impact lipsticks are great if you want more pigment and something longer lasting.  And then there's their regular Lipstick which is moisturizing and provides great colour, though I find there's not as many shades available.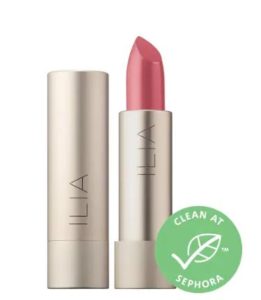 Clove + Hallow
I really like that these are fairly clean in terms of their ingredients.  I had tried some of their other eye products so had to check these out.  I like that the Lip glazes go on really well and their consistency and even packaging really remind me of the the Stila Lip Glazes I used to wear eons ago!  I personally like Bubbly.  The Lip Creme lipsticks are great, very moisturizing and there's a pretty decent (but not extensive) colour range.  I think my favourite is definitely Ballerina Slipper.  They are pretty affordable and you can buy them online at the Detox Market and other Clean Beauty boutiques.
Bite Beauty
I received a Bite Beauty Agave Lip Mask as a Christmas gift from a friend just as I was starting to explore safer beauty alternatives, so you can say it was perfect timing!  It's more of an intensive lip balm with a hint of colour so it definitely is great to renew and moisturize your lips, especially over the winter months.  From there I tried out the Amuse Bouche lipstick too!  Of all the brands I would say Bite Beauty has the most extensive colour range.  I counted 46 different shades just for the Amuse Bouche lipstick! another plus is you can find them online and even in stores at Sephora.
Juice Beauty
I was out shopping with my sister one day and we came across the Juice Beauty display…funny enough my 5 year onld daughter seemed to lead us to it! I really liked the colour range available and had heard great things about them – and it turns out it was all true!  I tried out the Phyto-Pigments Satin Lip Cream which is a bit more pigmented and also the Phyto-Pigments Luminous Lip Crayon which although is a bit sheerer still packs on some colour.  You can find these online and even at your local Murale Beauty Boutique.
100% Pure
Another cult favourite out there that I tried and recommend is 100% Pure.  I checked out the 100% Pure Fruit Pigmented Lip Glaze.  I liked that it was super moisturizing and gave my lips a nice wash of colour.  Plus the colour selection was pretty vast too!  Another one that I really like is the Fruit Pigmented Pomegranate Oil Anti-Aging Lipstick which is a lipstick with benefits!  I like that!  I'm not sure how anti-aging it is, but it definitely is super moisturizing!
RMS
If you're looking for a lipstick that's more of a semi-matte formula that's highly pigmented, definitely check out RMS Wild with Desire,  There's a pretty big colour range and you can pick it up online at Sephora, online beauty boutiques and Murale.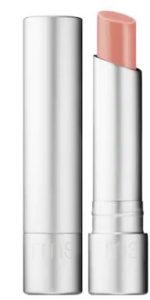 Pacifica
I heard of this brand while I was shopping at my local Healthy Planet and decided to give it a try.  It's definitely on the lower end in terms of price which is nice.  I really liked the Colour Quench Lip Tint for every day moisturizing.  It goes on light and sheer with just a hint of colour.  Plus it smells so good!  And you can't go wrong with the price at around $7.00!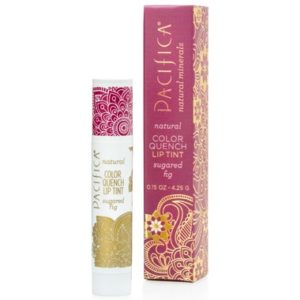 If a lipstick you have or are thinking of buying isn't on this list don't worry.  There's so many out there to pick from.  One of the things that you can do for yourself is to get the information you need to make safer decisions.  Check the ingredients on the labels.  To make it easier check out the Think Dirty app or the EWG Skin Deep site and you can actually search products to see how they've been rated.
I hope this has been helpful and that you'll make the switch to a safer non-toxic lipstick or two!  And don't forget the gloss too!  I'd love to hear your thoughts and reviews too!  Please share in the comments section below!  Until next time, stay pretty and choose safe!