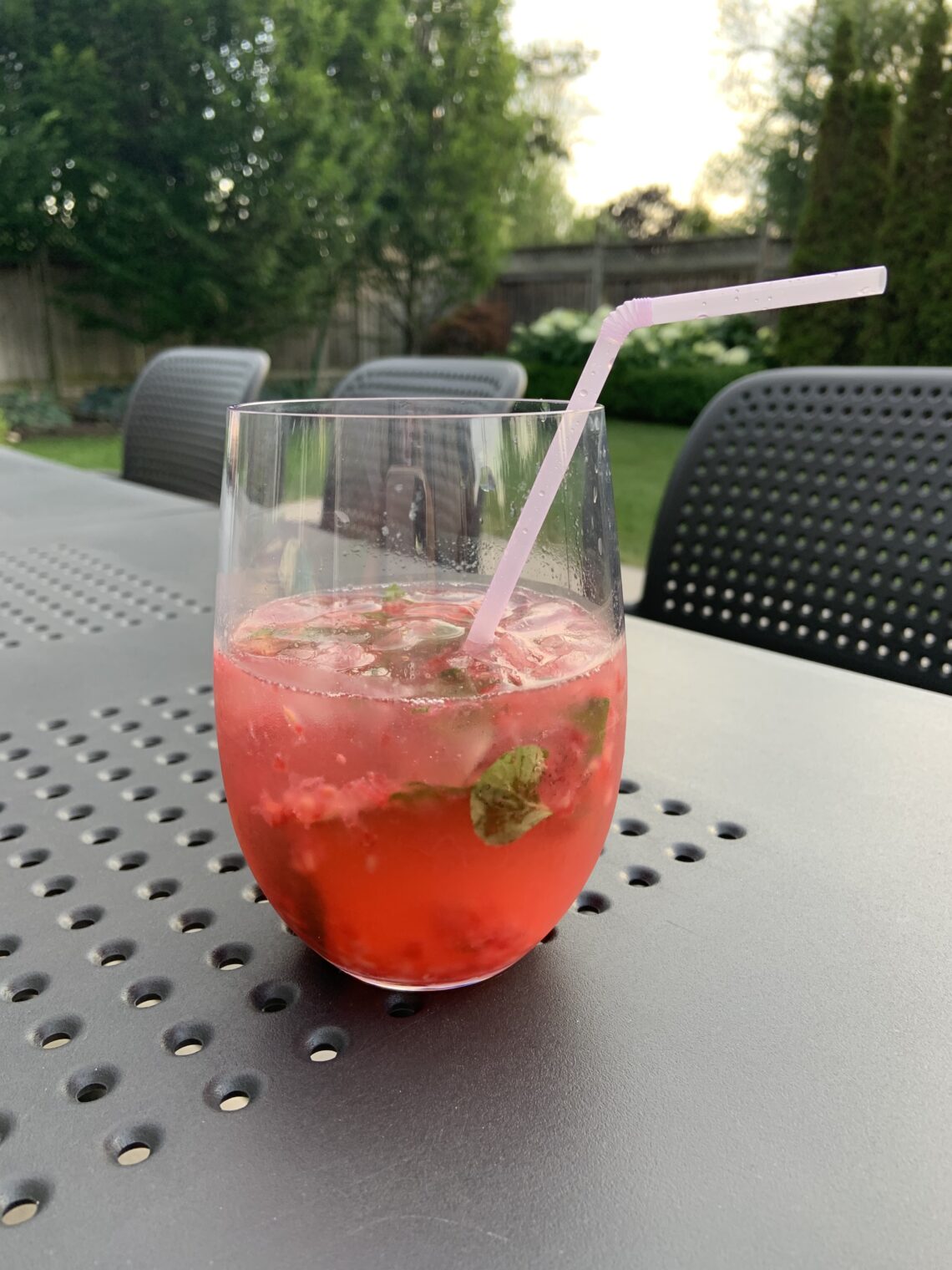 It's the middle of July and it's been hot the last few weeks!  My first time ever garden is growing and the mint has gone wild!  You know what that means, forecast is showing lots of mojitos ahead!!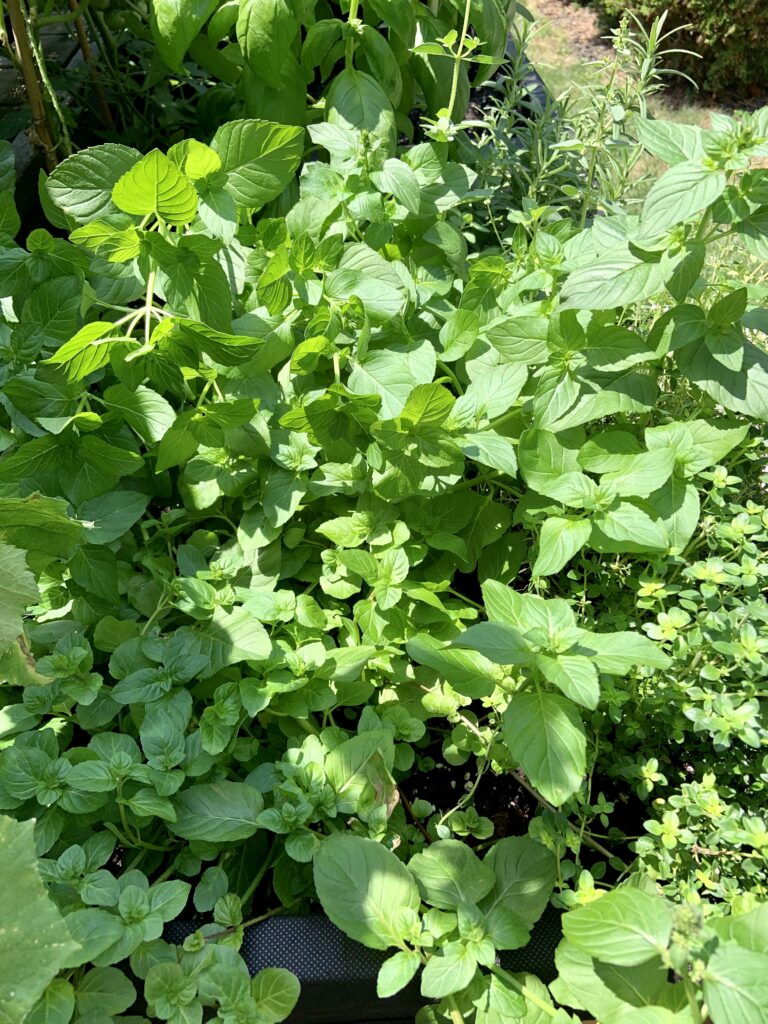 We had a great weekend and decided to put that mint to good use Saturday night!  But decided to try something a little different and am I glad we did!  I made Raspberry Mojitos for the first time and they were so delicious and refreshing.  You can honestly make these with any berries you have on hand but I really like the flavour of the fresh raspberries we had!  I also wanted to see if I could make a skinny version of this summery drink by skipping on the sugar that goes in a traditional mojito.  I've cut out most sugar the last few years and while not all sweeteners are made equal, I do really like Stevia, especially the liquid version.  Warning though, it can be sweet so add a tiny bit at a time until you get to the amount of sweetness you like.  A little here goes a long way!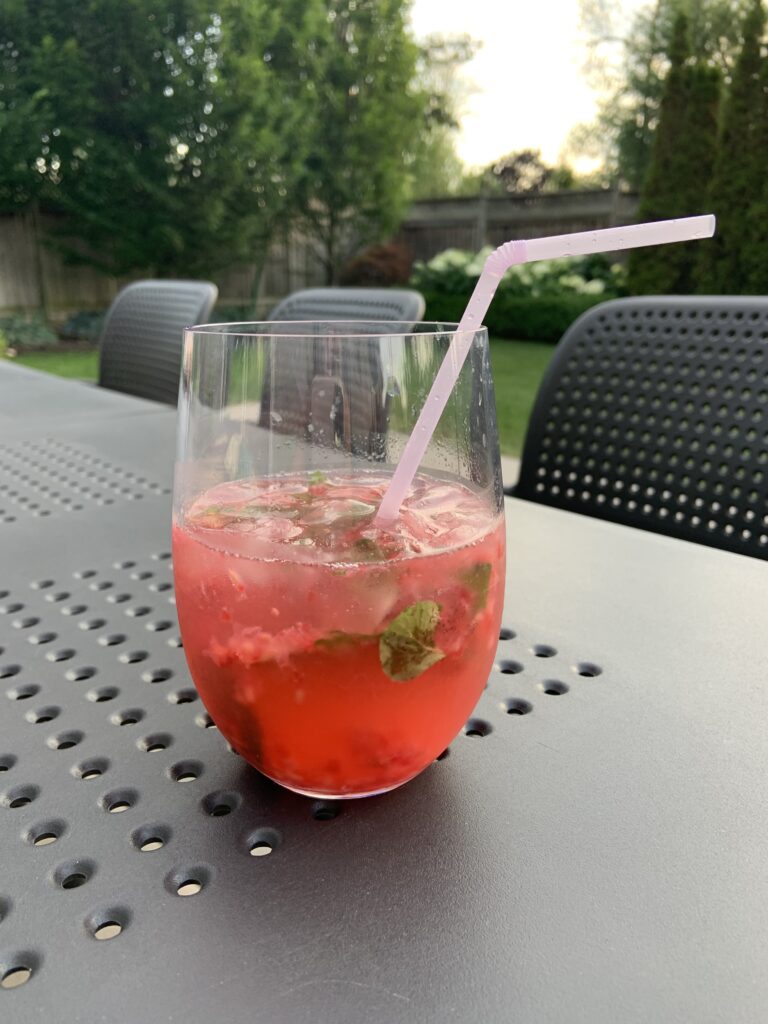 Here's the recipe – it's quick and simple to make!
Skinny Raspberry Mojito Recipe
Ingredients for 1 drink
8-10 mint leaves
8-10 fresh raspberries (just a handful!)
2-4 tablespoons fresh lime juice (2 tablespoons is about 1 whole lime)
1.5 oz. white rum
1-3 drops of a Stevia sweetener (like Splenda Stevia or Sweet Drops Stevia)
club soda
Ice, for serving
Directions
Fill a large glass with ice.
Add mint leaves and raspberries to a cocktail shaker.
Muddle leaves and berries until cut up but not mashed – just until it is very fragrant.
Add lime juice, stevia drops and rum to cocktail shaker. Cover and give a good shake.
Pour into glass.
Add in your Club Soda.
Stir, serve and enjoy!!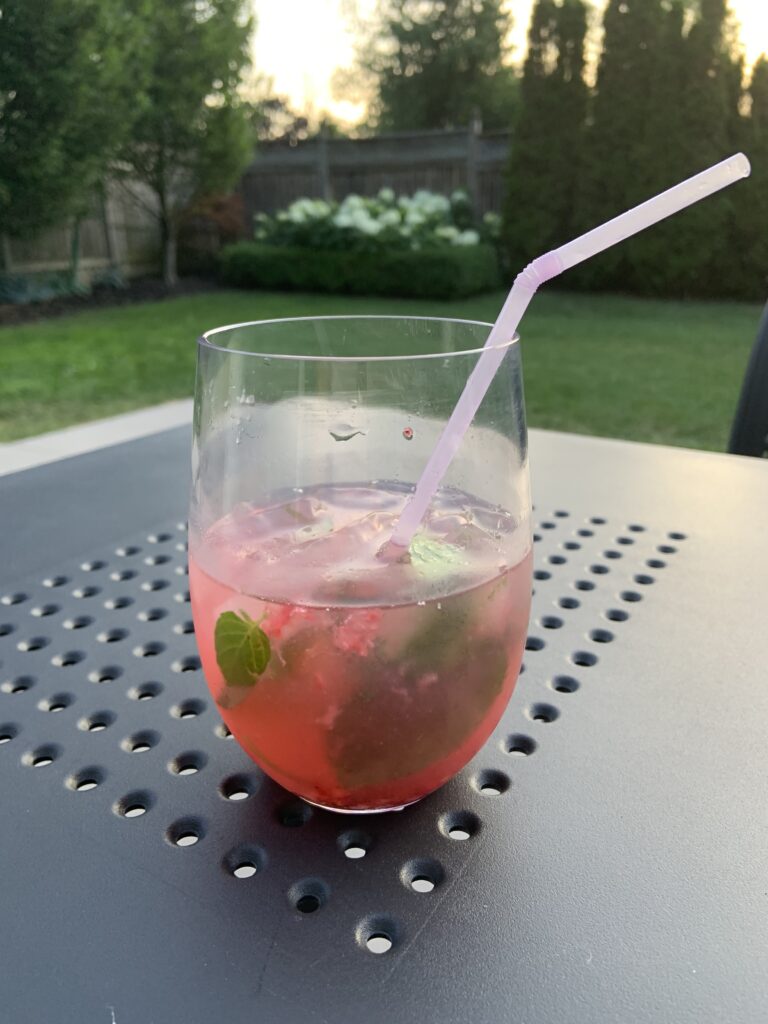 That's it!  Super easy and so yummy!  If you want a classic mojito check out my Easy Classic Mojito Recipe and if you want to make this with regular sugar just substitute 1 teaspoon simple syrup (or 1-2 teaspoons sugar).  What's great about this drink is you can customize it to your taste – add more or less lime juice, mint and even sugar to suit your taste!
These are so good, I just may run out of mint before the summer is over!  Shake, stir and enjoy!