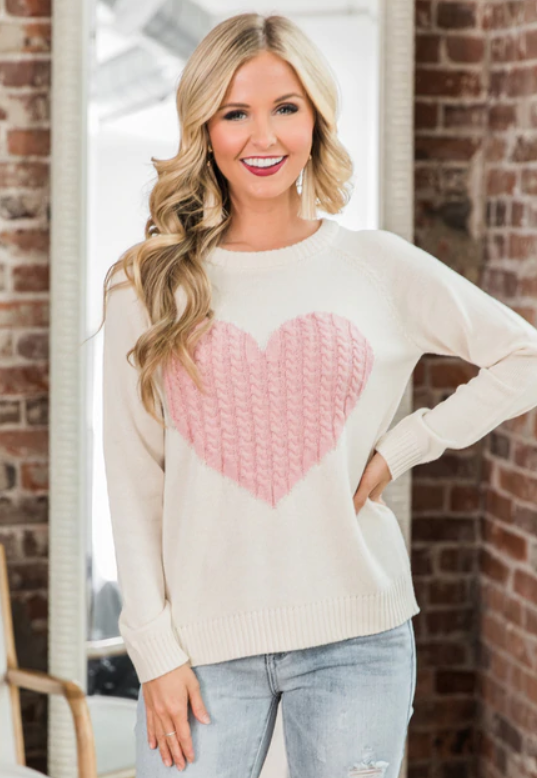 Valentine's Day Date Night Outfit Ideas
It's the month of love and I am so excited about all things Valentine's Day!  Every year my husband and I try to get out for a date night around Valentine's Day, but I'll be honest it usually takes a few tries before it actually happens.  Whether one of the kids gets sick (or one of us), no babysitter or just plain too tired, it eventually does happen, maybe a month or two later!  I don't mind though, I think our best date nights are usually the ones where we're hanging out at home, having a glass of wine and watching a great movie!  And I personally love to celebrate with the kids and my friends too.  So I get lots of opportunity to celebrate all the people I love.  Aside from planning lots of fun Valentine's parties and things to do, I also love looking out for the perfect Valentine's outfit for each of these different celebrations!
What are you wearing this Valentine's Day?  Well I guess it all depends on what kind of date night you're planning on.  Are you going out for a night on the town with your significant other?  A cozy night at home?  Or maybe just a fun casual night out with your main guy?  Whatever you're doing, don't stress about what to wear!  I've got you covered!  Valentine's Day is such a fun time to dress up (or down)!  And there are so many options too – whether it's a red hot dress, a little something in lace or pretty in pink paired with jeans and leggings, or the cutest and comfiest PJs – you are sure to steal his heart, and let's be honest yours too!
Here's a roundup of some Valentine's Day date night outfit ideas for you to check out!
All Dressed Up Date Night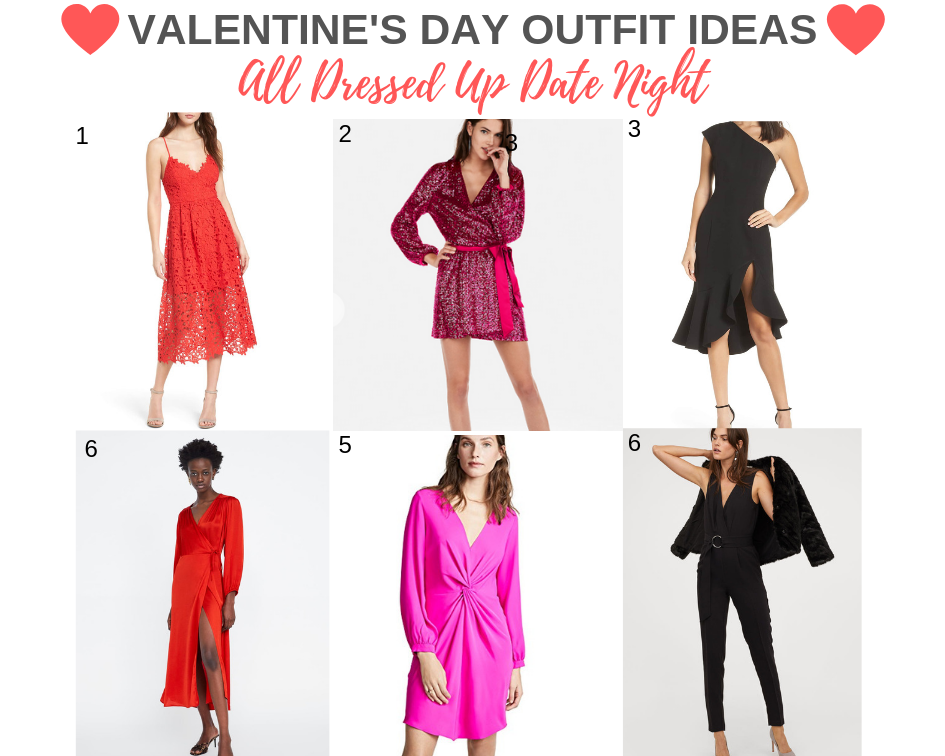 Casual Date Night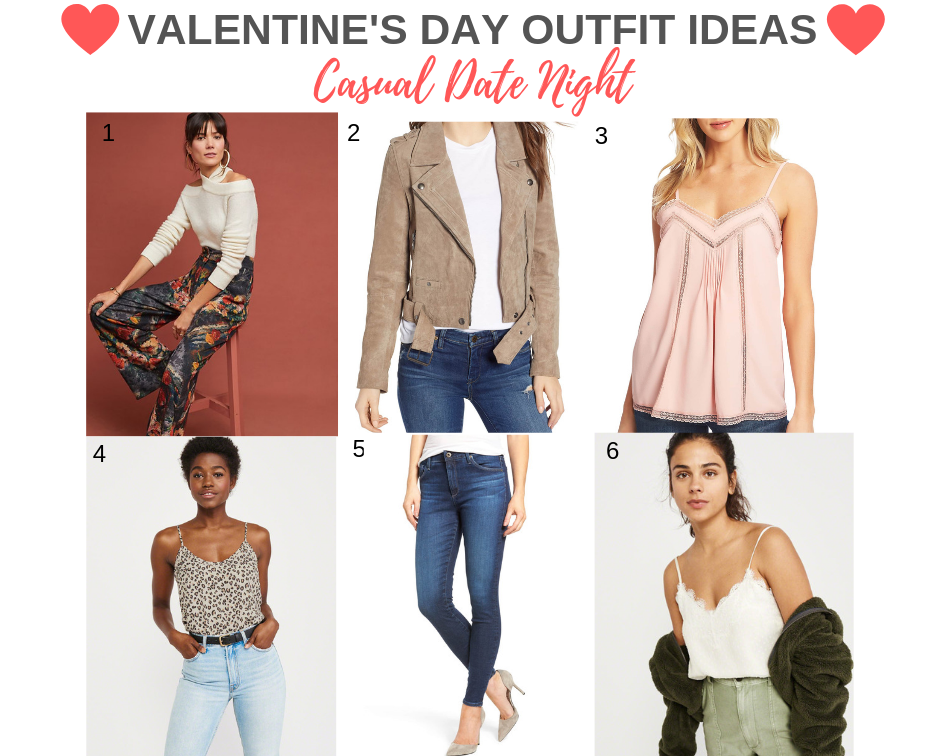 Cozy Night In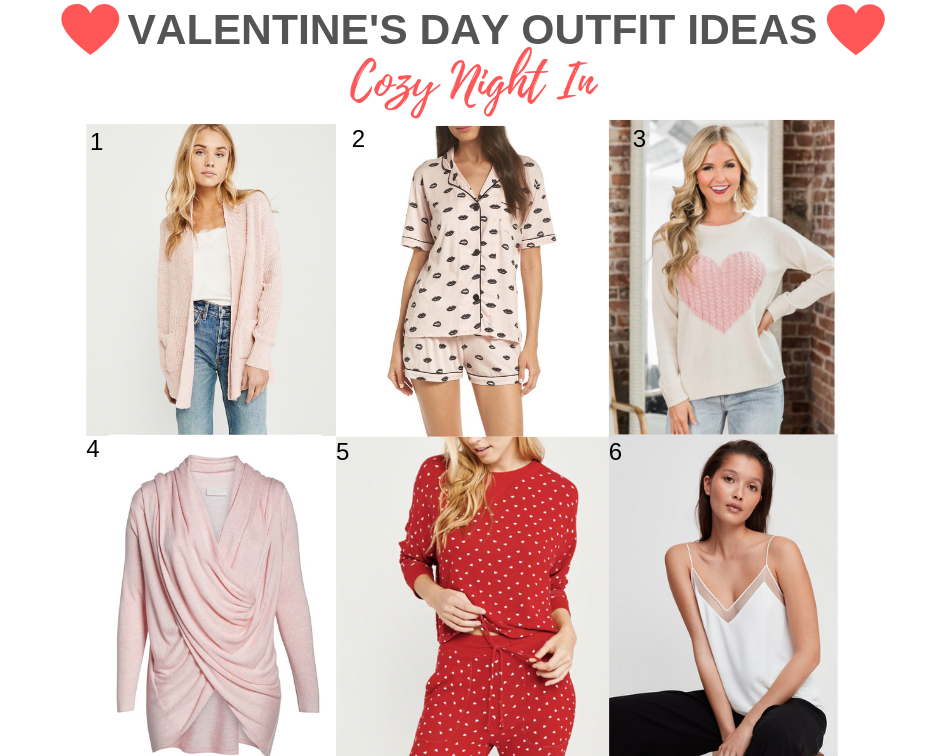 So the hubby and I have made reservations for dinner – fingers crossed we make it this time!  If not, I've already got my Netflix picks and cozy heart PJs picked out!  And to be honest I'm kind of looking forward to it – now if only these kids of mine would go to sleep!!  What are you up to this Valentine's Day?  Whatever you're doing hope it's filled with all the special people in your life and lots of love!!  And some cute outfits too!!
xoxo.
Tammy
Disclaimer: This post contains affiliate links.  If you make a purchase after clicking one of these links I may receive a small commission.