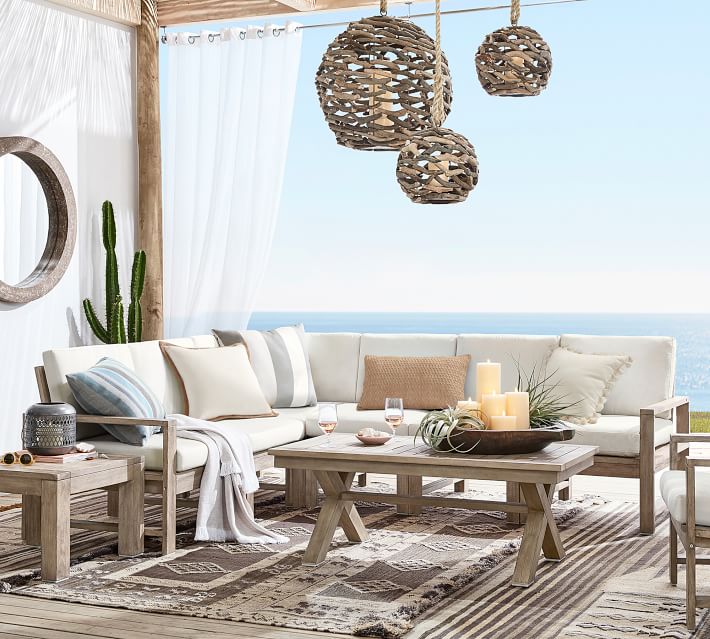 Backyard Inspiration: Creating Our Outdoor Oasis
We're only a few weeks into the summer and already it has become for us the place to be!  especially this year where we aren't going anywhere and there will be no vacations, our backyard needs to be our getaway and outdoor oasis.  While I love it out there, our patio set is starting to show some wear and tear.  Understandably so, it's about 10 years old and not going to lie my kids love to jump all over it!
With all these sales happening right now and a bit of time on our hands, I'm thinking now might be the perfect time to give our backyard a bit of an update.  Here's what I've got planned!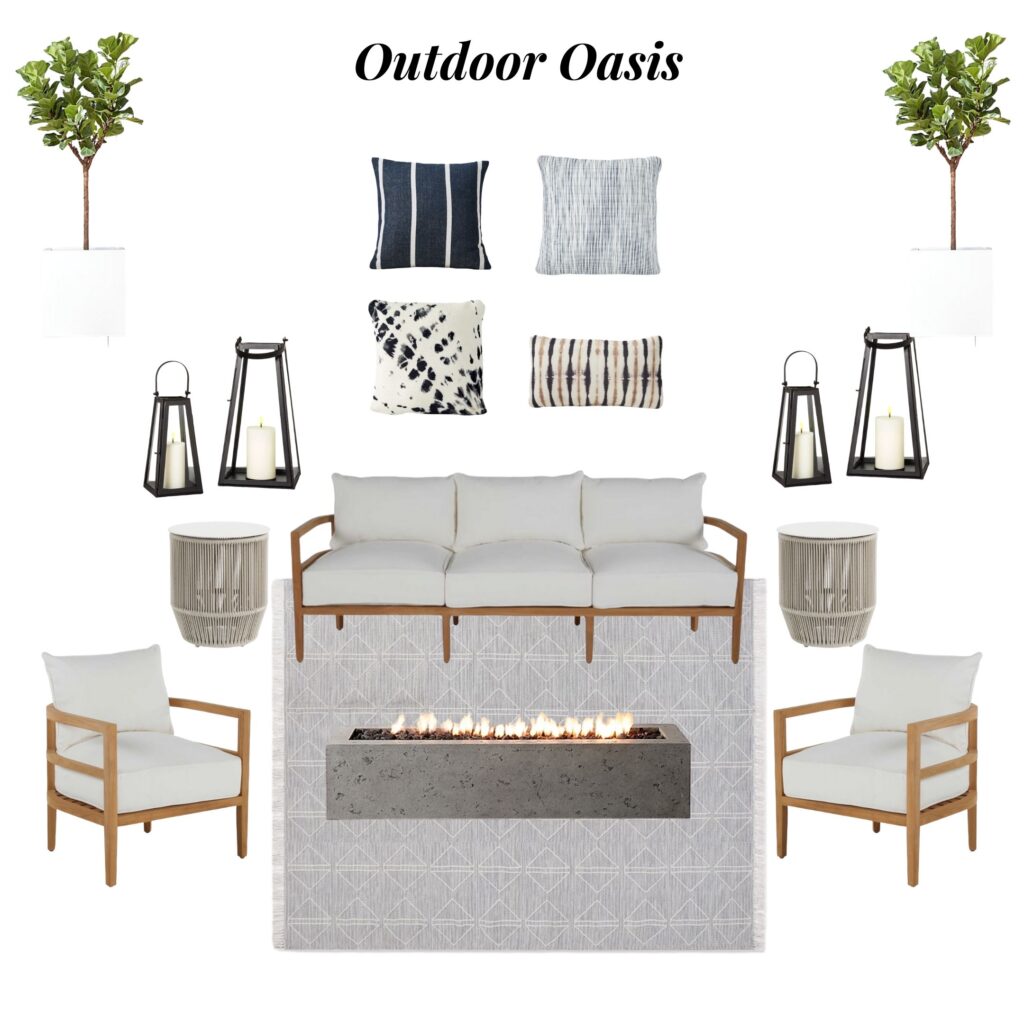 So that's what I'm thinking for our deck and patio lounge area.  I'm really loving the look of the greys and creams and mix of materials like teak, concrete and rattan.  Plus if any year was the year for tie dye this is it! I am so in love with these pillows!!  To shop this look too here are all the deets!
So excited, and since it's only July, we still have plenty of time to enjoy it all summer long and into the Fall too!  Hope this gives you some ideas and inspirations to help you transform your outdoor space too!
Disclaimer – This post may contain affiliate links.  If you make a purchase I may receive a small commission at not cost to you.