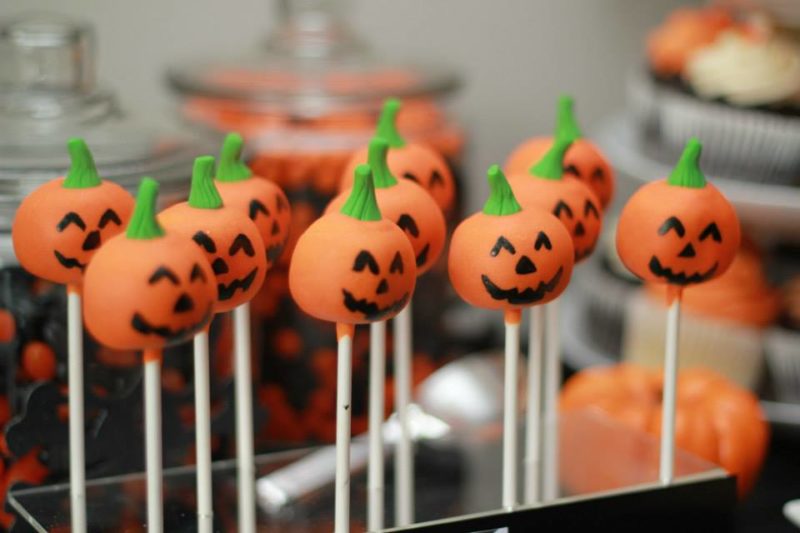 How to Throw a Spooktacular Halloween Party
I think by now you're all in on the not so big secret!  I'm a big kid at heart, I'm obsessed with throwing parties and I have an equally big obsession with Halloween!  So of course, there must be a Halloween party!  And it must be loads of fun for the kids and the adults too!  We're now going on year 7 of our annual Spooktacular Family Halloween party! My kids have come to just expect these parties now and get right in there with me in the planning, the decorating and in all the fun leading up to and at the party!!!  What can I say, I've raised a bunch of crazy party animals in my house!
Halloween is officially next week but we're hosting our annual party for the kids this weekend!  The pumpkins are carved, the witches cauldron is brewing and we are ready to get our BOO on!!  If you're hosting a kids Halloween party this year, don't stress, I've got you covered!  Here are some tips for how to throw a super fun Halloween Party for the kids (and adults too!)!  And guess what, you can make it pretty easy, stress free and on a budget too!
Get them excited with a Spooky Invitation!
I don't know about your kids but mine love it when they get mail, even email these days! It just makes them feel super special! As my daughter would say, "It's fancy"!  I love Etsy and usually find some great printable invitations on there for my parties.  But let's be real there may not be time for the mailed, or handed out invitation right now so head on over to Evite and send out an online invitation!  They have some really great themed ones that you can pick from!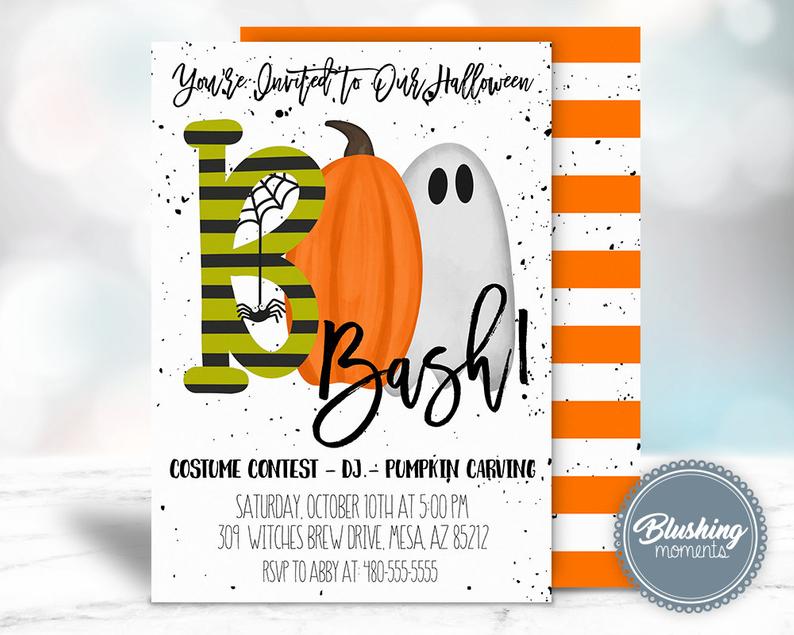 What's your Halloween Theme?
So speaking of theme, I know it's Halloween but picking a theme makes everything a bit more fun, more coordinated and actually much more easier too to pull together!  And there are so many to pick from when it comes to Halloween!  You can go kid-friendly with lots of friendly smiling ghosts, jack o'lanterns and cute cats, or a dark witches lair with witches ready to cast a spell. Or maybe you want to go with a creepy house infected by giant spiders, an asylum, graveyard, a creepy carnival, or possible a gothic glam affair…the spooky list could go on!  Or just go with a standard spooky haunted house and graveyard which is classic and does the trick!  I love to mix it up a bit and since we do go all out we may have a gothic and glam haunted house inside, a graveyard in the front and a fun creepy carnival in the backyard for the kids to play in.  Did I mention even the garage might have a spooky theme this year too??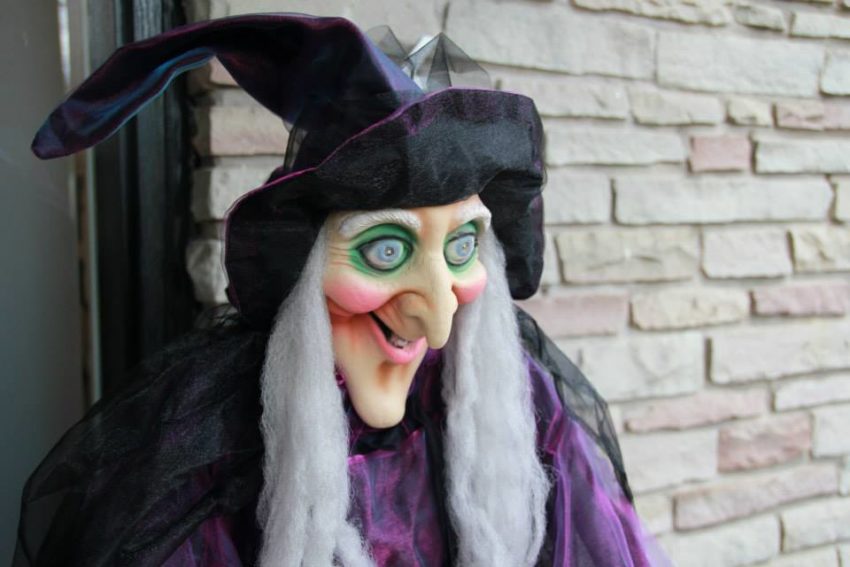 Decorate!
Halloween is such a fun holiday to decorate for, but even more so if you're having a party!  For a kids party I think it's great to stick to the traditional orange and black!  Over the years I have found some great decorations on Etsy, Amazon, Oriental Trading, Aliexpress and even Homes Sense too.  But honestly I think some of my best finds have been at the Dollarama.  I found some really cute signs, pumpkins and creepy stuff too!  So my tip is check out your local dollar store first.  You'll be amazed at how you can make Dollar Store goods looks great!  Plus you can't have Halloween without lots of pumpkins!  This is such an inexpensive way to decorate both inside and out!  The kids and I had a blast decorating this year and spreading lots of spookiness throughout the house!  For more decorating ideas be sure to check out my tips on how to decorate for Halloween!
Eat, Drink & Be Scary
Stick with your Halloween theme and even add in some fun labels for your food and your drinks too!  We usually have Jack's Gutsamole, some Bloody Vampire Salsa, Thai Mummy Fingers (Spring Rolls), Vampire Away Garlicky Caesar Salad and of course our Devilishly Hot Bat Wings!  Get creative and enlist the kids in coming up with some fun Halloween names for your food!  And head over to Etsy for some printable Halloween food labels you can customize and use! We also picked up these great stick on labels for the bar from Party City and this cute banner from Etsy too!  And don't forget a treat for the adults too with a signature party drink!  Get in the Fall mood with one of our favourites a Salted Caramel Apple Martini!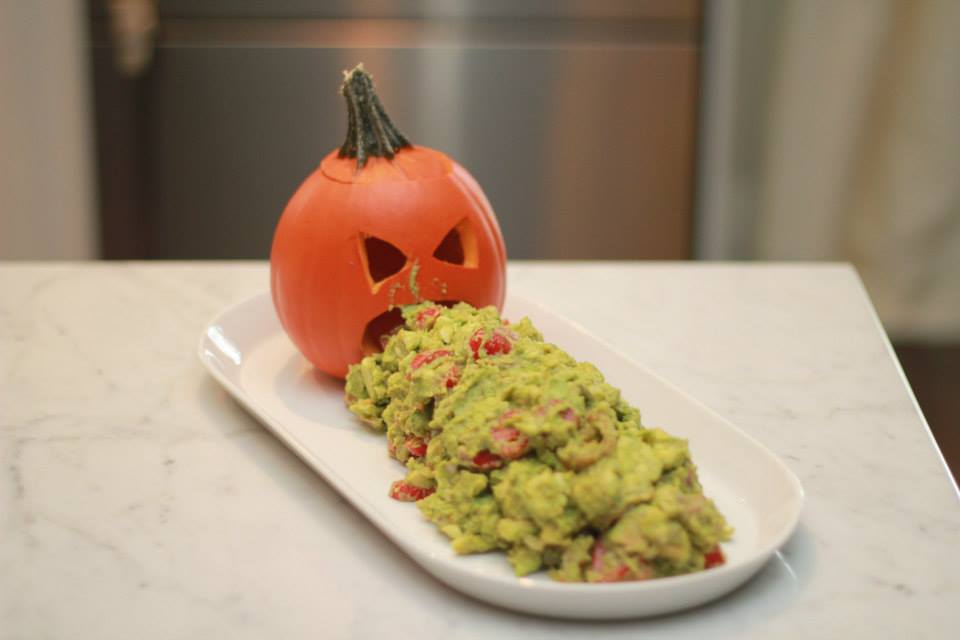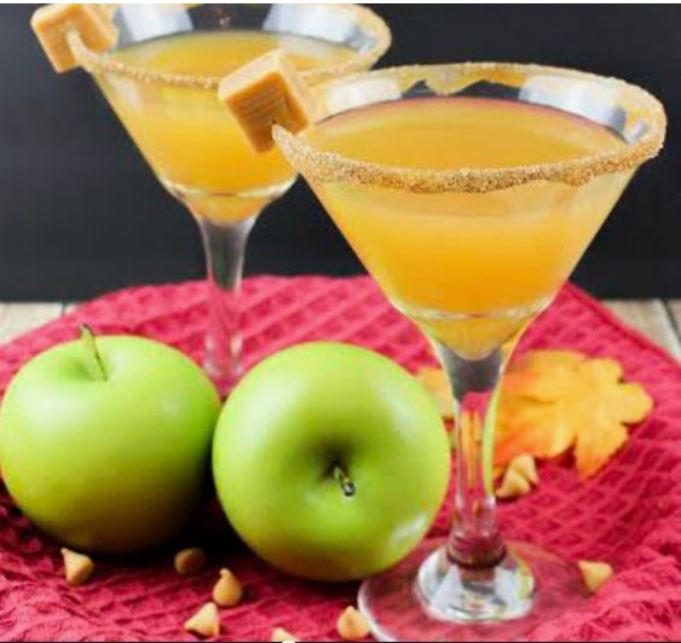 Spooky Treats!
Treat all the kids (and adults too!) to the sweetest and cutest Halloween dessert table!  Set up a pretty display of cupcakes, cakepops, donuts and cookies!  If you're a baker, have fun baking with the kids!  Or enlist the help of your baker friends and family!  My cousin made the spider and mummy cupcakes below and my sister made us donuts as a treat!
And if you're not a baker that's ok, and yes you can do this on a budget.  If you are buying sweets, you don't need to go to a fancy bakery with fancy prices!  This year I went to a few places for all of our desserts including the grocery store and a local bakery that specializes in nut-free goodies for our cake pops! I put the grocery store cupcakes in orange and black wrappers that you can find on Amazon, or at Michael's or even the Bulk Barn.  If you plan ahead you can even get them for really cheap on Aliexpress.  And for the cookies while I am sure you can buy them, we made some using our traditional shortbread recipe that we use for Christmas but we used some Halloween cookie cutters and sprinkles.  In the end it's really about getting a little creative with how you plate and present things.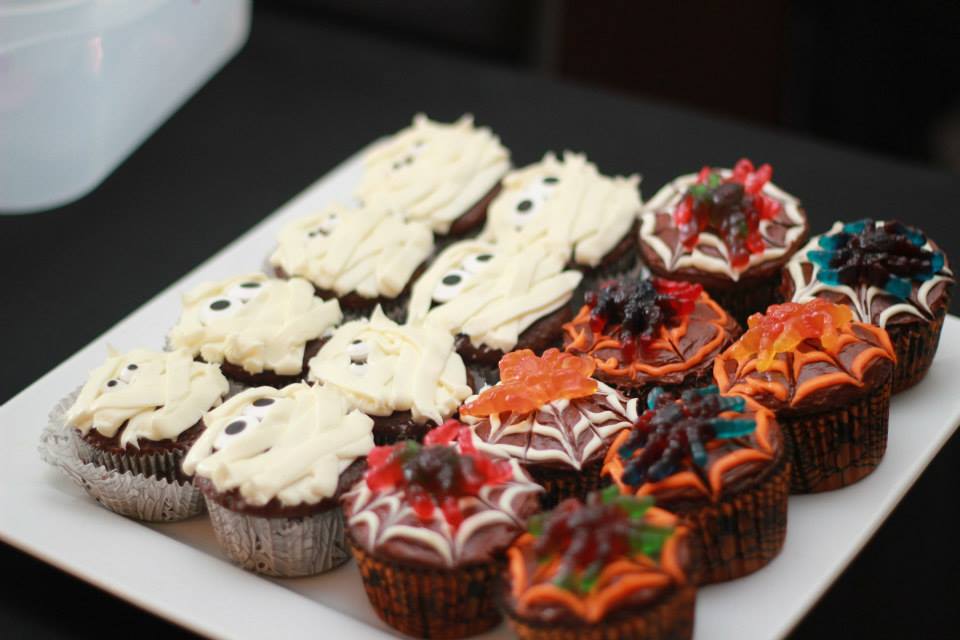 Plan for lots of fun!
Plan some fun activities for the kids to do at the party!  And hey, most of the time the adults get in on the fun too!
Decorate a Pumpkin
Most kids love to do crafts and how much fun is it to decorate your own pumpkin!  We usually buy the small pumpkins for each kid and set up a table with glue, glitter, markers, stickers and other crafting materials for them to use to decorate –no carving here!  You can also find some great decorating kits on Amazon and at Michael's, but again I always say try the Dollar store first.  The kids always have a lot of fun creating their Jack O' Lanterns – and it's usually the first thing they run to do!
Fall Harvest and Carnival Games
Set up a couple tables with classic carnival games like ring toss, spin the wheel etc.  Kids love playing all the games and winning little prizes.  I've bought my games from Oriental Trading and Amazon and have seriously had them now for 7 years!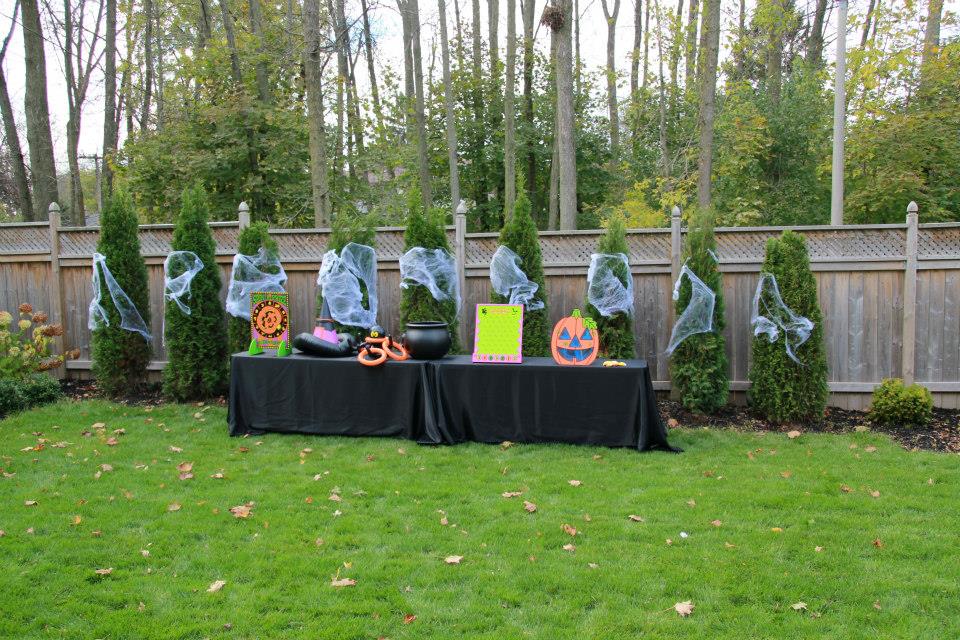 Then when the kids are done with the games round them up for a few Halloween themed carnival games like the Potato Sack Race, Three-Legged Monster Race, Tug of War and the Eyeball Spoon Race.  If it's not too cold out there you can even do some bobbing for apples and even the donut on a string eating contest!
Another fun one the kids love is the Mummy Wrap!  Separate the kids into teams of three and give each team 2 rolls of toilet paper.  The first team to wrap one of their friends as a mummy finishing both rolls wins!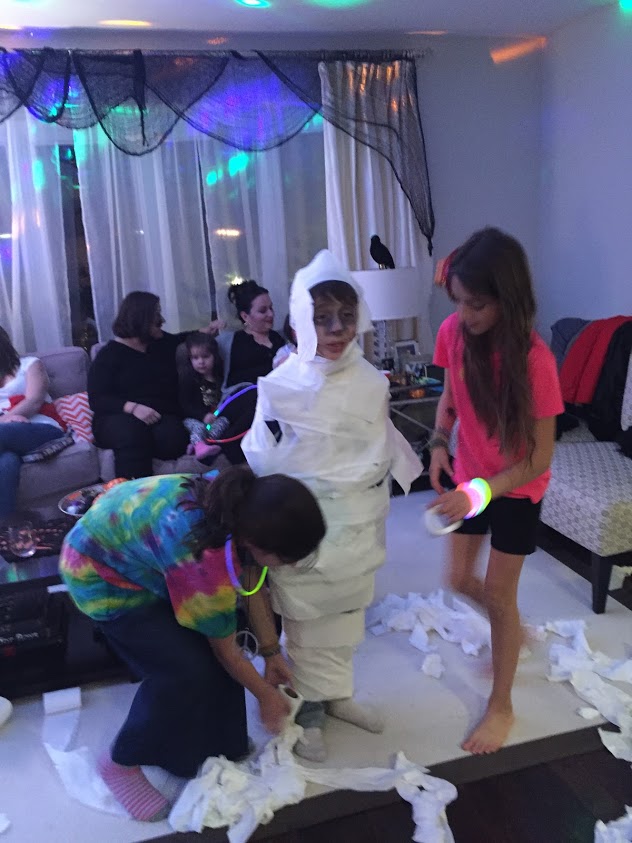 Frankenstein's Mad Scientist Lab
Set up an area in the home (or garage) as a Mad Scientist lab. The kids will get a little spooked and they can test out some of Frankenstein's "body parts" he uses to build his monster!  Set up a table with your "monster – could be a large doll (get creative) under a sheet and then set up an area where the kids need to touch and feel these body parts in the boxes.  Here's a great how to on how to set it up that I had originally found on Pinterest by Lemon Squeezy Home!
Monster Mash Dance Party
Another fun idea is to have a Monster Mash dance party for the kids.  Blast some fun music for them to dance to and pull out the karaoke machine and let them have fun singing and dancing!  Play some Halloween themed music too and they'll be entertained for hours!
Say Boo!  And Cheese!
Set up a Photo Booth for the kids to get silly with!  All you need is an easy orange or black tinsel backdrop and some fun Halloween photo props that you can pick up at the party store or even on Amazon (yay for Amazon Prime!) and you're set! Another idea is to set up your own little Fall scene with bales of hay, pumpkins and skeletons too!  I bought a lot of fun accessories and hats from the Dollar Store and stuck them in a box that we use every year now for our Halloween Booth!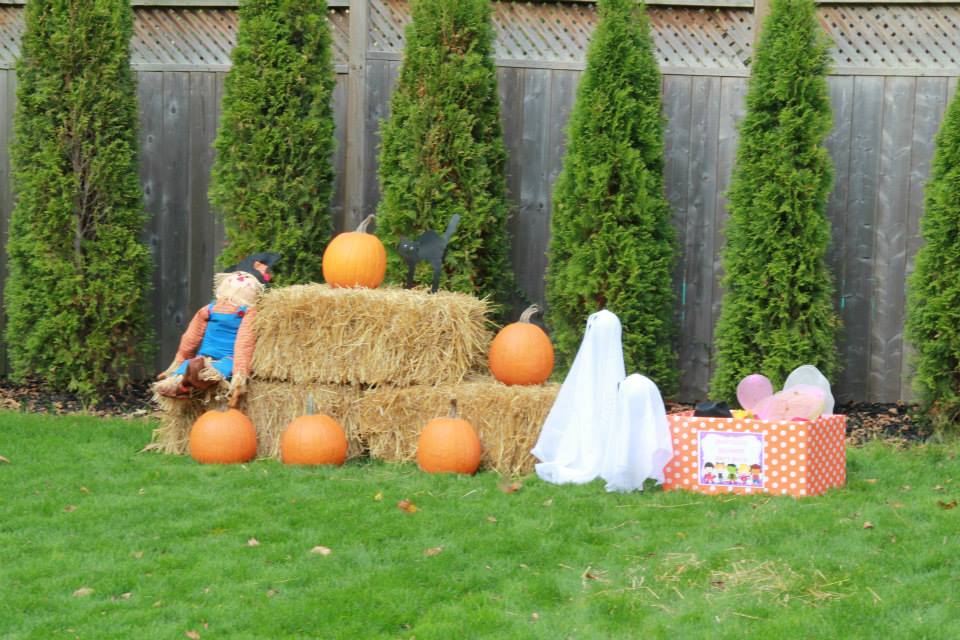 Send them off with a Treat!
All kids hate to leave the party so send them home with a cute Trick or Treat loot bag to say thank you for coming!  If there's anything I've learned over the years, kids love little trinkets that they can play with.  You can pick up some Halloween themed necklaces, rings, sunglasses, pencils, tattoos, erasers at the local Dollar Store – really the list can go on!   And of course all kids love their Halloween candy and chocolate!  Get in the Fall and Carnival spirit and offer up caramel corn, cotton candy and caramel apples too!  We bought the treats and then packaged them up to make them pretty!  Most of the adults have been known to swipe some of the treats too!  Come on, who doesn't love treats!
I hope these tips will help you throw a super fun and Spooktacular Halloween party for all the kids, young and old, in your life!
Happy Halloween!