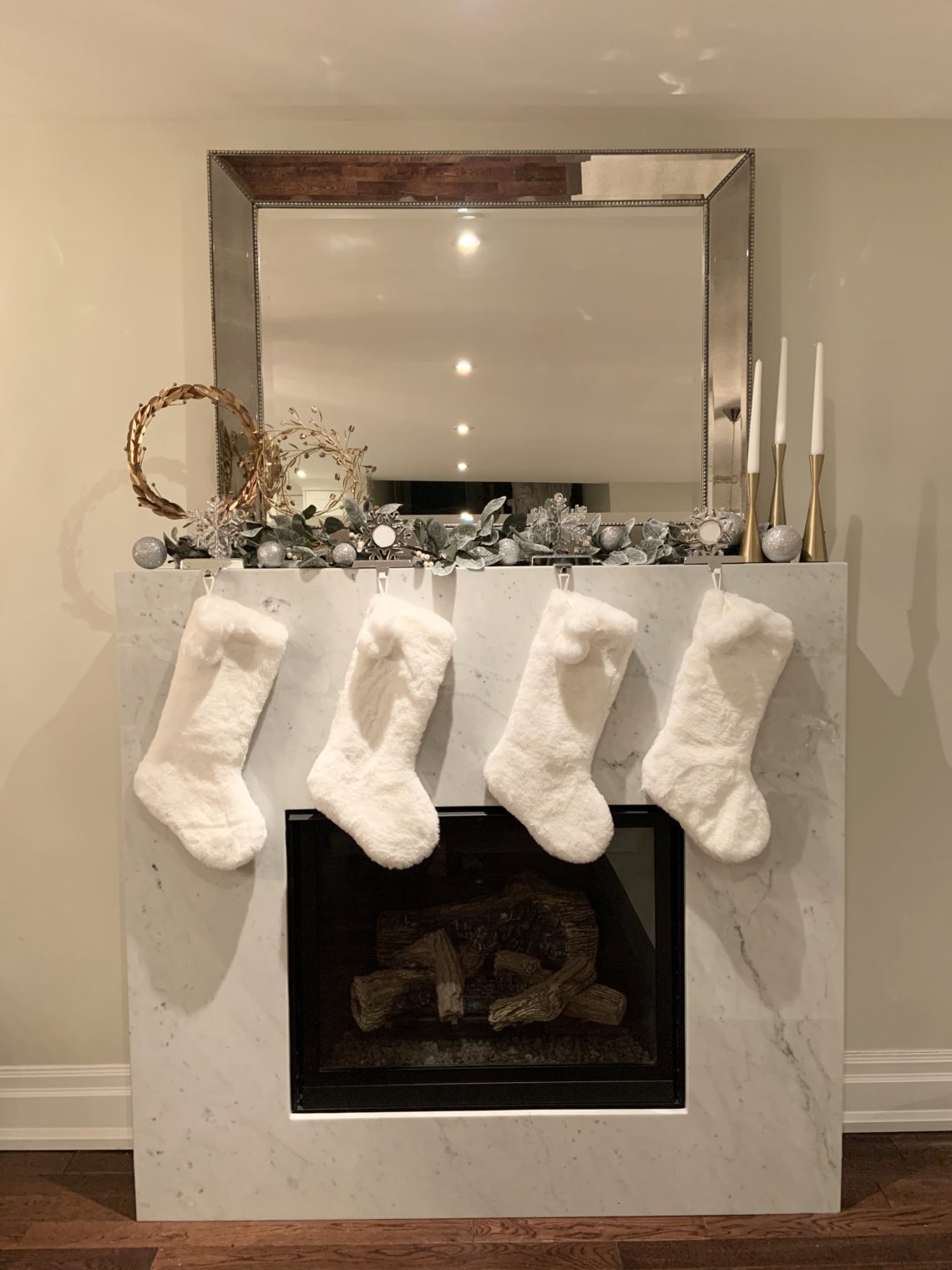 How to Style Your Mantel for the Holidays
Holiday decorating is in full swing at our place this year!  One of the three trees is up!  Yes, I said three – I love Christmas and we do a lot of decorating around here!  While we've got some more decking of the halls to do, today's project was the fireplace mantel.  If you have a fireplace you need to decorate it for the holidays.  It's a must!  I mean, I actually think it's a rule!  Santa does come down that thing right?
Aside from the Christmas tree, the fireplace mantel is the perfect focal point in your home for the holidays.  And it's pretty easy to style up your mantel with things you may already have that you use throughout the year and Christmas décor you already have.  Here are some simple and quick tips on how to style your mantel for the holidays!
Anchor it all with a focal point
Start with a focal point above your mantel.  This could be a large mirror, large piece of art or an oversized wreath.  Or it could be a bit of a combo.  I personally love the look of a large mirror above the mantel with a big wreath hanging from it.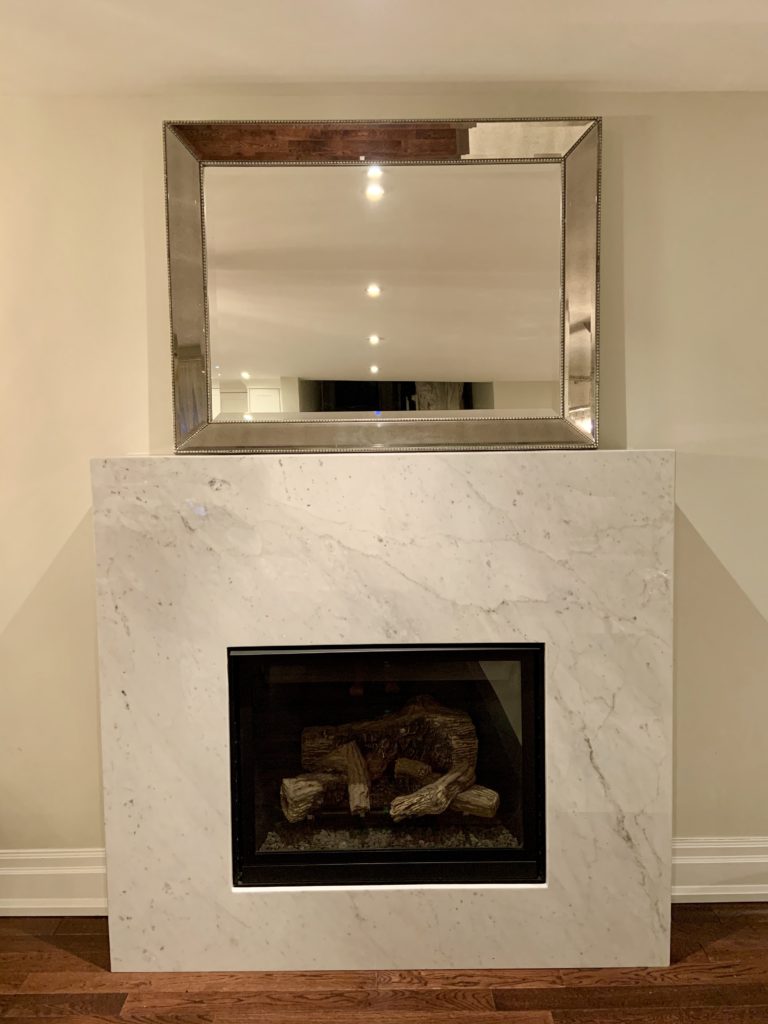 Bring on some nature
Introduce some natural elements across your mantel with the help of a garland or a swag.  Depending on the look you decide to go for you can go with a traditional cedar or evergreen garland or possible go a bit more modern with a magnolia or eucalyptus garland.  It also look great if there's a bit of a mixture of evergreen and either magnolia or eucalyptus too!  While I love the look and the smell of the fresh ones sometimes it's just not practical or feasible, so just look for a really god faux garland like this Magnolia one that I picked up from Wayfair or this Eucalyptus one I found on Amazon.  You can also find cedar look ones at the Bay – but I say wait until Black Friday for a deal!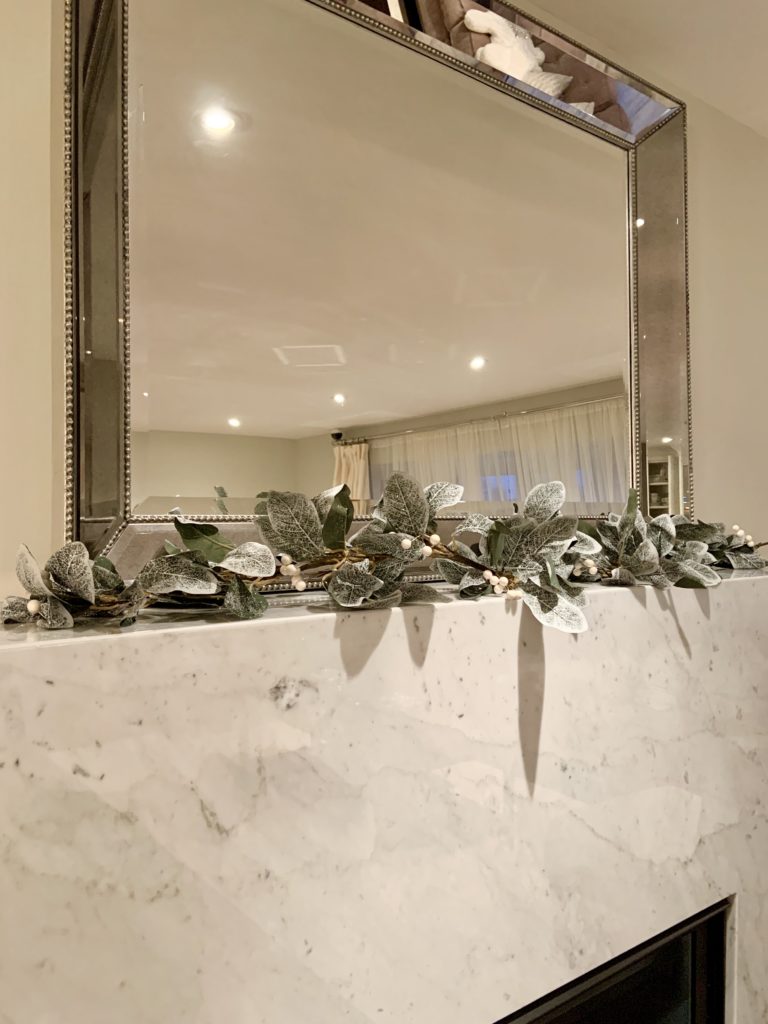 Layer in your decorative objects
Start by adding in your taller decorative objects first.  This includes things like candlesticks, candelabras, pillar candles and vases to provide some height to your mantel.  You can also use mini Christmas trees to add some festive height.  Remember to start from the outside and work your way in with these to ensure also that you are creating symmetry on your mantel.  Or go for a more asymmetric look if you want to keep it casual.  I like to add a bit of a festive touch to the mantel by including Christmas ornaments or decorations on there too.  The key is to stick to a colour palette so it all looks coordinated and cohesive.  And of course include personal objects too like family photos, cards, art and other sentimental pieces too.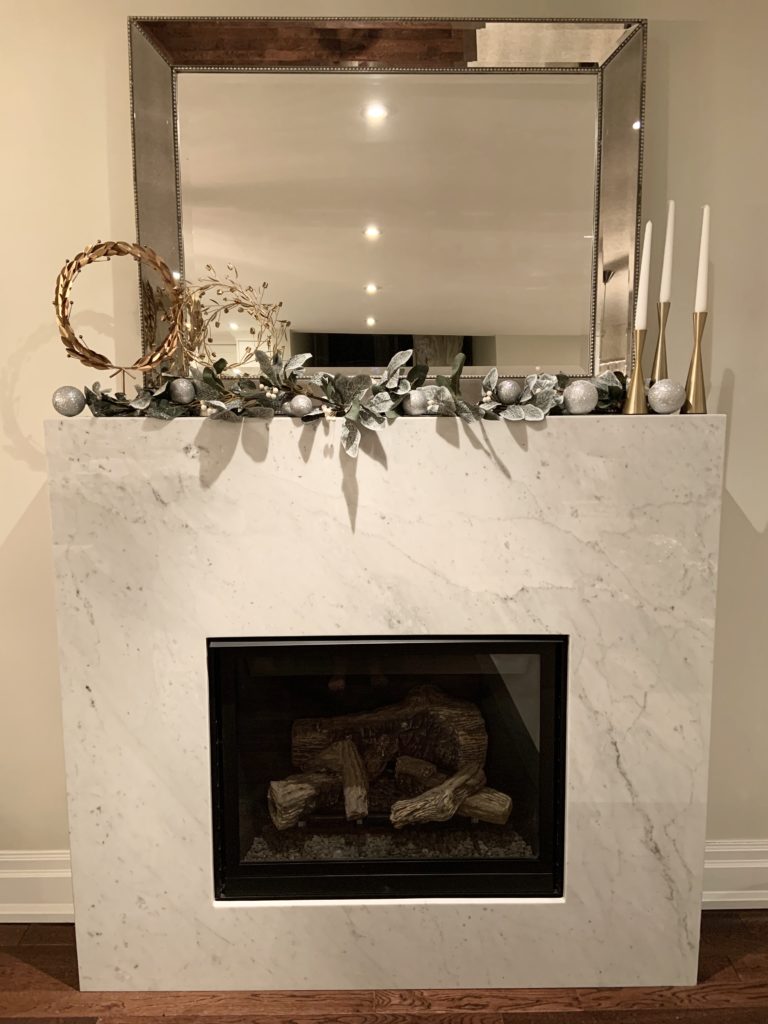 Add some lighting
You may have done this already with your pillar candles or candleholders, but next up let's add some lights to your mantel.  Another pretty way to do this is to add in some fairy twinkle lights.  I love these ones because they're on a timer and automatically shut off.
Hang your stockings
Last but not least get ready for Santa!  Of course no Christmas mantel would be complete for the holidays if we didn't make sure to add our stockings so that we're ready for Santa!  I have a secret – this isn't just for the kids!  I even did this when we didn't have a family yet!  It's tradition! I picked up these cozy and luxe new ones from Indigo this year and the kids actually approved!!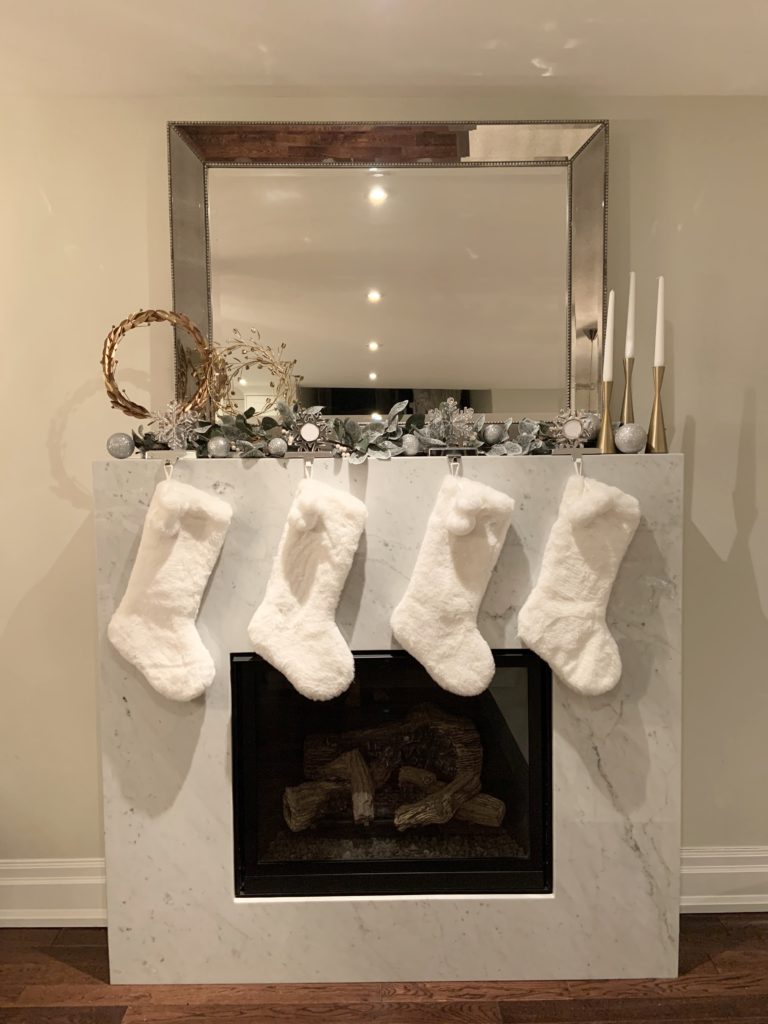 And that's it, a beautifully styled mantel in less than 15 minutes!  All you need are 5 easy steps to style your mantel for the holidays with just a few pieces that you can add onto what you may already have!  Good luck in decorating your fireplace mantel this year, I bet it will look stunning!  I'd love to hear how it turns out