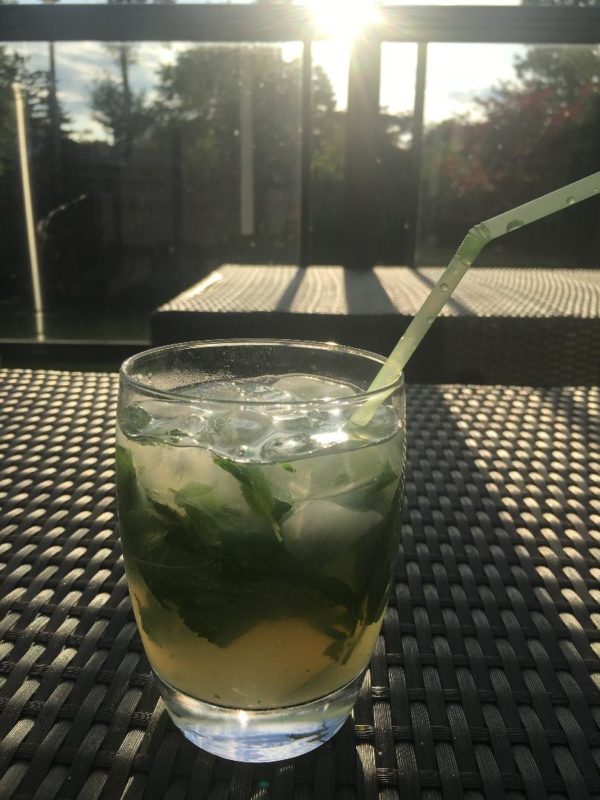 Happy Friday everyone!  Who else is excited it's the weekend!?  And it's summer too so double yay!  It was such a gorgeous day here in Toronto – sunny, bright and hot!  And we spent it with a bunch of kids for our Mom's Awesome Summer Camp Day!  This week's theme was Lego camp and we challenged the kids to build a paradise island out of Lego!
After a busy week and busy day with lots of loud kids, I decided I needed a little paradise island myself tonight!   Havana Nights anyone?  I'm thinking this beautiful hot weather is not only perfect but is calling for a refreshing cocktail!  While I'm usually a Sangria kind of girl, tonight I'm feeling classic Mojitos!
Another perfect cocktail for sitting on the deck, lounging and relaxing!  You can make just one glass, but it's also the perfect summer cocktail for a crowd! So today I'm sharing my Mojito recipe with all of you!  This is the recipe for 1 drink but just multiply the ingredients if you are making a batch! All you need are a few simple ingredients, a couple bar tools, a large glass and ice and enjoy!
Classic Mojito Recipe
Ingredients for 1 drink
8-10 mint leaves
2-4 tablespoons lime juice (adjust to your taste)
1.5 oz. white rum
1 teaspoon simple syrup (or 1-2 teaspoons sugar)
club soda
Ice, for serving
Directions
Fill a large glass with ice.
Add mint leaves and sugar to a cocktail shaker.
Muddle leaves until cut up but not mashed – just until it is very fragrant.
Add lime juice and rum to cocktail shaker. Cover and give a good shake.
Pour into glass.
Add in your Club Soda.
Stir, serve and enjoy!!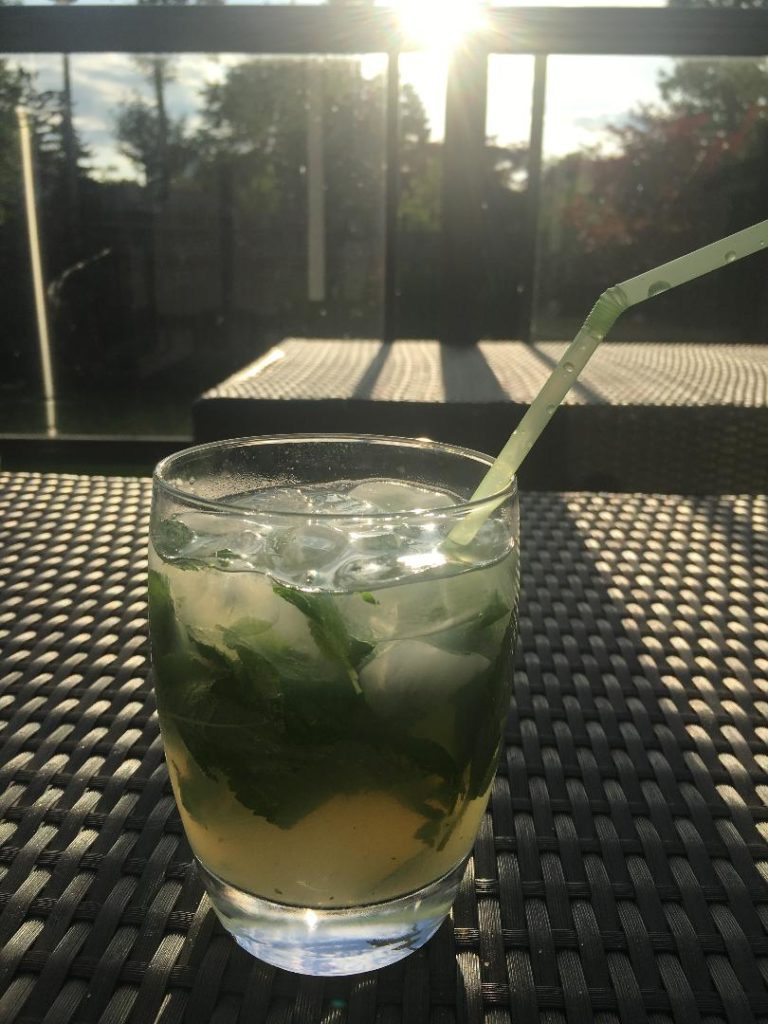 TIPS
You can buy simple syrup at the store or make at home. It's actually really "simple" -I just had to!  Just bring to a boil and then simmer 1 cup of water with 1 cup of sugar until the sugar has dissolved and then let cool and you are done!
Add in different fruit depending on what you have on hand instead of the mint or with the mint and completely change the taste of your mojito!
If you're short on time, or don't have limes, concentrated lime juice works well too!
If you don't like simple syrup for your sweetener, you can substitute with sugar, honey, brown syrup. Experiment and see what works for you!
I'm off to enjoy my delicious Mojito on the deck!  And I'll definitely be making more for next week's Mom's Camp!  Hey – moms need refreshments too!  Let me know what you think!  Have a wonderful weekend everyone!