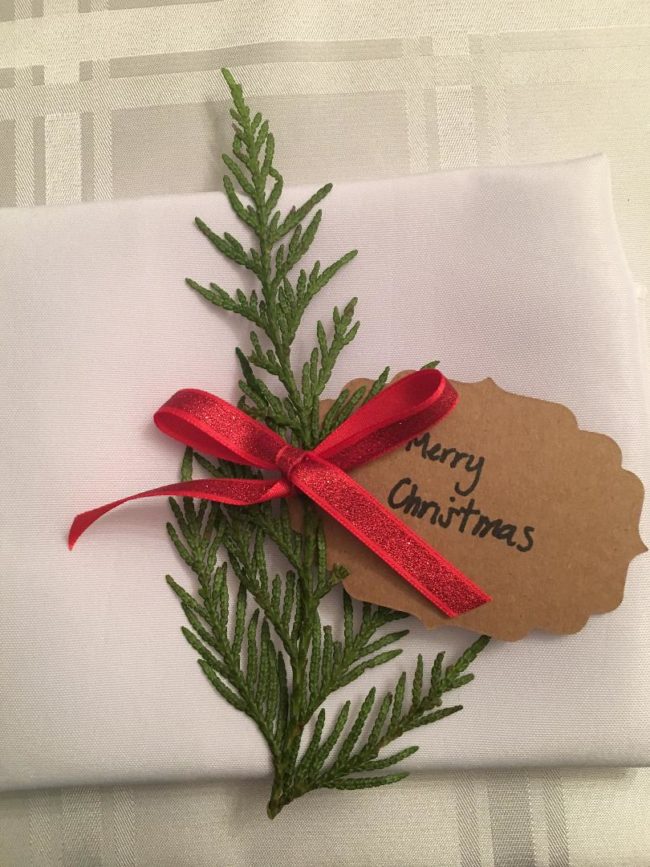 Hosting a Simple & Elegant Family Christmas Dinner
I can't believe that Christmas is less than a week away, can you?  While the shopping is pretty much done, the presents are slowly getting wrapped and we even have fancy outfits for everyone, the real fun at least for me anyways starts now!  It's the most wonderful time of the year and while I love to plan and throw Christmas parties, this is actually my first year ever hosting the whole family for Christmas dinner and I am so excited!  You see I've wanted to host Christmas dinner for like forever, but it's always been tradition to go to my parents.  And this year my mom actually suggested it would be nice to do it at our place since the family is getting bigger and I jumped all over that!
I'll admit entertaining for the holidays can get a little overwhelming and outright stressful at times.  But I can tell you from years of party planning, it doesn't have to be that way!   I'm planning a Christmas day filled with super easy appetizers, lots of delicious holiday themed cocktails, festive music, the most scrumptious dinner and of course all those yummy cookies we baked!  I've pulled together a few tips and tricks I've picked up over the years from the parties we've thrown and from watching my dear mama the hostess with the mostest, that can help make mine and your Christmas dinner stress-free, easy and simple!
Keep the menu simple! 
Don't plan a menu that's so elaborate it has you preparing for days or stuck in the kitchen the entire day and missing out on all the holiday fun!
To start, simple appetizers are the way to go during the holidays. My rule of thumb for a dinner party is to factor about 2-4 pieces per person for every hour before dinner and to stop serving them about 20-30 minutes before dinner so that there's still room for the main course.  Given you don't want to overstuff your guests before dinner, consider offering a variety of light appetizers and depending on how many people you are having around 4-6 different appetizers that include meat, cheese and vegetables and a variety of both hot and cold.
For appetizers I try to keep things pretty easy.  A lot of cheese and crackers, veggies and dip and charcuterie.  But I like to add on 1-3 of my signature appetizers as well.  Consider doing simple appetizers like a cheese board, charcuterie, and a veggie platter as a start. And depending on your group and any dietary restrictions I like to add in a seafood appetizer like shrimp cocktail or smoked salmon which are always great and easy!  Another really easy shortcut is to include a couple of your favourite frozen appetizers like spring rolls, samosas and mini quiche that are so easy to pop in the oven, bake and just serve.  When you pull all that together with 1-2 of your own signature appetizers it won't take a lot of time and will taste and look amazing!  Plus the key here is that most of these can be prepared in advance, even the day before!  For a really simple and delicious appetizer, check out these Cranberry Brie Bites.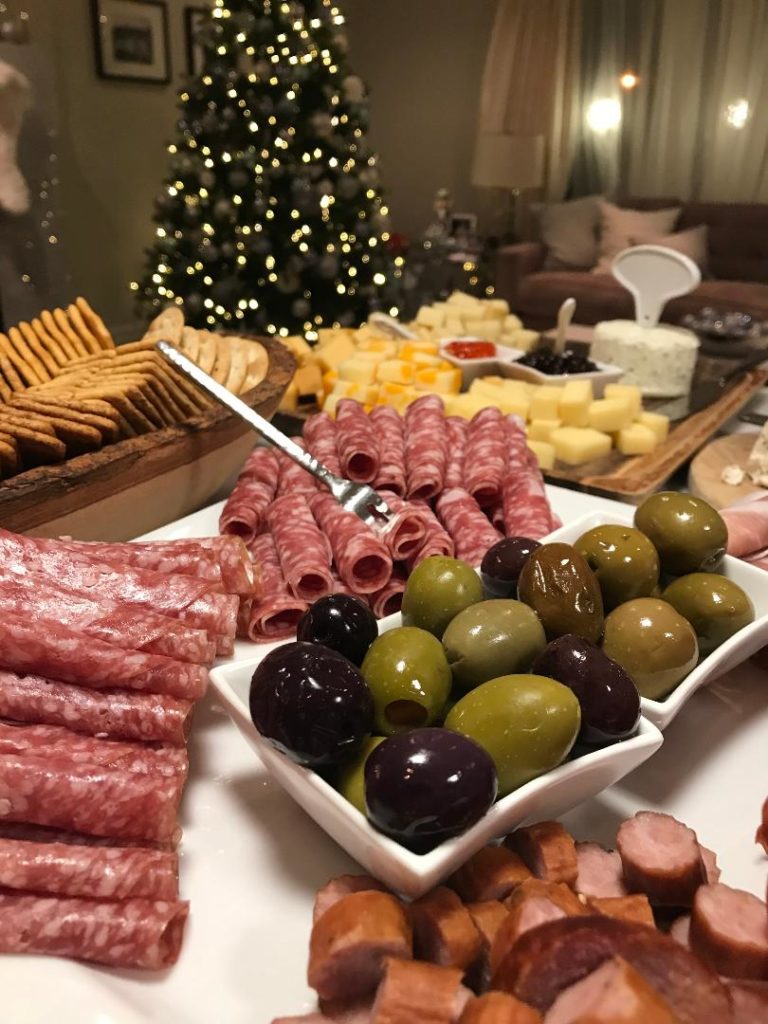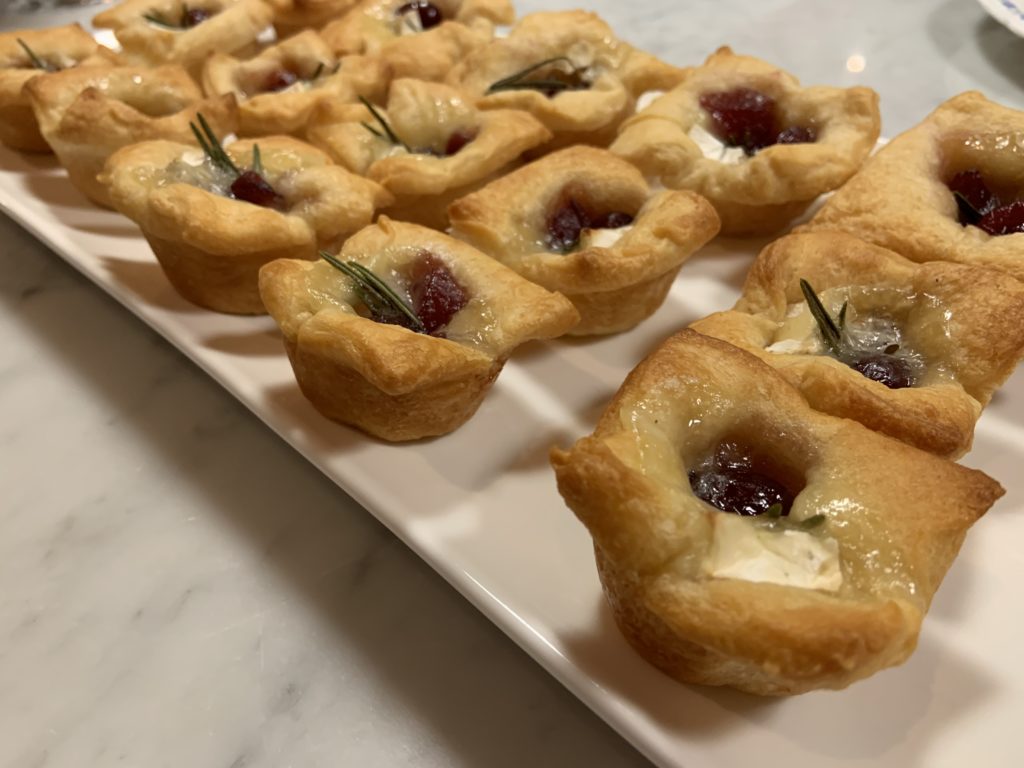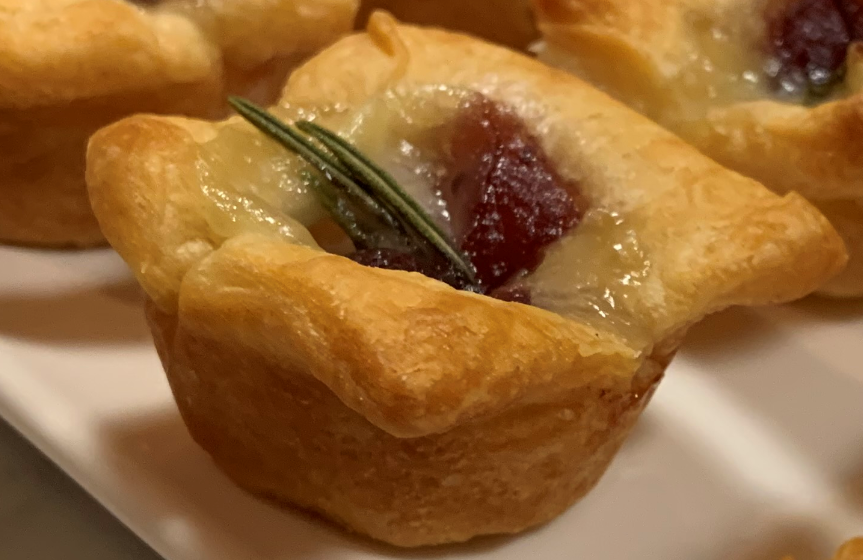 For Christmas dinner, our menu usually consists of a seasonal salad to start, then a main course of Prime Rib or Turkey and a few different sides.  I think when planning a menu this is the perfect formula –   pick one salad, one main dish (meat or other), a starch like potatoes or rice, and 1-2 different vegetable sides and you're done!
Here are a few of my favourite dishes that will be on our Christmas dinner table this year!
Mixed Greens Salad with Pomegranate, Feta and Balsamic Dressing (Goat Cheese works well too and you can eliminate the nuts!)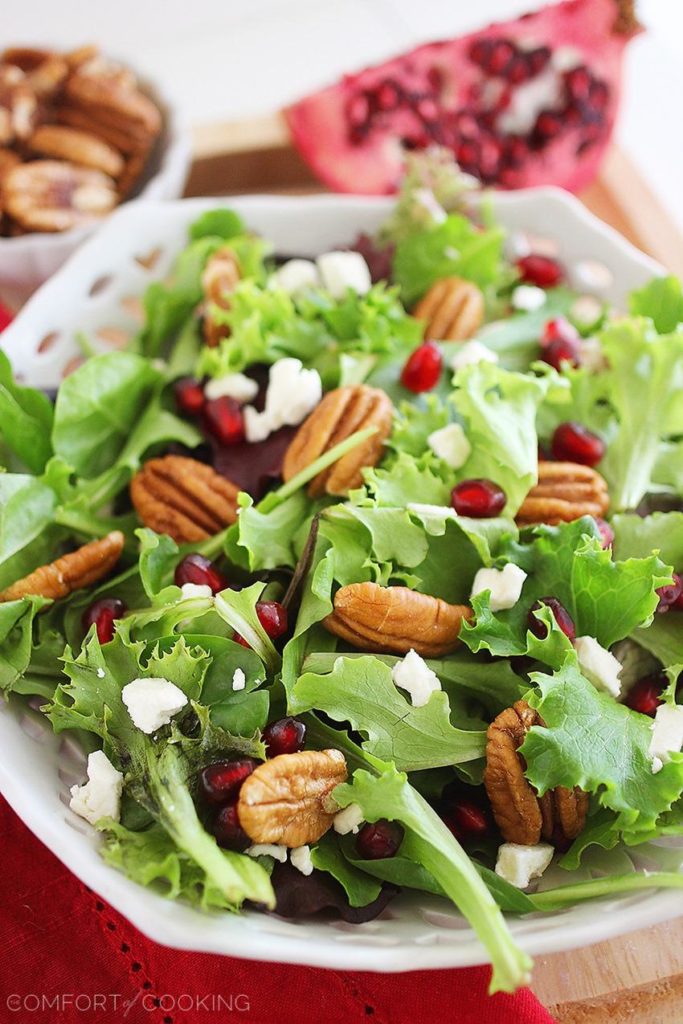 This is probably the closest recipe I could find to our family recipe which I should probably jot down one day – it's all in my head!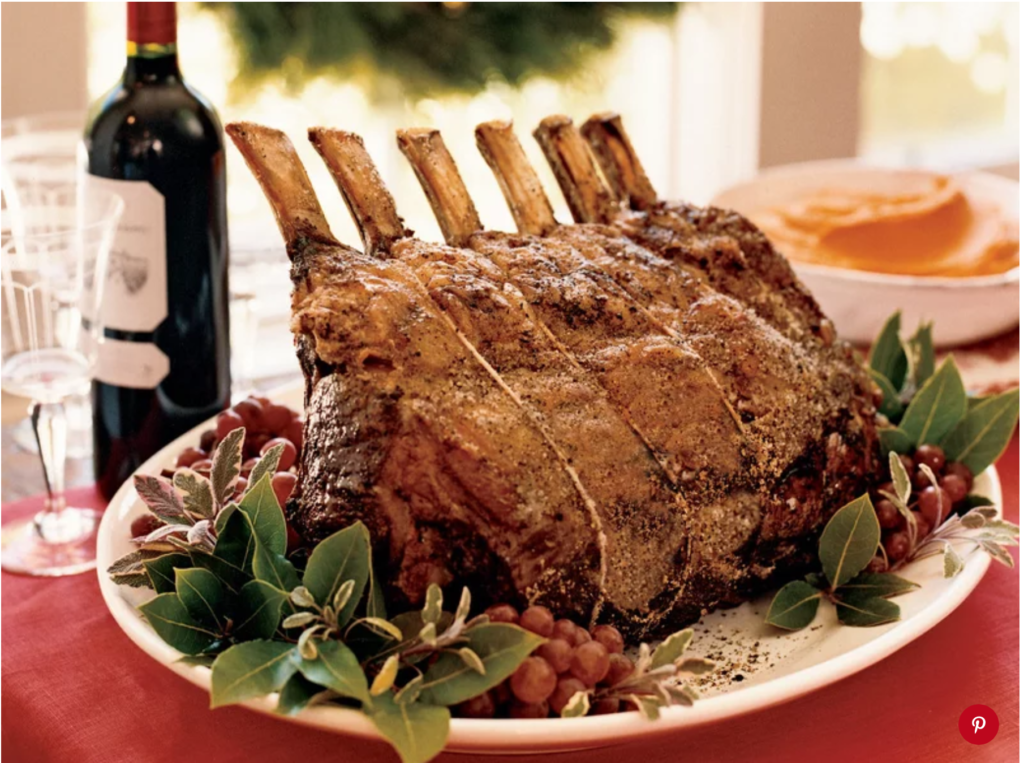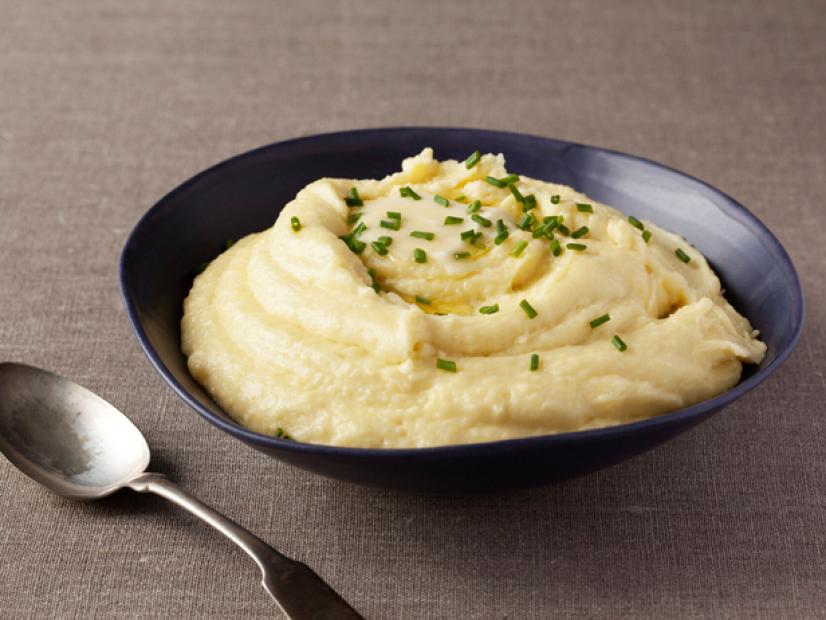 Carrots with Shallots, Sage and Thyme (this one is usually a hit!)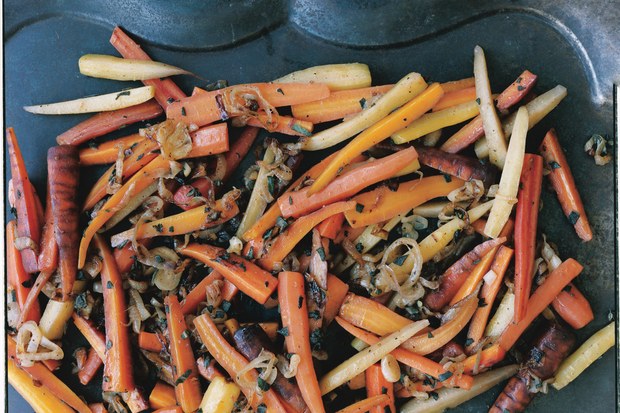 Brussel Sprouts with Butternut Squash and Dried Cranberries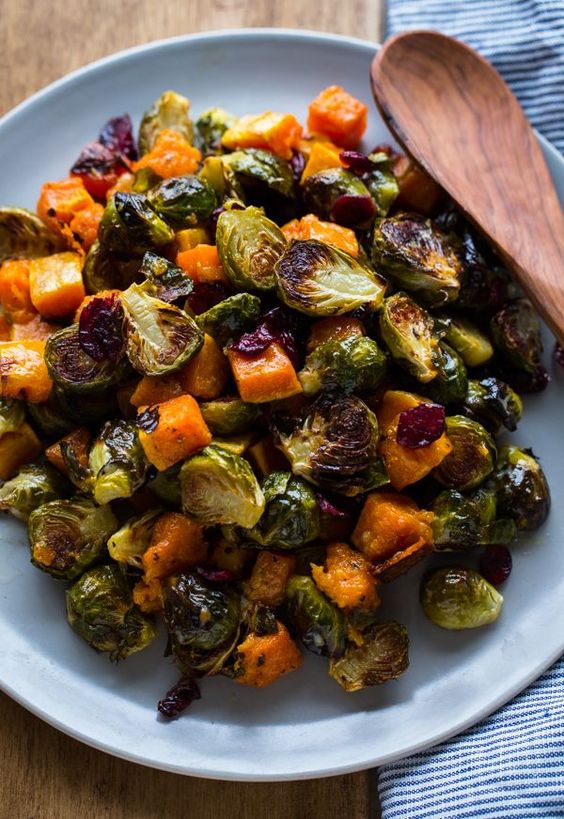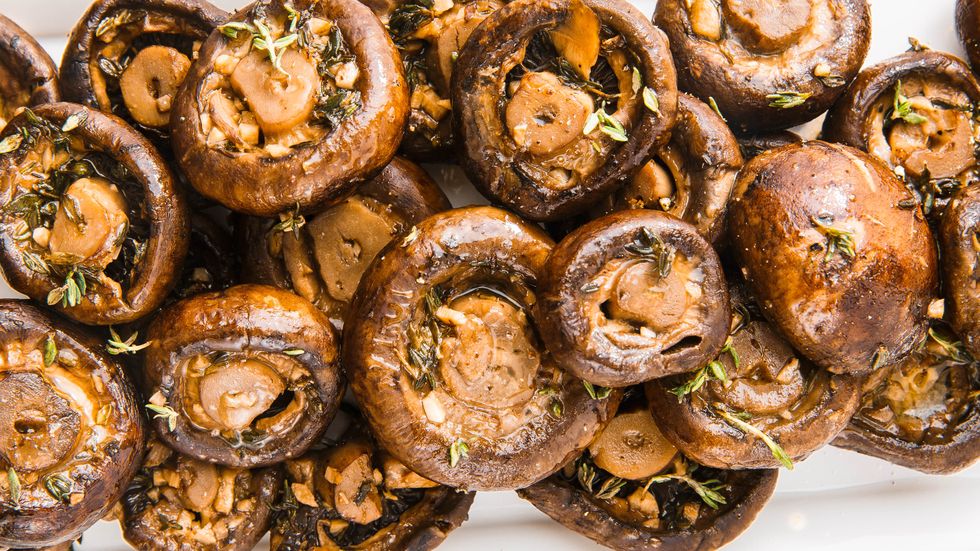 Seems like a lot but the key is prep as much as you can in advance.  Make recipes that you can even make a day before and don't do it all by yourself!  It's usually family and friends coming over for Christmas dinner so when they offer to help, take them up on it!  And when it comes to dessert let everyone bring their favourite desserts and also serve up some Christmas cookies! And dinner is done!
Stock the bar
Once you've figured out your menu, you definitely need to make sure you have a plan for the bar and to stock it! You definitely don't want to run out of drinks or ice!  Stock your bar with the essentials including liquor, mixers and garnishes and ice of course!  I always worry about not having enough and what types of liquor to have on hand.
A general rule of thumb is that your guests will each have about 1 drink per hour of the party.  If you know how many guests are coming figuring out how much you need becomes pretty easy.  What types to stock really becomes more a matter of preference and what your guests typically like.  Another great idea that helps in your planning is to serve 1-2 signature holiday cocktails.  For the holidays I love serving an eggnog martini, winter sangria and peppermint chocolate martini.  What's great with these too is that you can actually prepare some of them in advance so your drinks are ready to go when your guests arrive!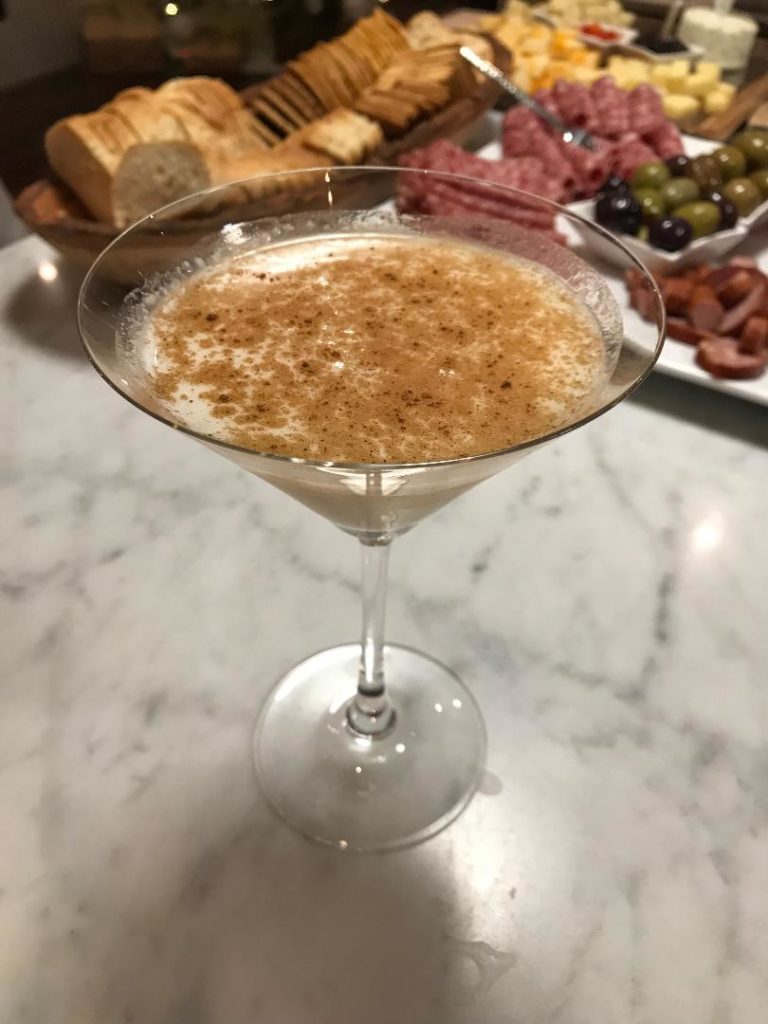 Here's my recipe for our Eggnog Martinis!
Ingredients for 1 martini
1 Oz Vodka
1 Oz Ameretto
1 Oz Eggnog
Pour all ingredients into a shaker with ice.  Shake and serve.  Garnish with nutmeg and a cinnamon stick.
And for dinner don't forget to pick out a couple great wines that you and your family love!  Most dinner guests will have 2-3 glasses of wine over dinner so plan accordingly so you're not caught short!
Plan and Get Your Home Ready!
Ok I know this sounds pretty simple and it is!  The easiest way to eliminate any stress while hosting Christmas dinner is to plan ahead, make that list and check it twice and prepare as much as you can in advance.
Think about how many guests are coming and even the ages too.  Make sure you have space for kids to play especially with their newly opened toys, enough seating and mingling areas for pre-dinner cocktails and appetizers and enough space and seating at the dinner table!  When tight on space I like to set up cute kids tables but in the same space.  It also doubles as an activity and craft table for the kids.
Next think about setting the tone with a beautiful tablescape and place settings.  Put out crisp linens, floral centerpieces and lots of glimmering candles to set the mood.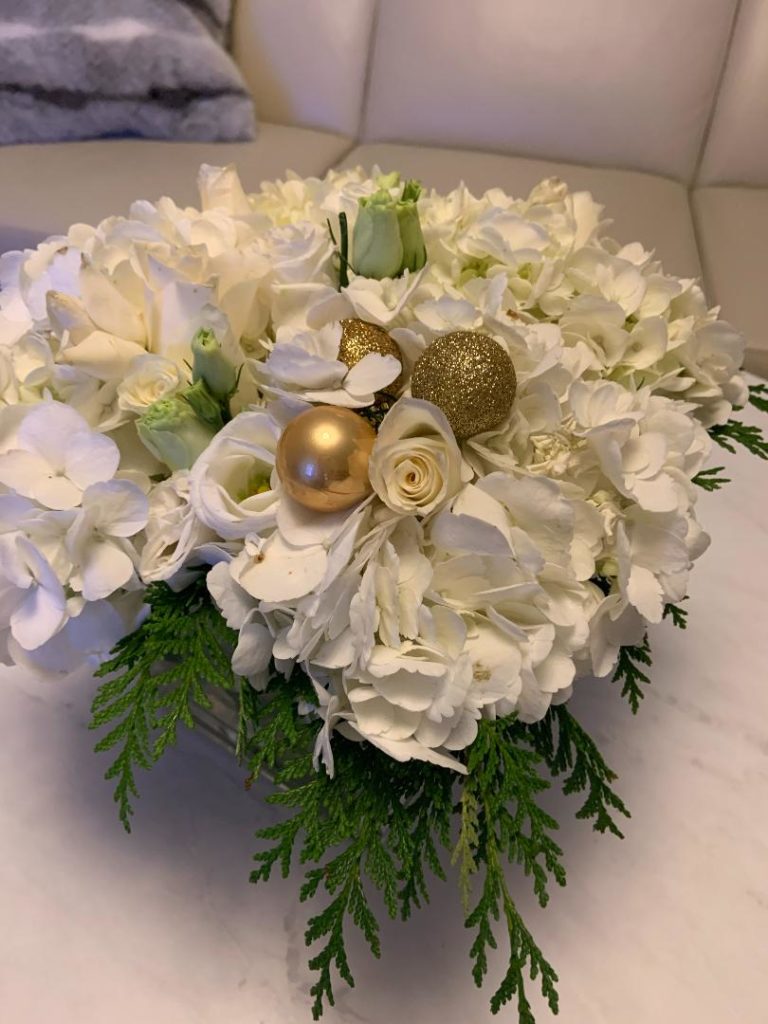 Plan ahead and make sure to have enough serving ware, glassware, plates and utensils so that you don't run out of these dining and entertaining essentials!
Have fun!
So seriously this is the most important tip of all!!  The best Christmas dinner parties are the ones where the host is part of the party and having fun with their guests – it is Christmas after all!  Set the right mood, throw on the Christmas carols and sit back and relax with your guests!  Make sure you have a playlist ready, room for some singing and dancing and if there's a bit of a lull have some party games ready to go too!  We love getting out the classic board games or even having some epic PS4 or Xbox battles!  And at some point there always seems to be a little karaoke with our Party Rocker!  Remember that while the food and drinks add to the festivities, the most important part of Christmas is spending time with your family and friends and having fun with them!
Hope I've given you some tips to help you host the best Christmas dinner and do it with ease and without any stress! I really think the key is the plan, prep in advance and just have fun without letting the small details get to you!  I'm off to do my own planning and prepping!  Stay tuned for some ideas on setting the Christmas table next!