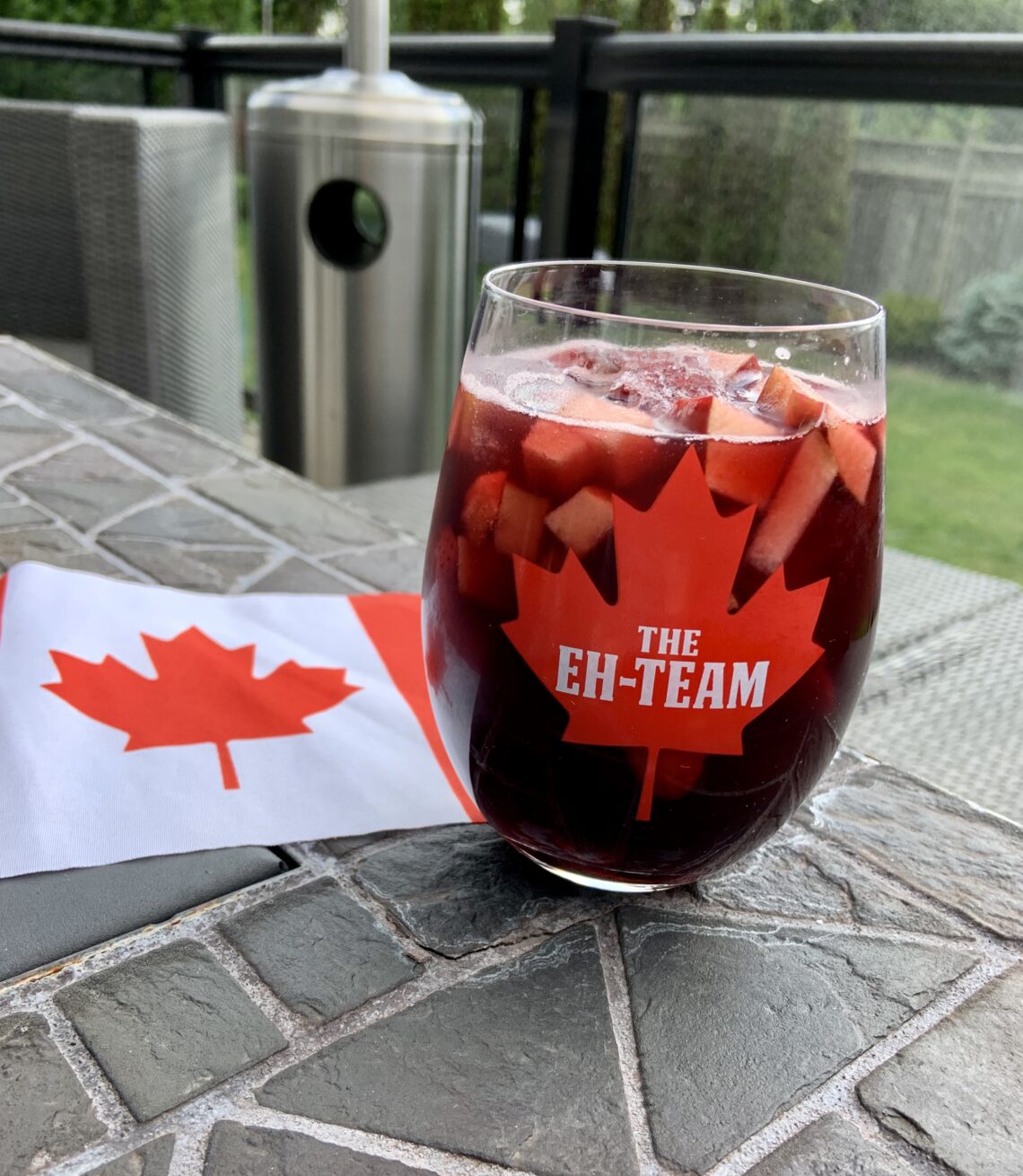 Happy Canada Day everyone!  What do you have planned for today?  Yes, this year is going to be a bit different from other years but it's sunny and beautiful out, and we are going to make the most of it and celebrate!  Before we head out for a little social distancing visit with the grandparents, I'm whipping up a batch of my Canada Day Sangria so it's chilled and ready for tonight!
It's filled with fresh Canadian grown fruit, maple syrup, Canadian wine, apple cider and some good old Canadian whiskey!!
Canada Day Sangria Recipe
Ingredients
1 bottle good chilled red Canadian wine, I like to use a Pinot Noir
½ cup apple cut into little cubes
½ cup pear cut into little cubes
2 cups seasonal berries (strawberries, blueberries, blackberries)
½ cup Canadian whiskey
½ cup apple cider (or apple juice making it a bit sweeter)
1 to 2 tablespoons maple syrup (depends on how sweet you want it)
Club soda (optional)
Ice, for serving
Directions
Cut up all of your fruit.
After you have cut up all of your fruit, put it all into a large pitcher.
Add the apple cider and whiskey.
Pour wine into the pitcher and stir.
Add in your maple syrup.
Add in your Club Soda (optional for a less boozy Sangria).
Stir and serve over ice!
You can enjoy immediately or let it sit overnight to absorb all the fruity flavours!  Either way enjoy!  Happy Canada Day everyone!  I'm sure this will be one to remember!!