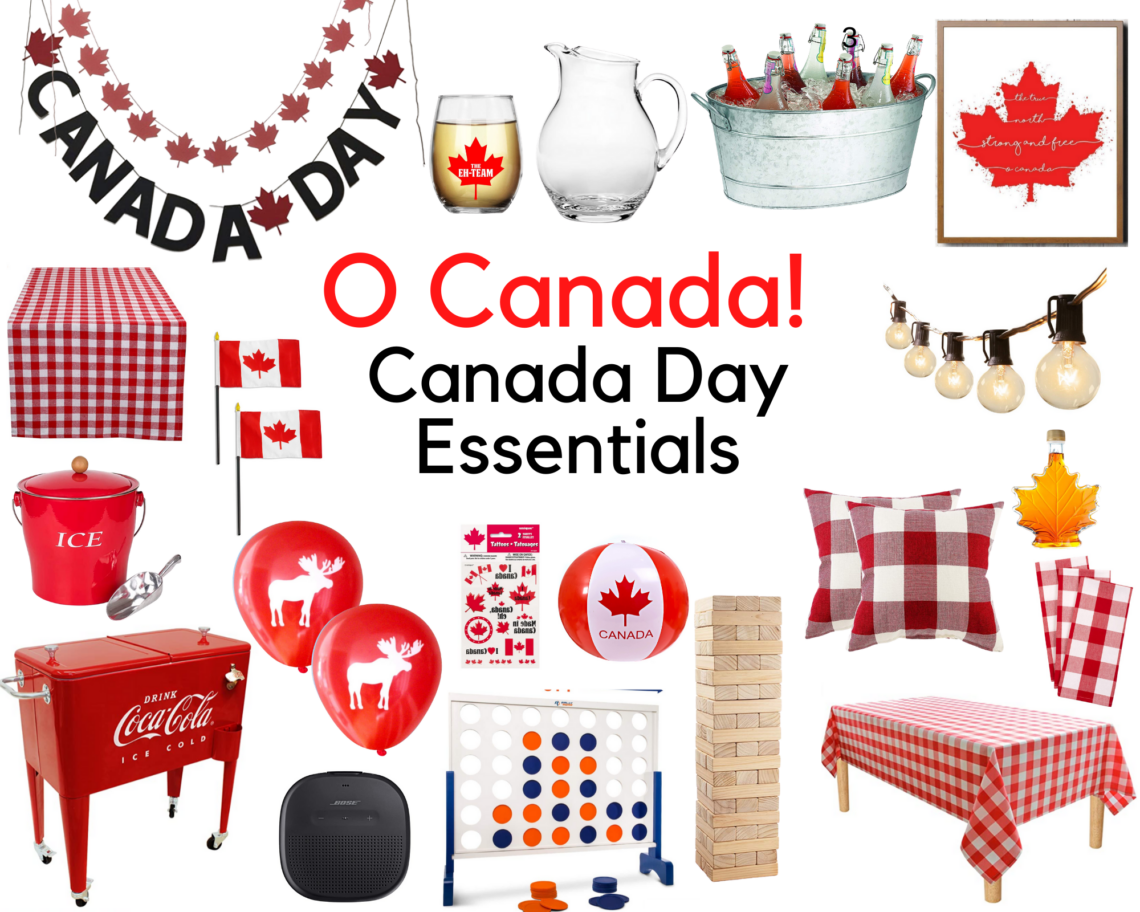 Ultimate Stay at Home Canada Day Party Essentials!
As my kids like to say, "Wait, what"???  Canada Day is just a week away – what are your plans this year?  Admittedly this year is going to be a bit different because many of us across Canada are still social distancing while things slowly start to re-open.  Unfortunately this year we won't be throwing our usual epic party with all of our friends and family but we've decided that's not going to stop us from celebrating our super amazing country.
So we're throwing the ultimate stay at home Canada Day party – just for us!  I always try and make the most of things so we're going to have the best stay at home party together as possible!  If you're ready to throw a Canada Day party this year, I've rounded up some tips and just what you need to make it fun and stress free!
Here are some of my top picks for this year's stay at home party!  And you guessed it all are from Amazon so they can get here in time!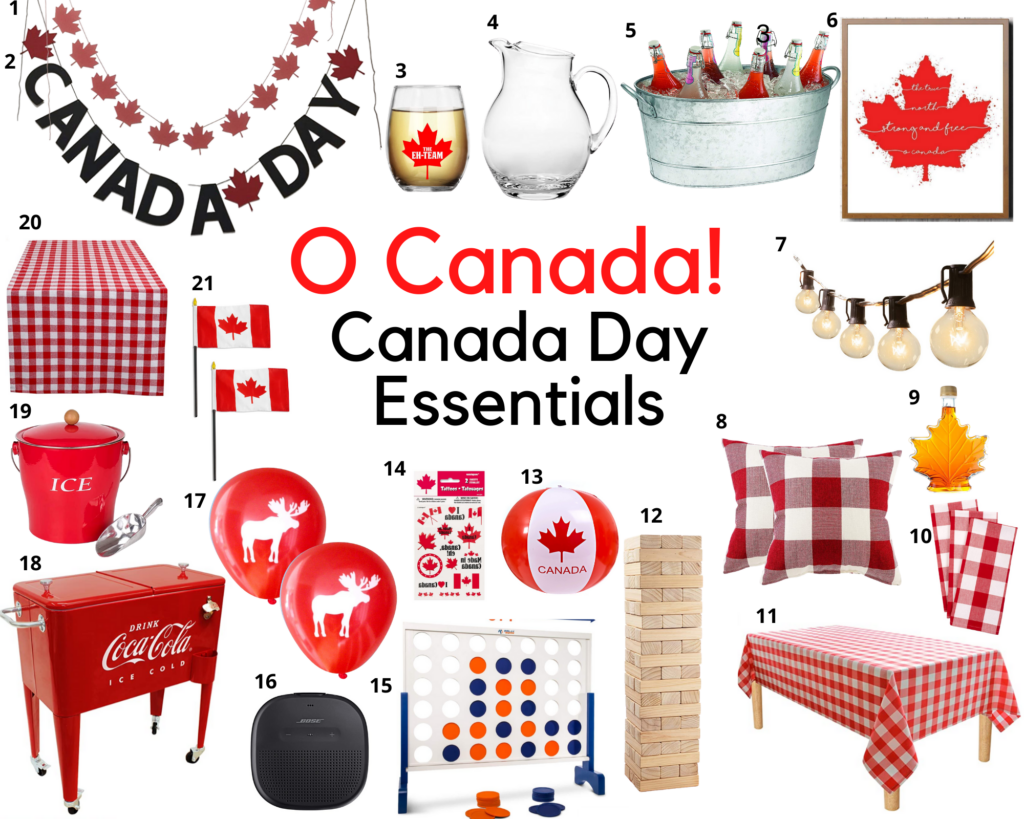 And now for my tips on how to make it fun for the whole family – including yourself!
Decorate!!
Yes, I know it's just you and the kids but just do it!  Make it fun and decorate for the occasion!  And since it's summer, take the party outdoors and decorate your backyard and even your front porch or yard!  Who knows who might pop by for a sidewalk Canada Day visit!  Use lots of red and white and hang lots of banners and flags everywhere to show your patriotism!  You can also add in Canadiana themed or red and white throw pillows, trays and flowers!
Party City and Dollarama are open again but you can also get some great decorations on Amazon!  Pick up some red and white check plastic tablecovers or these red and white plaid reusable ones that I bought a few years ago and they held up really well!
Plus we picked up lots of fun Canadian themed hats, headbands, glasses and flags to decorate with and then use too!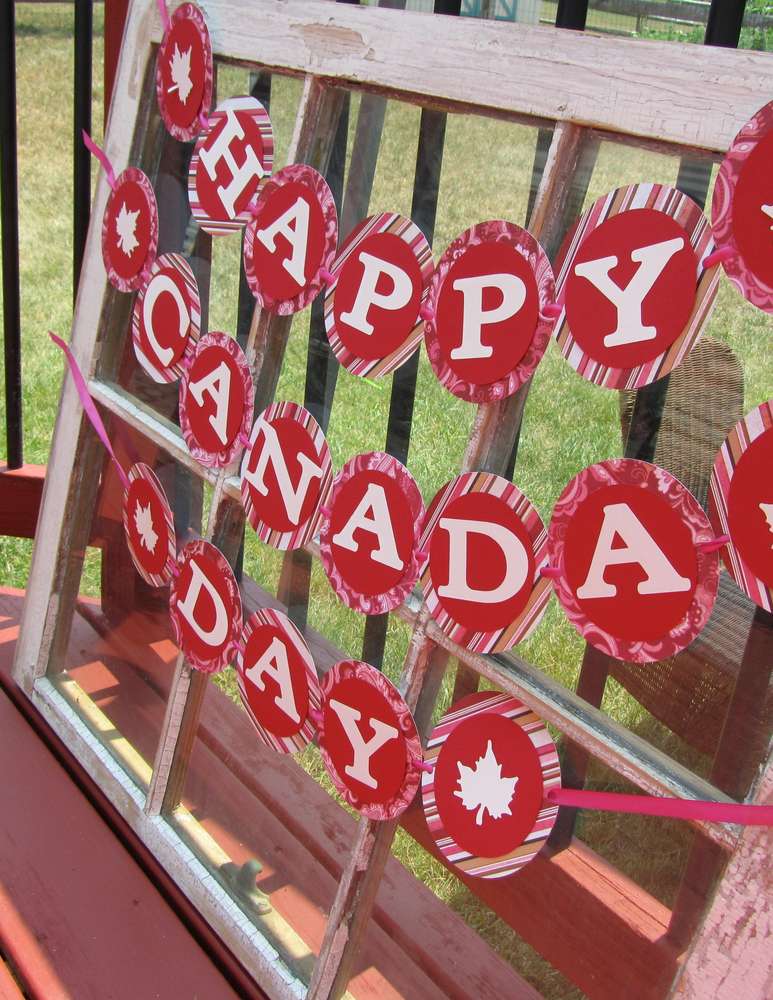 Canada Day Menu!
Since you'll be outdoors you want to keep the food super easy and simple too!  And get the kids to help you too!
Since you're already outdoors and it's summer, what could be more perfect than a Canada Day BBQ!  The kids are helping me to set up a burger and hot dog bar with all the fixings! My favourite go-to recipe for homemade burgers is the one by the Barefoot Contessa Ina Garten.  You can make sliders or modify and make as full size burgers too!  We're also planning on French fries, but not just any French fries!  We're thinking Poutine because my kids are obsessed with Poutine.  I can't blame them.  And what kind of mom would I be if I didn't throw in some veggies – so it'll probably be some easy corn on the cob, and maybe even a Tomato Bocconcini Salad that's a patriotic red and white!
And for dessert, there's nothing like an ice cream bar and some traditional butter tarts and Maple glazed donuts too!  I'll be honest while I'd love to say we're baking these I'm probably going to pick up from the grocery store or Tim Hortons.  Once I've plated them on a backyard friendly white platter or cake stand and finish them off with the necessary mini Canada flag picks, my kids won't be able to tell and it feels super special to them!
And well after all this quarantining and homeschooling the last few months I've got to treat myself too! For Canada Day I love to prepare a batch of my favourite Sangria, that's sweetened with Maple syrup of course!  To really make it Canadian, I also swap in some fresh Canadian grown fruits like apples, strawberries and blueberries and use a Canadian Pinot Noir.  My kids like their fancy drinks too so we'll do something similar – just non-alcoholic of course!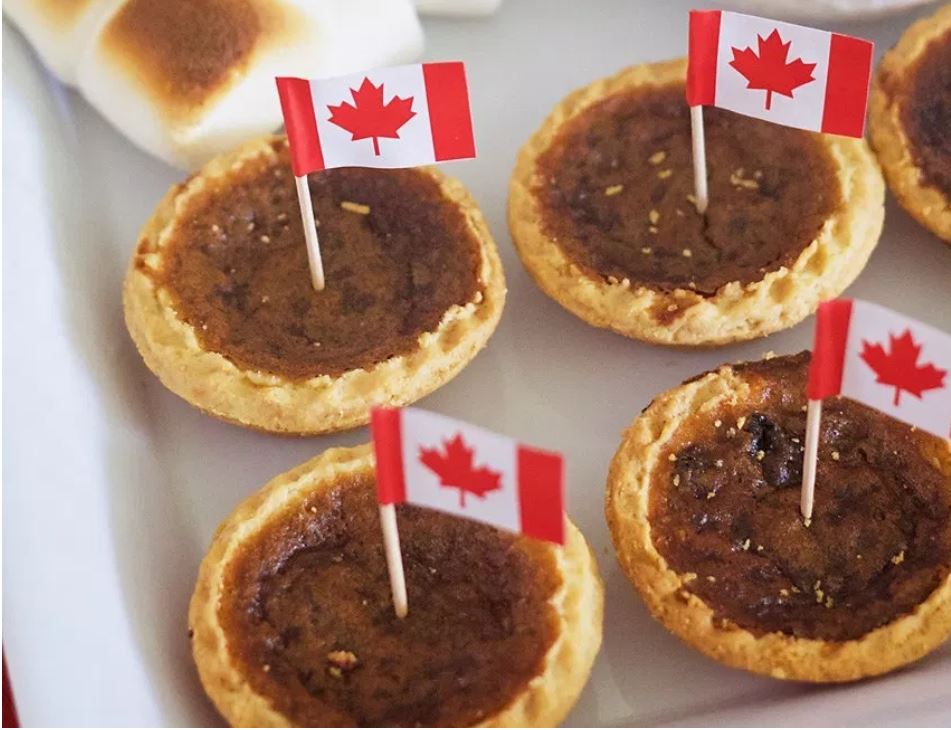 Fun Activities
Definitely be sure to set up some fun games and activities for the kids – really for the whole family!
This year since it's just us I promised them we'd set up our very own splash pad!  We picked up a slip and slide and a few inflatable sprinklers and that should occupy them for a bit!  We also picked up some Canada Day tattoos and a Face Painting kit to make it fun.  I have a feeling they'll be painting my face too!
I also usually like to set up some lawn games in the backyard so we're going to do that too.  Our personal favourite lawn games are the cornhole game, lawn bowling, giant Jenga and even giant Connect Four.  And maybe if we can't do fireworks this year but when it gets dark we'll definitely end the night with some fun sparklers to celebrate our country!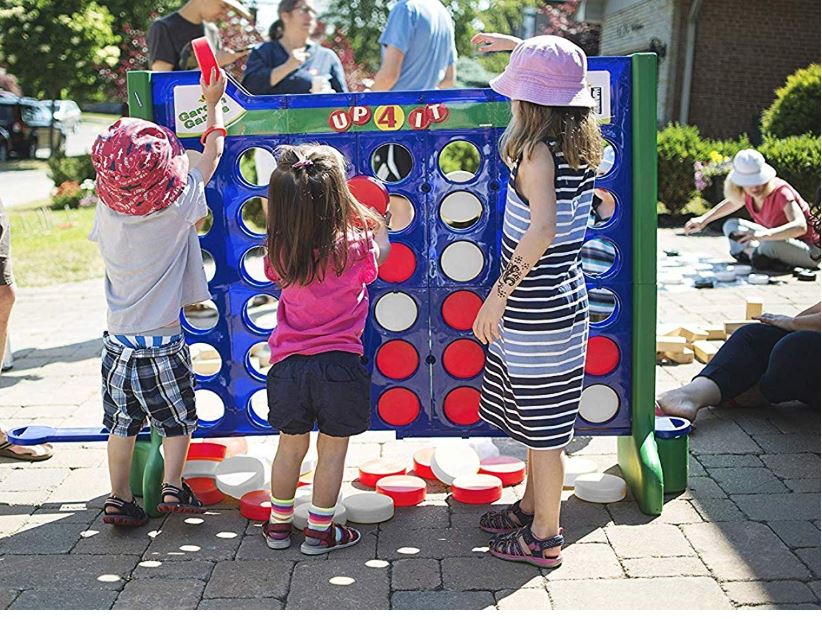 Hope these ideas and tips help you plan a fun Canada Day party right at home for you and the family!  Happy Canada Day – make this one to remember!
Disclaimer – This post contains affiliate links.  If you make a purchase I may receive a small commission at no cost to you.