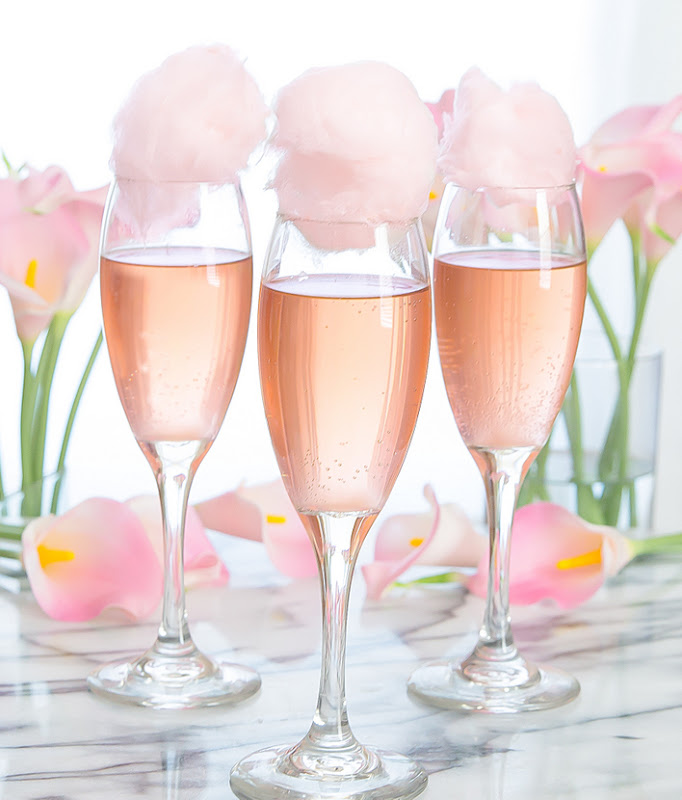 Host a Fabulous Galentine's Day Brunch
Valentine's Day is just around the corner but have you all heard of Galentine's Day?  February 13th is the official "Galentine's Day" according to hilarious Leslie Knope from Parks & Recreation and one of the things I love to do is celebrate with all my amazing friends and ladies in my life with a fun Galentine's Day celebration!  And nothing can be better than a fab Galentine's Day brunch!
This brunch is about celebrating all the beautiful, smart and strong ladies in my life and about celebrating our friendship of course!  Throw in lots of pretty decorations, delicious food and treats and some yummy cocktails and of course some awesome conversation and you've got a great time! If you're hosting a Galentine's Day party this year, make it a brunch and here are a few ideas to make sure that your party is amazing and fun!
Start off with a great Invitation
Set the tone and get everyone excited about your brunch with a fabulous invitation!!  I love traditional paper invites because it just feels so special receiving an invitation in the mail!  Check out this really cute one that you can buy on Etsy and just print at home or your local Staples.  But I get it, life can get busy and you may not get them out in time. Plus if you are looking to be a bit more environmentally friendly there are some great online invitation options from Evite and Punchbowl too!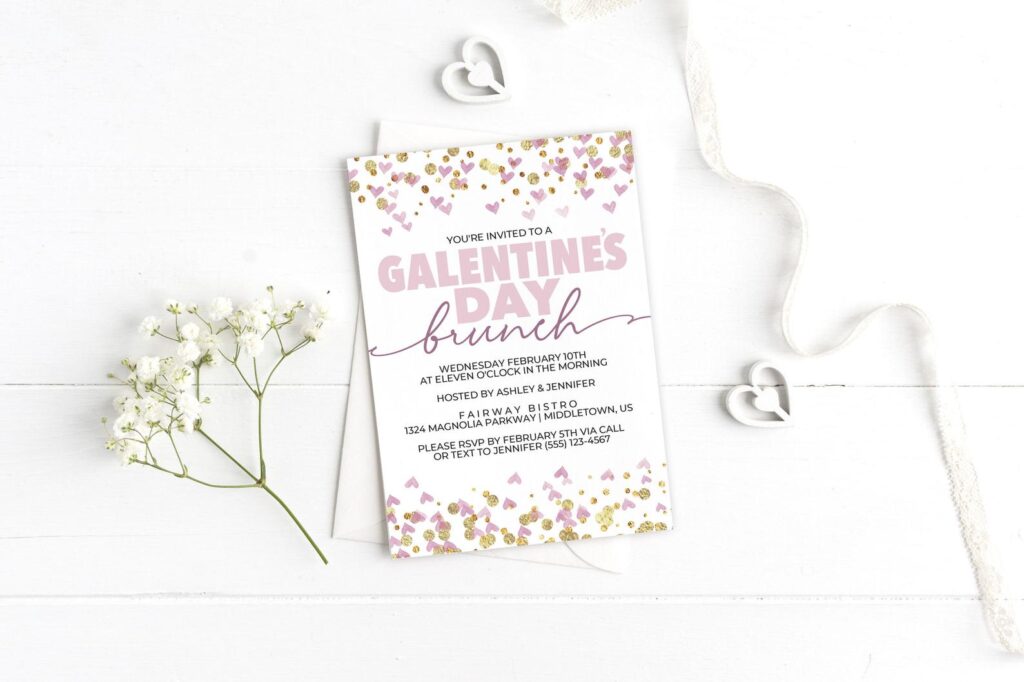 Decorate!
Galentine's Day is so fun to decorate for – everything is so pretty, cute and glam! First off pick a colour scheme for your brunch.  You can stick to the traditional colours like red, pink and white or incorporate some fun new ones to make it a bit more sophisticated like rose gold, gold and black and white into your decor too!  Add some cute pillows, a banner and some pretty flowers of course too.  I found some great decorations this year on my personal favourite, Etsy.  I also found some great pieces at Home Sense and on Amazon too.  And here's my big décor tip – check out your local dollar store. With the right pieces you can make dollar store items look great!  For more decorating ideas be sure to check out my other post that includes my Valentine's Day Home Décor Essentials.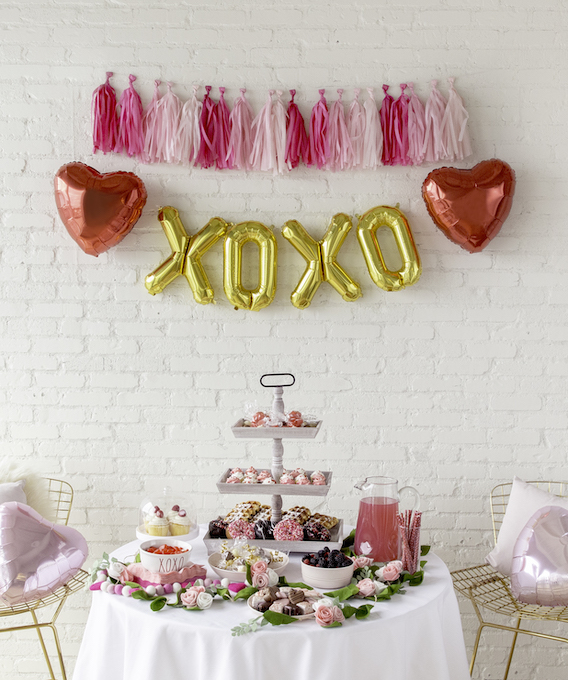 Serve a Signature Cocktail
It's always fun to greet your guests with a signature cocktails to start things off!  Serve 1-2 signature cocktails at your brunch!  For a Galentine's Day brunch I recommend something pink or a little fruity, and of course you need bubbly!   And what can be more perfect for brunch than a Mimosa Bar or Bubbly Bar, with lots of Rose champagne, and the cutest bubbly bar banner up above!  I found these perfect cocktails, a Rose Champagne Cotton Candy Cocktail, and of course a Strawberry Mimosa!  Aren't they so pretty?  And they're delicious too!!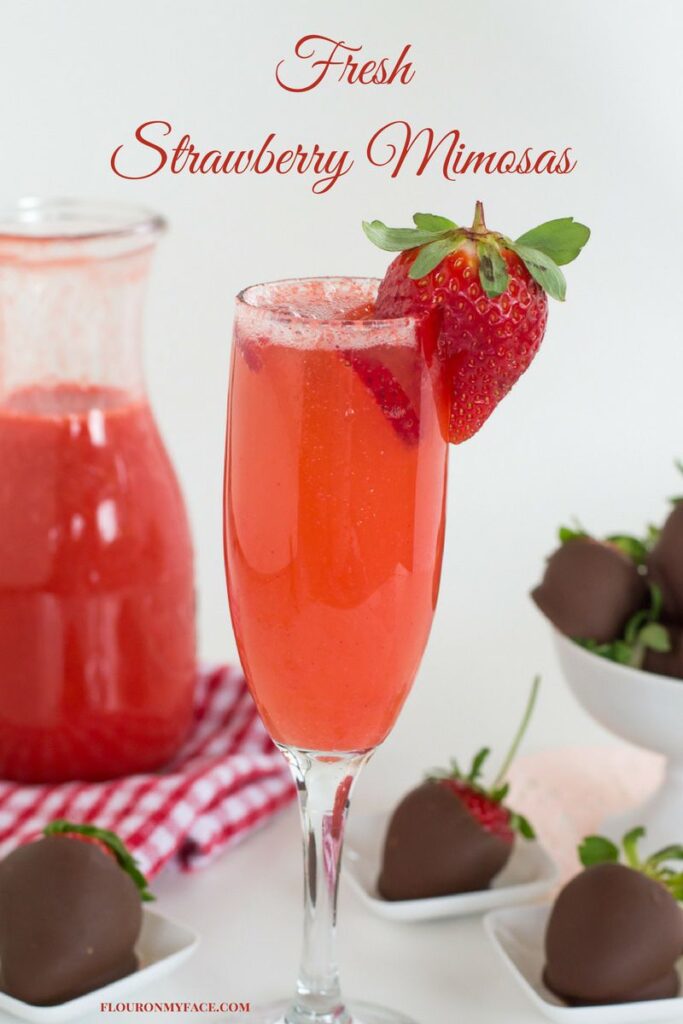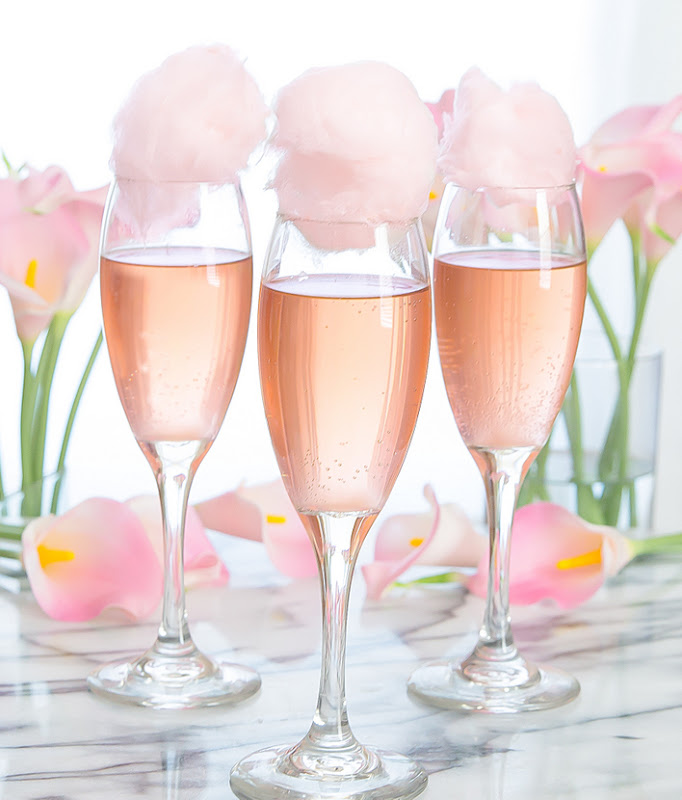 Keep the menu sweet, salty & simple!
Brunch has to be my favourite meal and what's not to love with all the sweet and salty options!  Don't plan a complicated menu that has you stuck in the kitchen and if friends off to help take them up on it!  For a Galentine's Day keep it easy with a buffet brunch and menu items that you can prep in advance! Aside from the usual platters of scrambled eggs, bacon, sausage and croissants (which trust me I love!) here are some of my favourite recipes for the ultimate Galentine's Brunch!  The one item I suggest you invest in is some fun Valentine cookie cutters like these Heart shaped cutters and XO cutters that can easily transform your regular breakfast items into a Galentine's brunch!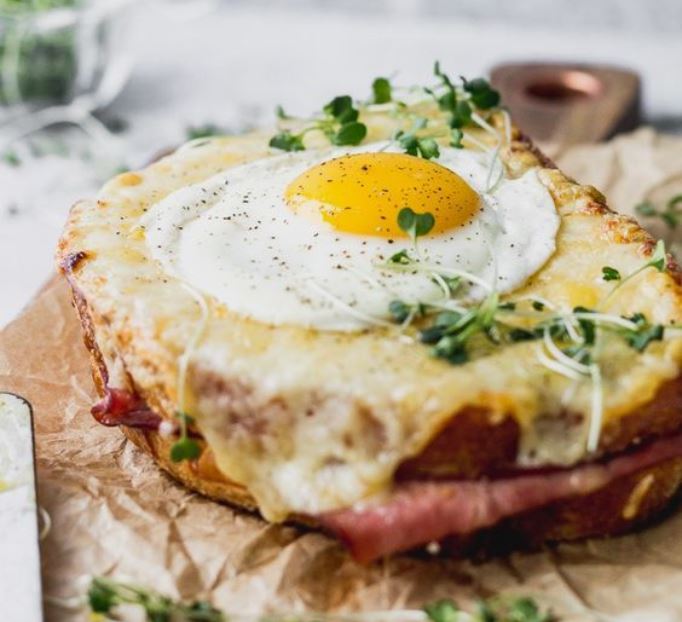 Strawberry Cream Cheese Heart Breakfast Pastries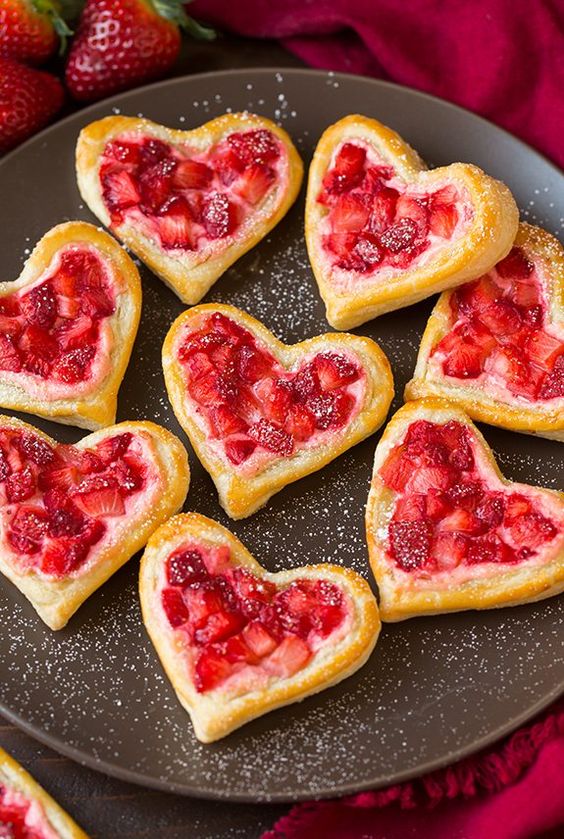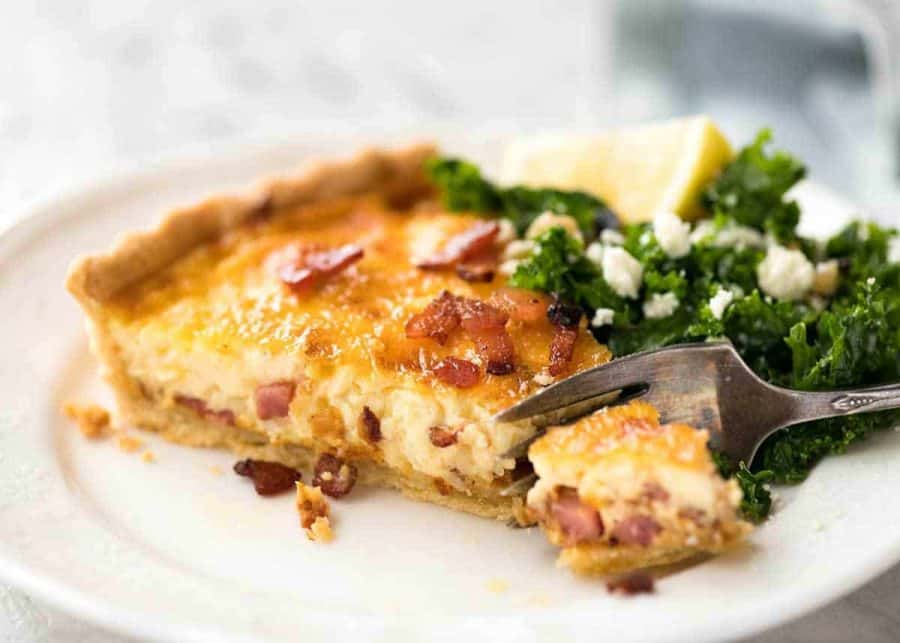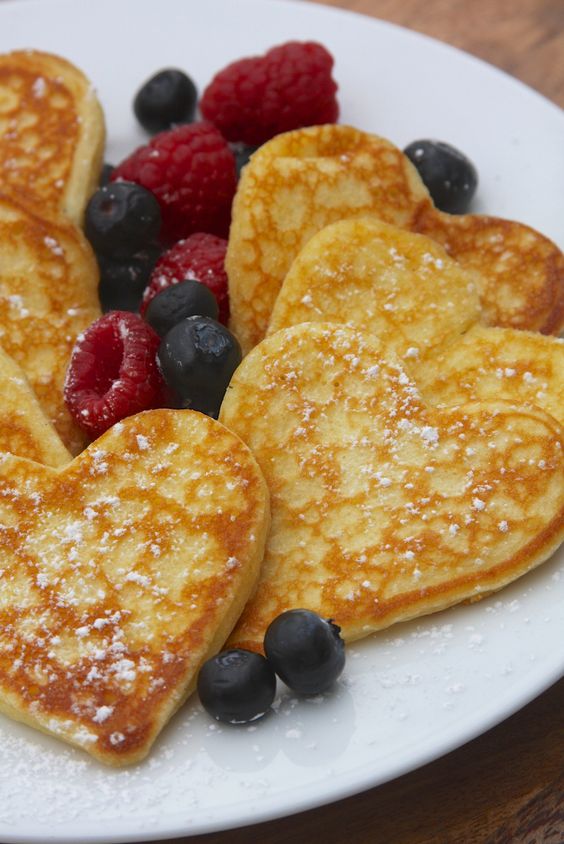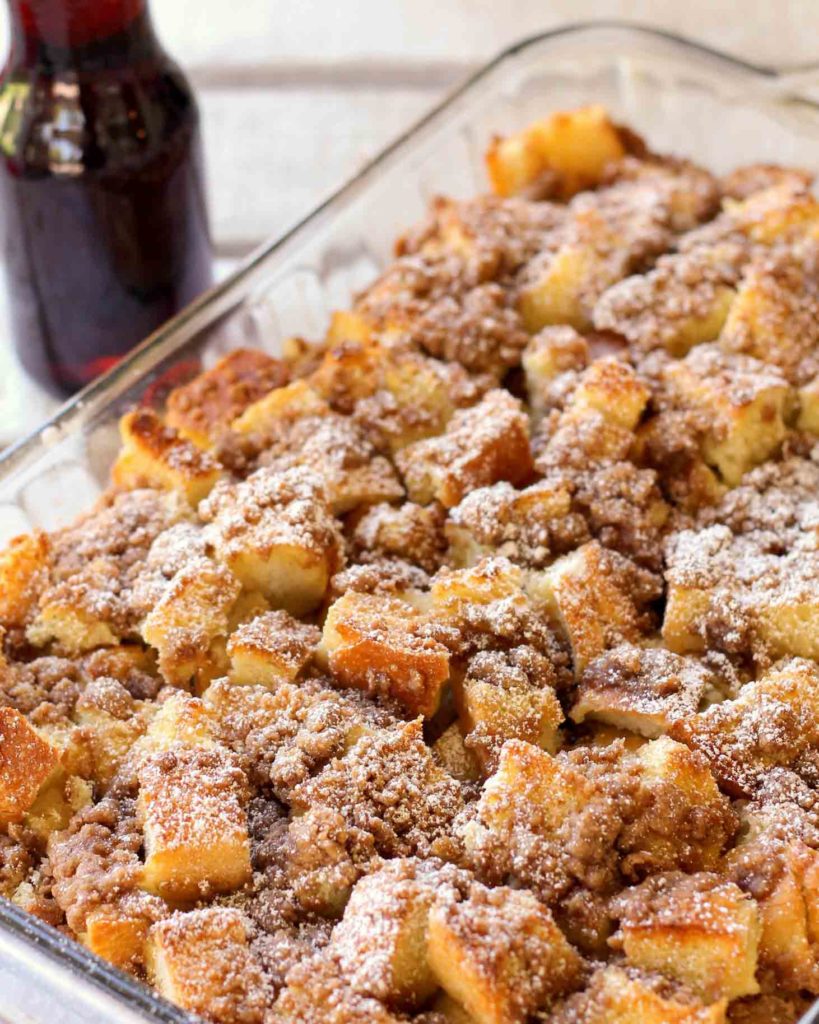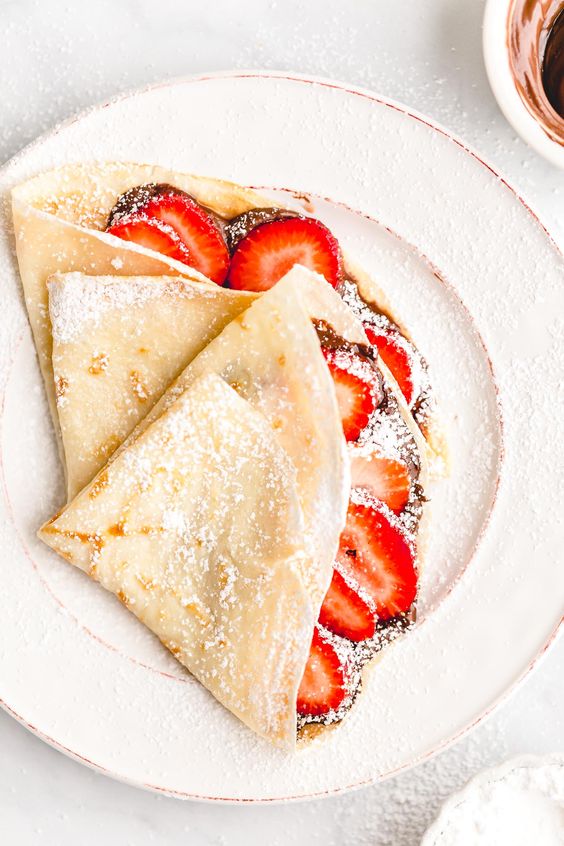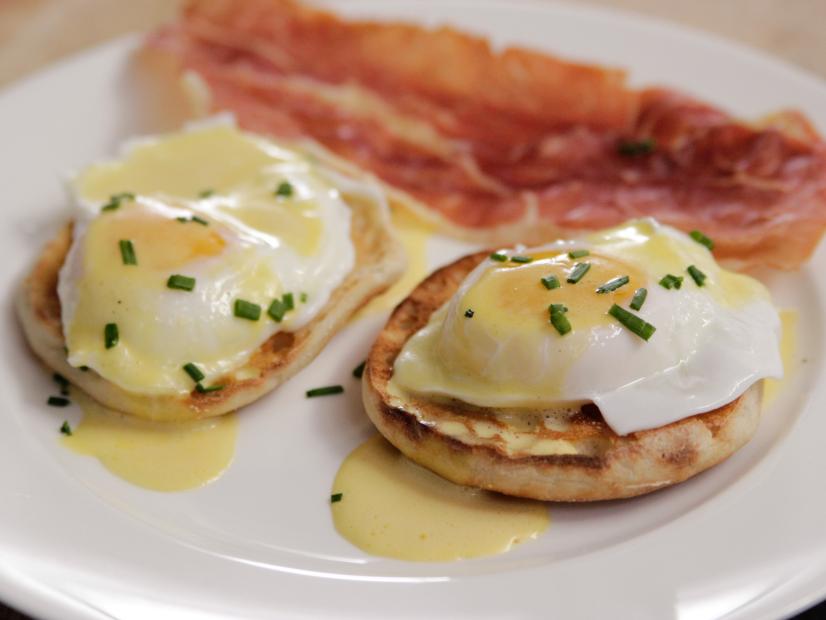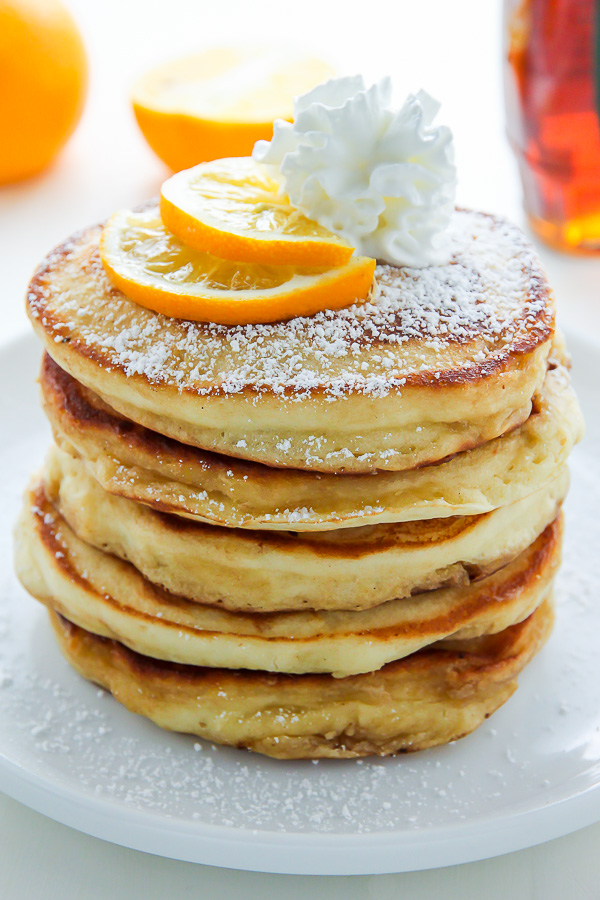 Strawberry Nutella Pancake Bites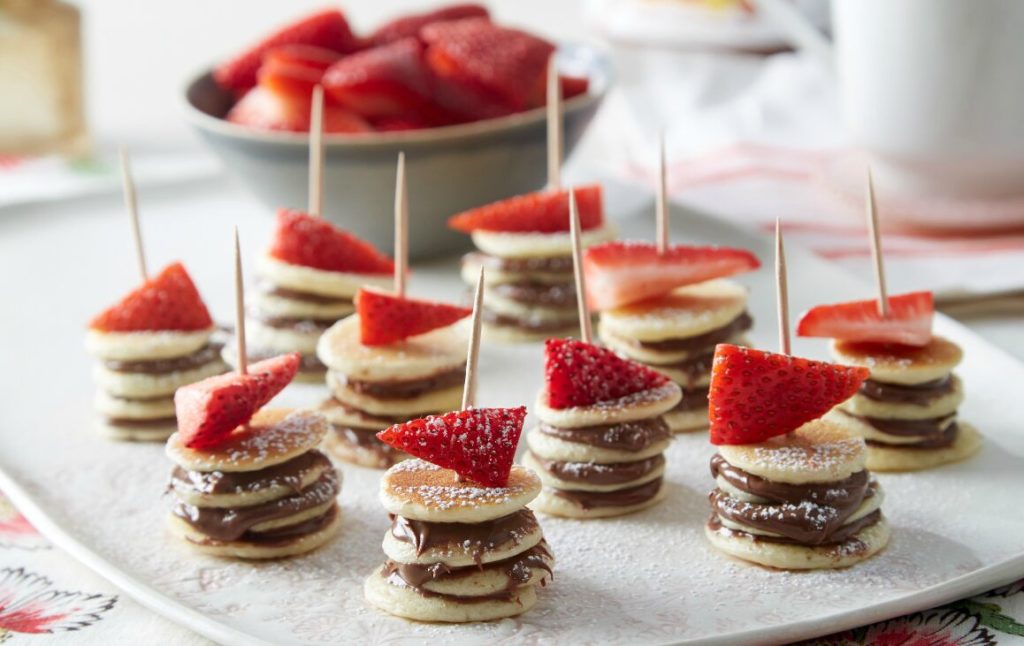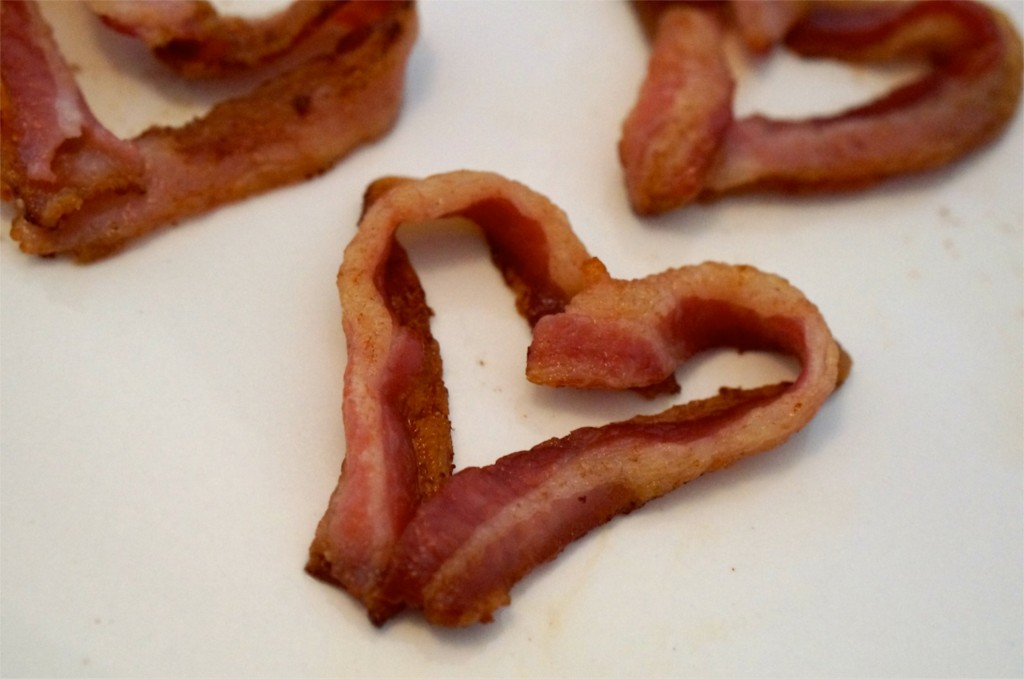 Mixed Berry Yogurt Parfaits
These are super easy to make!  Add your favourite berries to a champagne glass to make it fancy, spoon on some vanilla yogurt and top with your favourite crunchy granola!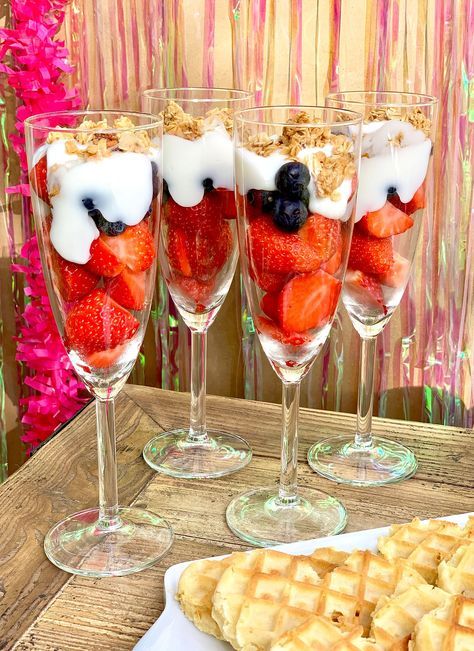 Don't forget dessert!
Last but definitely not least, treat all your BFFs to the sweetest and cutest dessert table!  Nothing screams Galentine's and love to me than chocolate, berries and sweets!  Set up a pretty display of cupcakes, cakepops, pretty donuts and French macarons.  Ok I usually cheat and buy my treats from my local bakery and even grocery store.  Once you add on some pretty cupcake wrappers, cute toppers or plate them on really pretty platters and cake stands they will not only taste delicious but look great too!  And if you do want to make something try out this easy Strawberry & Cream Sweet Tart that you can make ahead too! It's one day – indulge a little!  You all deserve it!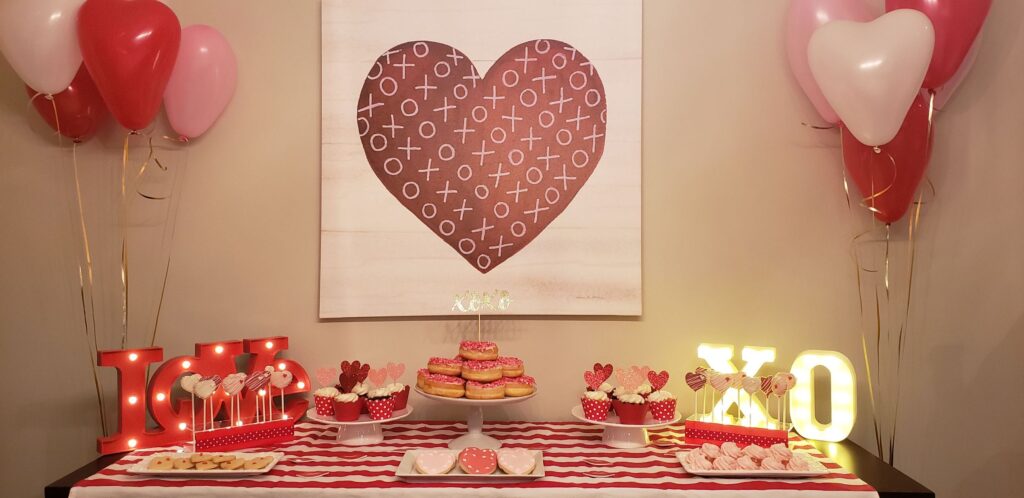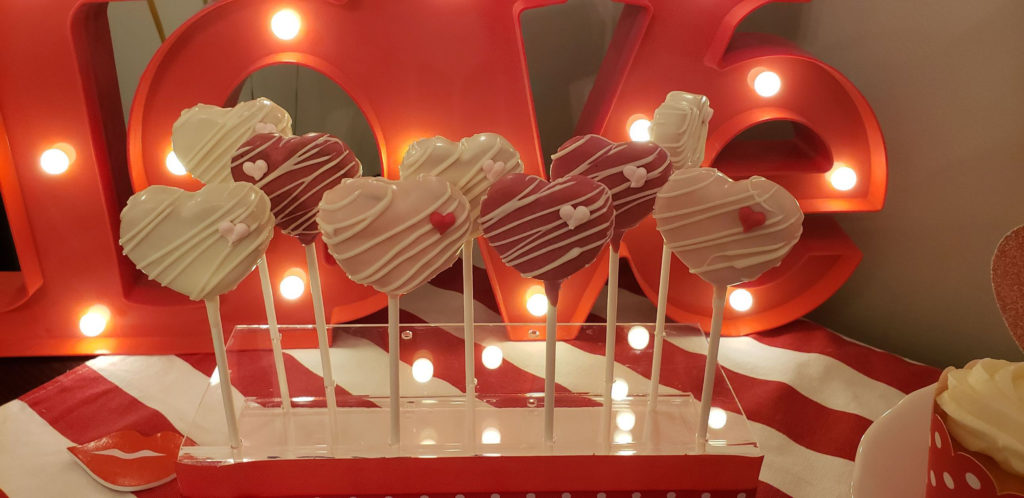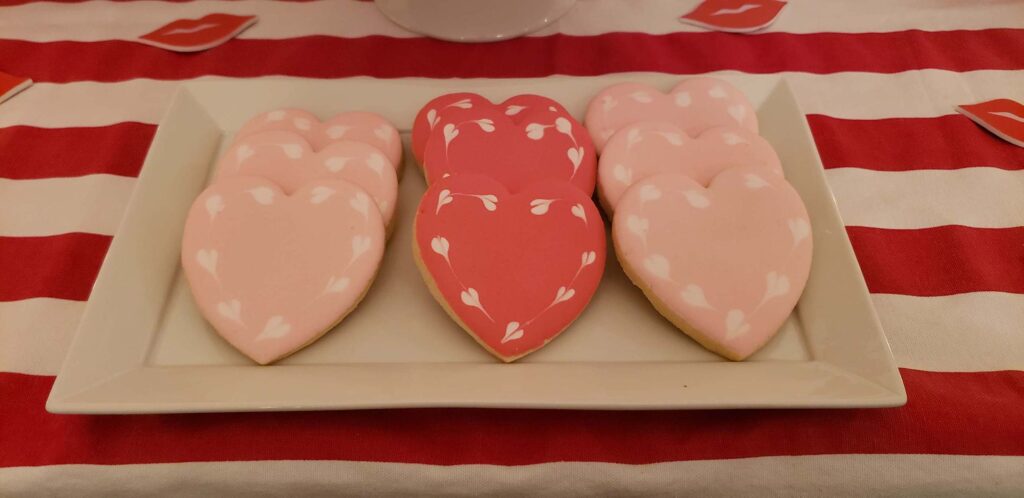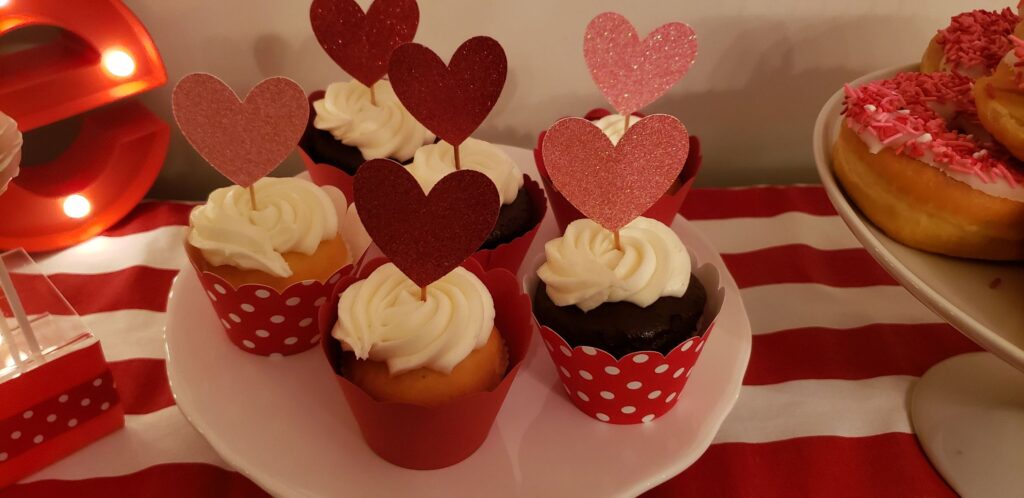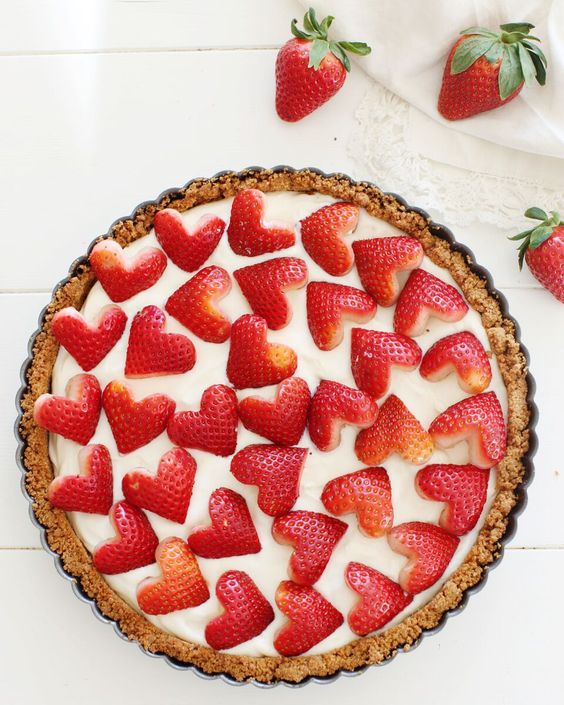 I hope these ideas and tips will help you throw an amazing Galentine's Day brunch for you and your friends and family will rave about!  No matter what you do, the most important part is celebrating each other!!
Happy Galentine's Day!!