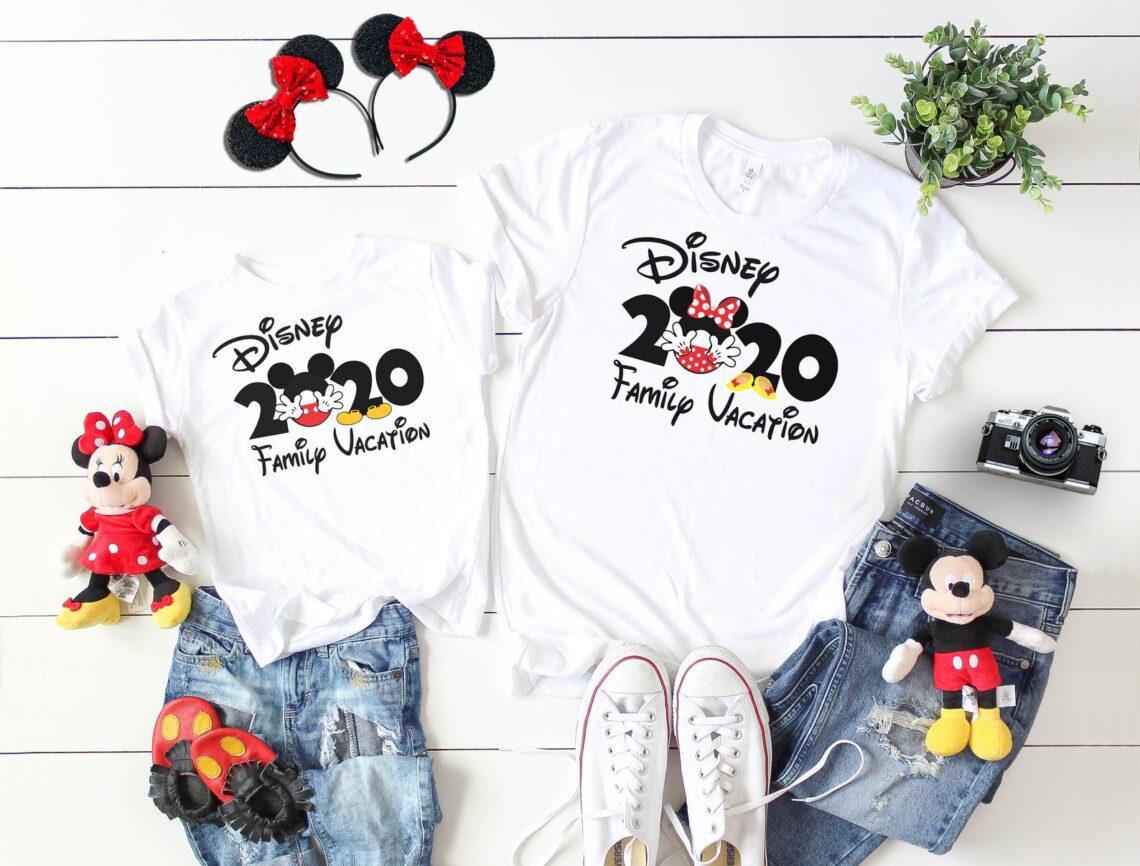 What to Wear to Disney World
We're heading off on our trip to Disney World in just a couple weeks and we're starting to think about what we need to pack!  In particular what we're going to wear to the Disney parks!  After 8, yes 8 trips to Disney World we've got it pretty figured out but even still my daughter has been obsessed with packing and talks about it every night and has made a game of it!
We're going to Orlando and right now the forecast is showing sunny and hot!  My type of vacation –   pool days just relaxing and lounging in the sun and of course we're going to be hitting all of the Disney Parks, including the new Star Wars Land Galaxy's Edge!  If you're planning a trip to Disney World or Disney Land, you can definitely plan on a few cute outfits for your trip!  For your days at Disney World you'll need:
Comfy jean shorts or jean skirt
Jeans (if the weather is cooler)
Sneakers to jet around in
Cute Disney T-shirts
Sunglasses – classic aviators are a must!
Backpack (to fit everything we'll need at the park – I'm sensing another post on this!)
Crossbody bag (if you decide to leave the backpack in a locker)
Mickey or Minnie ears of course!
This year we decided to get ourselves some Disney t-shirts too and had them customized too!  Check out some of my finds and ideas for the cutest Disney outfits!
So many cute choices!  And yes you can be comfy and stylish too when you hit Disney World!  Minnie would be proud!  Be sure to also check out my Top Tips for the Ultimate Disney Vacation too!  Happy shopping…our Disney countdown is on!!
Disclaimer – This post contains affiliate links.  If you make a purchase I may receive a small commission.