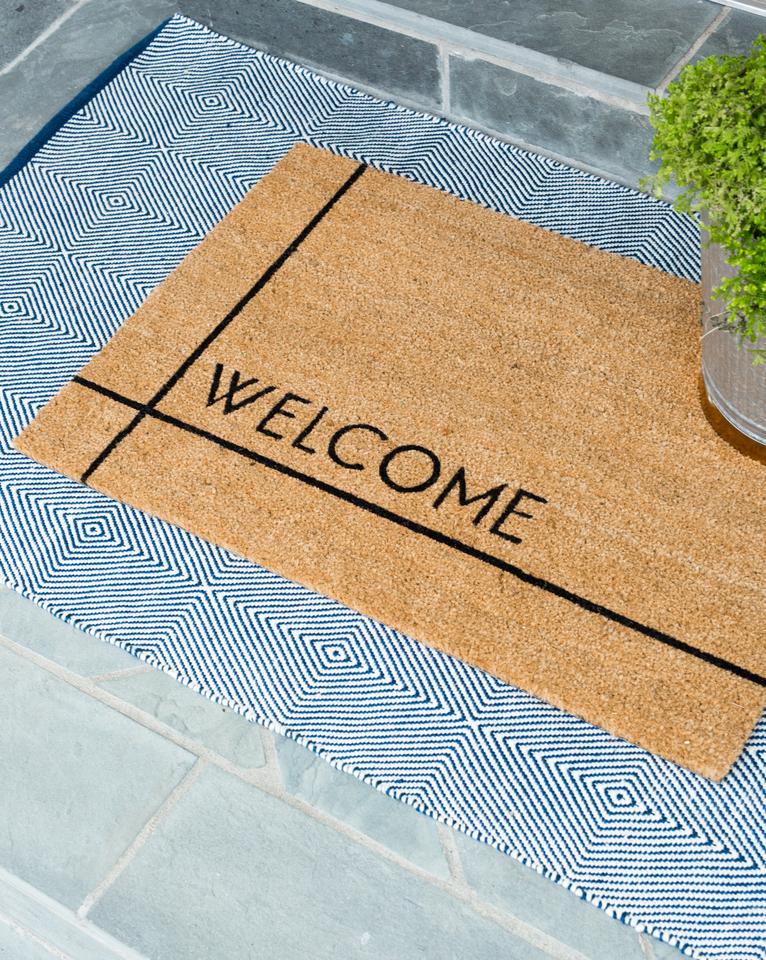 Easy Tips for Last Minute Stress-Free Entertaining
Hope everyone had a fantastic weekend!  Now that all the holiday parties were over we figured we might have a nice quiet weekend and wouldn't be entertaining for a while again.  We tried to get in some good quality family time together before the kiddies went back to school from Winter Break too!  We even tried to catch a movie over the weekend with a few of their friends and that just didn't exactly pan out as we had planned – all of the tickets were sold out, in not one but two different theaters!  Guess everyone had the same idea!
The kids were disappointed and despite other ideas we threw at them they didn't want to do anything else. And then they had a bright and amazing idea.  "Let's come to your house for a playdate!!" they screamed with delight as they looked up at me with pleading eyes.  All I could think of was the mayhem we had left our house in that day as we rushed off to the movie.  Picture it, clothes and toys thrown everywhere, breakfast dishes still in the family room, lunch dishes on the island, sink full of dishes, and baskets and basket of laundry waiting to be folded…the chaos continues.  So what's a mommy to do, I said yes!
I'm sure you've all been in a similar situation before.  House is a mess, not sure if you have anything to serve and you've got last minute guests coming over!  Our guests were super nice and gave us an extra 15 minutes head start.  My husband and I, the kids too, were on a mission!  We were going to clean that house, prep some party food and be ready to entertain in under 15 minutes!  And as we rushed to get ready my husband called out "You should write a post about this"!  Guess what, we did it!  Mission accomplished and kids and parents had a great time!  So here goes, here are some tips for all of you on how to entertain last minute guests, fast, easy and stress free – in under 15 minutes!
The Quick & Dirty Tidy Up
Get rid of all of the clutter! Grab a laundry basket (or two!) and fill it with everything that's on the floors and tables.
Do a quick vacuum of all of the carpets, rugs and floors only in the areas where guests will be. Don't waste your time on areas like your bedroom that guests won't go into.
Wipe down all of the tables, counters and coffee table.
Do a quick wipe down of the bathroom sink, faucet and counters. Windex is my best friend and works magic!  If you haven't seen "My Big Fat Greek Wedding" see it, they may joke about the Windex but it is so true!!  Not going to lie, the secret was passed down to me by my Greek momma too!
Pick one room to throw your junk basket into and close the door behind you! If you can't see it, it doesn't exist!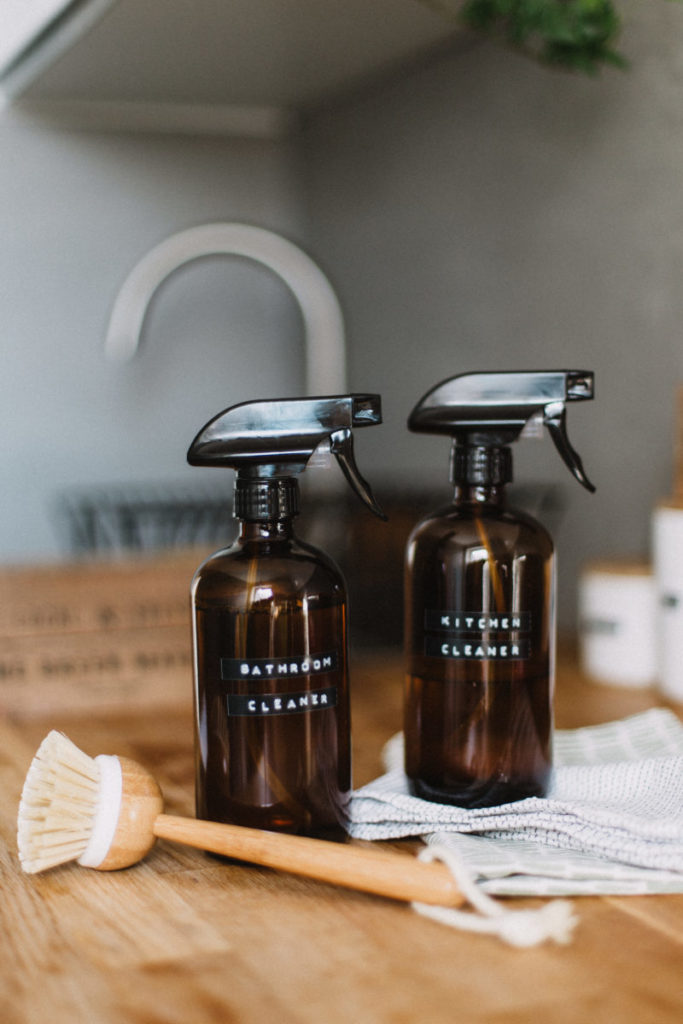 Easy Entertaining Food Ready to Go
Always have the pantry stocked! I always recommend having some key entertaining essentials on hand and stocked in your fridge and pantry.
Stock up on things like crackers, nuts, olives and always, always have 2-3 cheeses on hand. I usually have my fridge stocked with 1 soft cheese like Brie, Goat Cheese or Boursin, and a couple hard cheeses like cheddar, Havarti and gouda.
Another easy and quick app that's basically ready to go is nachos, salsa and guacamole. On our monthly Costco runs I make sure to stock up on all three!
Have a dip in the fridge! I usually have loads of veggies on hand like cherry tomatoes, cucumbers and peppers.  How easy is it to throw them onto a platter with the dip!
Always make sure the house is fully stocked with juice boxes for the kids and some wine and beer for the adults.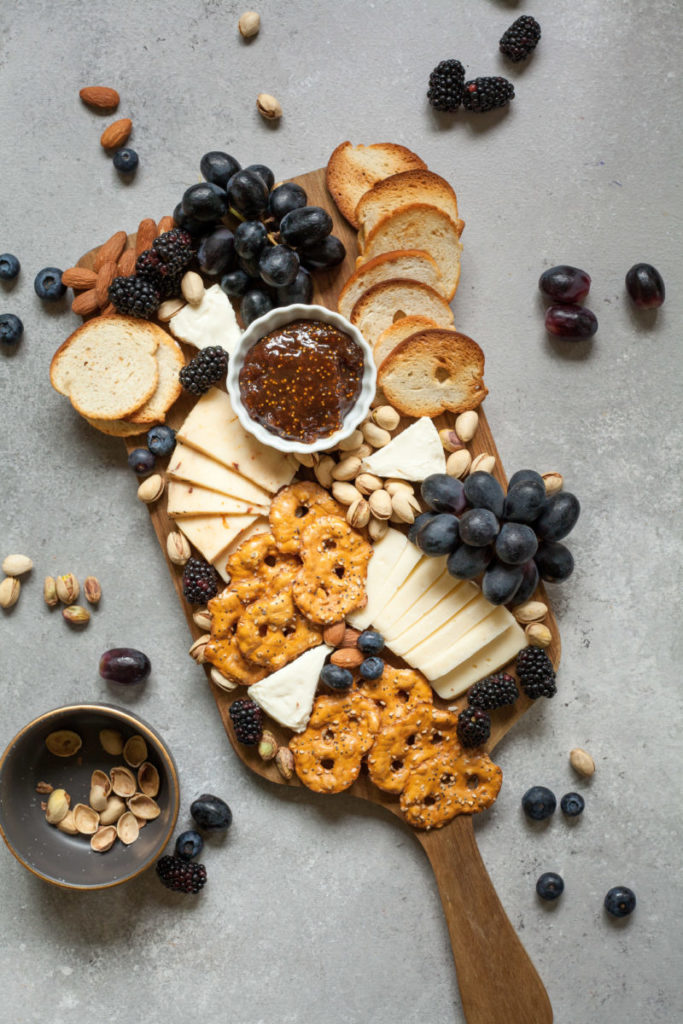 That's my quick and simple take on how to prepare for and entertain your last minute guests without stressing about it!  I'll be honest we did it in 15 minutes this time around but I did have to get my husband to go buy a few bags of chips for the kids because we were out.  Sure the clean-up takes a bit of effort too but if you've got a plan and you're focused it's very doable!  And if you have everything on hand in your kitchen, you can go from fridge and pantry to platter in literally 5 minutes!  Just make it part of your grocery routine to pick up a few of these entertaining staples and you're set!
Hope my tips help you out the next time you've got some last minute guests dropping by for a visit!  Good luck but you don't need it! You've got this!!