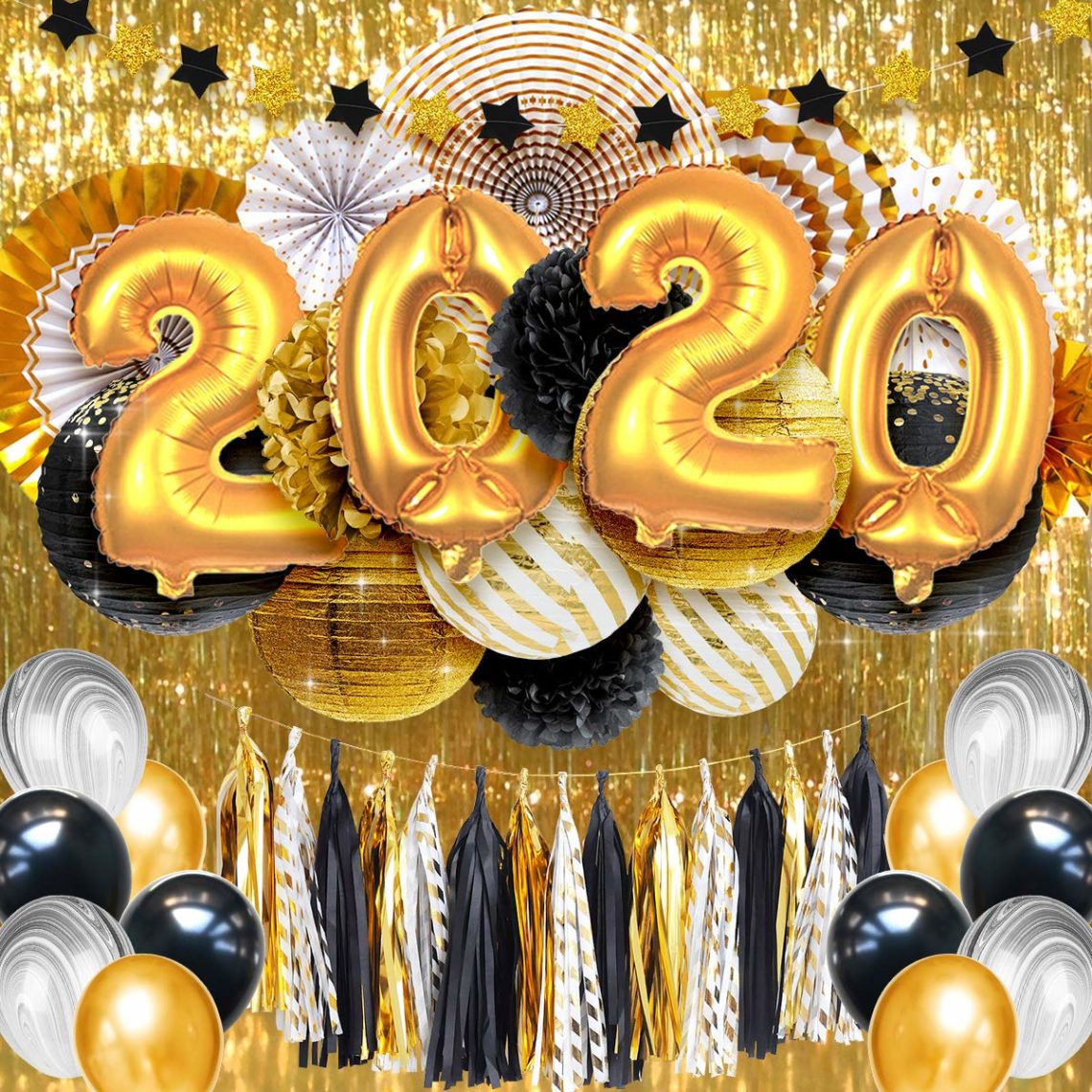 How to Throw a Last Minute New Year's Eve Party
What's everyone got planned for New Year's Eve tomorrow night and the end of this decade?  We're heading to a roaring 20's party to swing into 2020!  I'm really excited because what a fun theme but most importantly that I'm spending it with the three most important people in my life, my husband and my kids!
I love throwing parties and was just thinking to myself today what would we be doing if we weren't going to this party?  Of course I'd get my act together and throw a last minute New Year's Eve party.  And yes it can be done in just 2 days!  New Year's Eve is the ultimate celebration and it's all about music, singing, dancing and having a good time!  Here are some of my tips to help you throw a last minute NYE party that's amazing and fun!
Invite those that matter!
Ok like I said you only have a couple days so a quick email or text is the way to go with your invitation.  But most importantly think about your guest list carefully and who you are going to invite!  New Year's Eve is a celebration of the past year, and in this case decade, and of the year and decade to come. Quality over quantity matters here!  Invite the people that are important to you so surround yourself with your family and friends and people who you know will be fun at the party but are also the very people you want to start this new decade with!
Decorate!
Decorating for New Year's Eve is pretty easy!  First off pick a colour scheme for your party.  I personally love anything black and white, gold and silver and glitter!  Head over to Amazon (thank you Amazon Prime!!) or to your local Party store like Party City  or even the Dollarama to stock up on a banner, some glittery party hats and tiaras, horns, noise makers, balloons and a disco ball.  Since you don't have a lot of time focus your decorating efforts on the main room the party will be in and your front entrance.  Maybe even pick up a cool 2020 backdrop that you can use for a fun photo booth and also as a decoration too.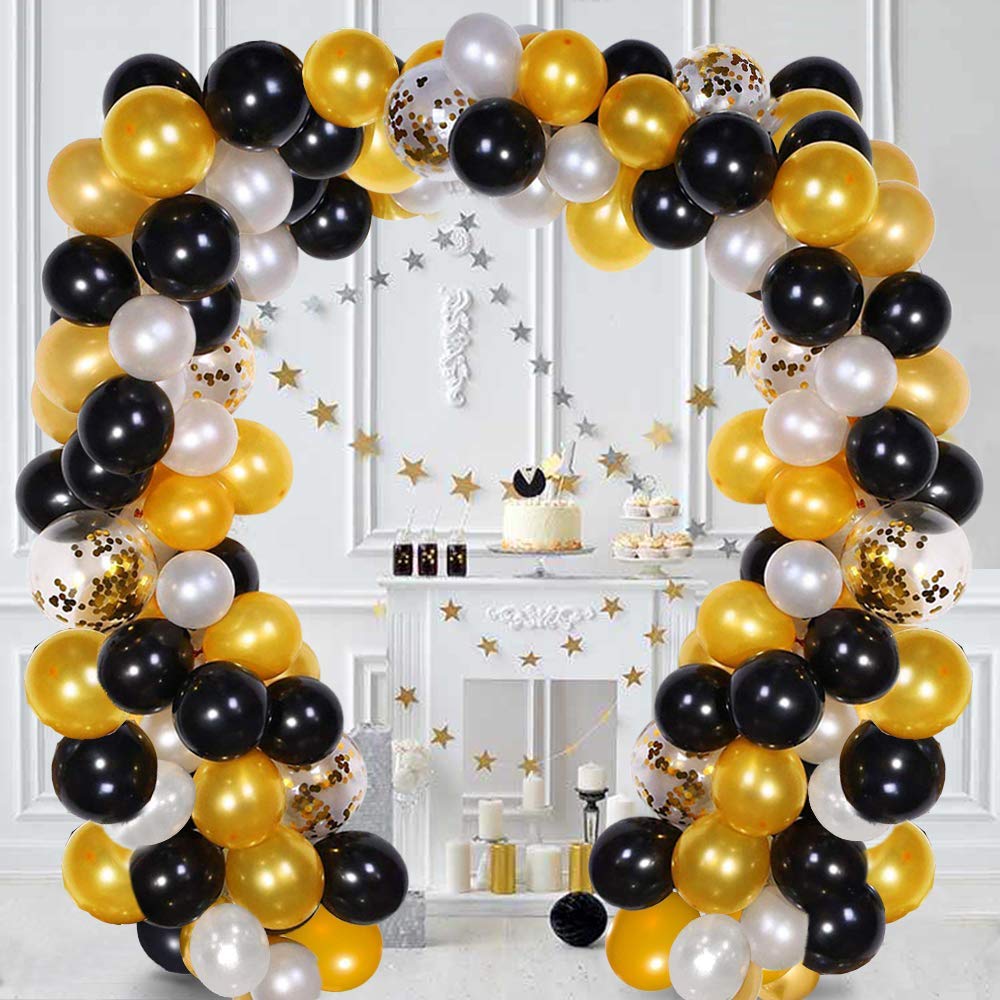 Keep the menu simple!
First off, start your party a bit later like 8:00 so that you don't have to worry about it being dinner time.  Also don't plan a menu that has you stuck in the kitchen the entire party and missing out on all the fun!  Simple appetizers that people can just help themselves to are the way to go for New Year's Eve. My rule of thumb for a NYE cocktail party is to factor about 12-15 pieces per person since they will be there for 4-5 hours at least.  Create a great cheese and charcuterie platter, pull together a veggies and dip tray and pick up some frozen appetizers from the grocery store that you can easily pop in the oven and serve.  You can also make 1-2 signature appetizers to complete your spread.  For some ideas checkout out my post on Easy Holiday Appetizers and also my new favourite these Cranberry Brie Bites.
Another tip is to find shortcuts for yourself to make it easy too!  If you have a great caterer in your area, order a few different appetizer platters to compliment everything else.  Or order some takeout and just plate it to look like your own.  I always have plenty of white platters on hand to plate things and even take-out can look great!  When you pull all that together with 1-2 of your own signature appetizers it won't take a lot of time and will taste and look amazing!  And it will look like you've been planning this party for weeks not just the day before!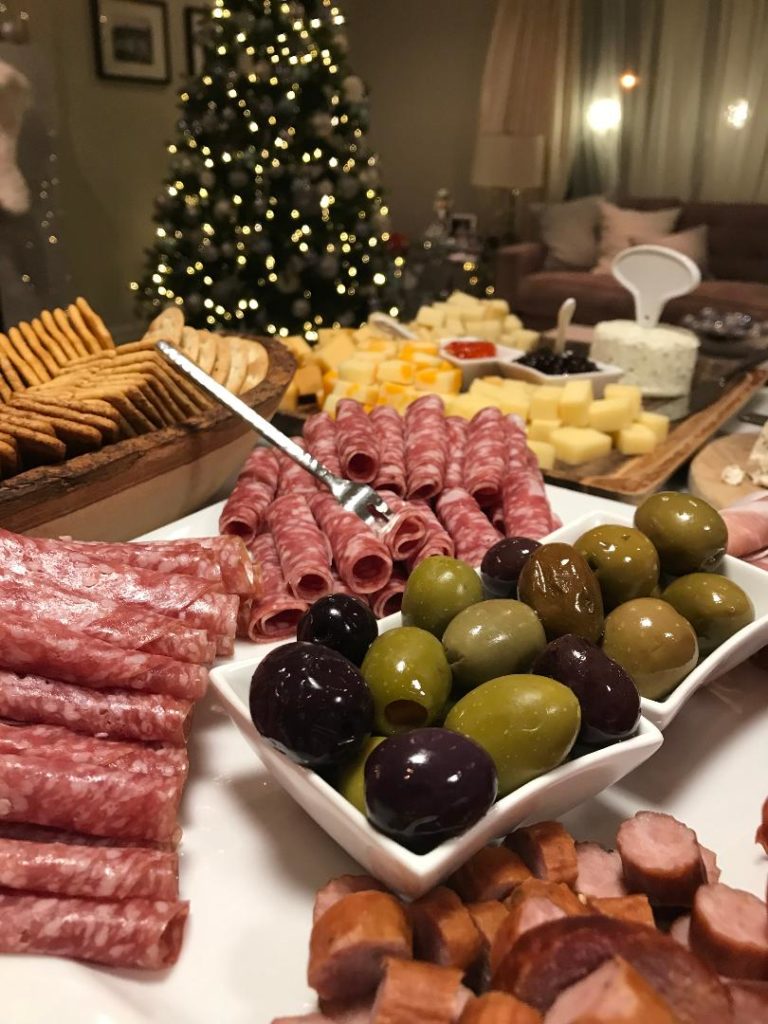 Stock the bar
Let's be honest, the bar is a bit of a focal point for most New Year's Eve parties so you definitely don't want run out of drinks or ice!  Make sure to stock your bar with the bar essentials including liquor, mixers, garnishes and ice of course!  I always worry about having enough and what types of liquor to have on hand.  A general rule of thumb is that your guests will each have about 1 drink per hour of the party.  If you know how many guests are coming figuring out how much you need becomes pretty easy.  What types to stock really becomes more a matter of preference and what your guests typically like.  I also recommend setting the bar up as a self-serve bar so people can help themselves and you can just enjoy the party too!
Also think about serving 1-2 signature cocktails, maybe even ones that you can prepare in advance.  For New Year's Eve I recommend a Lindt Raspberry Chocolate Martini or something else that's just as festive and delicious!  And remember to stock up on lots of bubbly to ring in the New Year!  At my next NYE party I'd love to set up a champagne bar!  How fun would that be!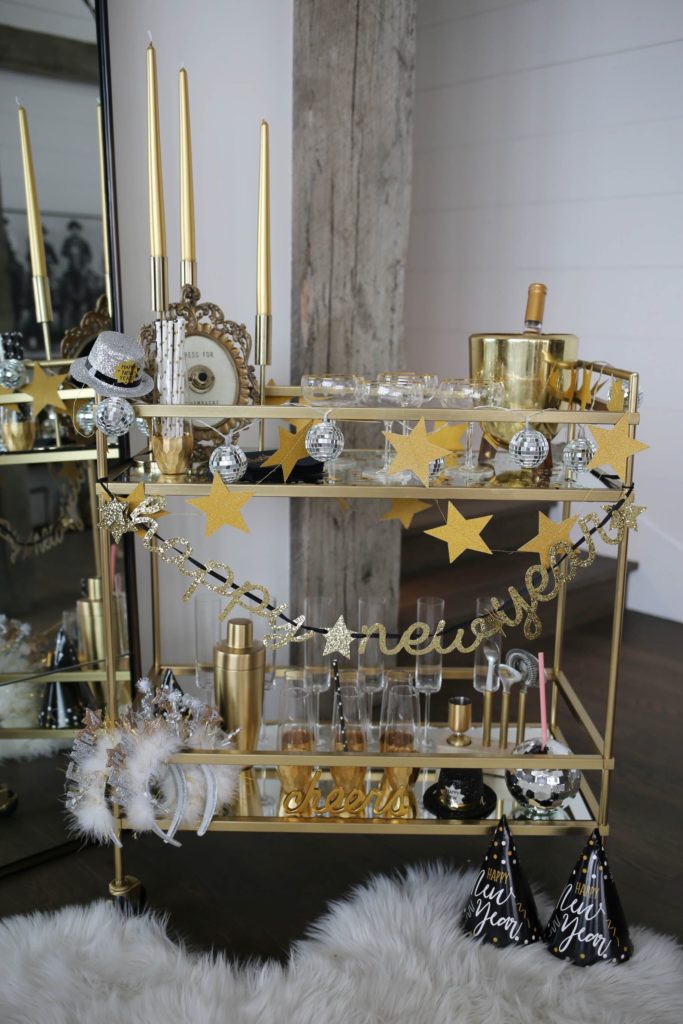 Set the NYE Party Mood!
This shouldn't be too hard because when you have good company together everyone is sure to have a great time.  But there a few things you can do to help make sure everyone has fun!  Make sure you have enough seating and mingling areas, a space for dancing and definitely music!  Get your playlist together and for this year maybe even think about a compilation of top hits from the last 10 years!
You can also set up an easy Photo Booth area for your party.  All you need is a tinsel backdrop and some fun NYE photo props that you can pick up at the party store or even on Amazon (yay for Amazon Prime!) and you're set!  Everyone knows how to take a NYE selfie!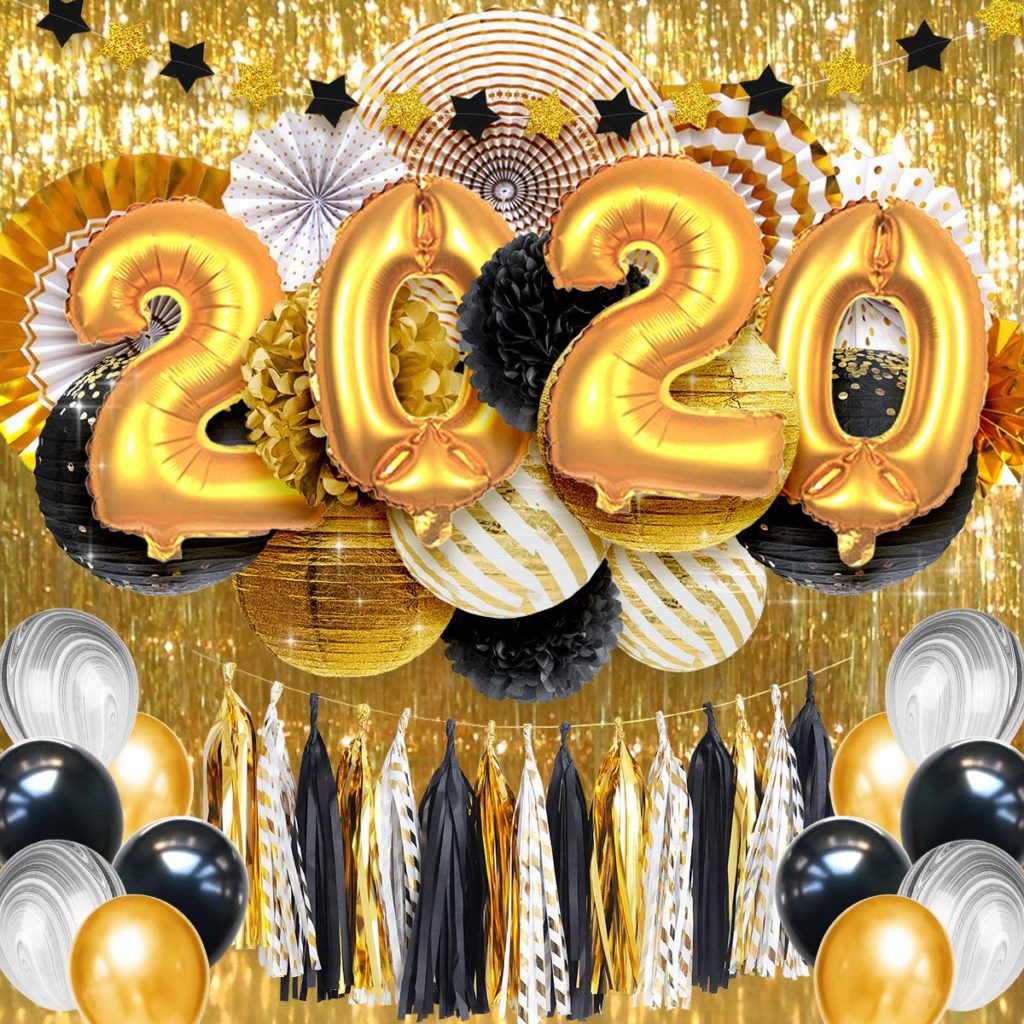 I hope I've given you some tips to help you throw an awesome New Year's Eve party at the last minute!  I know you can do this!  And remember the most important part of the party is having fun with your friends and family.
Happy New Year!  Have a lot of fun and see you in 2020!