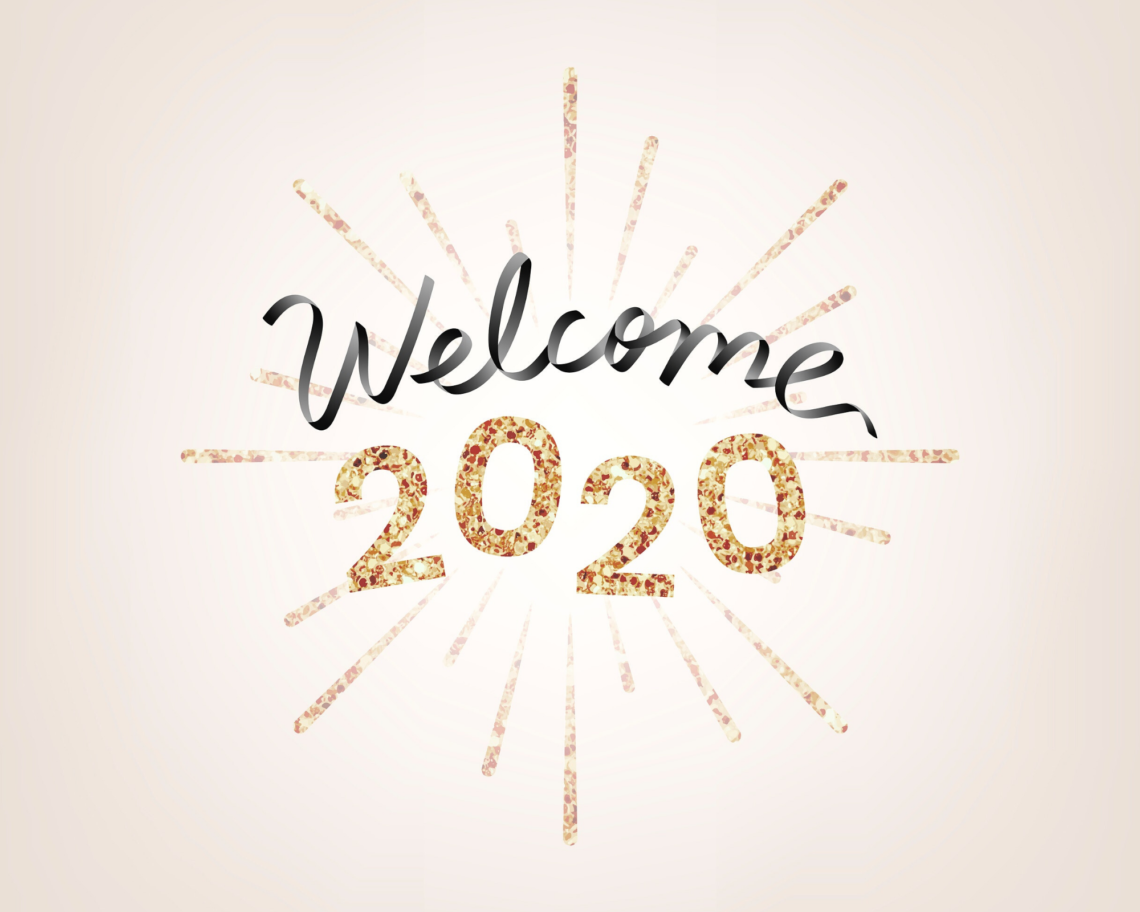 Welcome 2020: A Decade in Review
Happy 2020 everyone!  It's the first day of a new year and a new decade but before I can look forward I'd be a bit remiss if I didn't look back first to what got me here.  At the end of the year I usually reflect on the past year.  So I had all intentions to write a post on my reflections on 2019.  And then the other day my son said to me that he was so excited that he was going to be a decade old in 2020 and it dawned on me.  He is 10 years old this year.  How did that happen?  When did that happen?  This needed to be much bigger than a year in review, it truly was a decade in review. I really needed to reflect on the past 10 years of our life before we enter this big 2020 that everyone has been so excited about.
So as I looked back at the last ten years I realized it's been a decade of learning, growth and resilience for us.
We were blessed with the birth of our son in 2010 making us new parents and so very thankful for him.  And then in 2013 we welcomed our daughter into this world as well.  These kids changed our lives.  They have brought so much joy and love into our lives and they made our house a home.  In the last 10 years we grew as parents and as human beings as we learned about selfless love and of the sacrifices we'd be willing to make for the ones we love most.
We also grew through the tests that life gave us and by experiencing both the joys, sadness and pain that life has to offer. We suffered the loss of several close family members including my father-in-law and had to deal with illnesses including my own father's heart attack.  With this we grew as people and as children.  We learned to now take care of our parents the way they had taken care of us and to deal with sadness, fear and loss.  But also that we could go on and we could deal with it.
While much of this was with my husband, I know that I also grew as an individual.  I learned so much about myself over the last ten years and about who I want to be in this life.  As many of us do when we are younger, I started this decade feeling that I was unstoppable and that I was invincible.  I was ambitious; I worked hard and always strove for that next promotion and title and like many of us always wanting more.  With the help of God and my family I was able to see that there is more to life and to feel grateful for what I have and the important things in life.  In the latter part of this decade my accident helped me wake up and really see what was important to me in this life.  I realized I didn't just want to live but I wanted to live a life that I loved and with the people I loved.  We only have one life, so how could I live my best life and if I wasn't why? Yes, I was tested.  But instead of thinking of whether I would pass or fail, I just wanted to get through the test.  And through every test I feel I've come out better than before.  The last ten years has taught me to believe that everything will be ok even if it didn't feel like it would be.  It taught me to be patient, something that was very new to me, and that I was much more resilient than I thought.
Births, deaths, new homes, new careers, new friendships and lost ones too – the past ten years has given me, as it has for many of us, a lifetime of moments and experiences.   In a corny kind of way it's represented the circle of life.  As we ended this decade I came to realize that as painful as it may be it's ok to let things and people go and to say goodbye.  To that friend who has drifted away.  To the loved one whose time has come to go.  To the career that's no longer fulfilling.  And even to an idea of the person you thought you wanted to be.  I entered this decade naively optimistic and have had my own ups and downs.  Thankfully I had the support of my family and close friends though it. And as I reflect on just the last couple of years, while 2018 was a year of healing, self-awareness and self-discovery for me, 2019 was the year of closure on many fronts.  I closed the door on friendships that were no longer giving me what I needed.  I closed the door on a career and professional relationships that no longer fulfilled me personally or aligned to my values.  I closed the door on the person I used to be.
While I may not be as naïve, or maybe even as cocky as I was 10 years ago, the one thing that is even stronger today is that I remain optimistic and hopeful.  As we welcome 2020, I am energized by the possibility of reinvention, renewal, transformation and new beginnings.  And not in that corporate BS kind of way.  I'm talking about these things as an individual, as a person.  As we close one door and one decade, another one and the opportunities with it open too.
Happy New Year everyone!  And cheers to 2020 and the next 10 years!  I'm ready to walk through that door, how about you?