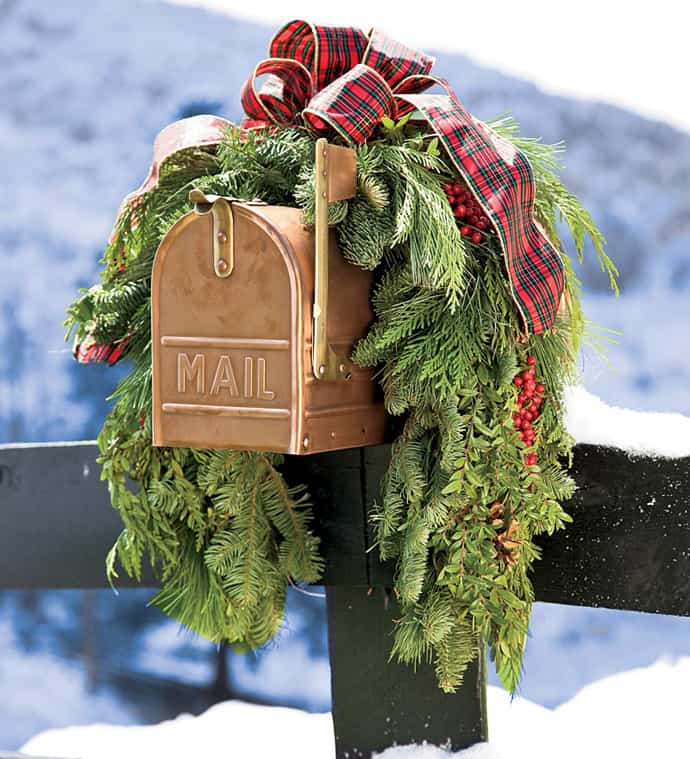 Send Christmas Cards Without the Fuss!
The Santa Claus parade was yesterday, so Christmas just got real!  The holiday season has officially kicked off and while I pretty much love everything to do with the Holidays and Christmas there's one thing that stresses me out every year – sending out Christmas cards!
Every year the anxiety and stress levels would rise ad we would get overwhelmed at even the thought of sending out cards!  We would be so last minute, scurrying around to take pictures of the kids, find a card template we like and get them out so that they can get to our friends and family by Christmas!  And every year I swear we would take pictures of the kids and it was like the biggest feat to try and get them to stay still, pose and smile and it took a miracle for me and the photographer (a.k.a. my dear husband) not to kill each other or get divorced!  And yes, I know we should probably be saving trees and skip the cards altogether but I just can't.  It's tradition and our family and friends are expecting them!
So over the last 10 years of sending cards we learned a lot and figured out how to take the fuss out of sending cards.  Here are my tips for making Christmas cards a bit more stress-free this year!
Plan Ahead & Start Early
Ok so I'm a bit behind on this one once again this year but probably my biggest tip is to plan ahead and start early.  Ideally you should start planning on your Christmas cards in October to give yourself enough time to get everything in order like addresses, pictures and designing the card!  Plus you want to get them mailed out early like in late November before the mad rush at the post office!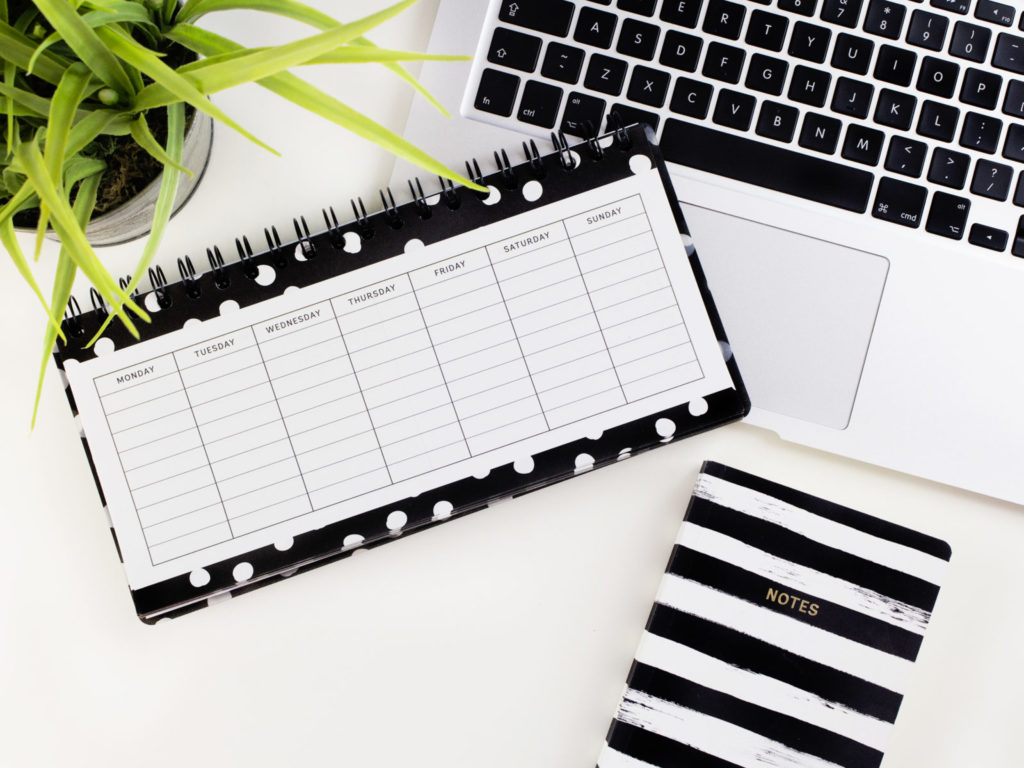 Prepare your mailing list
Pull together a list of who you will be sending cards to this year.  This will help so that you know how many cards you will need.  I always recommend ordering an extra 5-10 cards because it never fails that you will forget to add a few people on the list and need extra cards!
Next track down all of the addresses and postal codes you will need for your mailing list. Once you have this you can re-use it every year and just update it.  Another great tip I found over the years is to create your mailing list in excel and do a simple mail merge to word using some Avery labels.  It automates your process and no more cramps trying to write out all of those addresses!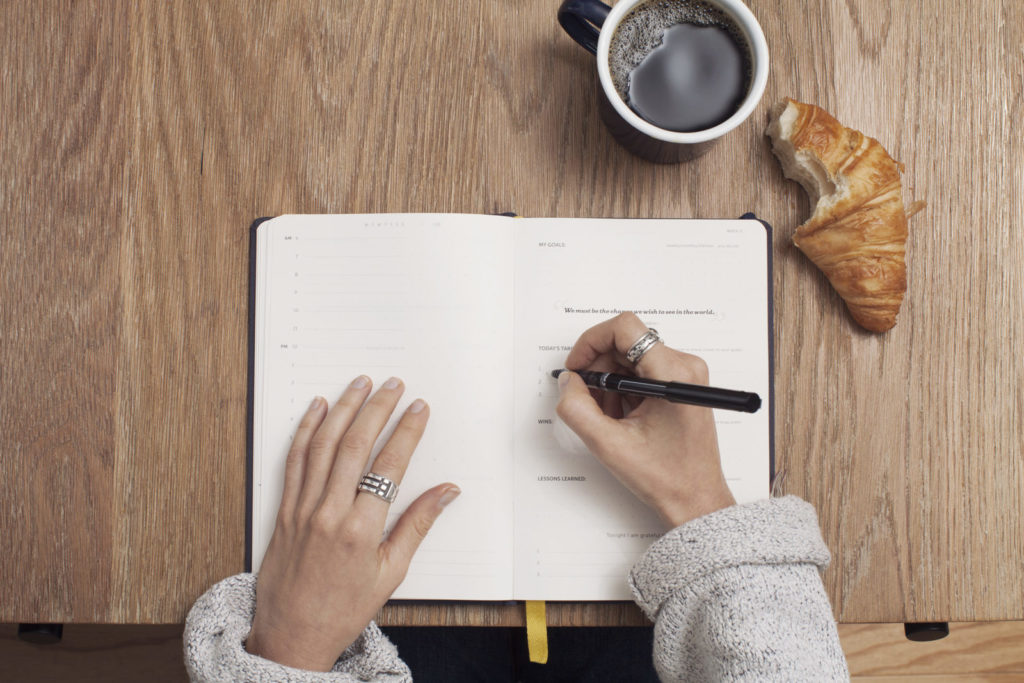 Say cheese and get your pictures taken!
Whether you're taking pictures of the whole family or just the kids, this always seemed to be the most stressful part for me!
First off decide on who is taking the pictures this year.  Are you taking pictures or do you need to schedule a photographer?  If you're booking a photographer they can be quite busy this time of year so plan ahead.  You can also try a local photo studio like Magenta if you are in Toronto. Another consideration is the time of the day.  You know your kids best so make sure to schedule a time that would work best with your family.
Next decide what your theme or look will be so that you can coordinate outfits.  Are you going casual or a bit more dressed up?  This will help when you need to get ready for the photo session and you won't be scrounging around at the last minute looking for matching outfits.  Head out to the mall or do some online shopping to find coordinating outfits.  This year for the kids I loved the outfits we picked up from H&M, Old Navy and Abercrombie.  It was so easy to find coordinating styles that didn't look too matchy matchy!
If you're taking photos outdoors, think about the location you want to head to and plan around the weather and time of day too!
If you're taking photos at home, consider buying a festive backdrop and stand.  You can actually find some reasonably priced professional ones on Etsy and even Amazon which is great because you will get it pretty quickly! Don't forget the props too.  Pick up some large ornaments and wrap some big presents for the photos.
On the day of your photo session (which is probably the most stressful part!) try and prepare early.  Give yourself time to get everyone ready so that you're not rushed.  And of course promise a small treat to make sure everyone cooperates!
I honestly think taking pictures for Christmas cards has to be the most stressful part of sending out cards! Once they have been take it is smooth sailing from there!  Here's an example of one from just last year – I kind of cheated and we took one with Santa!  What can I say the Yorkdale Mall had a beautiful Christmas display!  And it doesn't get easier or more economical than that!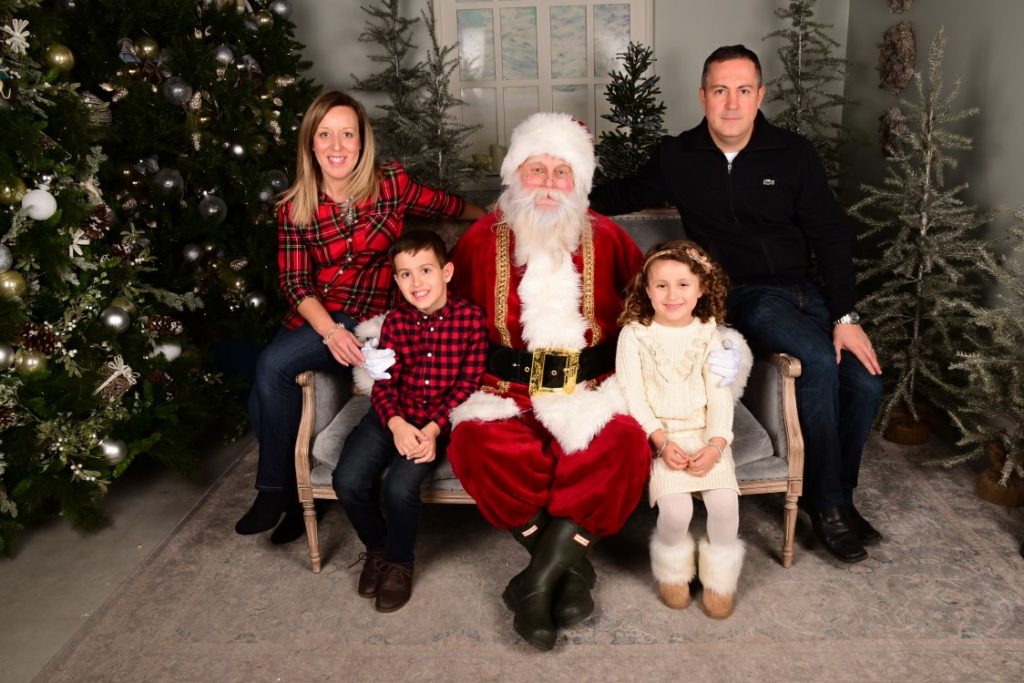 Design your cards
Over the last few years I've used a few different online card companies but my absolute favourite has to be Tiny Prints.  I just love all of the different templates you can choose from and they are just so easy to use and customize.  They make the whole process so simple and the cards we have created with them have been a hit for our family year after year!  Plus if you keep an eye out they usually have some kind of promotion going on!
Another card design option that's also budget friendly is to buy a Card template on Etsy and then customize it and print your cards yourself at Staples or Costco.  We do this a lot with invitations and can create beautiful cards at a fraction of the price.
And here's one more tip.  When you are purchasing your cards invest in some family return address labels.  Again for an extra few dollars as an add-on makes sending your cards out that much easier!
Here are a few examples of some of our past Christmas cards!  Not sharing this year's yet!  That would spoil the surprise for those getting it in the mail!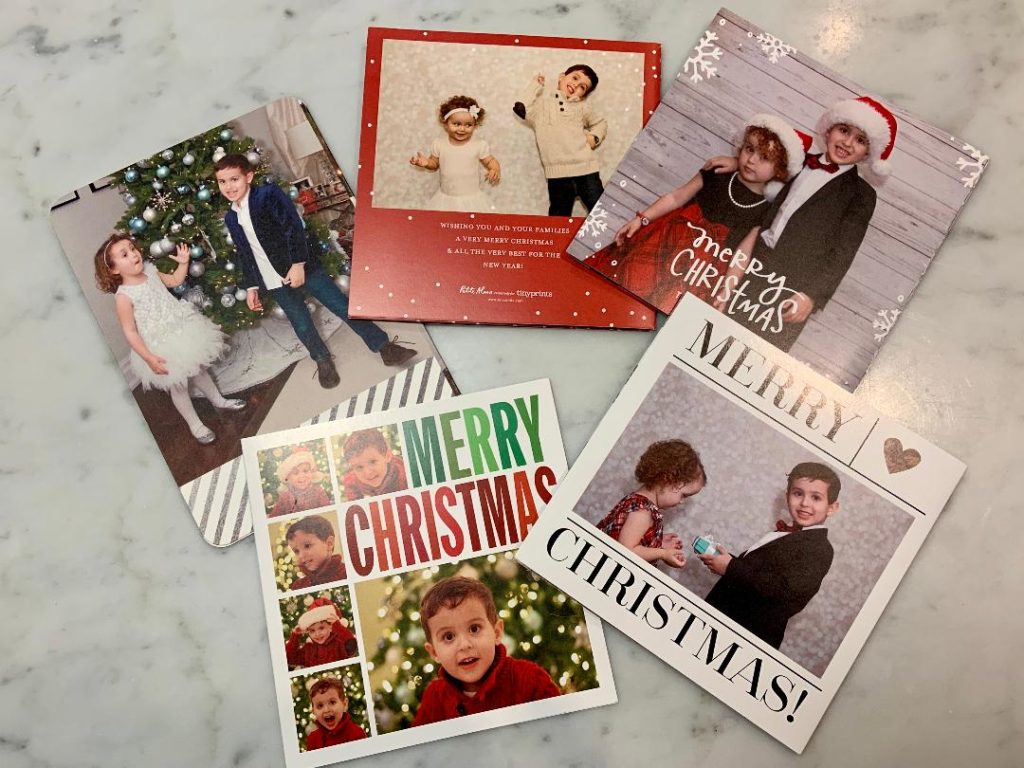 Mail them out
Ok we're nearing the finish line on sending out your Christmas cards and I'm not feeling so stressed about it anymore, how about you?!  Once the cards have been printed all you need to do really is stuff those envelopes and send them out.  Save yourself some waiting time in the lines by buying your postage stamps ahead of time.  You can get packs of them at Costco or just head to your local post office.
Most people typically send their cards out at the beginning of December so set that as a goal for yourself.  If you can get them out at the end of November even better so you can avoid the lines at the post office!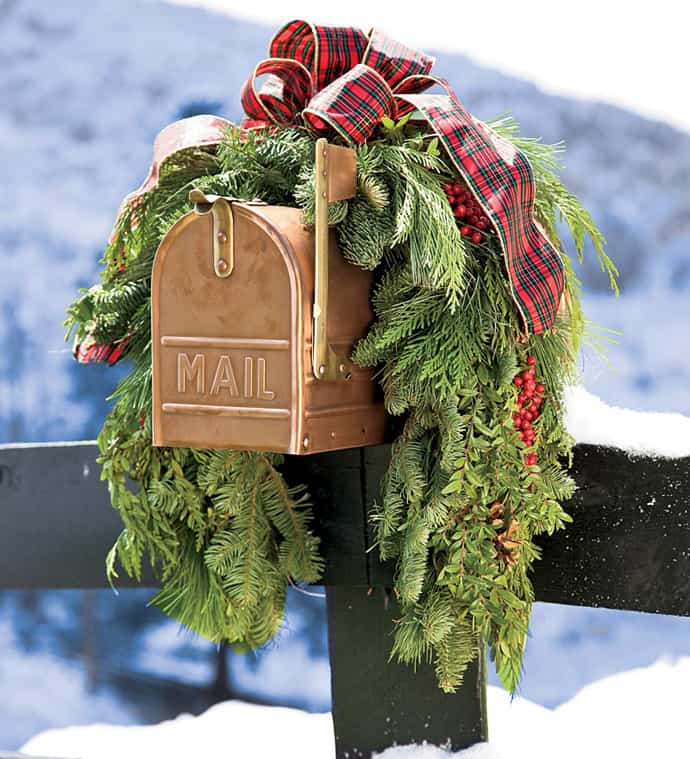 So what do you think?  Christmas cards aren't that stressful anymore, right?  Let's not even think about gift wrapping yet!  That's a whole other post!  Hope these tips help you get your Christmas cards out in time and make the whole ordeal a little less cumbersome and a lot more stress-free!