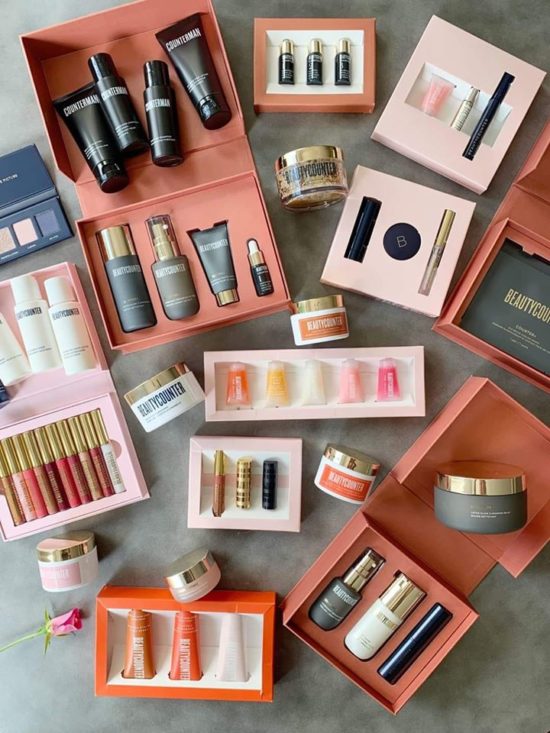 My Top Picks from Beautycounter Black Friday Sale
In case you missed it, Black Friday came a week early over at Beautycounter today!  The biggest #cleanbeauty sale of the year began today and runs until Sunday, December 1.  Everything is 15% off (excluding sets) and you get free shipping if you spend over ($50 USD/$65 CDN)!!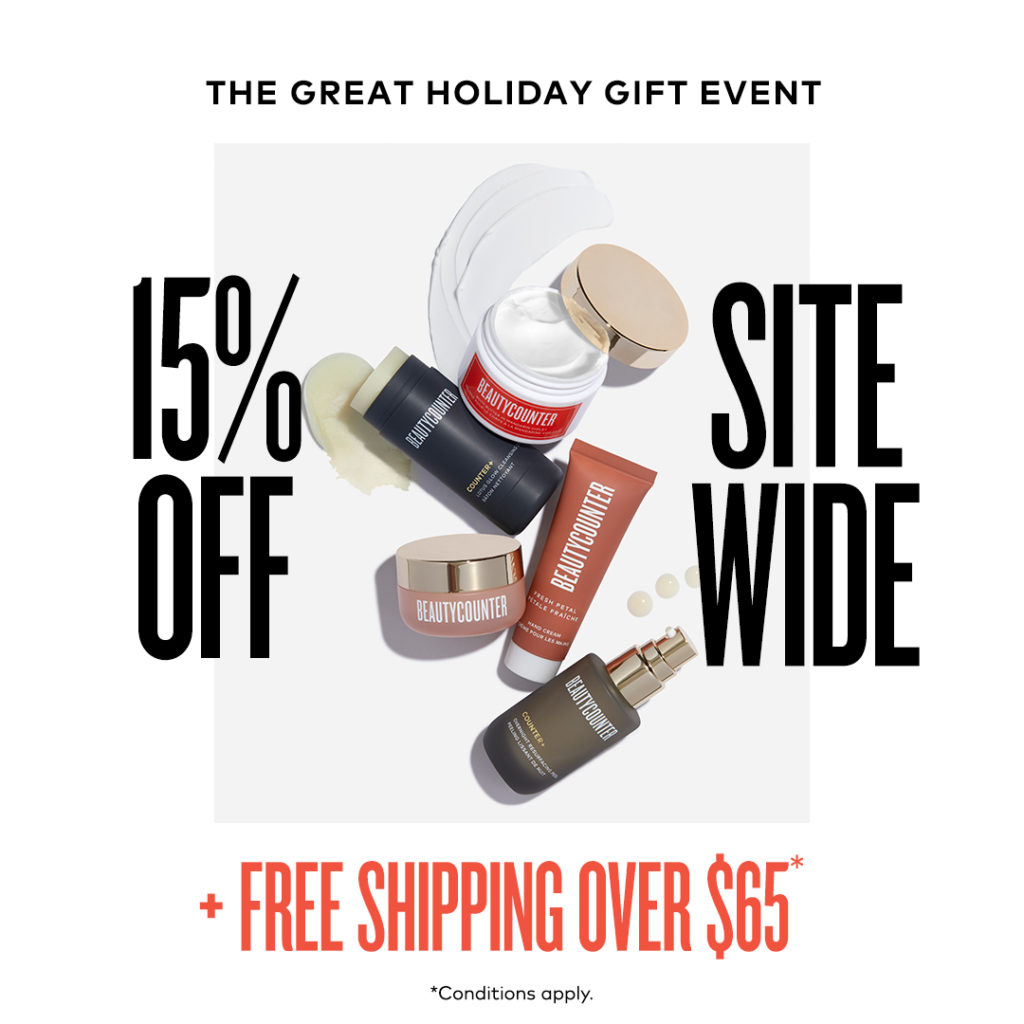 If you've been thinking about checking out some safer beauty products and trying out something new from Beautycounter this is definitely the time to do it!  Plus there are some beautiful holiday gifts for friends, teachers, moms, pretty much everyone on your list!
For those of you not sure where to start or just need some ideas here are my top picks from the Beautycounter Black Friday Sale!  I'm going to start us off with my top holiday gifting picks and then some must-have beauty essentials that I love!
BEST OF HOLIDAY GIFTS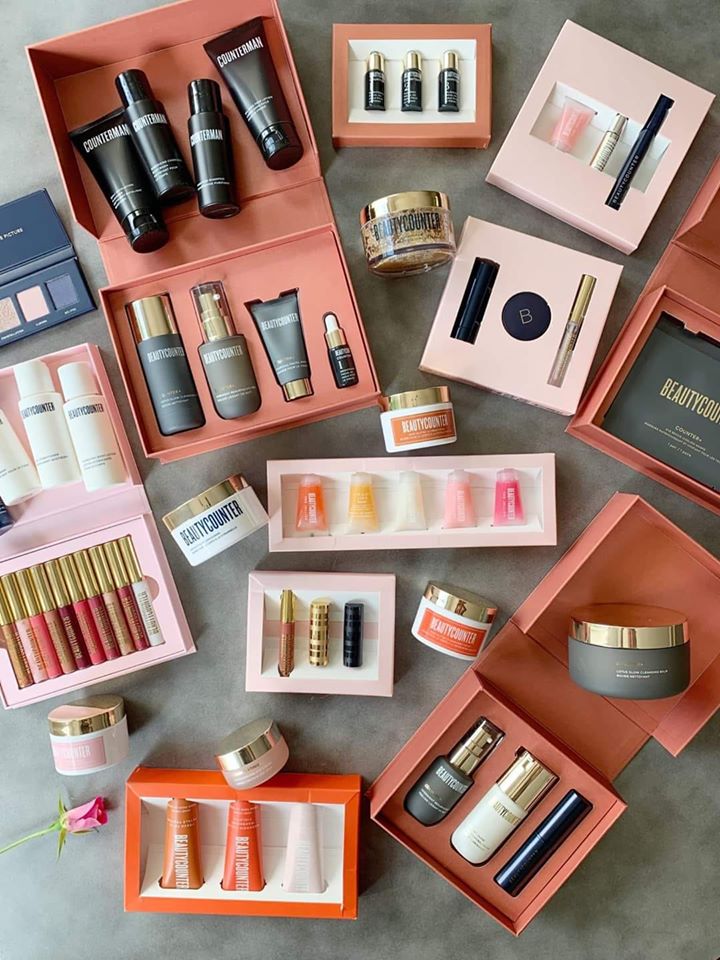 Remember Lip Smackers or those awesome VS lip glosses from years ago?  These are better and safer!! These mini lip glosses are the perfect set to give as a full set to someone or split up and gift individually as stocking stuffers! They are shiny and not sticky and all have a different light scent!  These are honestly the perfect gift for any little girls, tweens or teens in your life!  I can tell you of one lucky little girl getting these in her stocking this year!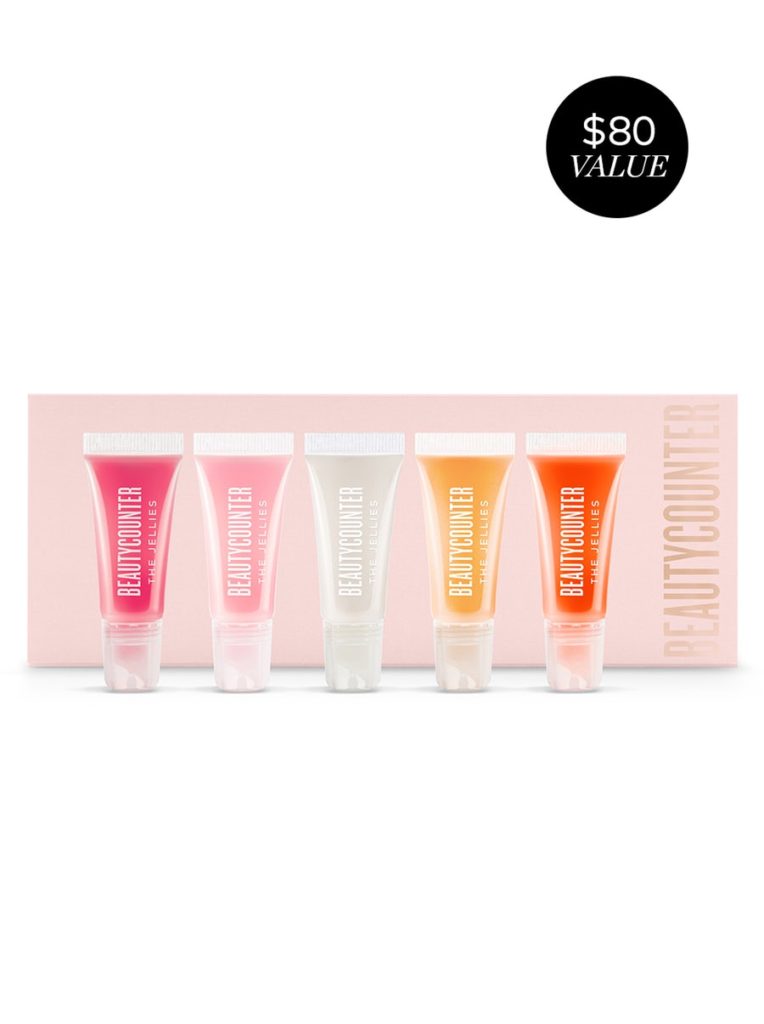 Love this limited edition Lip Gloss Vault!  This is another great gift that you can give the whole thing to someone special like your bestie or break it up and gift to many!  These little lip glosses are great to stick in your purse and don't take much room.  I love bundling these with a gift card or a hand cream as teacher's gifts or as little gifts for my friends.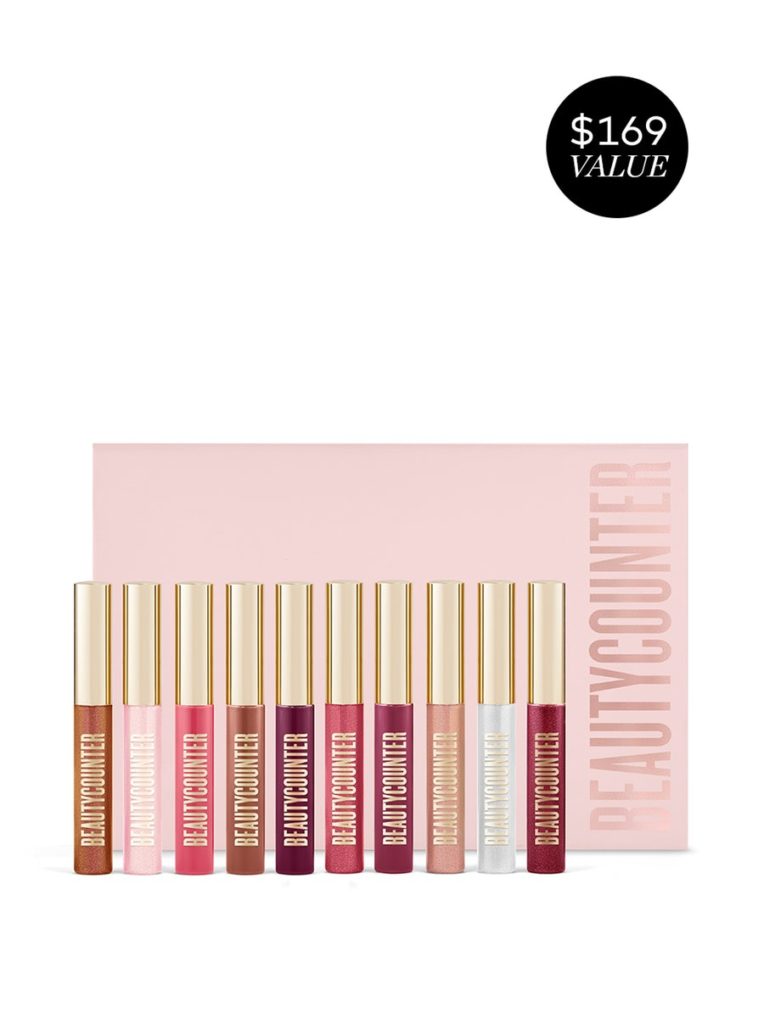 These are another great pick that you can give as a gift to your mom, a co-worker or even use as a hostess gift!  It's a set of 3 small hand creams that you can give as a set or again split up into smaller gifts!  Another idea I've done for gifts is to bundle one of these with one of the lip glosses above!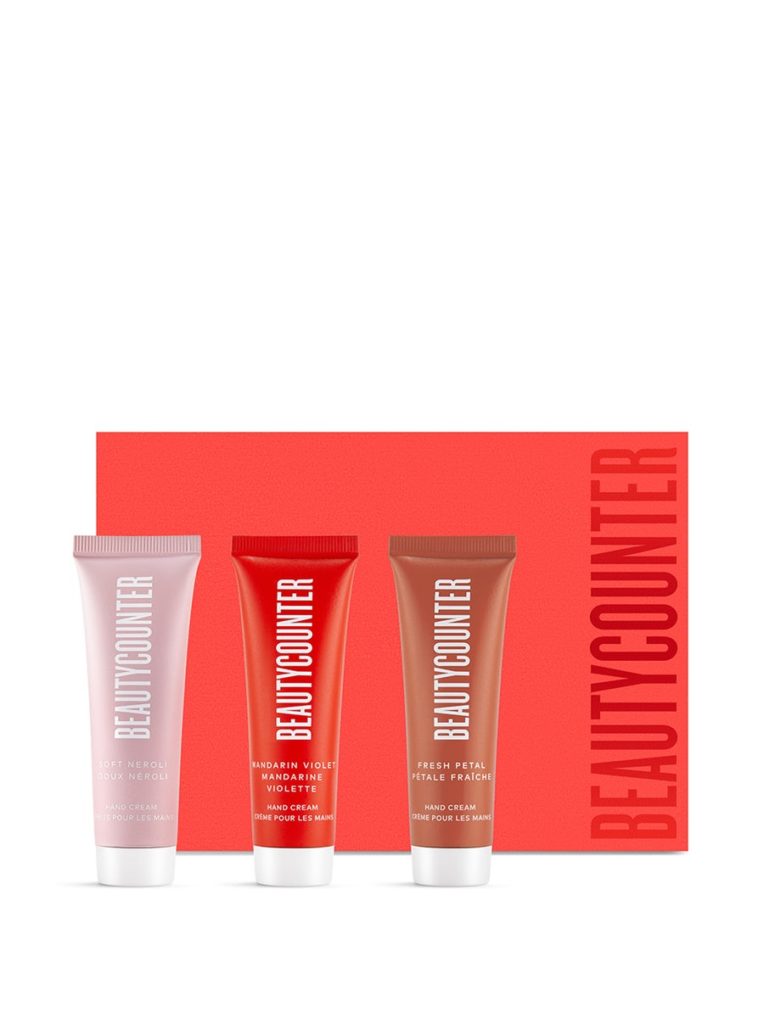 This is a beautiful palette with five shades that work for both warm and cool complexions.  There's some more muted pinky colours for daytime and a bit of sparkle for glam evening looks too!  This is the perfect gift for your make-up loving friend but honestly this one might be a gift for myself!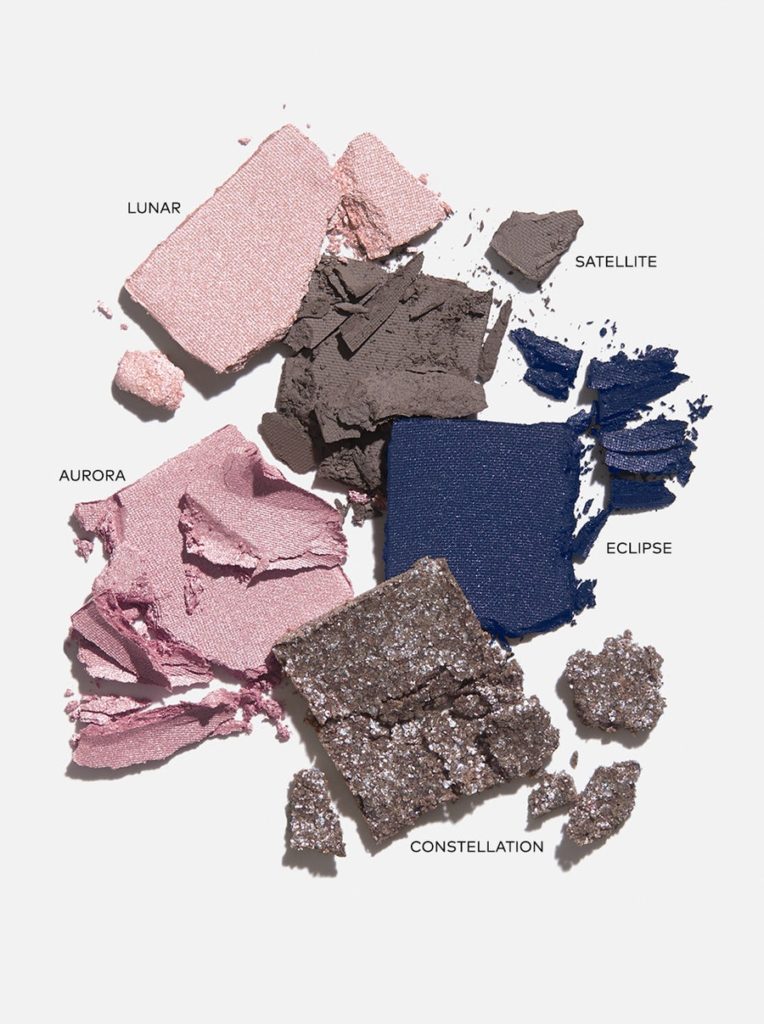 I am obsessed with this one and it sold out last year!  So if you want it, buy it now!  I compare it to Dior Glow if you've ever tried that – but with safer ingredients! If you haven't here's scoop on these.  While the lipstick and lip gloss look clear in the container, once you apply them they transform your lips into a customized pinky colour that perfectly matches your skin tone. It's sheer and you can even put on under your favourite lipstick.  Plus so moisturizing!   I have one in my bag at all times!  And while I am planning on giving a couple of these as gifts, not going to lie I gifted to myself too and stocked up since it is limited edition for the holidays!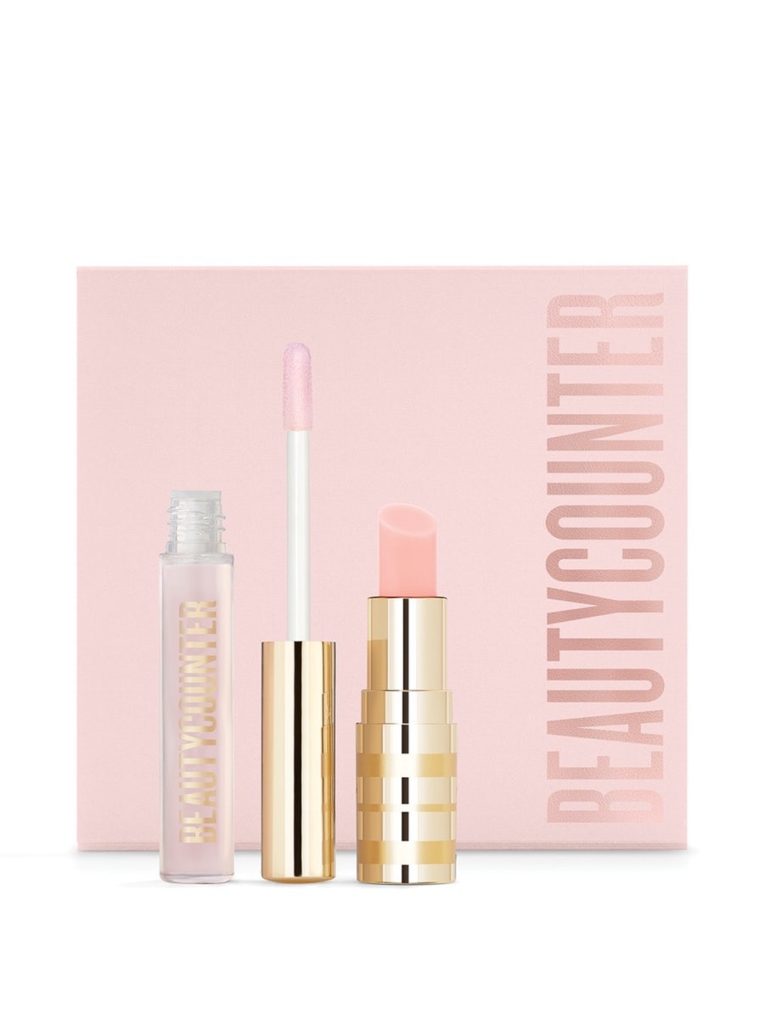 MUST-HAVE ESSENTIALS FOR YOU
Countertime Collection
This is Beautycounter's latest collection and it is luxury safe skincare at it's best!  Touted as the safer alternative to La Mer, this line is getting some rave reviews and results!  Made with Retinatural Complex, an exclusive blend of Bakuchiol and Swiss Alpine Rose this line is the cleaner and safer alternative to retinol. I currently use the Countertime Ultra Renewal Eye Cream, the Countertime Tripeptide Radiance Serum and the Countertime Tetrapeptide Supreme Cream (say that three times!) as a night cream and just after a few weeks I already see a difference!  If you want to start with just one of these products I'd say start with the eye cream or the serum.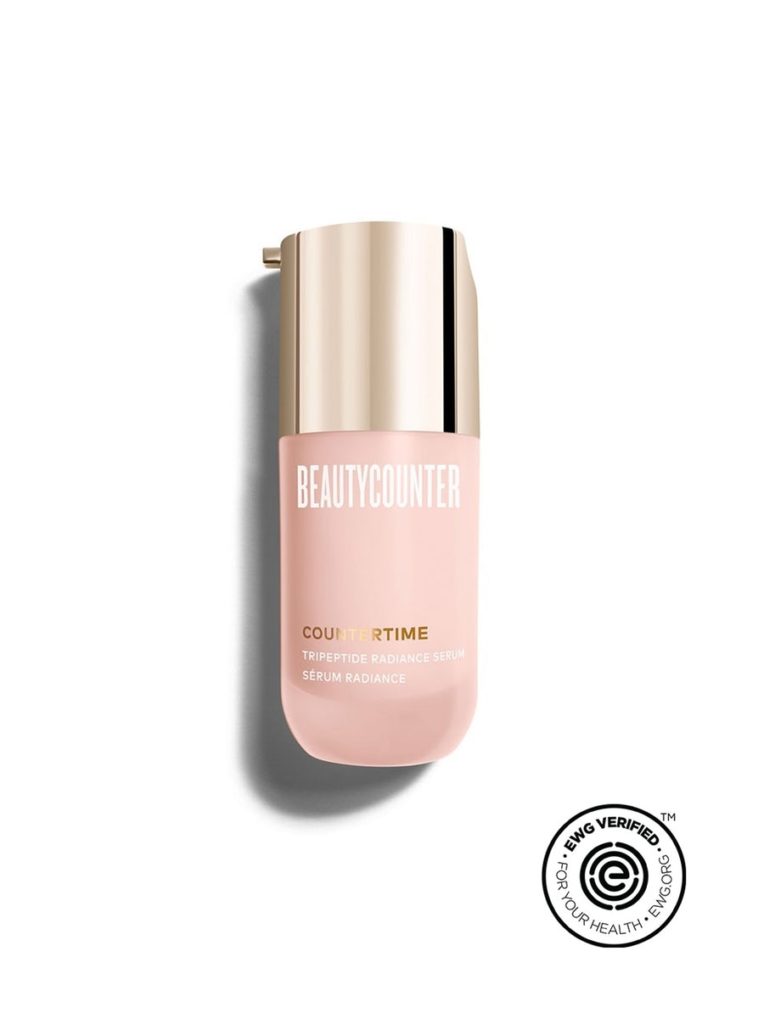 Countermatch Adaptive Moisture Lotion
If you're looking for an all around all season great daily moisturizer this is it.  I've been using this one for the last year and I love it.  It has bio-mimic technology so it adapts to your skin and gives it as much moisture as it needs.  I have very dry and sensitive skin and this has been wonderful for me!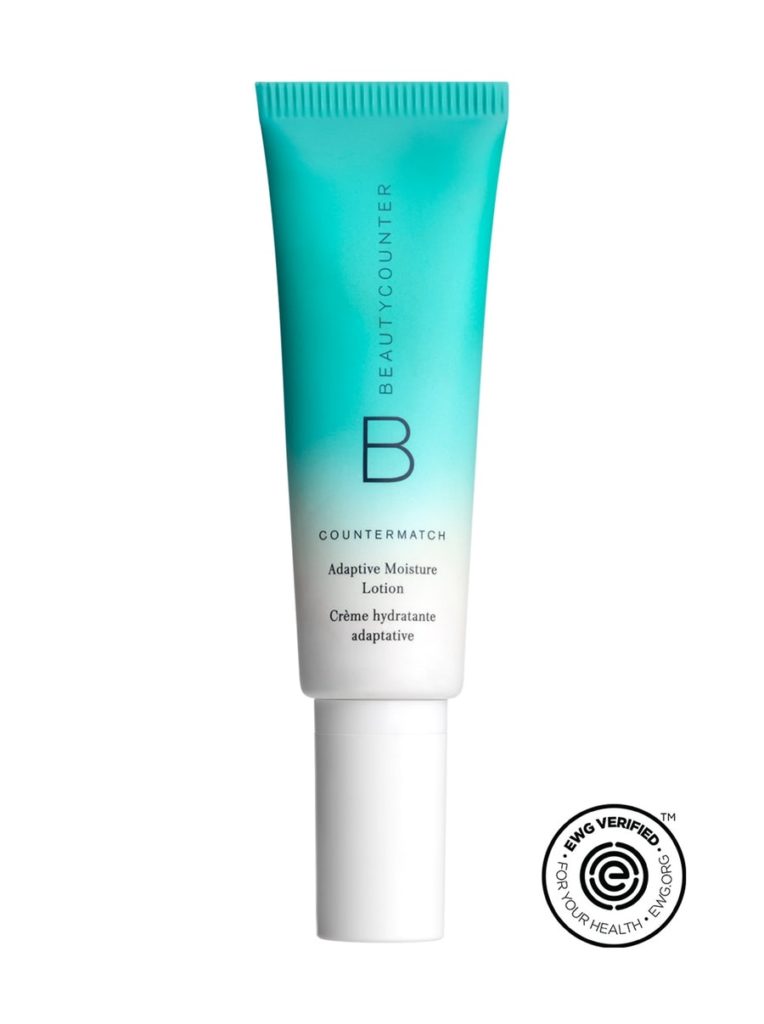 This magical serum has a cult following and for good reason!  This overnight serum is made up of 15 botanically-derived acids that lightly and gently exfoliate the top layer of dead-skin cells revealing a brighter and clearer complexion.  Not sure why it's called a "peel" so don't let that concern you as it works for most skin types. It honestly is a game changer!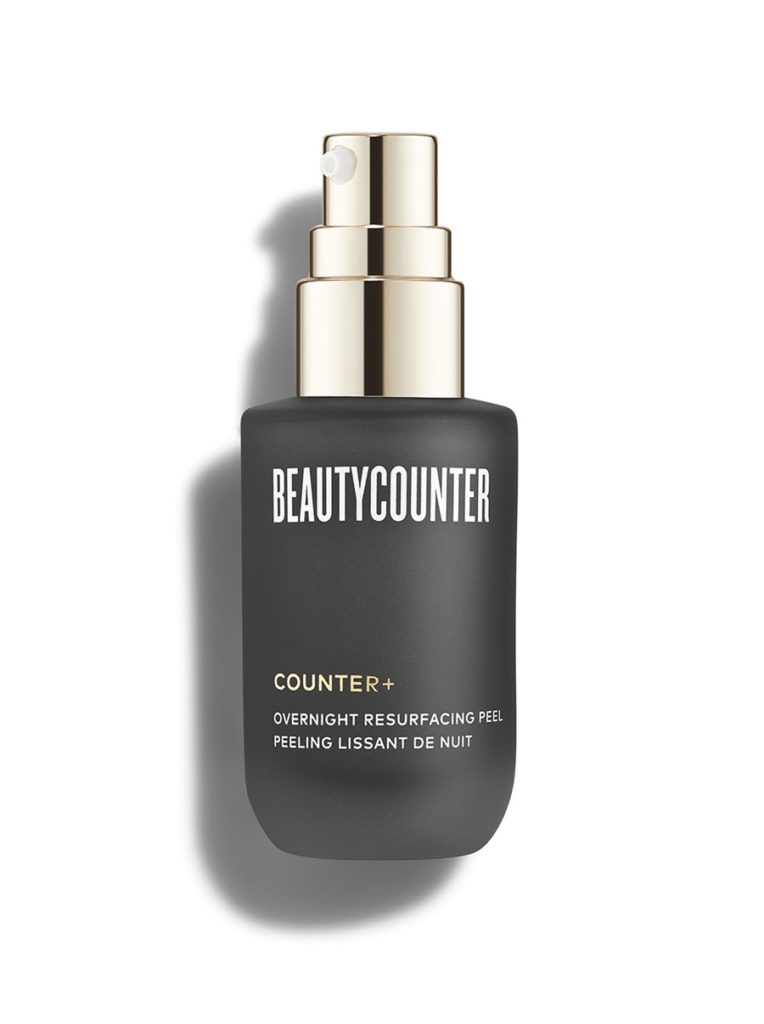 Charcoal Mask and Charcoal Cleansing Bar
The Charcoal Cleansing Bar is a fantastic cleanser that really helps your skin feel clean and detoxed after you use it. This is my go to throughout most of the year! And don't be fooled it actually will last you about three months!  The Charcoal Mask is also fantastic as at drawing out impurities in the skin, exfoliating and soothing it especially when you have blemishes.  Both are especially great if you have oily skin or breakouts but I find are gentle enough even for my sensitive skin.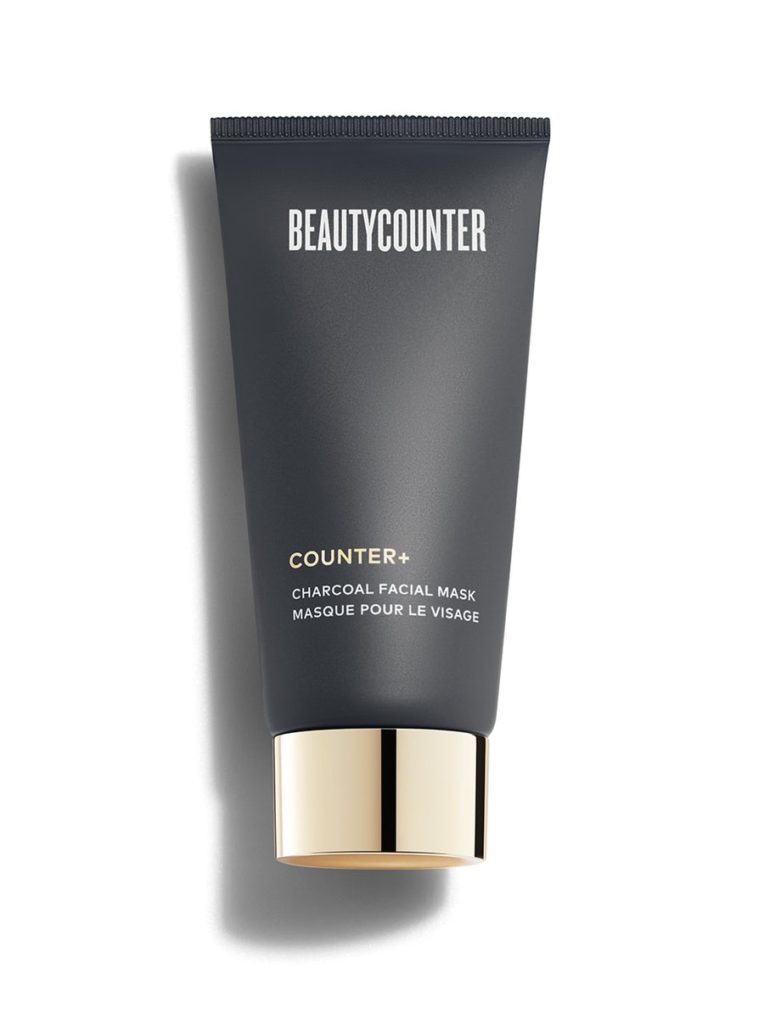 These are my go to every day lipstick.  I love that they are very sheer and just give me a hint of enough colour but are also so easy to wear that you can just swipe on without a mirror.  Available in 11 different shades there's definitely one (or two) that's a match for you!  I have a few of these and I can tell you they are also super moisturizing especially for the winter but I love them all year round!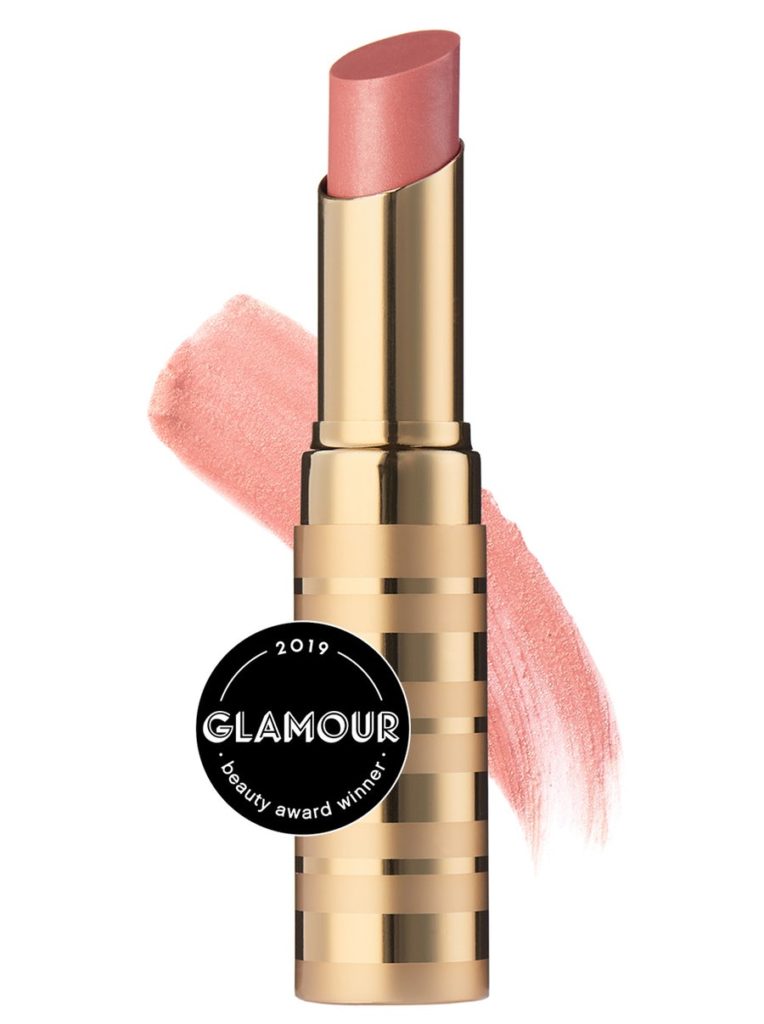 I could go on but I think that's the main ones,at least the ones I'm loving right now!  OK I also love the sunscreen for summer and the blushes are pretty good too!
To shop the Black Friday sale go to Beautycounter and let me know what you think of my picks and if you have any of your own!