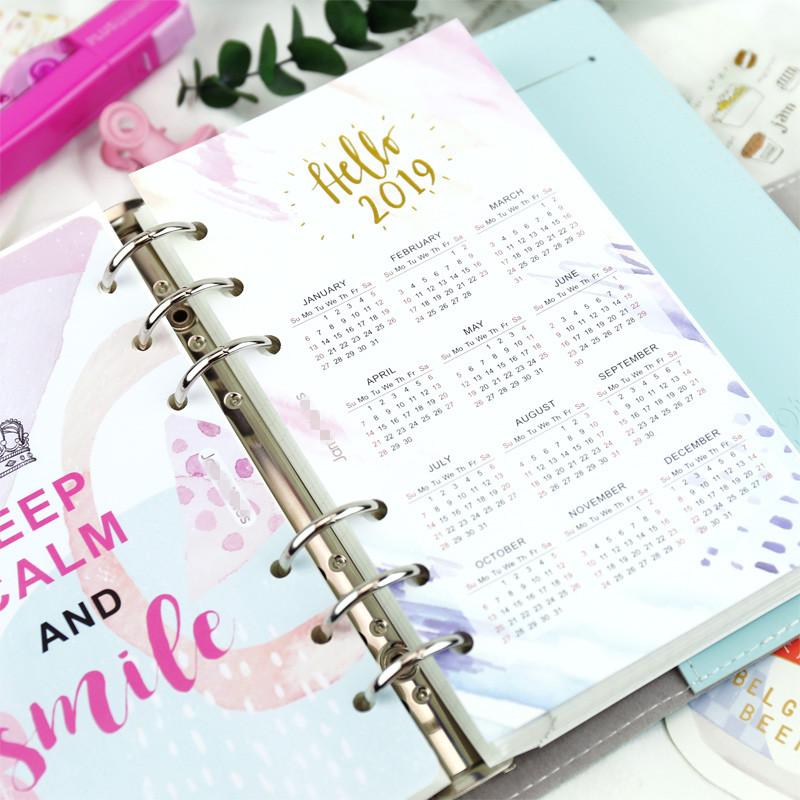 How to Set Your New Year Resolution and Stick With It!
Happy New Year everyone!  And hello 2019!  Now that all the partying is done I think it's time we got down to some serious business!  New year, new you. New beginnings. Out with the old, in with the new.  There's a lot of clichés around the New Year and New Year Resolutions. It kind of feels like there's so much pressure to take this one moment in time to change ourselves.  I'll be honest it took me a while to write this, mainly as I tried to wrap my head around New Year resolutions.  The more I thought about it, I really do think we make "resolutions" out to be bigger than they need to be.  And we over complicate them.  And we just try to do too much.  Truthfully we should approach them like any other challenge in our lives that we face every day.  A resolution is simply a commitment to do something.  We can make it happen if we think about it, say we'll do it, make a plan around it and then we just get on with it and do it.  And if we do that, they don't become so overwhelming, daunting or scary.  And they become a bit more real and attainable.  So today I'm setting out how to set your New Year resolutions and actually make them happen!
Setting your resolution
A different way to think about your resolution is to think of it as a destination point, it's where you want to be a year from now. A lot of times we fail because our resolution isn't really all that important to us, it's too vague, or it just isn't very realistic.  If you follow these steps below, you'll be able to make a resolution that makes sense for you.
Reflection is key.  Take some to reflect on the past year. Think about where you are today and where you want to be a year from now.  I'm all about making lists – get out a piece of paper and create a From-To chart.  Think about what made you happy or brought satisfaction to your life.  And on the flipside, what are the things that upset you or stressed you out.  This activity will help you figure out where you want to be a year from now.
Prioritize what's important to you, what you think you can commit to and what will make the most impact in your life.  Focus on what matters most to you.  I would suggest that you pick no more than 3 things that you want to focus on for the year so that it just doesn't become too much!  If you try to do too much, you will not only lose focus but you may also be setting yourself up for failure.
Commit to it!  Be very specific and concrete about what success will look like for you.  Imagine it, feel it, describe it. Then make a personal commitment of your decision and intentions to make some sort of change.  This is something you can always go back to to remind yourself about what you are trying to accomplish.
Set goals to help you get there
If your resolutions are the place you want to get to, goals then become the roadmap and journey to help you get there.  This is where doing some planning actually becomes very important.  Instead of creating big and hairy goals for yourself, try setting smaller goals that are simple, clear and straightforward to help you along the way.  Trust me, these smaller changes will add up over time and get you to that bigger change you are looking for.  An easy way to do this is to set SMART goals for yourself.
S – Be specific and clearly describe what you want to achieve.
M – Make sure you can measure if you have attained your goal and your progress along the way to know how you are doing.
A – Make sure that your goal is attainable and is possible.
R – Be realistic about what you are trying to achieve and make sure that you are being practical about it.
T – Be sure to set some time parameters around your goal so that you know when you need to accomplish it by.  Since this is your roadmap, set some milestones/dates along the way to help keep you on track.
This is something I've used for years to help businesses and other people attain their professional goals.  While I never thought that this would carry over into my personal life, it really actually helped me in nailing down not only what I'm trying to accomplish but also laying out the roadmap for me of getting there.
Tips to help you stick with it
We all know how hard it is to stay with it.  How many times have you joined a gym and lasted maybe to the end of January?  Here are some tips to help you stick with your resolutions and make them happen!
Write them down and hold yourself accountable
Tell someone and seek their support
Keep it simple and don't over-complicate
Stay organized and plan ahead
Do some research and think about what you might need to be successful
Anticipate potential challenges and roadblocks and think about how you will deal with them
Track progress
Remember this isn't about perfection – it's ok to make mistakes or fail. What's important is how you get back up, identify what contributed to your setback and learn from it
Stay positive! Stay motivated by being optimistic and blocking out negativity.  Turn off any negative self-talk and look for the positive in situations.  Looking for the silver lining will help keep you motivated!
Celebrate successes, not just at the end but along the way reward yourself
There you have it.  In a nutshell, there's not much to it. Dream it. Commit to it. Plan it. Then just go Do it!  Have you made your New Year resolutions yet?  I have!  I am committing to become more active, eat healthier & focus on a healthy lifestyle, and I'm going to learn something new!
Welcome 2019!  I'm ready for you and can't wait to see what's in store!  Let's do this!