Packing List: Sunny Vacation Must-Haves!
Happy March everyone!  It's a bit of a dark and gloomy day here in Toronto but what's getting me by is that in just two weeks it will  be March Break and we'll be in sunny Florida!  Last week we talked about what to wear to Disney World so today thought I'd tackle all those fashion must haves for a sunny vacay.  While I love going to the parks, those who know me well know I also love just lounging by the pool on our "off days".
Now for our "off days" (because you know, visiting Disney World can be hard work!), it's all about lounging by the pool, doing a little outlet shopping and going for nice family dinners.  Whether you're heading to Disney World like us or any sunny vacay really, these are my must-haves:
A sleek black swimsuit
A bikini in a fun pattern
A cute cover up you can throw on
Flip flops and slides that can be dressed up or down
A hat (looks good and saves you from the sun too!)
A great beach bag that will fit everything
Wedge Espadrille Sandals
A Maxi dress that you can wear day or night
A pretty dress or two for going out
Cute straw clutch or crossbody for evening
So I've been doing a little shopping (surprise, surprise) and I found some great vacation ready styles and at different prices too! Check out my picks below for some great vacay finds!
First up, it all starts with a great bathing suit or bikini!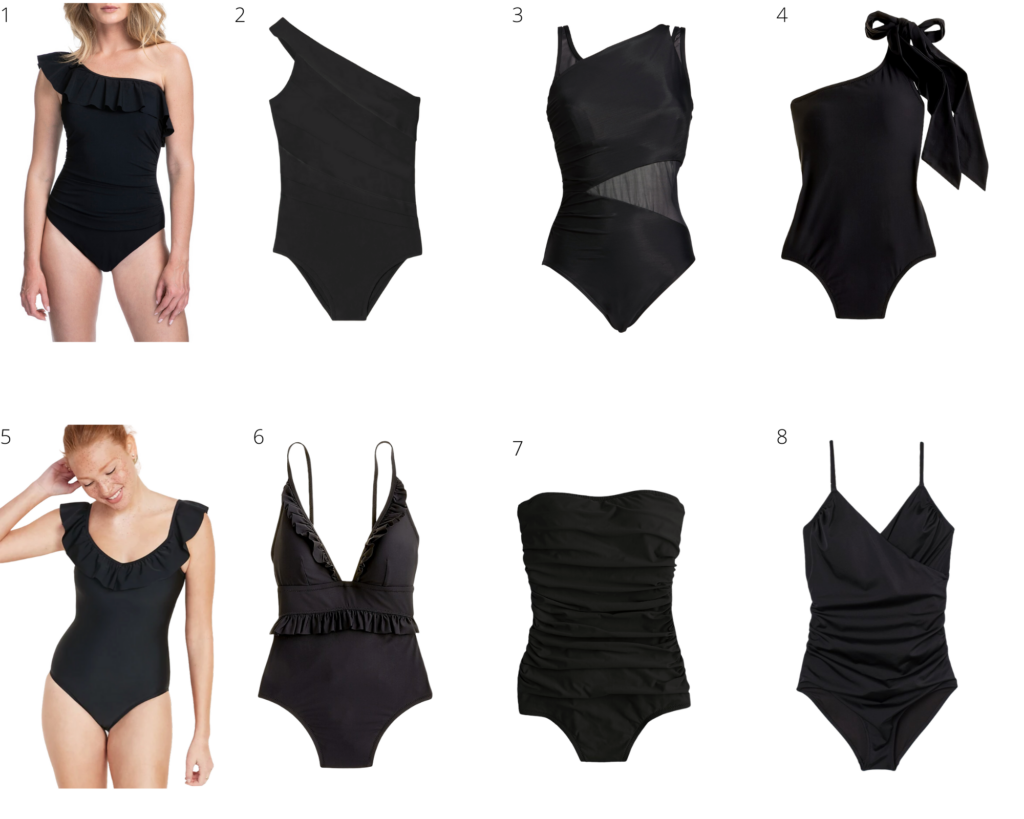 And you can't have an awesome pool outfit without the right accessories!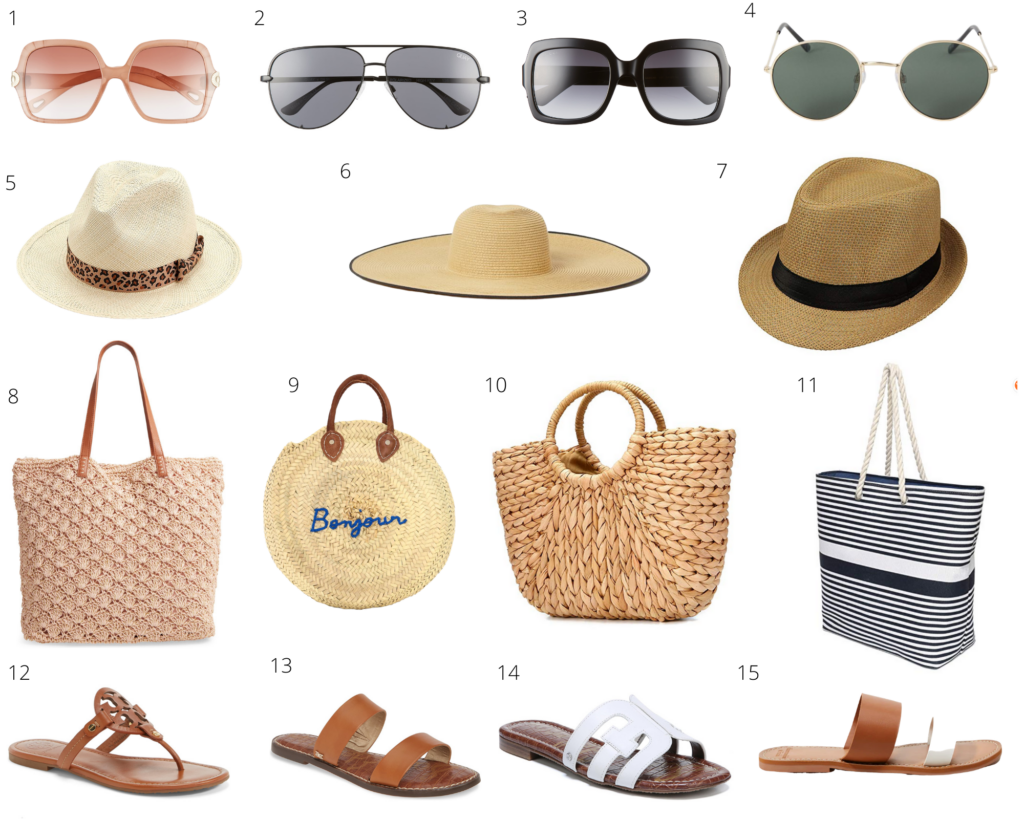 And of course when we're done lounging all day, time to get dressed up for dinner and drinks!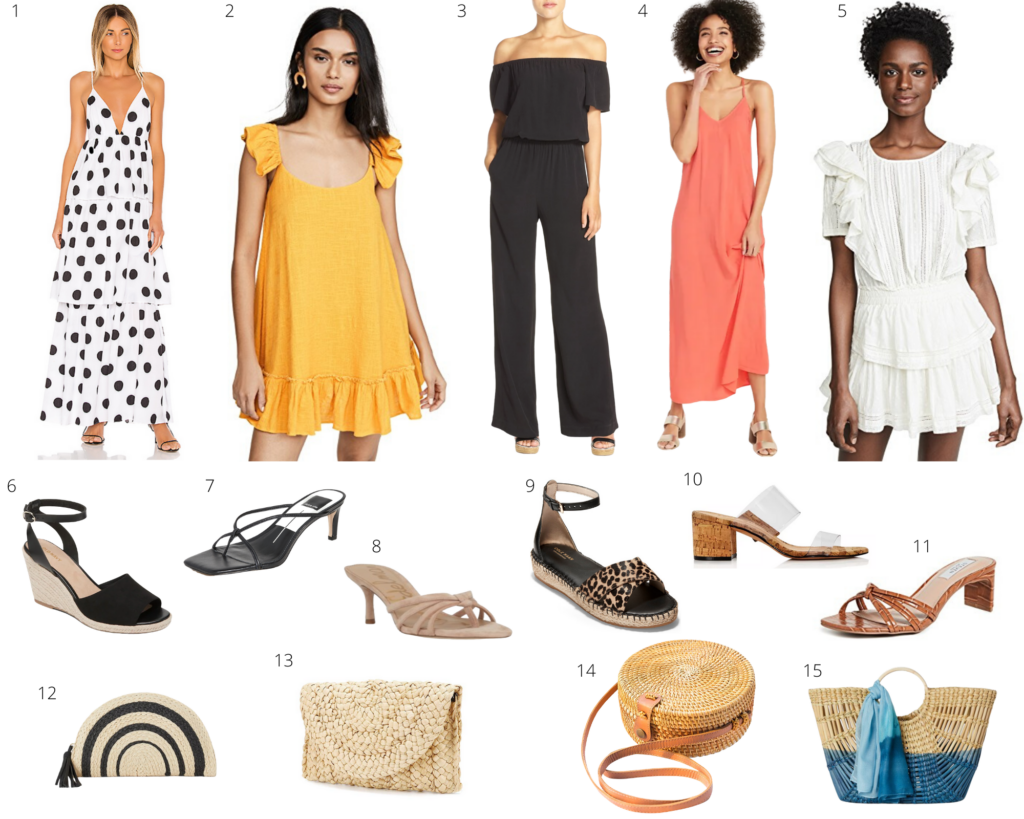 Whew going on vacation is hard work!  Well I think I've shopped enough of my must-haves for our trip and completed my packing list! Now if only I could get someone to do all the packing for me!!
Hope this helps you in narrowing down what to pack for your sunny vacation and maybe also gave you some cute outfit ideas too!
Disclaimer – This post contains affiliate links.  If you make a purchase I may make a small commission.