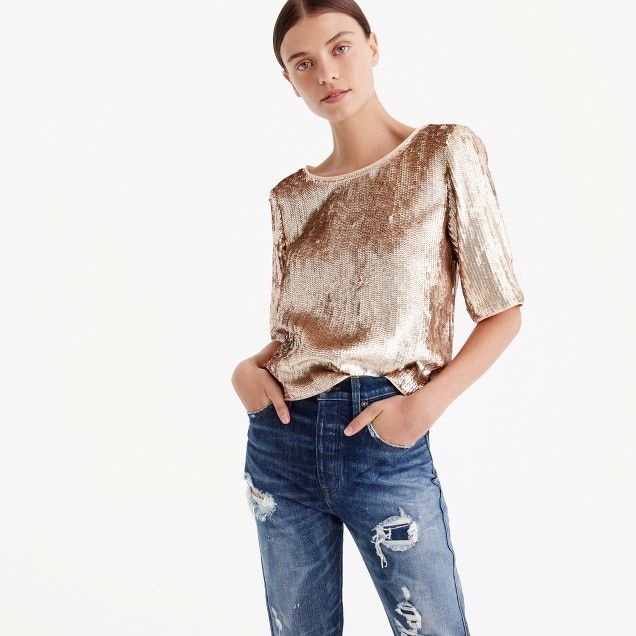 Easy Holiday Outfits for Every Party
Ok, so if you're like me you've been busy either shopping for gifts for everyone else, baking Christmas goodies or planning a ton of fun parties to host or go to!  And then it hits, what are you going to wear to all of these great parties?  The holidays are such a fun time to get dressed up for any kind of party you need to go to.  It's the time of year to get decked out in all your fancy velvet, satin, lace, feathers and sparkly sequin and pull out all the stops with your bright festive reds!  Whether it's your office party, a cocktail party or Christmas dinner, here are some great ideas for the perfect Holiday outfit!
The Office Party
The office holiday party was always such a tricky one for me.  You want to get dressed up and be festive and fun, but at the same time you are networking and socializing with your colleagues, your boss and upper management.  I eventually figured out it's less party and you're actually working! This is the one holiday party where there are actually a few rules to follow for a great outfit that's also office appropriate.  First of all your bosses are going to be there and see you so please avoid any and all of the following: no low cut tops, low back tops, super tight clothes, super mini skirts, or sheer tops and lacy tops.  Think about the industry you're in and the culture of your workplace too as you think about pulling together your outfit.  What worked for me in an advertising agency wasn't necessarily right for a very corporate bank.  My advice is to stick to classic pieces like a little black dress, a skirt or trousers with a pretty blouse or a dressier pantsuit.  Another great idea is to take your daytime outfit to night with just a few small tweaks.  Accessorize a regular work outfit with pops of colour, a clutch and some statement jewellery and switch out your pumps and flats for some beautiful strappy heels and you've transformed your daytime uniform to party glam.
The Cocktail Party
Cocktail parties have become a lot more casual these days and really depending on the host and guest list anything really goes.  It's about getting dressed, up being fun and feeling comfortable.  For a more formal cocktail party stick to a party dress, dressier separates and I really do love how a jumpsuit looks.  For a more low key party, jeans and a fabulous blouse or jacket or leather skirt and sleek boots or cute booties are totally ok!  Either way, top your outfit off with some great jewellery, a fun clutch and some sexy heels.  But remember, comfort is just as important as style!  If you're going to be on your feet mingling all night or dancing the night away make sure those shoes are comfy!  Here are some party ready styles for you to check out!
Christmas Dinner
This is usually a fun and low key celebration with your closest family and friends.  At our family Christmas there are a lot of us, and we're all pretty casual dressy, if that's a thing.  Try a casual little dress with booties, a cozy sweater dress with some sleek boots or pair dark jeans with a pretty blouse. You want to get dressed up and look festive but it's equally important to be comfortable – think of all that great food and yummy cookies to try! Here are some Christmas dinner outfits for you to check out!
Looking forward to seeing what everyone will be wearing this year!  Now I need to go do some shopping!