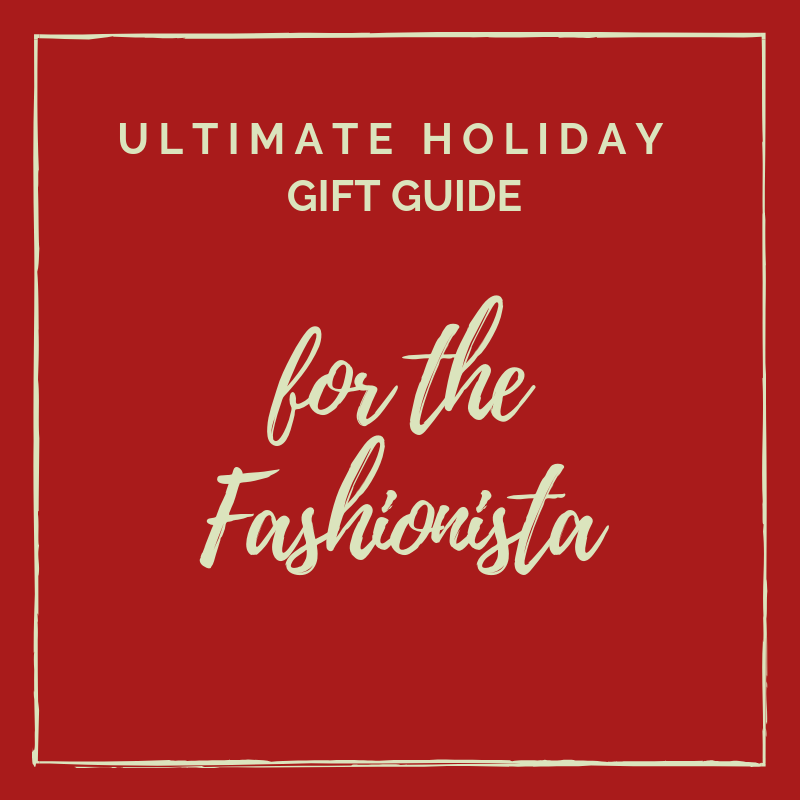 Ultimate Holiday Gift Guide for the Fashionista
If you're like me you're still not done your holiday shopping!  And I bet you're stumped about what to get for that one person on your list.  The hard one, you know who they are – the fashionista friend.  It's the friend who is uber stylish, always looks amazing (how do they do it!) and let's be honest you always want to raid their closet!  And now you have no clue what to get them for Christmas.  We all have one of these fashionistas in our lives, mine just so happens to be my sister.  I've come up with some great stylish gifts for her and the fashionista in your life!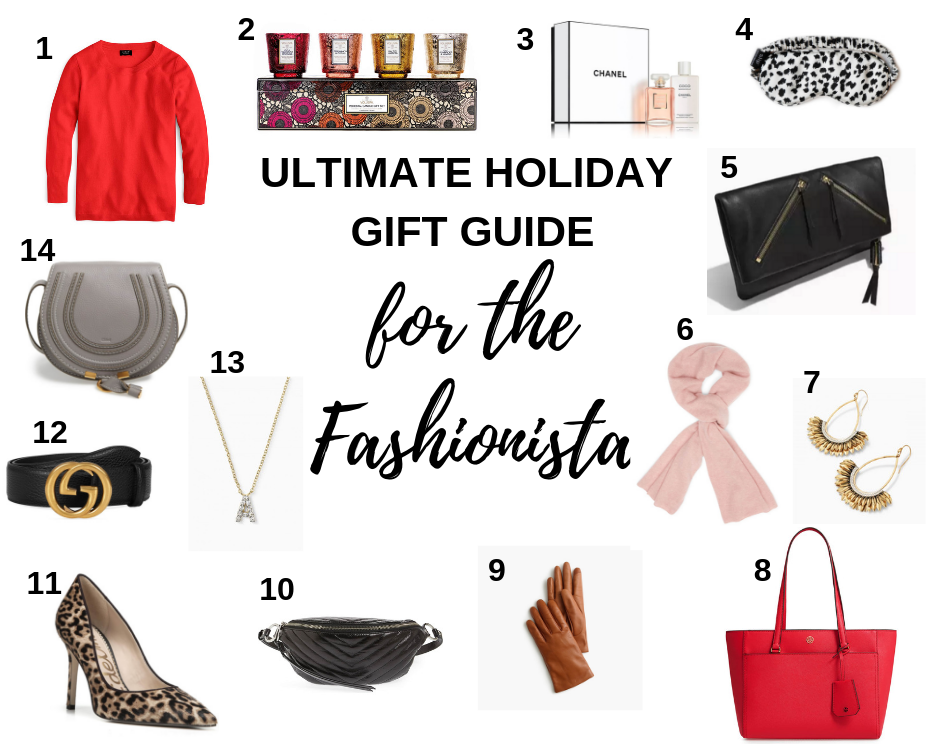 So those are my top picks I'm looking at for my stylish sis.  Fingers crossed she hasn't read this post or she might figure out what's under the tree for her this year!  And for all of you last minute shoppers like me, the good news is there's still time…shipping deadlines for guaranteed Christmas delivery aren't for a few more days with most retailers!  And you might be able to avoid the malls too! Now that's a reason to celebrate!  Happy shopping and good luck with the rest of your Christmas shopping!  You've got this!!