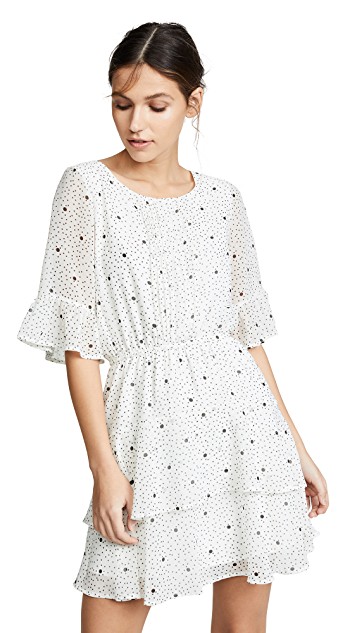 All Dressed Up Spring Styles!
Happy Wednesday everyone!  It's hard to believe it's mid-April already!  It's a beautiful sunny day here in Toronto and it's definitely feeling Springy!  I can't believe Easter is just around the corner – and this weather has got me inspired!!
Since we got the kids covered with some cute Easter outfits last week it's only fair that we find something pretty for us to wear too! And you know what I love to do most on those crummy humpday Wednesdays…that's right, shop!   Whether you're looking for a Spring outfit for Easter, that bridal shower or wedding you've been invited to or that Mother's Day brunch, I've rounded up some really pretty and cute styles to inspire you too!
When I think of all dressed up Spring styles I immediately think of pretty pastels like pinks, blushes, mint, buttery yellows and lilac and of course my favourite light blue!  I also think of delicate lace, pretty florals and fun polka dots!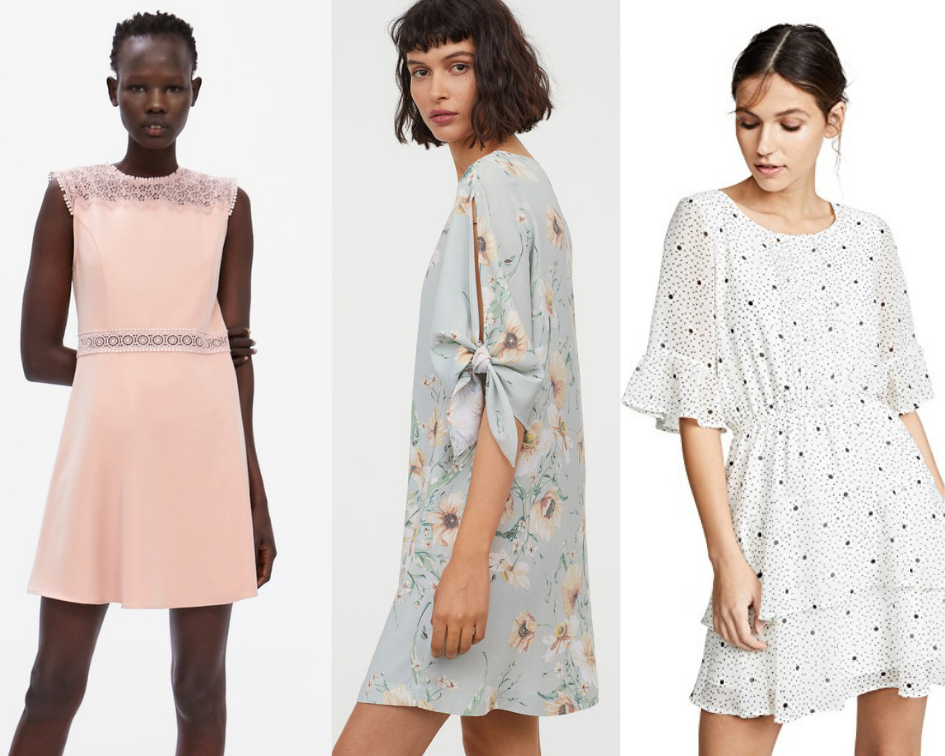 Hop on below (sorry couldn't help myself!) to check out the cutest Spring all dressed up outfits!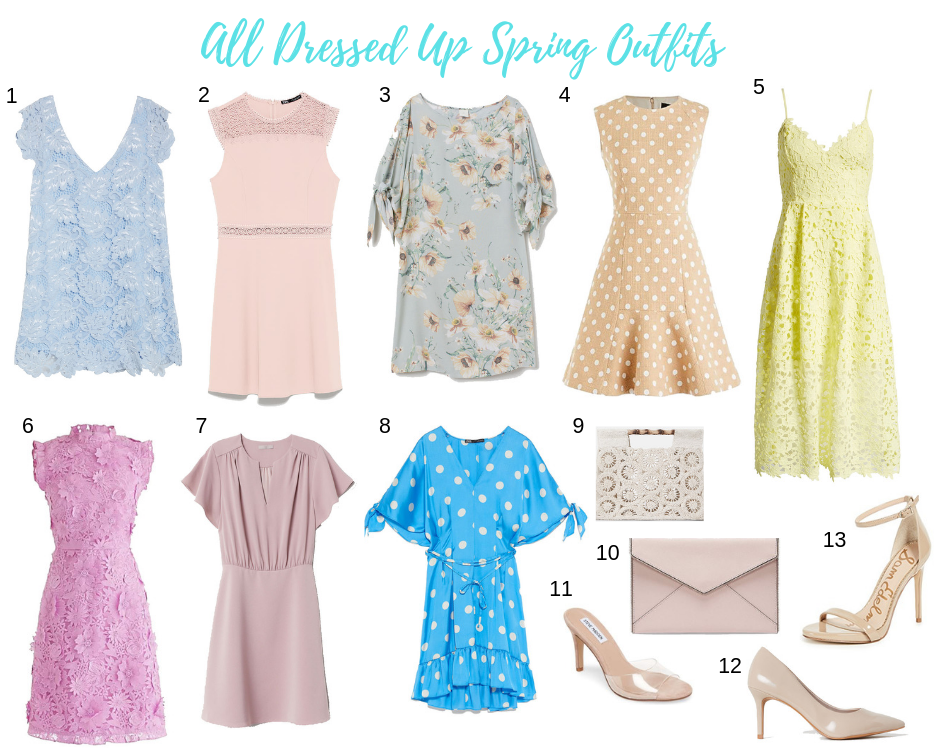 For those of you celebrating Easter, good news is there's still time do some Easter shopping and have it express shipped or pick it up at the store!  Or if it's still a bit chilly these would be great for all of those May and June celebrations that are coming up! "Hoppy shopping!"…I know the cheesiness continues, can't help myself!  Seriously, happy shopping!
Disclaimer: This post contains affiliate links.  If you make a purchase after clicking one of these links I may receive a small commission.