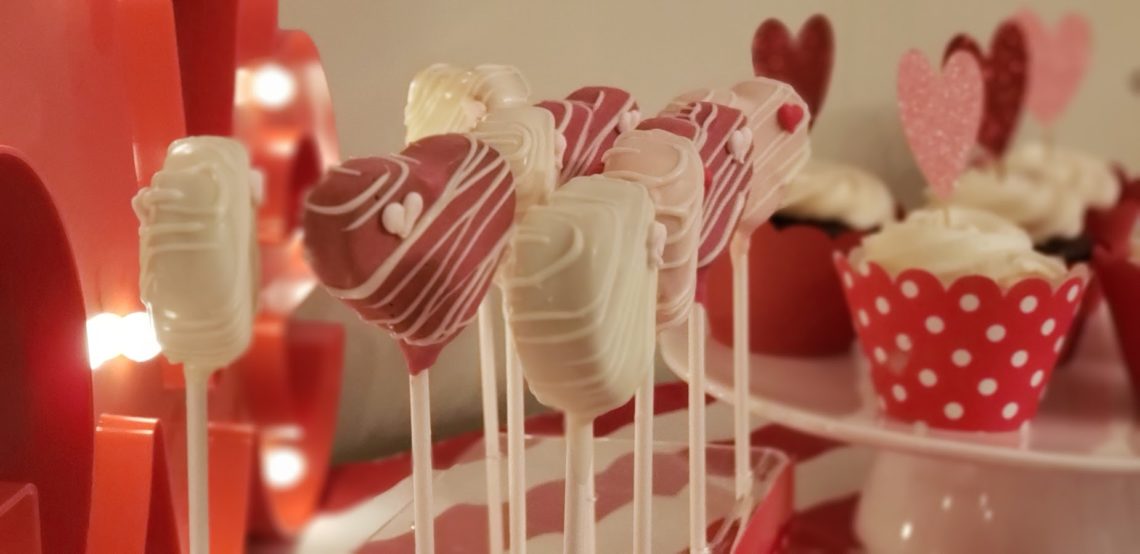 How to Throw a Fun Kids Valentine's Day Party
I have a secret!  Well, I think most of you have figured it out by now.  I'm obsessed with parties and celebrating all the time!  I love throwing parties any time of the year and Valentine's Day is no exception!  And I just love doing it for the kids and making every day just that much more special with them!  My kids have come to just expect these parties now and get right in there with me in the planning, the decorating and in having fun!  What can I say, I've raised a bunch of party animals, I mean party planners in my house!
Valentine's Day is just a few days away!  If you're hosting a Valentine's Day party this year, don't stress, I've got you covered!  Here are some tips for how to throw a fun Valentine's Day Party for the kids!  And guess what, you can make it pretty easy, stress free and on a budget too!  Check out some ideas below and the pictures from the fun party we had at our place this past weekend!
Get them excited with an Invitation!
I don't know about your kids but my kids love to get mail!  It just makes them feel super special! As my daughter would say, "It's fancy"!  And what better time to be fancy than Valentine's Day!  Check out this really cute printable invitation that you can buy on Etsy.  I usually print them at home or at the local Costco or Staples.  You can also enlist the help of the kids and get them to make their own personalized invitations to send to their friends.  All you need is some paper, construction paper and crayons!  How easy is that!  Getting an invitation for the party in the mail will make all the kids feel special and get excited for the party to come!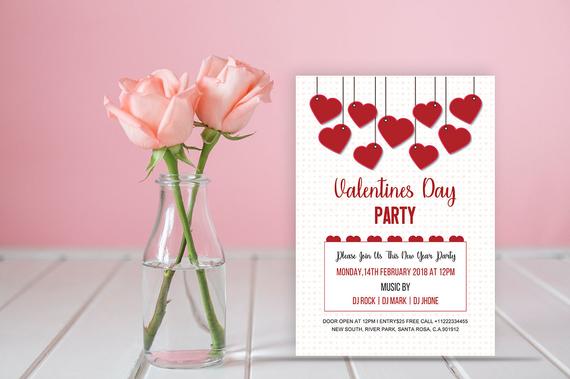 Decorate!
Valentine's Day is such a fun holiday to decorate for.  For a kids party I think it's great to stick to the traditional colours like red, pink and white and lots of hearts everywhere!  I found some great decorations this year on Etsy, Amazon and Homes Sense.  But honestly I think some of my best finds have been at the Dollarama.  I found some really cute signs, balloons, placemats and all my napkins and plates there.  Moms were actually asking me where I got them from!  So my tip is check out your local dollar store first.  You'll be amazed at how you can make Dollar Store goods look great!
To create the kids table I actually took our children's Ikea table and chairs and dressed them up a bit.  We put some red tutus on the chairs that I had ordered from Aliexpress from a Minnie Mouse party we had a few years back and found these great felt Heart placemats and heart confetti!  The kids and I had a blast decorating this year and spreading lots of love throughout the house! And we especially liked creating a special place for the kids!  For more decorating ideas be sure to check out my other post that includes my Valentine's Day Home Décor Essentials.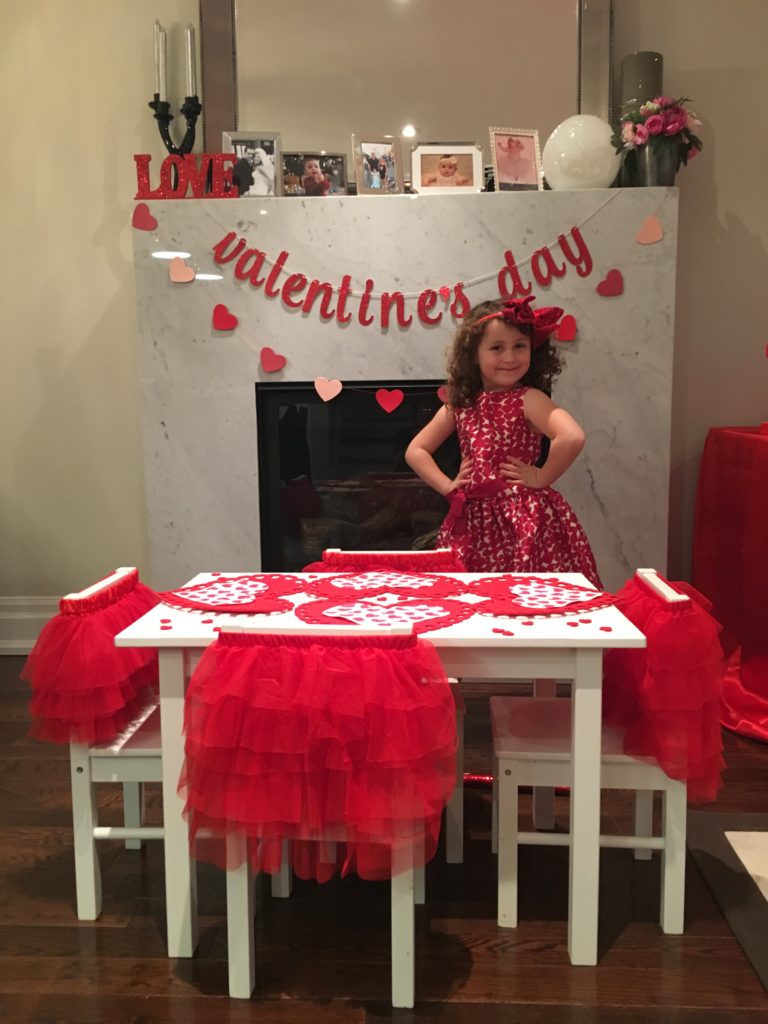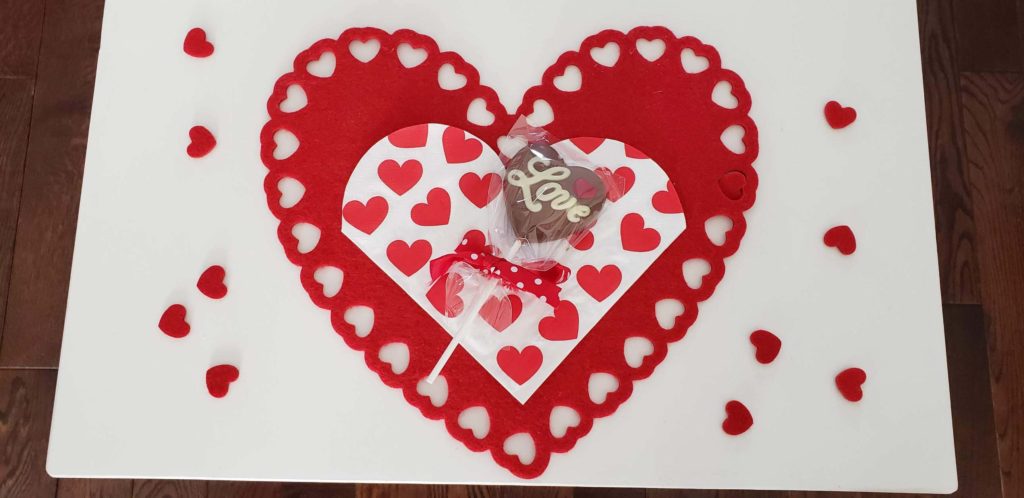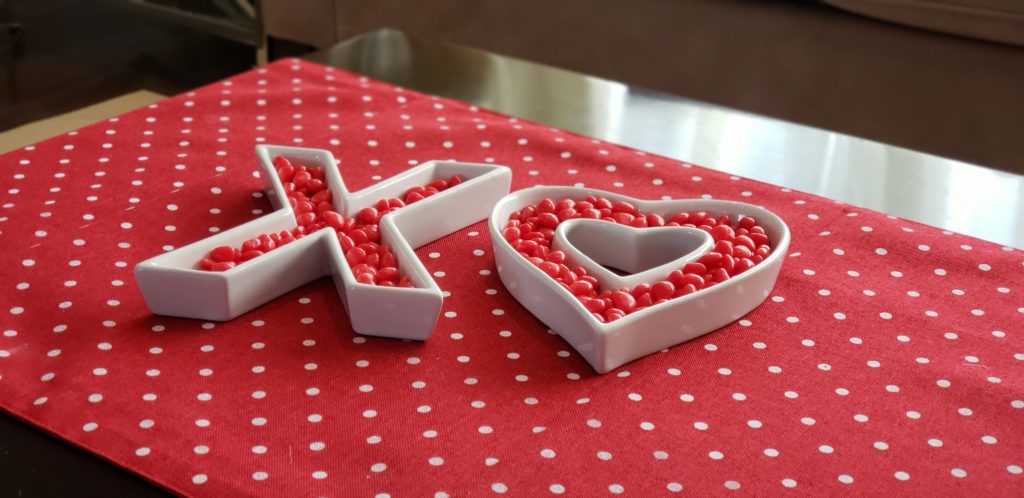 Love is Sweet!
And by sweet I mean, don't forget the desserts!  Treat all the kids to the sweetest and cutest dessert table!  Set up a pretty display of cupcakes, cakepops, pretty donuts and cookies!  If you're a baker, have fun baking with the kids or even incorporate baking into your party as an activity.
And yes you can do this on a budget.  If you are buying sweets, you don't need to go to a fancy bakery with fancy prices!  This year I went to a few places for all of our desserts including the grocery store and a local bakery that specializes in bread – but guess what they also make donuts and cookies too!  Who knew?  And guess what?  Even Tim Horton's has Valentine's donuts this year!
I really think it's all about how you dress it up and the ambiance you create around it.  I put the grocery store cupcakes in red wrappers that you can find on Amazon, or at Michael's or even the Bulk Barn.  If you plan ahead you can even get them for really cheap on Aliexpress.  And for the cookies and donuts, I made sure to put them on some pretty platters and cake plates to dress them up.  In the end it's really about getting a little creative with how you plate and present things.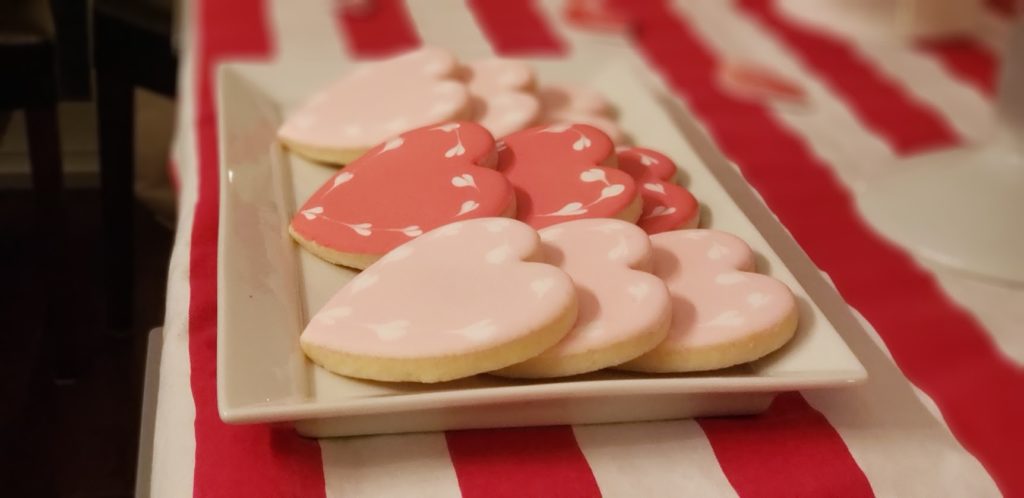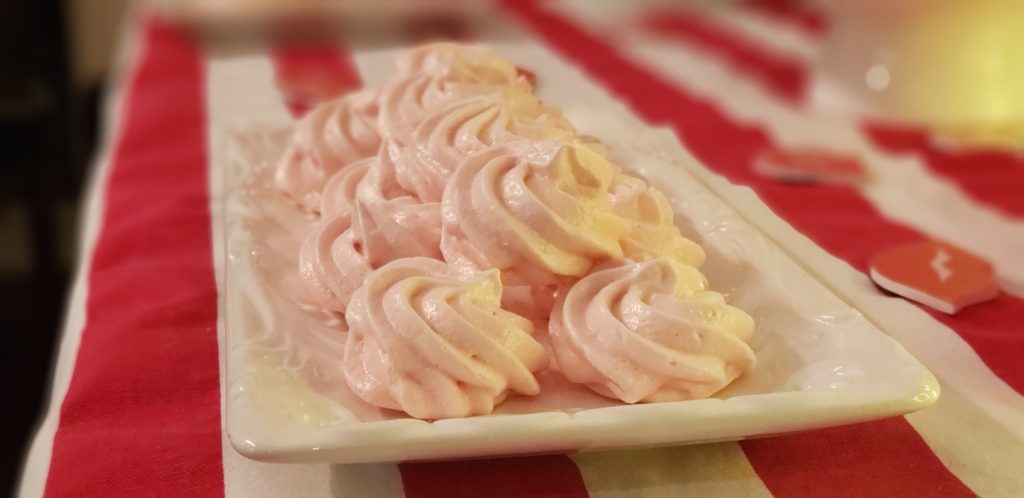 Plan for lots of fun!
Plan some fun activities for the kids to do at the party!
Make a Craft
Most kids love to do crafts and how much fun is it to make something at Valentine's Day – for yourself or someone you love!  You can find some great craft kits on Amazon and Aliexpress but again I always say try the Dollar store first.  This year I found these great Friendship bracelet kits and these jewellery boxes that you can paint.  The kids had a lot of fun putting these together – it was actually the first thing they ran to do!
Bake or Make Valentine's Food Together
A fun activity for kids is getting them into the kitchen to make something.  You can bake cookies or cupcakes together or maybe have them decorate pre-baked ones.  Another fun idea is to let them make their own Heart-shaped Pizzas.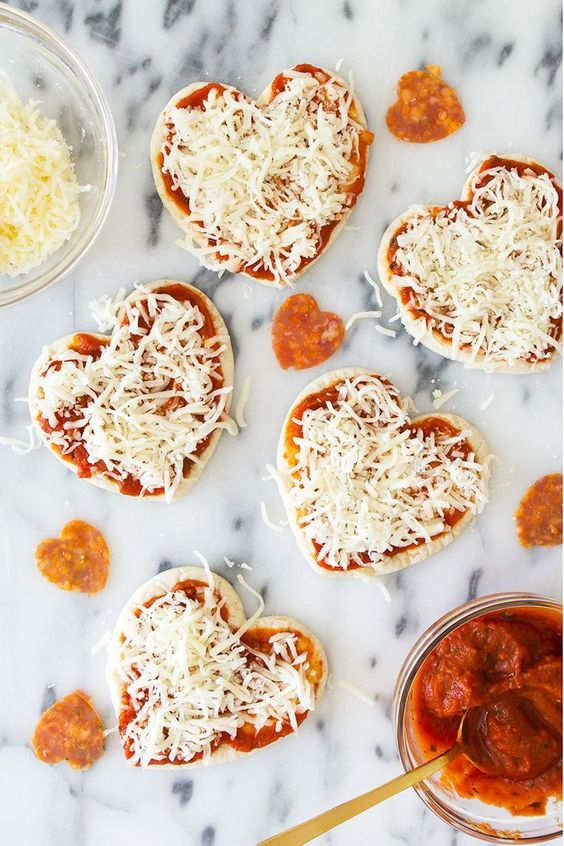 Dance Party
Another fun idea is to have a dance party for the kids.  Blast some fun music for them to dance to and pull out the karaoke machine and let them have fun singing and dancing!  They'll be entertained for hours!  We bought this Party Rocker and I swear it comes out at every party – money worth spent on this one!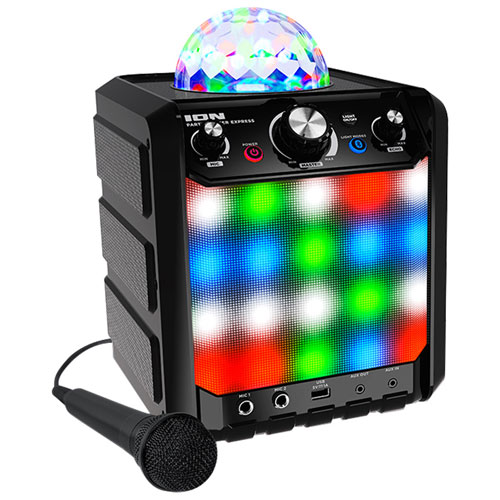 Say Cheese!
Set up a Photo Booth for the kids to get silly with!  All you need is an easy Pink or Red tinsel backdrop or some balloons or a banner and some fun Valentine's photo props that you can pick up at the party store or even on Amazon (yay for Amazon Prime!) and you're set!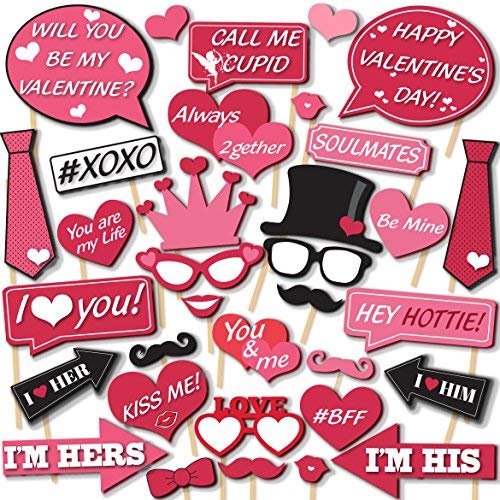 Send them off with a Favour
All kids hate to leave the party so send them home with a cute favour or loot bag to say thank you for coming!  If there's anything I've learned over the years, kids love little trinkets that they can play with.  You can pick up some Valentine's themed necklaces, rings, sunglasses, pencils, tattoos, erasers – really the list can go on! And of course all kids love their Valentine's chocolates!  Come on, who doesn't love chocolate!
I hope these tips will help you throw a super fun Valentine's Day party for all the kids in your life!  And a special thanks to the mini-Fashionista party planner in my life who helped me throw this amazing party for her and our friends!
Happy Valentine's Day!
Xoxo!