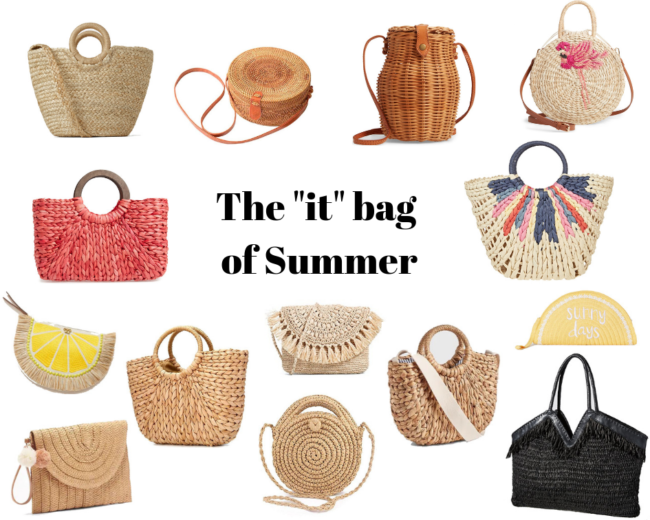 The "it" bag of Summer: The Straw Bag
Happy Hump Day everyone!  Anyone else feeling a bit blah today?  I swear, it's got to be this crazy weather we've been having here in Toronto.  It' been cold, grey, rainy and gloomy the last few days and even if it's June it sure doesn't feel like it!  I'm trying to stay optimistic and think that summer must surely be on it's way!  And I need something a little bright and sunny to get me out of this slump!  Anyone else feel like doing a little shopping?
You see, nothing makes me happier on a gloomy Wednesday than a little online shopping!  Except for my kiddies hugs and kisses, and their cute laughter, but let's stick to the shopping here!
Today I'm thinking if I start thinking summer, talking about summer, and buying for summer, then all that positivity will eventually tell the universe it is summer!
Ok, now that I'm finally feeling inspired, let's talk the ultimate "it" bag of summer, the straw bag!  Every girl needs one of these!  Whether you're headed on vacation, a night out in the city or just want a little update to your work wardrobe,  this is it!  And oh there are so many to choose from and at all price points!   You can go with a classic tote, a crossbody, a clutch, or even a cute canteen bag!  Straw bags come in all shapes and sizes and even colours too!  It's actually hard to just pick one!
Check out my roundup of some of the cutest straw bags out there!  And what's amazing is that you can find a lot of them on Amazon too – I know, I'm obsessed!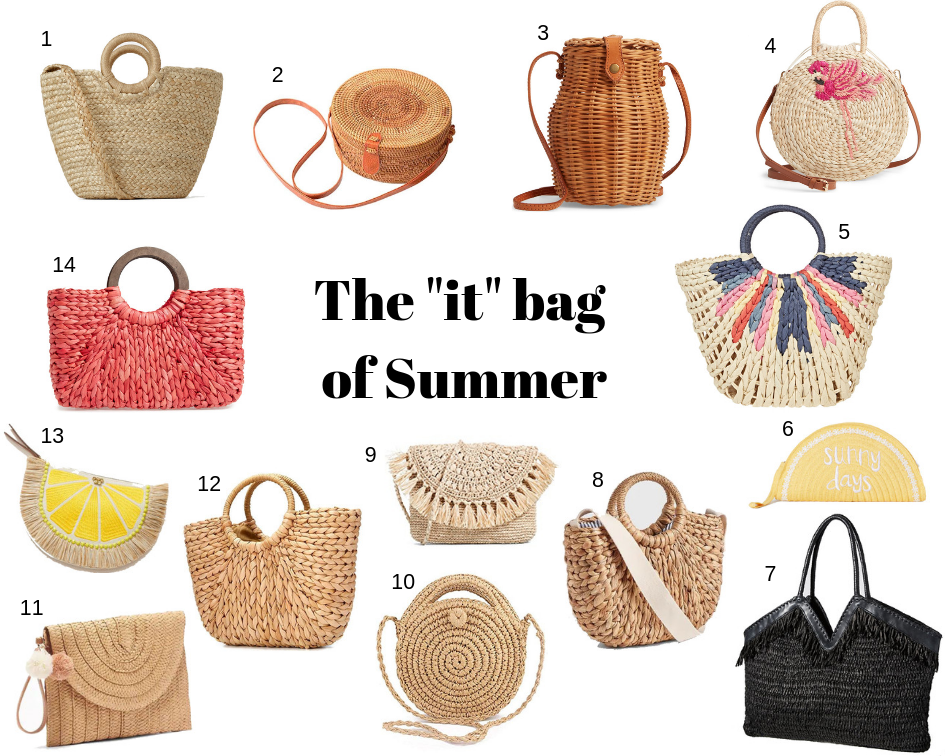 Happy shopping everyone!  Hope you love these finds as much as I do and that they help you get out of that gloomy slump too!!   For now I'll leave you with "rain, rain go away, come again…next year" cuz I am done with you!!  Cheers to positive vibes, shopping for cute bags and maybe some summer weather will be coming our way tomorrow!
Disclaimer: This post contains affiliate links.  If you make a purchase after clicking one of these links I may receive a small commission.