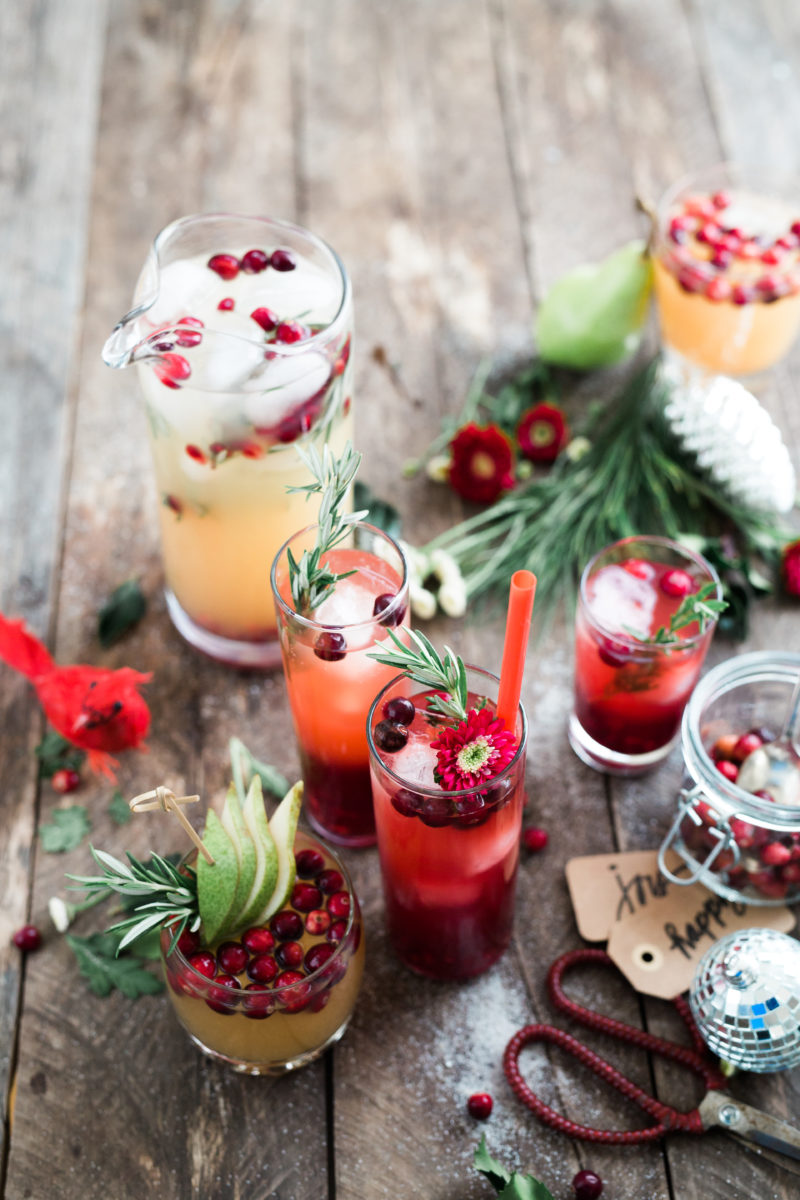 Tips for Stress-Free Holiday Entertaining
It's the most wonderful time of the year and holiday party season is about to get started!  While I love a good party any time of the year, I love to throw Christmas parties.  And I totally get it, entertaining during the holidays can get a little overwhelming and stressful at times.  But I'm telling you, it doesn't have to!  Here are a few tips I learned over the years that can help make holiday entertaining easy and stress-free!
Keep the menu simple & easy!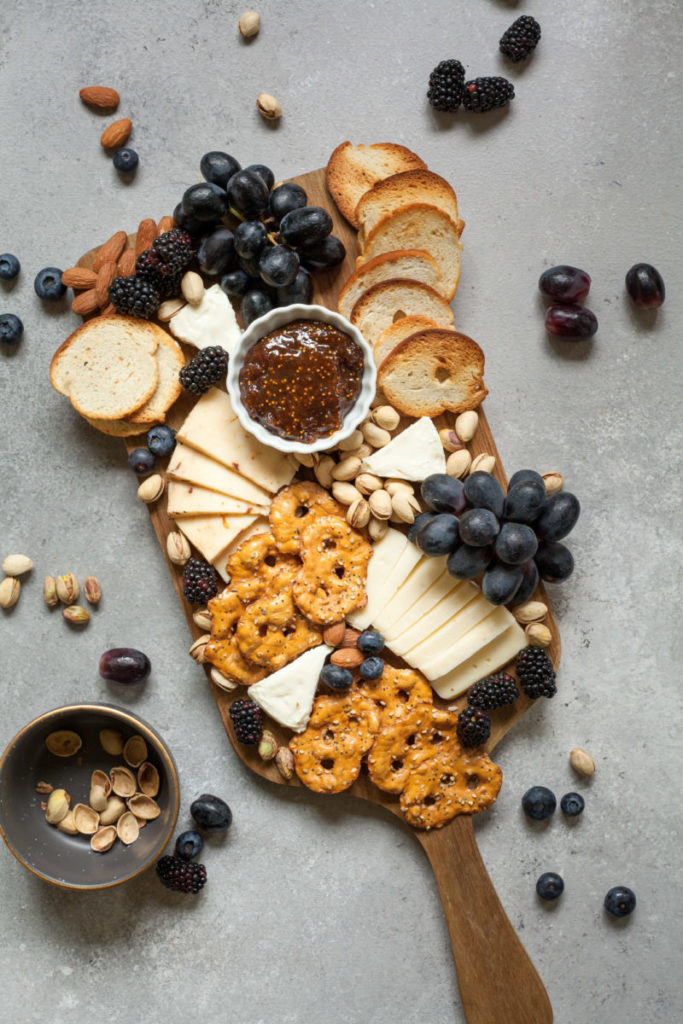 Don't plan a menu that has you preparing for days or stuck in the kitchen the entire party and missing out on all the fun!  Simple appetizers and buffets are the way to go during the holidays. My rule of thumb for a cocktail party that's over the dinner hour is to factor about 12-15 pieces per person.  And wherever possible I recommend looking for menu shortcuts and going the easy route.  Head over to your local grocery store and pick up lots of staples like cheese, crackers and charcuterie, as well as some frozen appetizers that are so easy to pop in the oven and bake.  If you have a great caterer in your area order a few different appetizer platters and call it a day!  Or order some takeout from a place or two that you love like Chinese food or sushi (if they deliver, bonus!) and just plate it to look like your own.  I always have plenty of white platters around and sometimes all it takes is how you plate something.  From takeout carton to fancy platter in minutes!  When you pull all that together with 1-2 of your won signature appetizers it won't take a lot of time and will taste and look amazing!
Stock the bar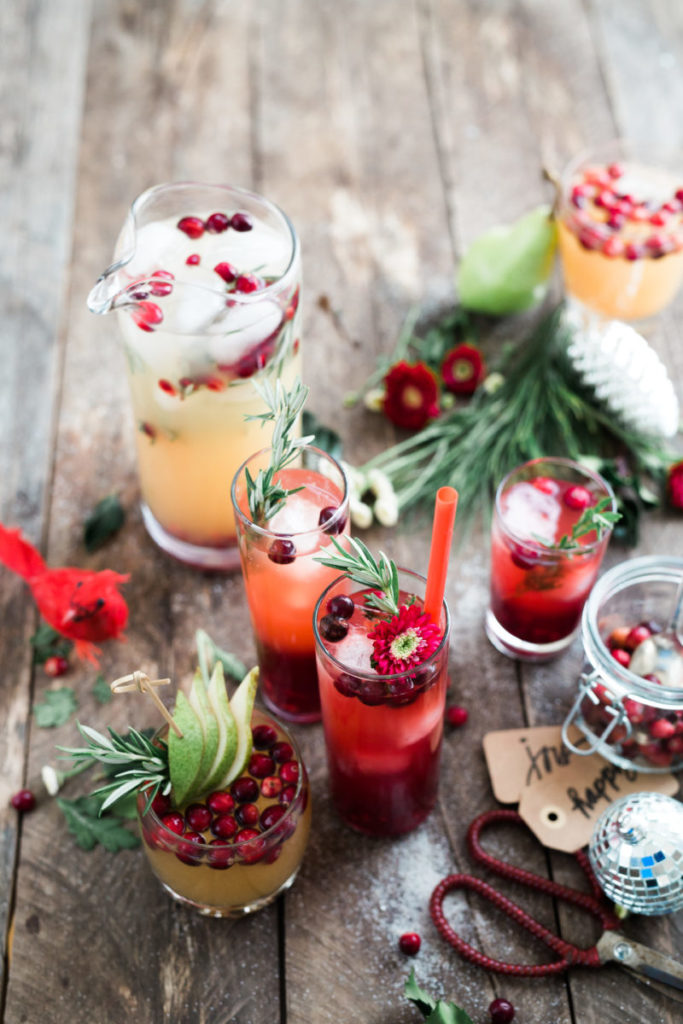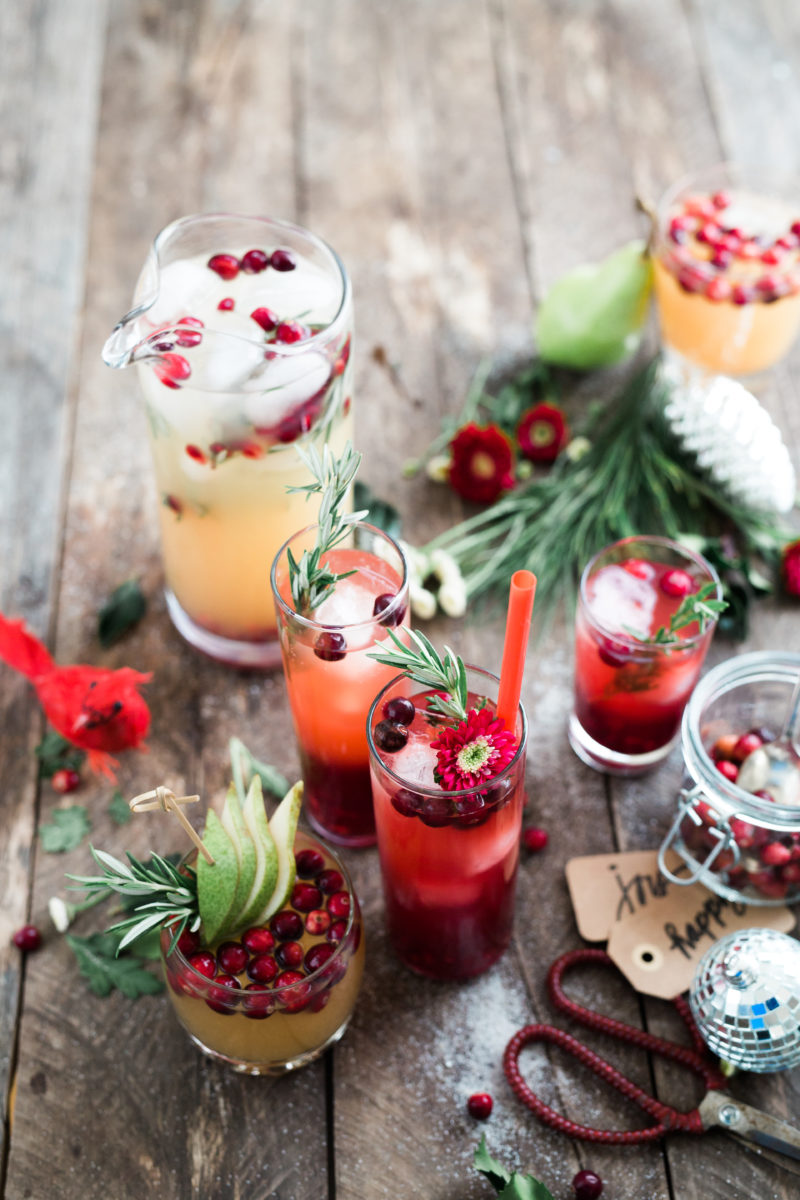 One thing you definitely don't want to stress about is running out of drinks or ice!  Make sure to stock your bar with the bar essentials including liquor, mixers and garnishes and ice of course!  I always worry about having enough and what types of liquor to have on hand.  A general rule of thumb is that your guests will each have about 1 drink per hour of the party.  If you know how many guests are coming figuring out how much you need becomes pretty easy.  What types to stock really becomes more a matter of preference and what your guests typically like.  For example in the winter we seem to serve less cold beer than usual.  I'd also suggest about 1 pound of ice per guest – just to make sure you don't run out.  Another great idea that helps in your planning is to serve 1-2 signature cocktails drinks.  For the holidays I love serving an eggnog martini, winter sangria and peppermint chocolate martini.  What's great with the signature cocktails is that you can actually prepare some of them in advance so your drinks are ready to go!  And don't forget to have a mocktail version as well for your non-alcohol drinkers and designated drivers.
Set the mood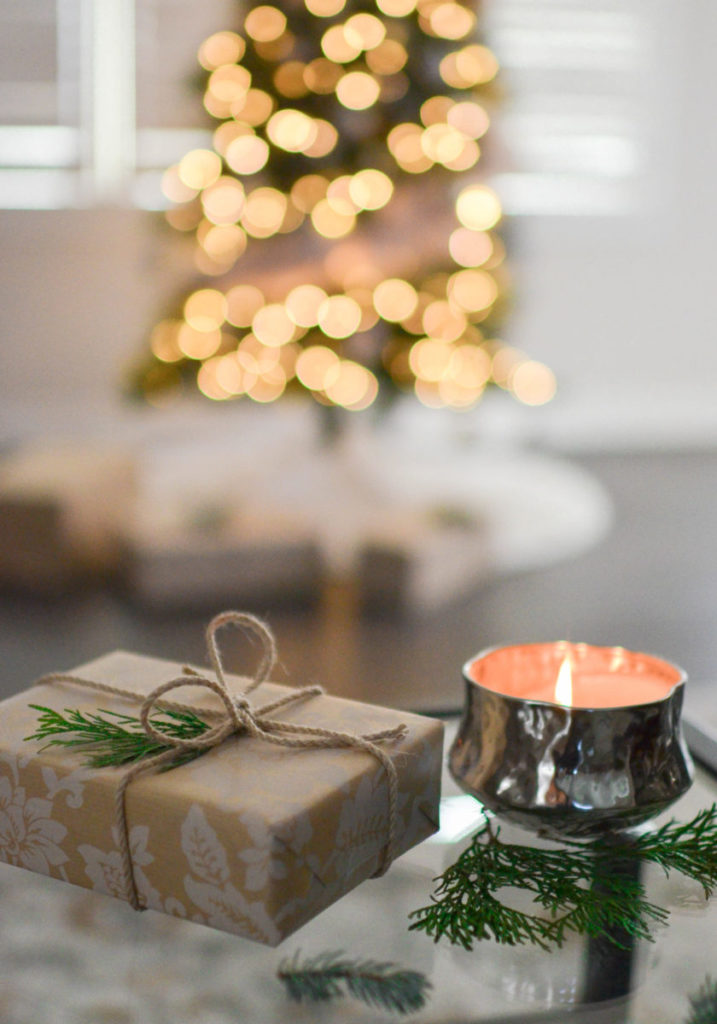 Think about easy ways to set the right tone and mood for your party.  You might want to include a fun theme for your holiday party and revolve some of your menu, décor and drinks around that.  But with it being the holidays and your home already decked out in festive décor, all it really takes is having the right lighting, candles, making sure you have enough seating and mingling areas and definitely music!  Get your playlist together and have it ready to go and on when your guests arrive.
Just have fun!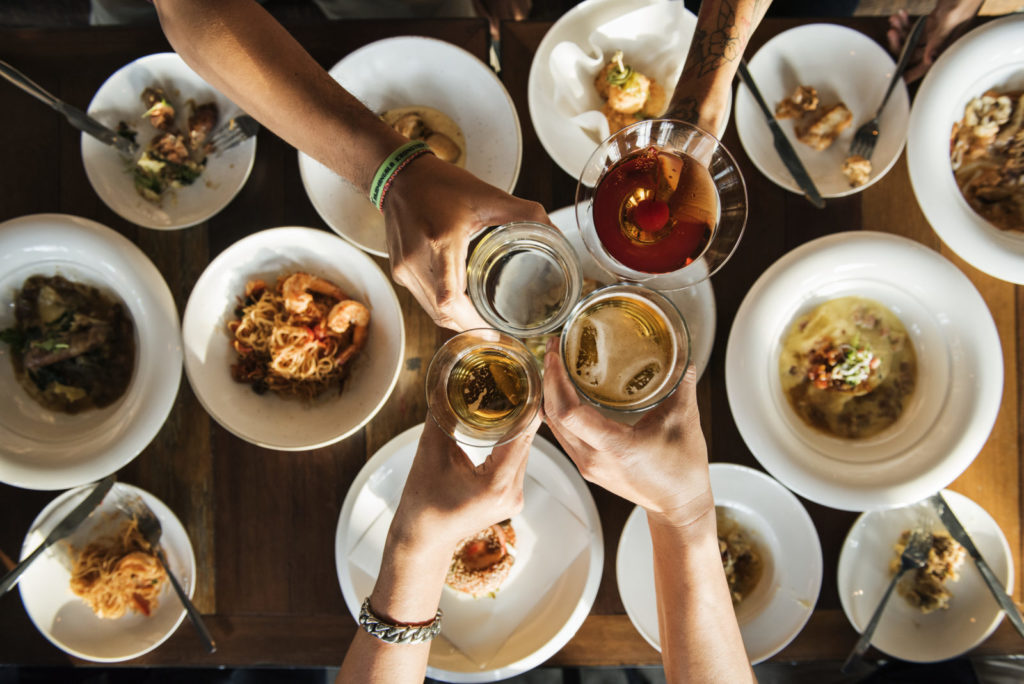 As much as I love to throw fabulous parties and love to pay attention to all the little details, it can also become time consuming and stressful.  My advice is try as hard as you can to not do this during the holidays.  I feel we're already stressed out enough, why add to it!  Don't spend all day cleaning and preparing that you are then too tired to enjoy yourself.  I finally had an "aha" moment about this just this past year.  Do you really need to clean the tub before the party?  Or even make your bed if that's stressing you out…I'm pretty sure no party guest is planning on taking a bath in your bathtub or taking a nap in your bed!  And remember, it doesn't have to be perfect.  And if something doesn't quite go as planned, it doesn't matter!  Trust me, no one will even notice or care.  The most important part of the party is having fun with your friends and family.
Hope I've given you some tips to help you entertain and have lots of fun without the stress at your next holiday party!  See you next time – I'm already thinking of some fun Christmas themes and cocktails I'd love to share with you!