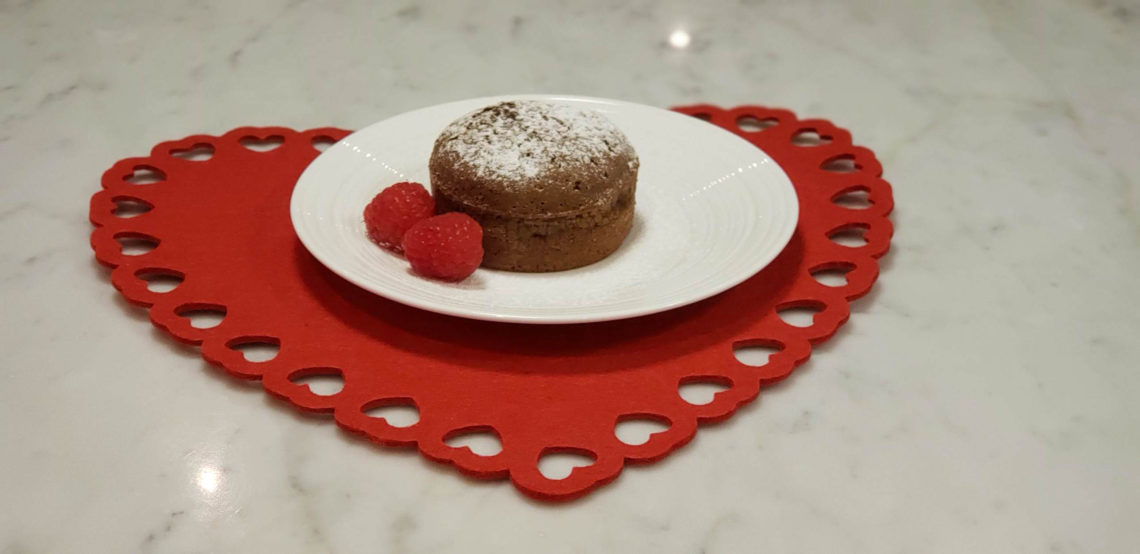 Best Ever & Easy Dark Chocolate Molten Lava Cakes
This weekend in Toronto is a bit of a double celebration.  A lot of us are continuing to celebrate Valentine's Day and it's also Family Day Weekend!  Double the fun!  And we're looking at some extra family fun, including some sweet treats for my sweets!
Last night for Valentine's Day we made a special dessert for after dinner.  It was our first time making Dark Chocolate Molten Lava Cakes with the kids.  I'll be honest, it wasn't my first time!  A friend from work had shared this recipe with me when I was pregnant with my son 9 years ago.  I modified it slightly and the hubby and I loved it so much we ended up making it EVERY night for dessert while I was pregnant! It's that good!  And I'm convinced my son loves chocolate so much because this is all I was eating!  Needless to say the kids loved it!
If you're looking for a decadent and delicious dessert to treat those special people in your life or even to serve at your next dinner party, this is it!  And did I mention it's super easy!  No mixer needed and ready to serve in under 30 minutes!!  You can actually make these ahead of time, refrigerate (for up to 24 hours) and just bake before serving!  Hot gooey chocolate cake and easy too?!  Yes please!  I'll take one and trust me you'll want to make these too!  Here's the recipe!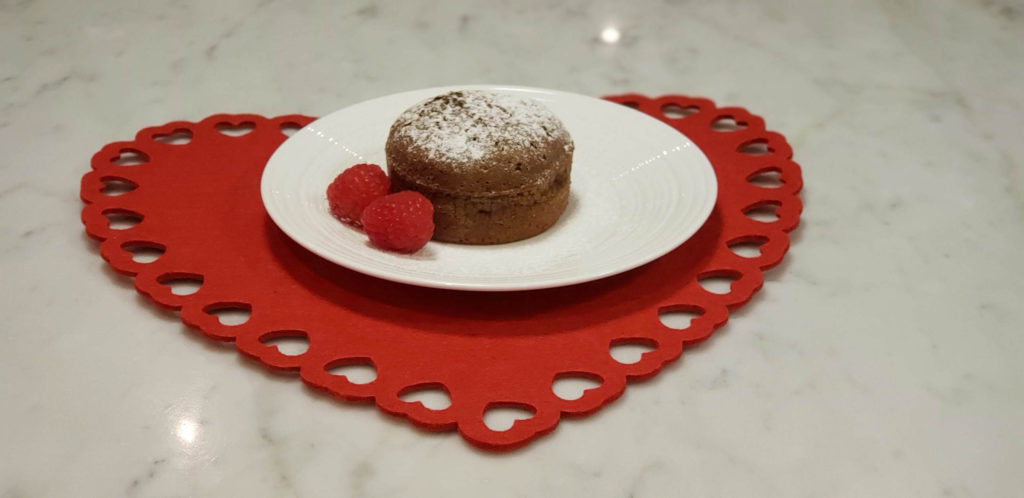 Dark Chocolate Molten Lave Cakes
Total Time: Approximately 25 minutes
Serves: 4
Ingredients
4 squares BAKER'S Premium 70% Cacao Dark Chocolate
1/2 cup  butter
1 cup icing sugar
2 whole eggs
2 egg yolks
6 tbsp. flour
1 tsp. icing sugar (for garnish)
12 fresh raspberries (for garnish)
Instructions
Pre-heat oven to 425°F.
Butter 4 custard cups or ramekins (3/4 cup size). Place on baking sheet.
Place chocolate pieces and butter in large microwavable bowl and microwave on high for 1 minute or until butter is melted. Stir with whisk until chocolate is completely melted.
Add 1 cup sugar; mix well. Blend in whole eggs and egg yolks. Stir in flour. Stir well.
Pour into custard cups, filling about 3/4 of the way.
Bake for 13- 14 minutes or until sides are firm but centre is still soft.
Let stand and cool for 1-2 minutes.
Carefully run small knife around edges of cakes to loosen. Invert cakes onto dessert plates.
Sprinkle with 1 tsp. icing sugar; top with raspberries (or any fruit you like). Serve immediately so they are warm.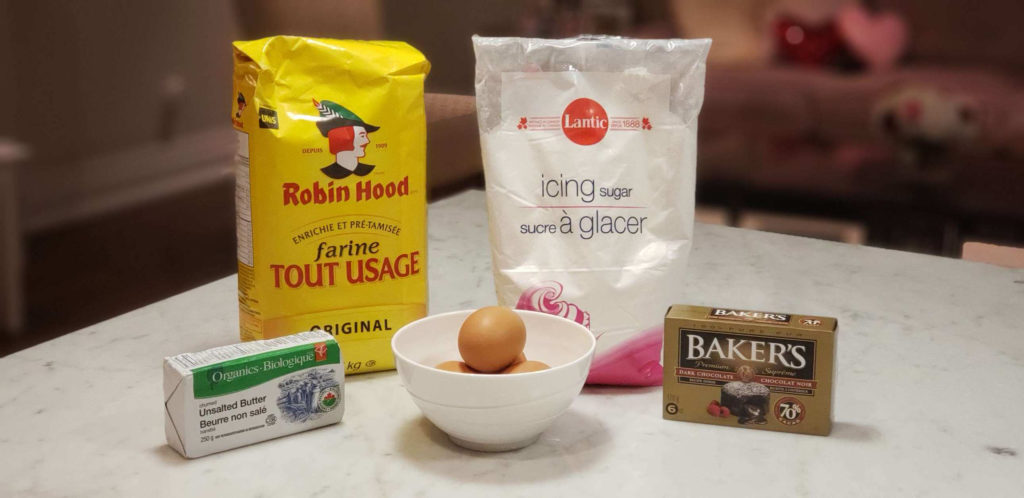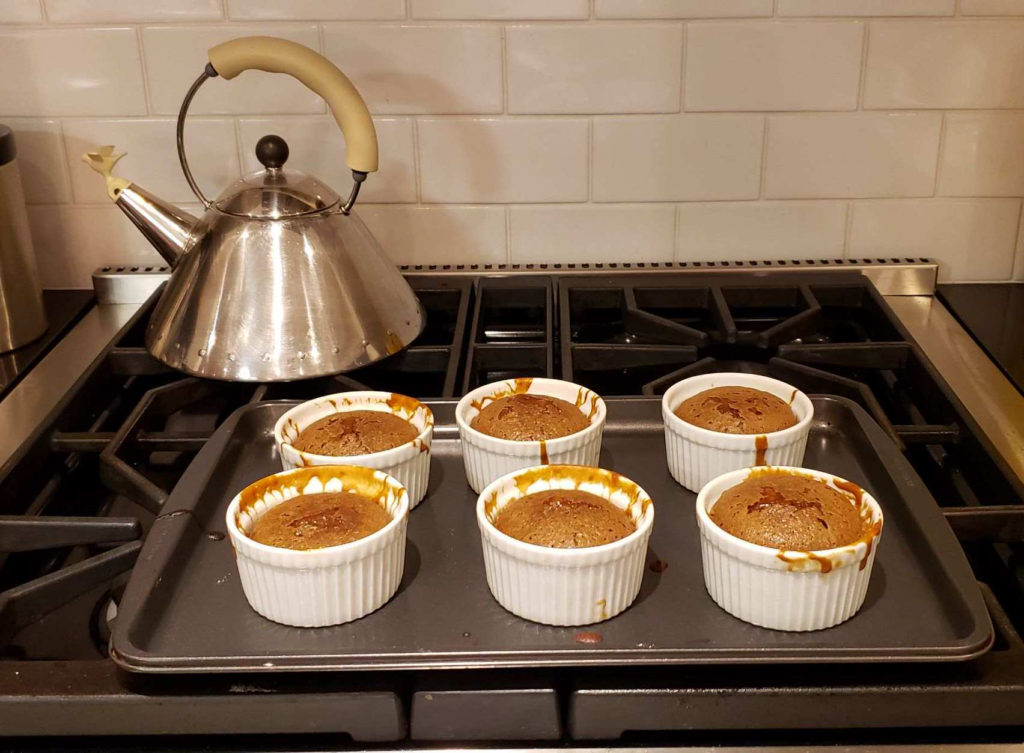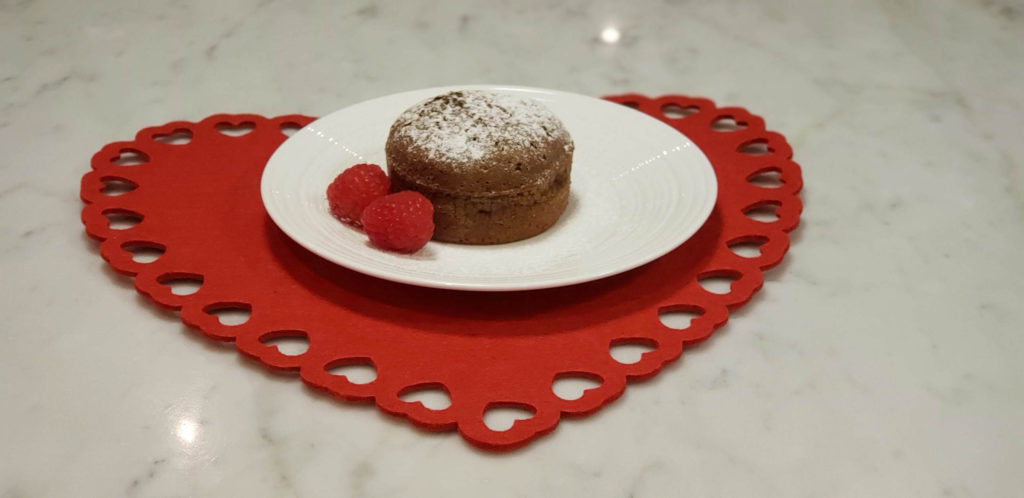 There you have it – the ultimate decadent dessert!  These molten lava cakes are so easy and so delicious.  These are so good I have a feeling we'll be making them again this long weekend!  Hope you try them out and let me know what you think!